I heart paint dipped baskets. I find myself using them in a variety of locations around my home. I thought I would share a few of my ideas with y'all today. You might just find an idea for using paint dipped baskets in your own home. Use this method on baskets you already own or raid the thrift store for one awesome project on a budget. I love a DIY idea that is quick and thrifty!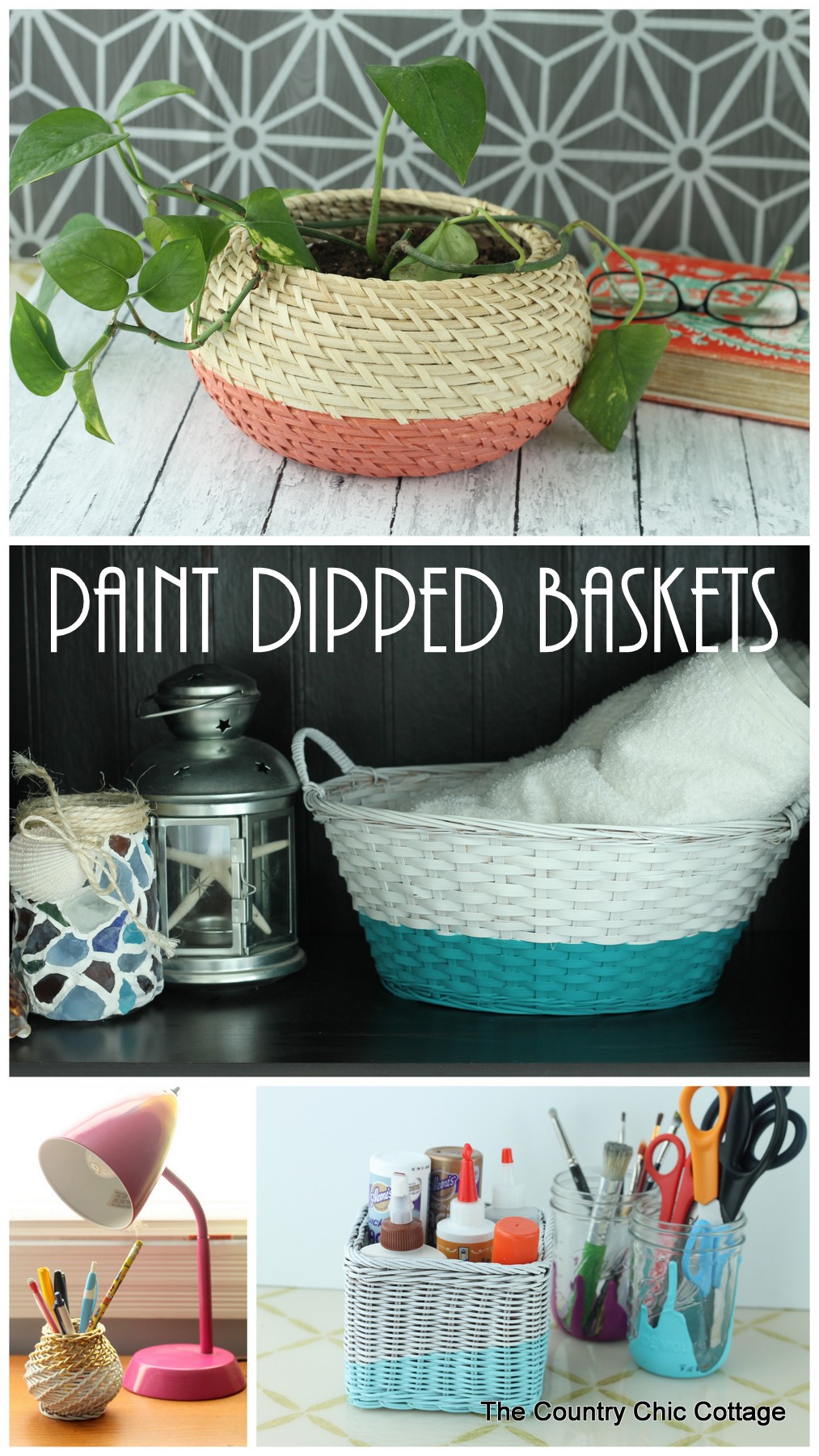 Any basket you own can be paint dipped. I used spray paint on all of the ones I am going to show you today. Some of the baskets I sprayed white first then I went back with painter's tape to mask off part of the basket. You can even mask off the basket in an uneven line for a fun twist. Then just spray with a contrasting color to get that paint dipped look. One tip when painting wicker, be sure to paint from all directions to get in all of those cracks and crevices.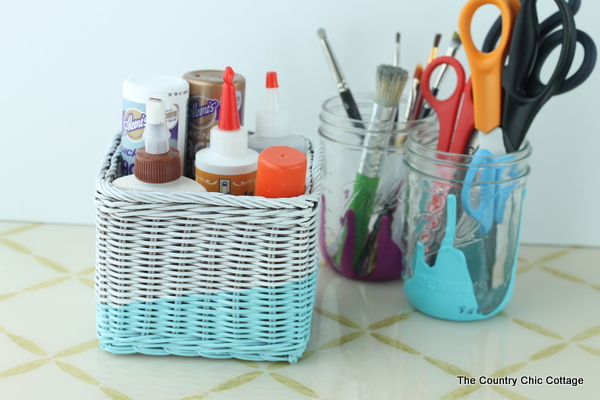 You can then use the baskets in your craft room to store a variety of supplies or in your bathroom for all of those necessities. The basket below was already green and I added that stripe of blue with a little painter's tape and spray paint.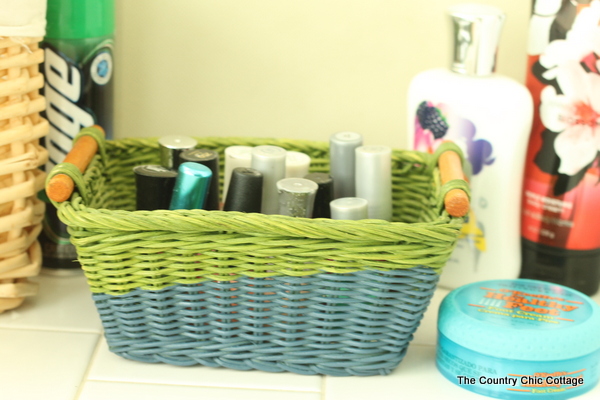 The paint dip technique can be used on baskets of all sizes as well. So grab those larger baskets and give them a fresh look all with a little spray paint. I love them for holding towels in a guest bath.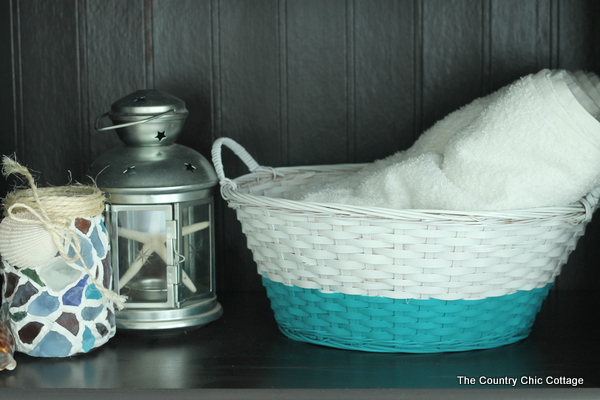 From really big to really tiny, no basket in my home is safe. I love this gold dipped mini basket for pens on a desk. Everyone needs a little gold spray paint in their life.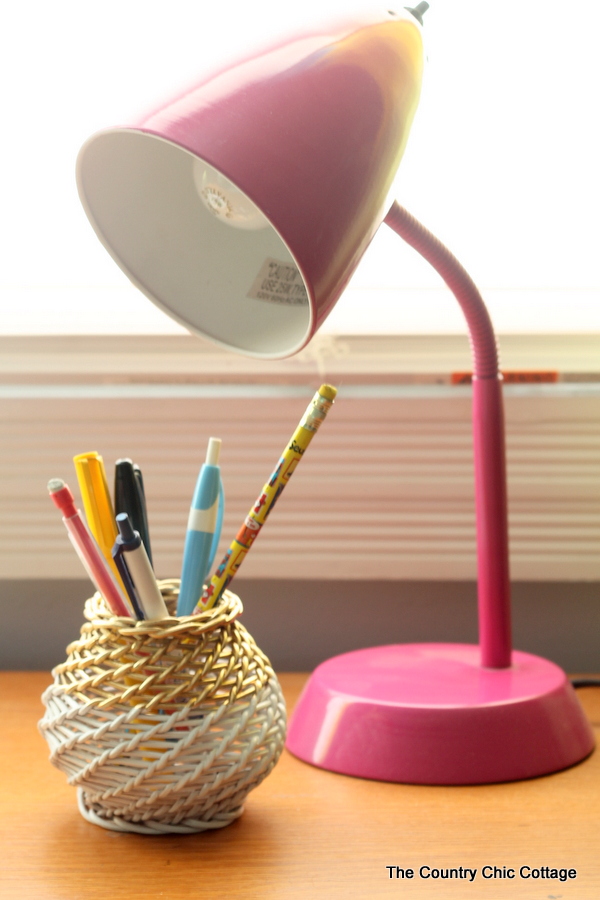 My absolute favorite is this little basket that I am actually using as a planter. I left the basket the natural color in this case and added a little paint dip in coral. I then added a liner so I could add a fun plant. This one has a special place in my home.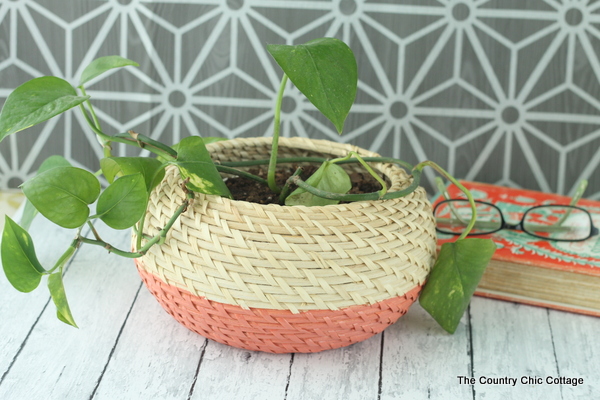 What do y'all think? Are you on the paint dipped basket train? Jump on board! There is a place for these beauties in every room of your home.