Make your very own painted planter in less then 15 minutes! The secret? Rubber stamps! This is day 3 in the Crafty Quickies series. I am teaming up with Carolina from Moore Craft Time to bring an entire week of great quick crafts! Have you missed any of the posts? You can link up to our link party,
read the day 1 round up
, or see all the
great crafts from day 2
. Now for the painted planter instructions for today's quick craft.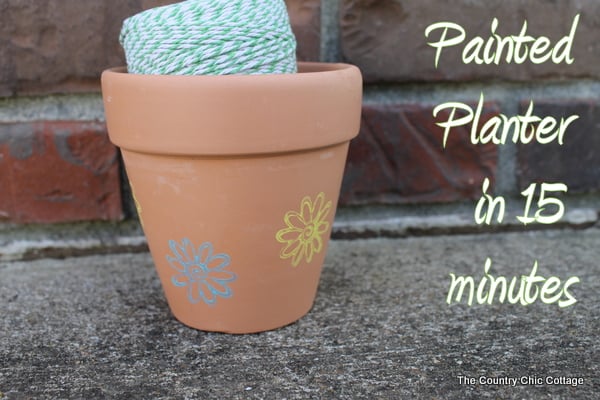 You will need a
terracotta pot
, a stamp, some paint, and a brush. I used my Folk Art enamels for this project.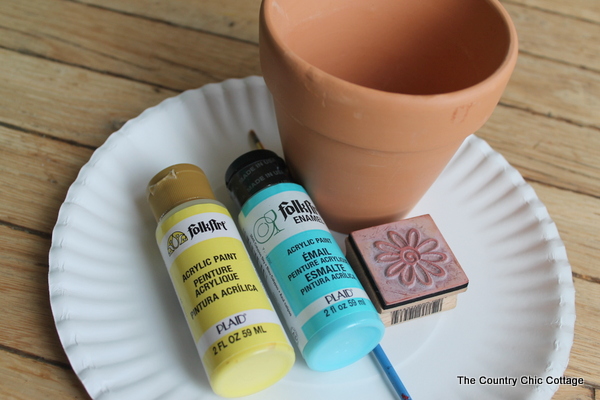 Paint right onto your stamp with your brush. Just paint on the raised areas of the stamp.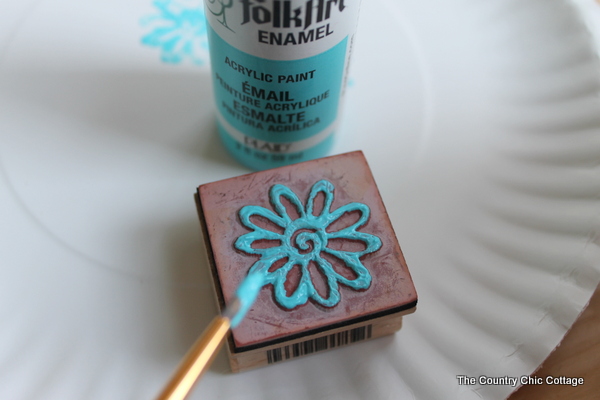 When you use your stamp after painting, the first use will not look very good but the second will be perfect. So with each stamp you apply to your planter, do the first stamp on a scrap piece of paper or a paper plate (in my case). Then use it a second time on the planter itself.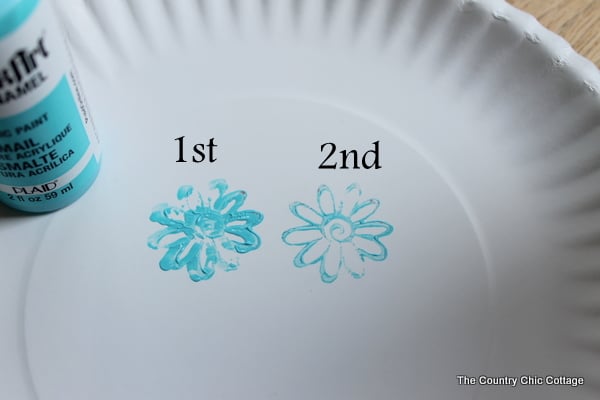 Using this method of "second" stamping, start stamping your pot. Hold the pot in your hands while stamping and be sure you sort of "roll" it on the round surface. That way you can be sure to get the full stamp on the rounded surface.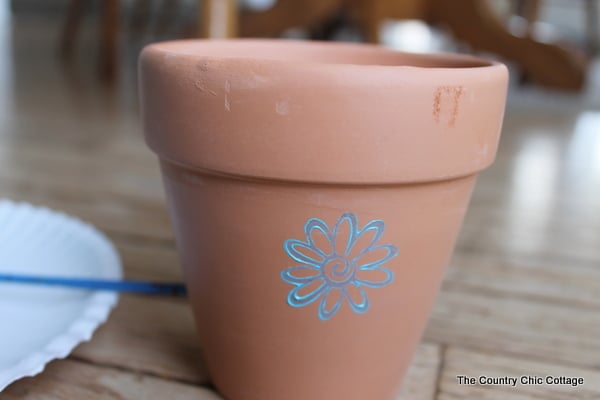 Continue stamping until you are happy with your little pot. I used two colors on my version.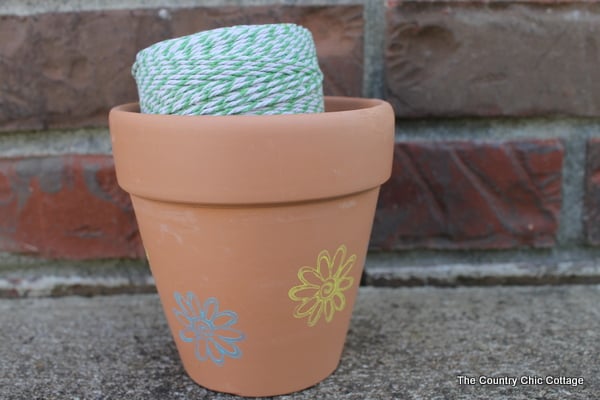 It is ready for some spring planting!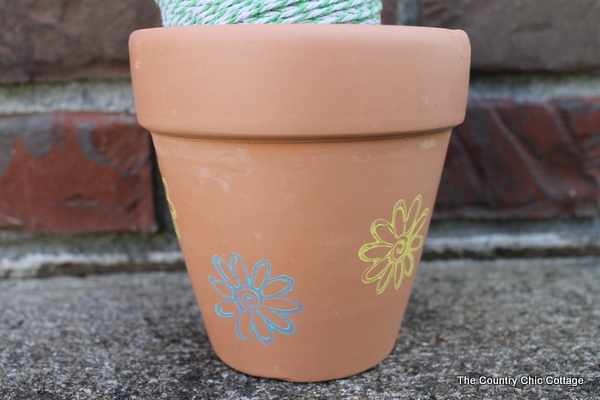 I had to show it off with some baker's twine for these pictures because I have not bought any outdoor flowers yet.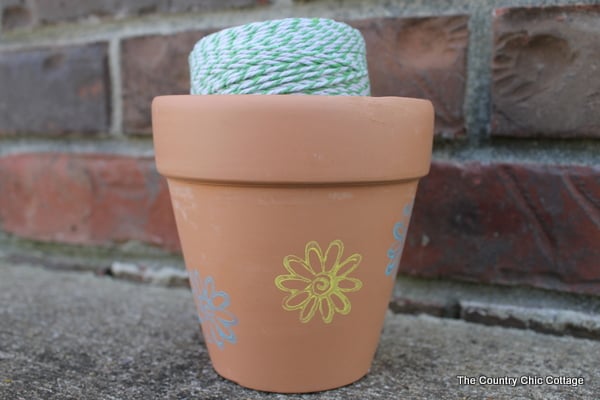 A super quick and easy way to add some color to your pots this season.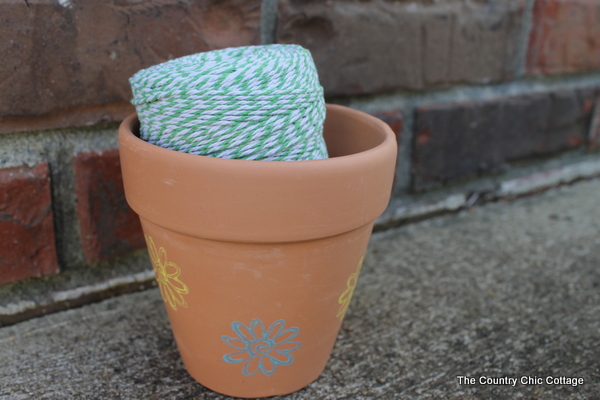 This one would also make an adorable Mother's Day gift. Paint a group of pots for mom using this method!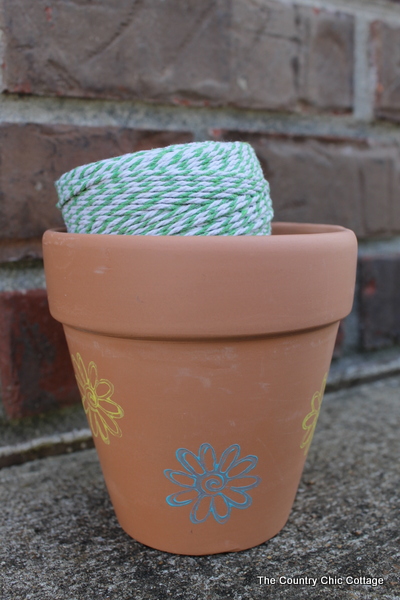 Stay tuned for even more crafty quickies and be sure to head on over and link up YOUR projects plus see even more Crafty Quickies!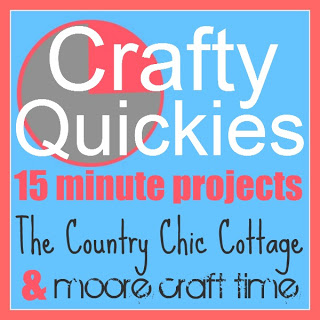 March 26-30, 2012