It is the final day of Craft Lightning and I am showing you how to make a great patriotic frosted mason jar in under 15 minutes. You can also apply this same technique to make other frosted glass mason jars as well. I even have another example at the bottom of this post for you. First of all if you have missed any of Craft Lightning this week be sure to check out the rounds ups from day 1, day 2, day 3, and day 4. Plus you have one more day to link up your craft to our quick crafts linky party. Stay tuned right here as tomorrow I will be giving you the round up of the series and you don't want to miss it. Now lets craft a mason jar.
I started with the Frost Glass Enamels
that I was sent from Decoart. These paints are actually all available at Michaels and other craft stores. These paints are frosted glass paints and they are what make this project so easy and foolproof. I have used the technique of dying glass with food coloring and Mod Podge. Did you know that your work will fade after a few months? I was left with completely white jars after leaving mine on the porch for a short period after using that technique If I am going to put my effort into making great mason jar crafts, I want them to last so it is glass paint for me from now on.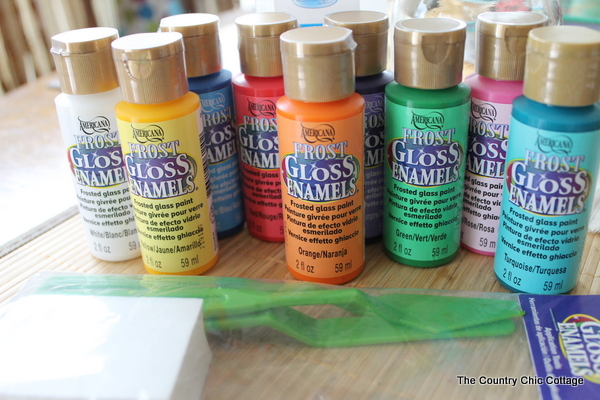 Start by cleaning your glass really well with
alcohol
. It is best to do this to any glass before painting it.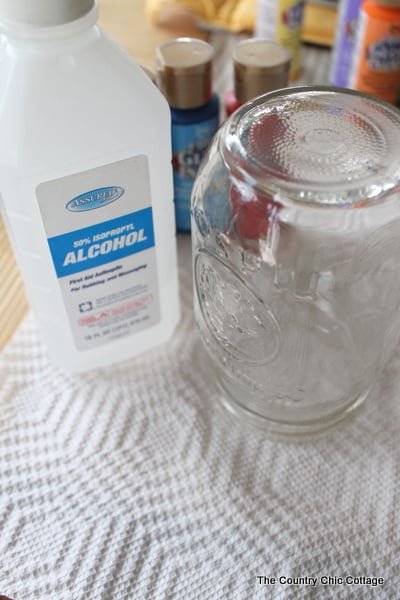 I had a glass painting kit from Decoart that had these
cosmetic sponges
already in it but you could pick these up anywhere. Just dab on some of the frosted gloss enamel.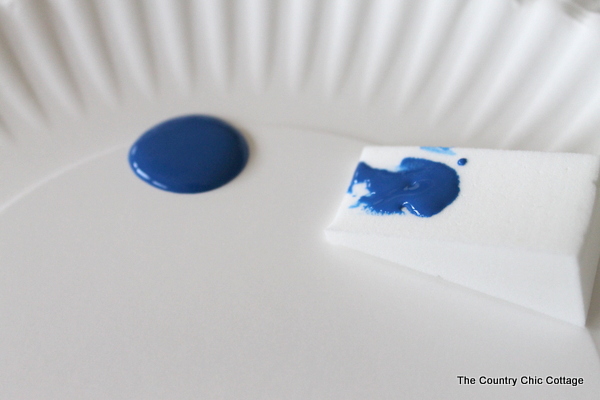 I just eyeballed the lines and started applying the paint. Keep brushing down with your sponge until the paint is nice and even. These enamels dry really quickly which is another great thing about these paints.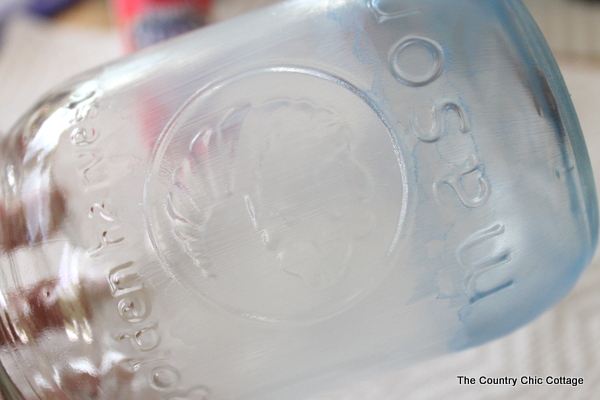 Then just continue up the jar with your other colors. Obviously my patriotic mason jar used red, white and blue.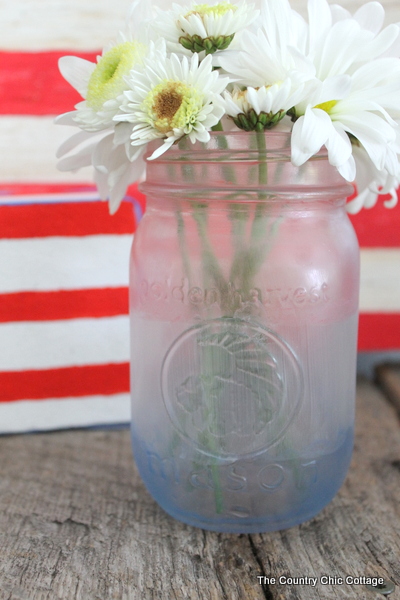 I also made a rainbow themed mason jar while I had all of my paints out. I am telling you this project is so simple you will make a dozen before you know it.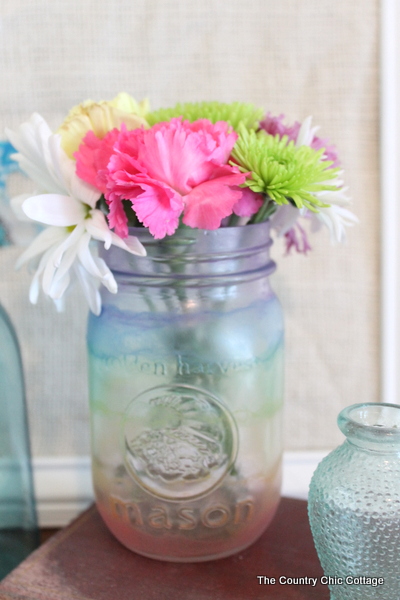 These will be great in your home's decor, as table centerpieces, or even as gifts. After the product dries, you have to bake the jars to make the paint permanent. Because the paint is on the outside of the jar, you are safe to add water and flowers as shown. This type of paint is not food safe and you should make sure no food touches the painted area. Many thanks to Decoart for sponsoring my blog and sending product so I can make fabulous jars like these.
Can't get enough quick and easy crafts? Stay tuned as I wrap up Craft Lightning by tomorrow!
A Year of Jar Crafts
Sign up for our email list to get a FREE book with an entire year of jar crafts! 12 months, 12 crafts, tons of fun!