We have had a great week of quick crafts that can be completed in 15 minutes or less. Today I am rounding up all 40 ideas in one place so you don't miss any of the ideas. Just 15 minutes to a gorgeous craft that you can be proud of. What are you waiting for? Get started today!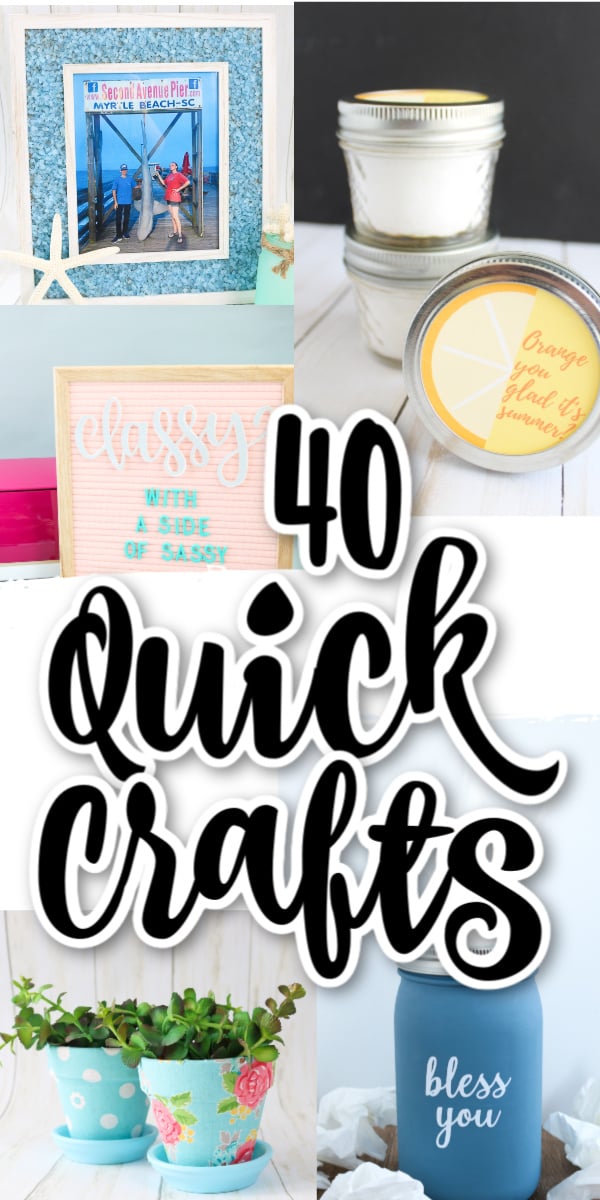 Easy crafts are my personal favorites as you get great results in no time at all. They are perfect for those that think they do not have time to craft or those that want to get started and have results they can see in no time at all.
So, browse the craft projects below and decide which of these great ideas you are going to try this weekend. Click on each of the ideas below to open in a new tab on your computer. From there pin or bookmark your favorites to make later.
Quick Crafts
See all these crafts plus keep up with future quick crafts on my quick and easy crafts pinboard. Plus I have another round-up from the last Craft Lightning for over 30 easy crafts that you don't want to miss.
Making something in just 15 minutes is one of the most satisfying and relaxing things you can do with your time. That is why quick crafts like these are so amazing. Be sure to keep the supplies on hand to make a few of these when you need a stress reliever. You will be so glad that you did!