You really do need these Pioneer Woman kitchen decor essentials. Why? Because they are GORGEOUS! They will make your farm-loving heart pitter-patter every single day. And that my friends is why I personally am in love with the Pioneer Woman collection. I have a few pieces and am eyeing even more of them. Everything I have tried has been extremely high quality as well so perfect for long-term use. These are the types of pieces that get handed down from generation to generation and make memories. Scroll below and buy your Pioneer Woman kitchen accessories today!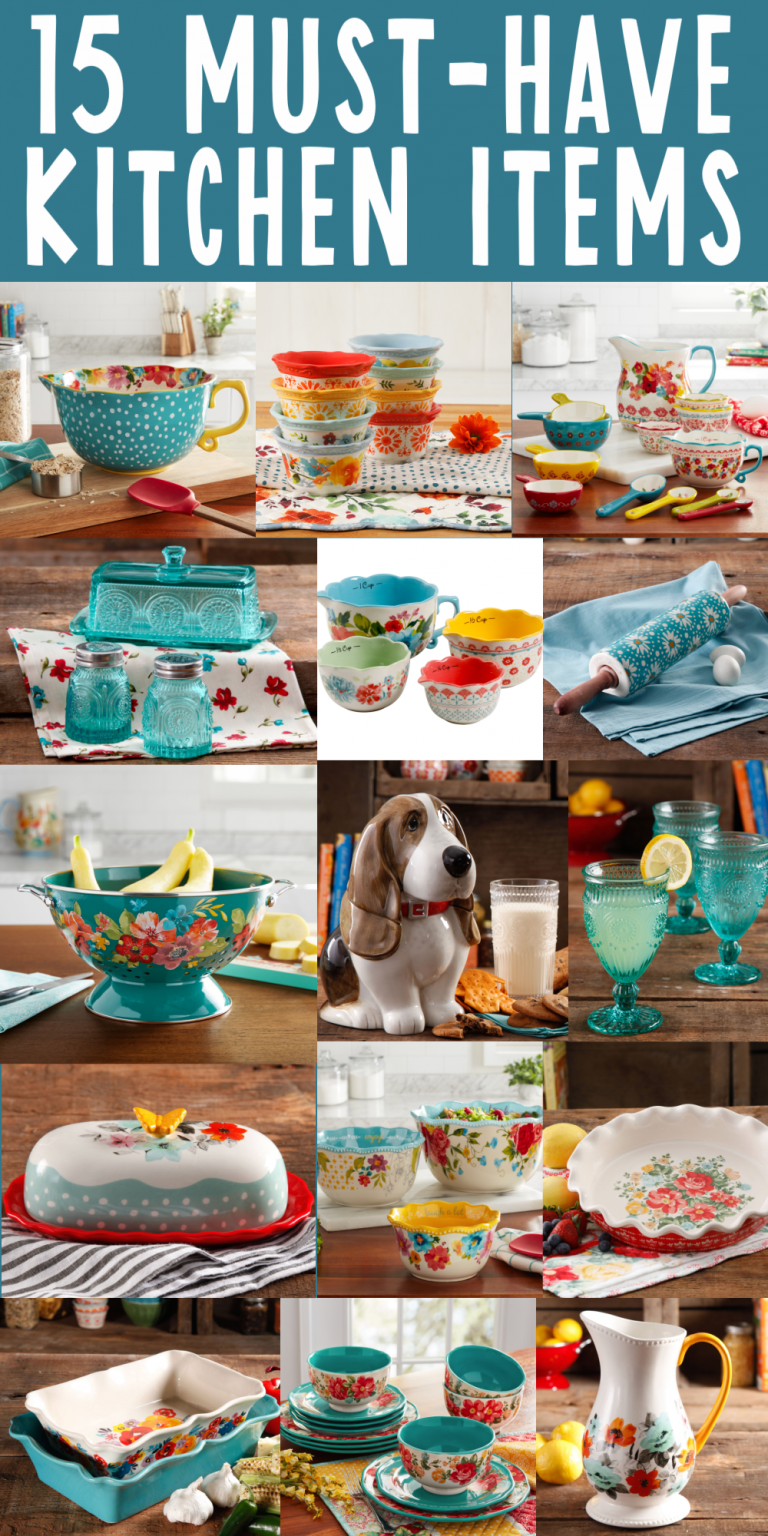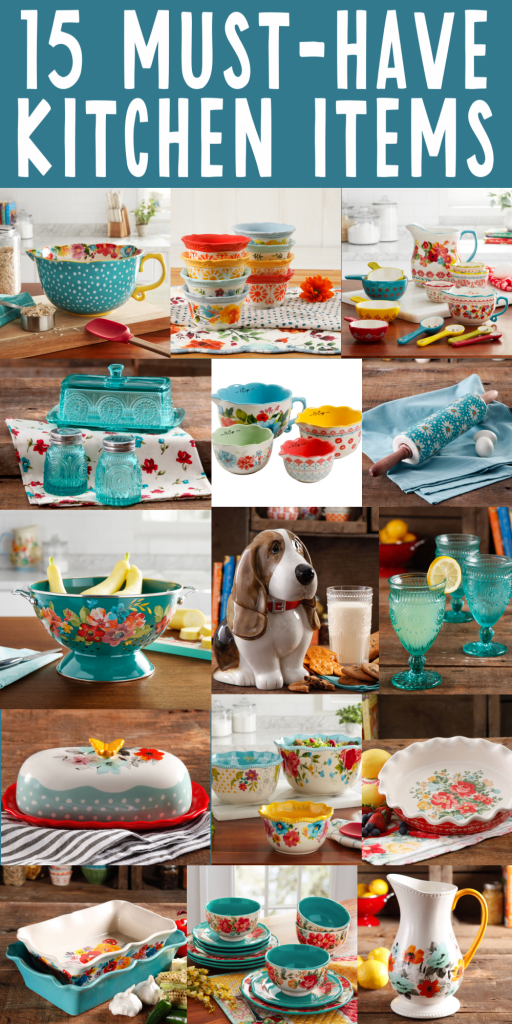 Pioneer Woman Kitchen Decor
Just click on each of the links below to be taken to the listing for each of the products. These are just a few of my favorites but there are so many more cute items to choose from as well.
Who says measuring cups have to be boring? These can be displayed proudly and used daily for baking and so much more.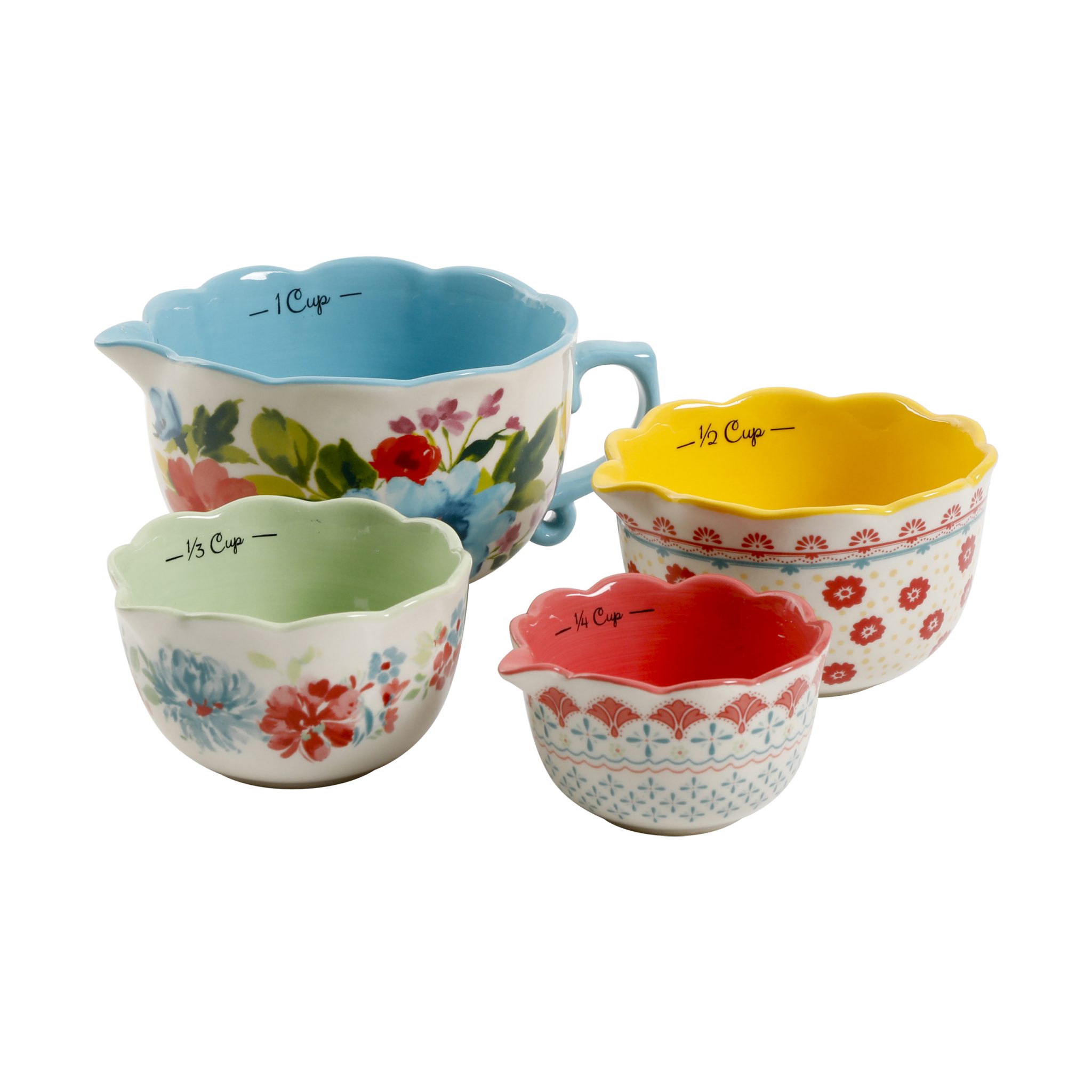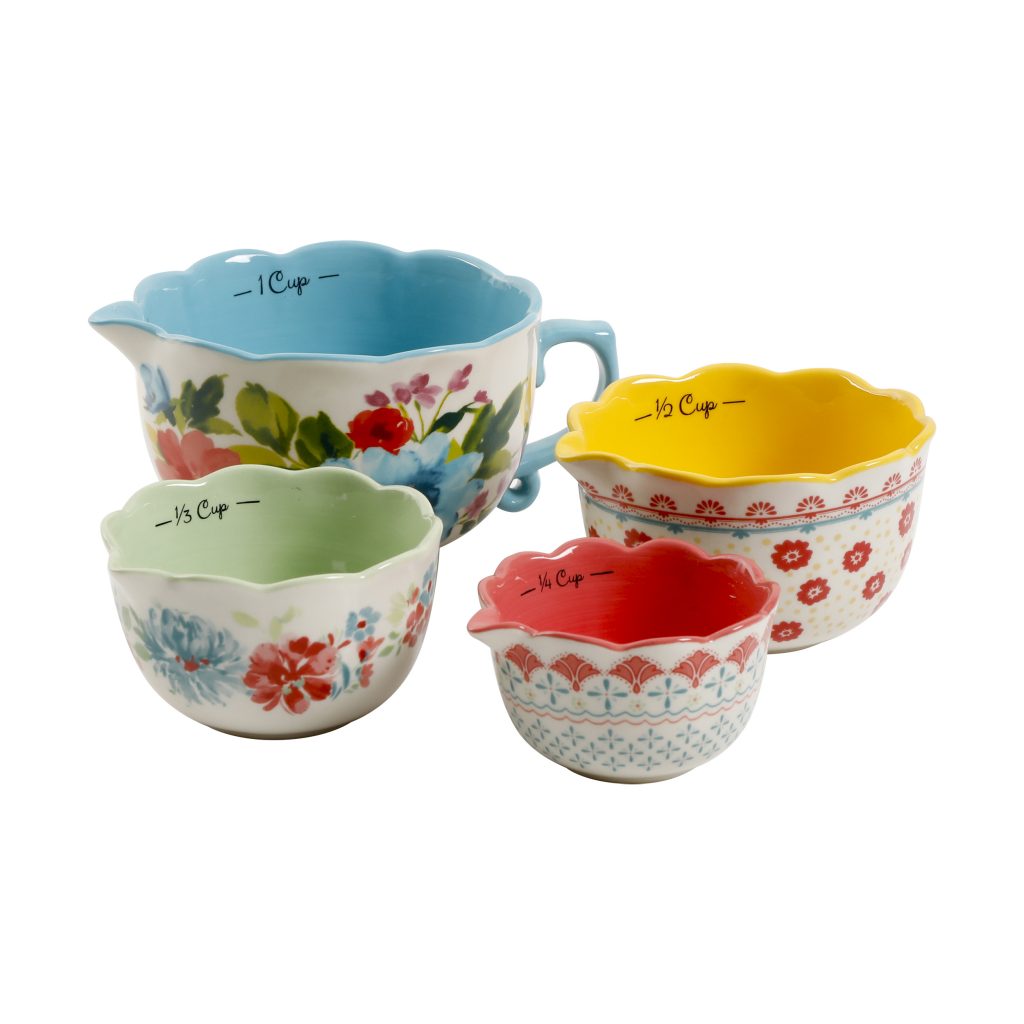 A cute butter dish is a great addition to any table. Use this for a weeknight meal or a dinner party with friends.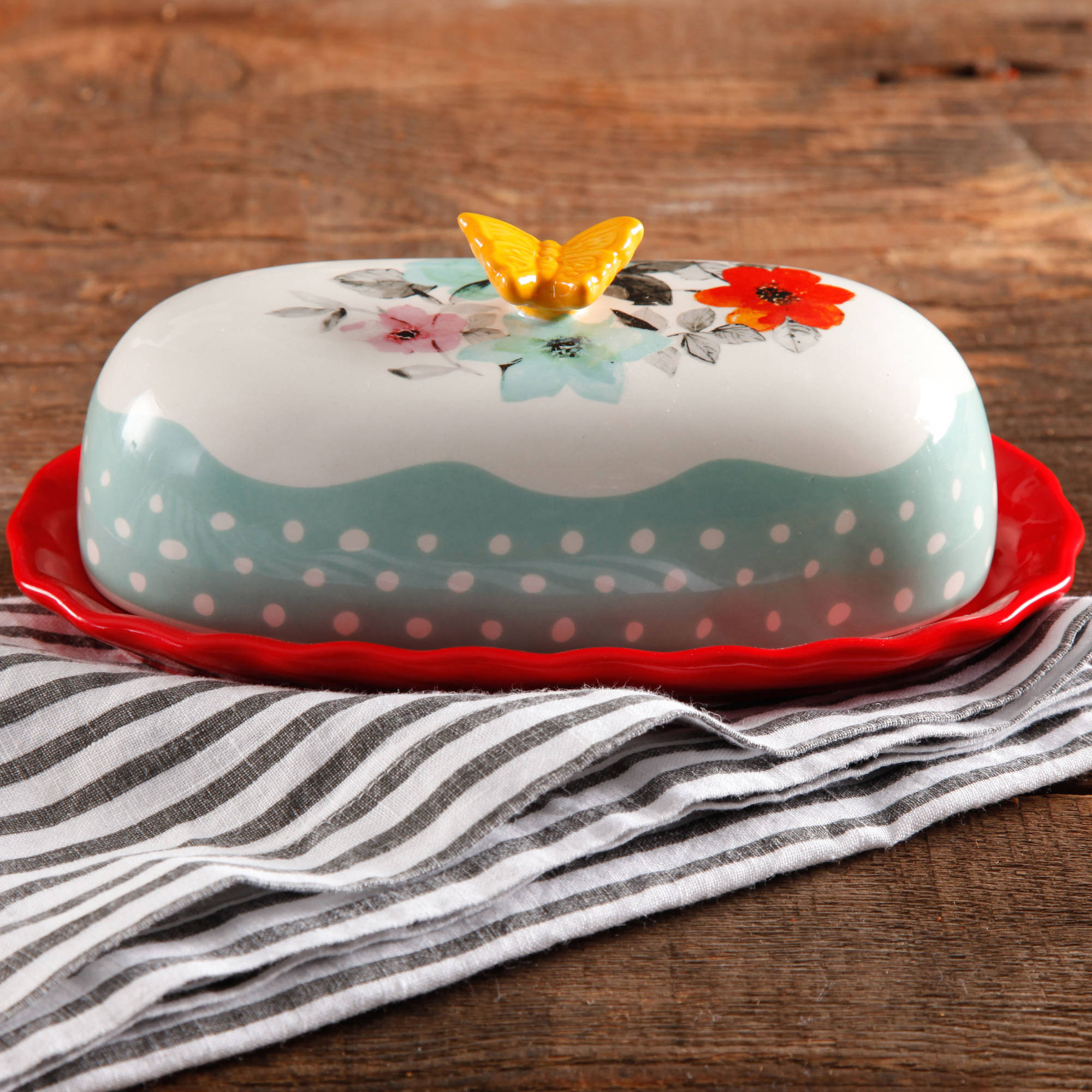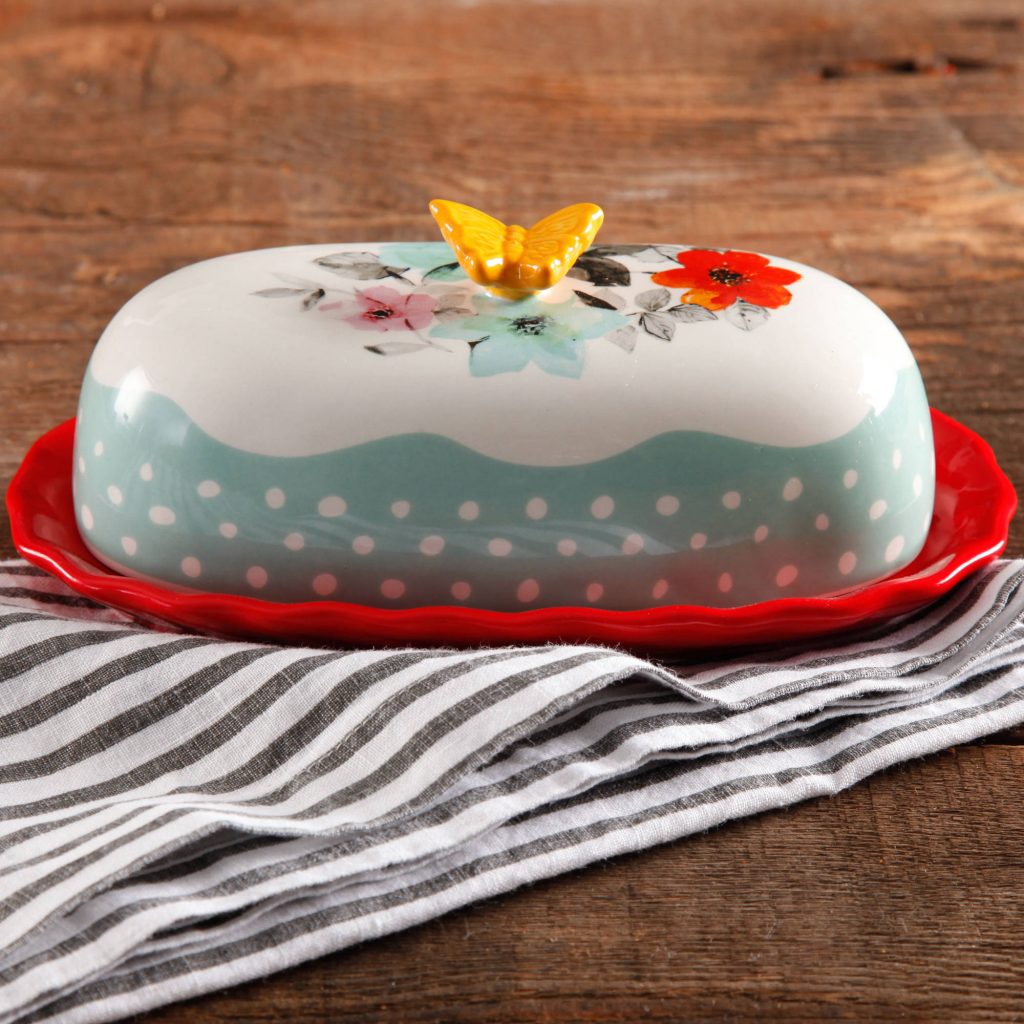 There is nothing better than a large serving bowl for the center of your family table. When they are as pretty as these, you will be excited to fill them up!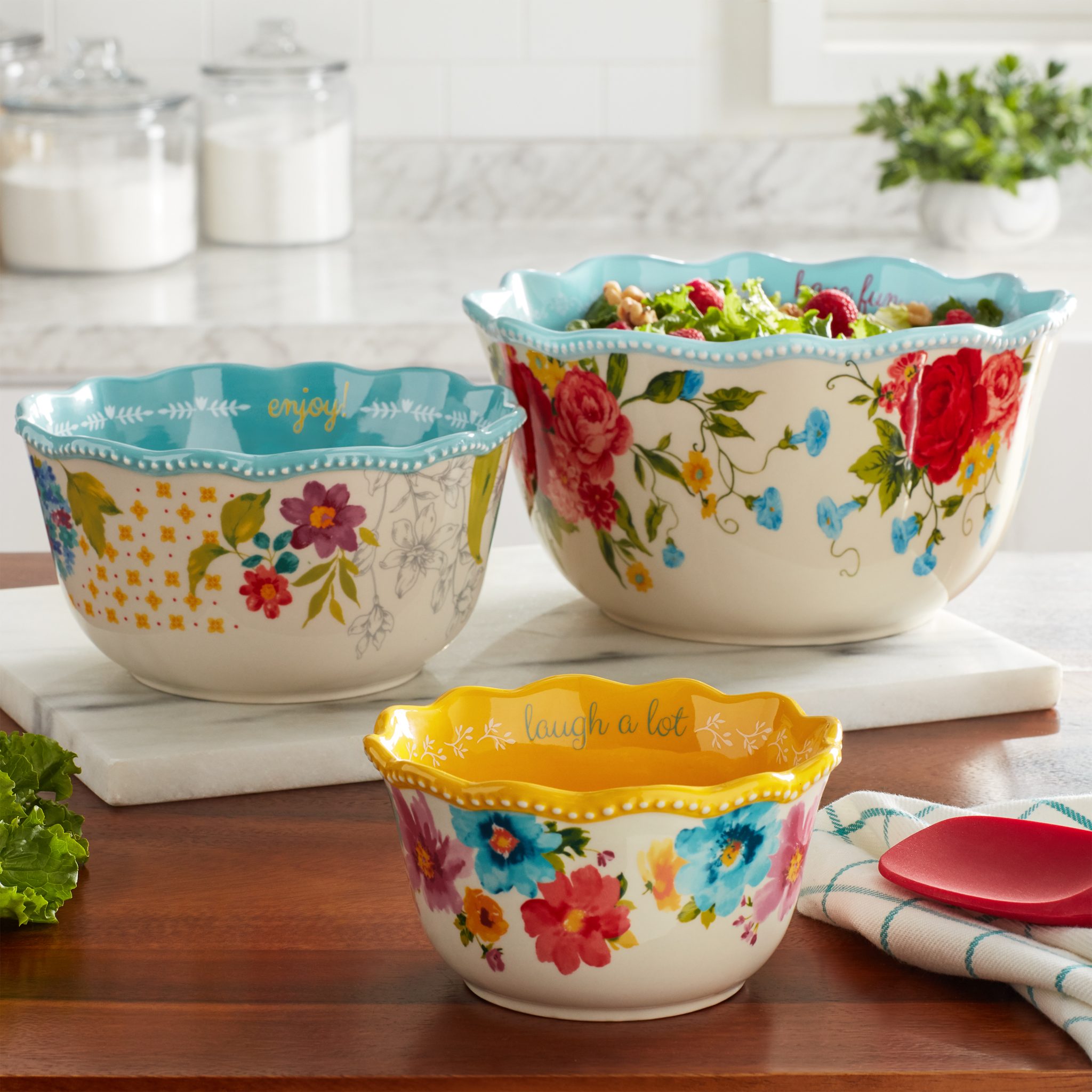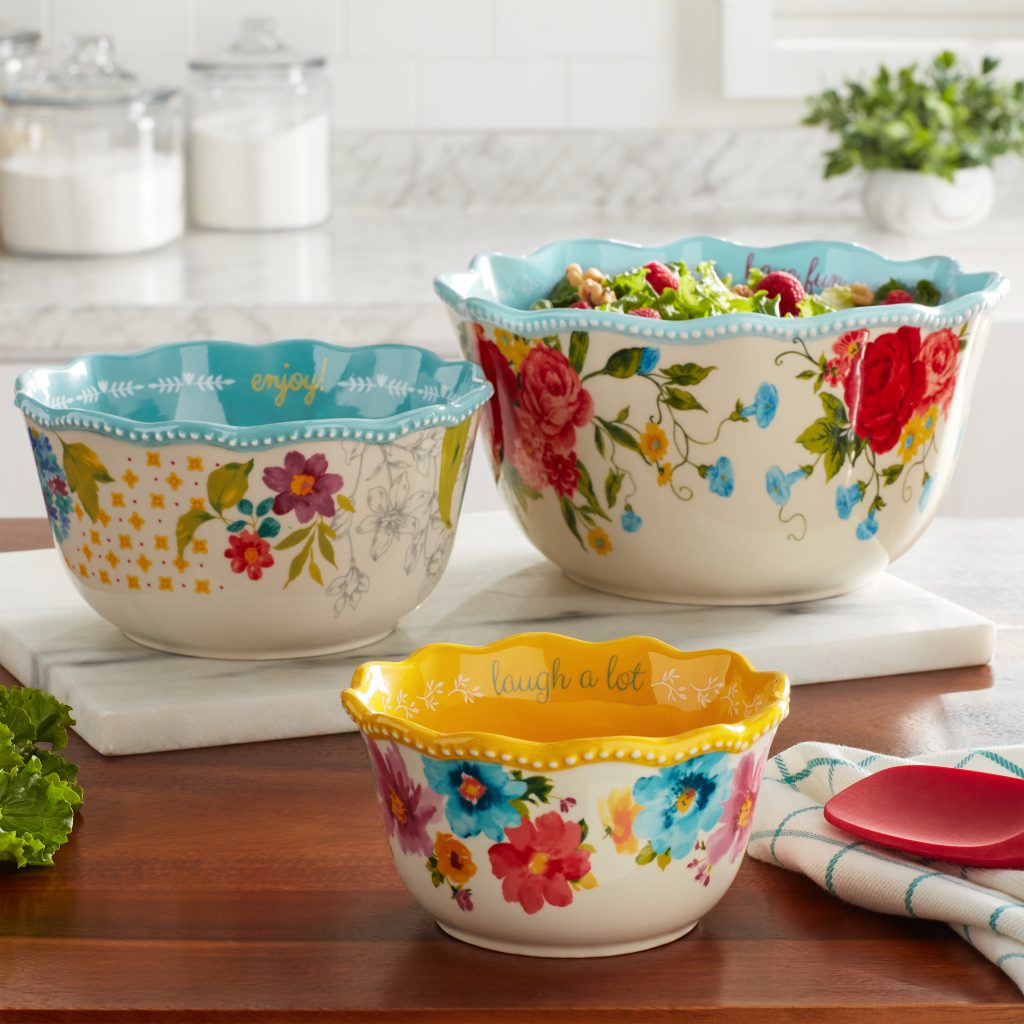 Casseroles will never be the same! Bake and serve in the same dish with this gorgeous set of bakeware.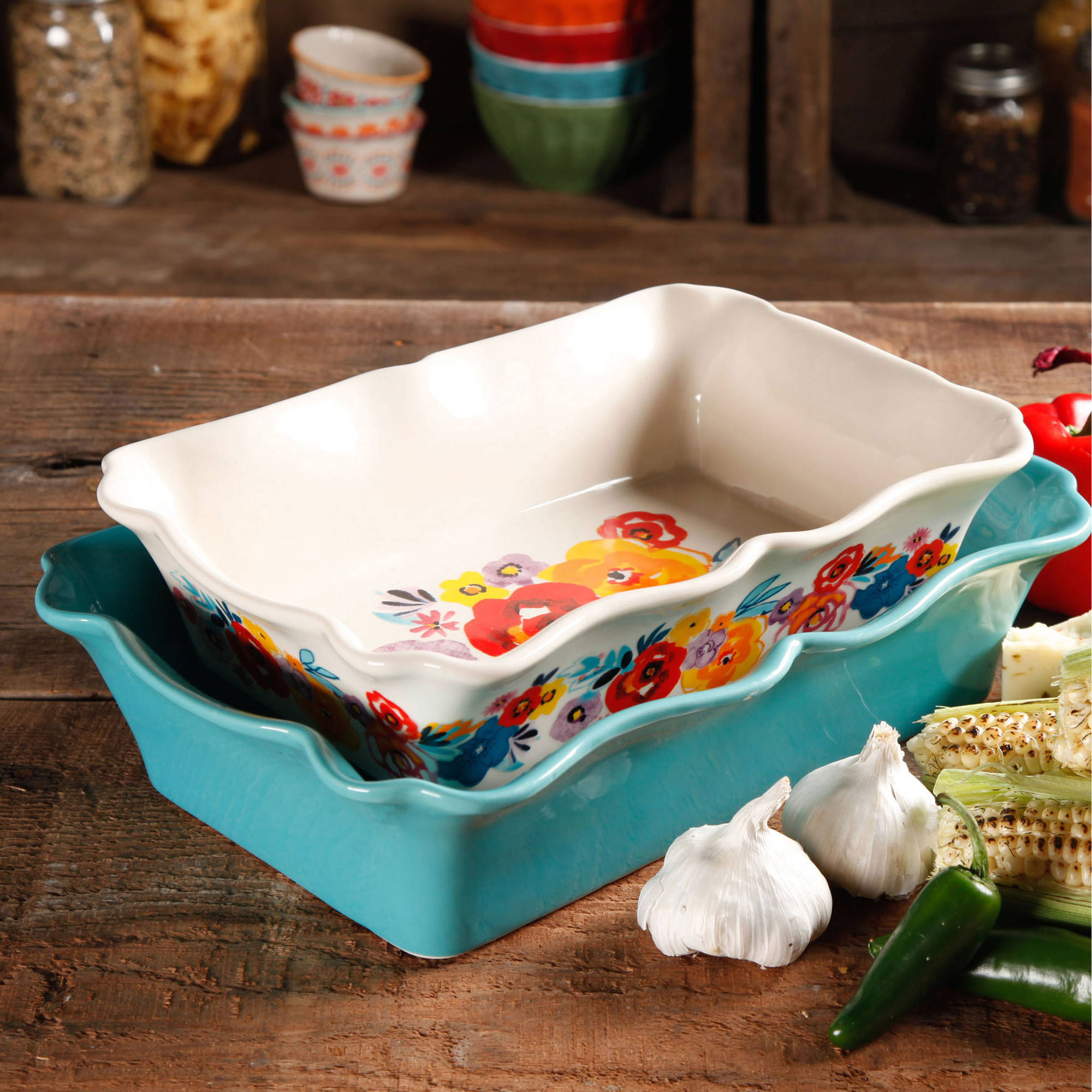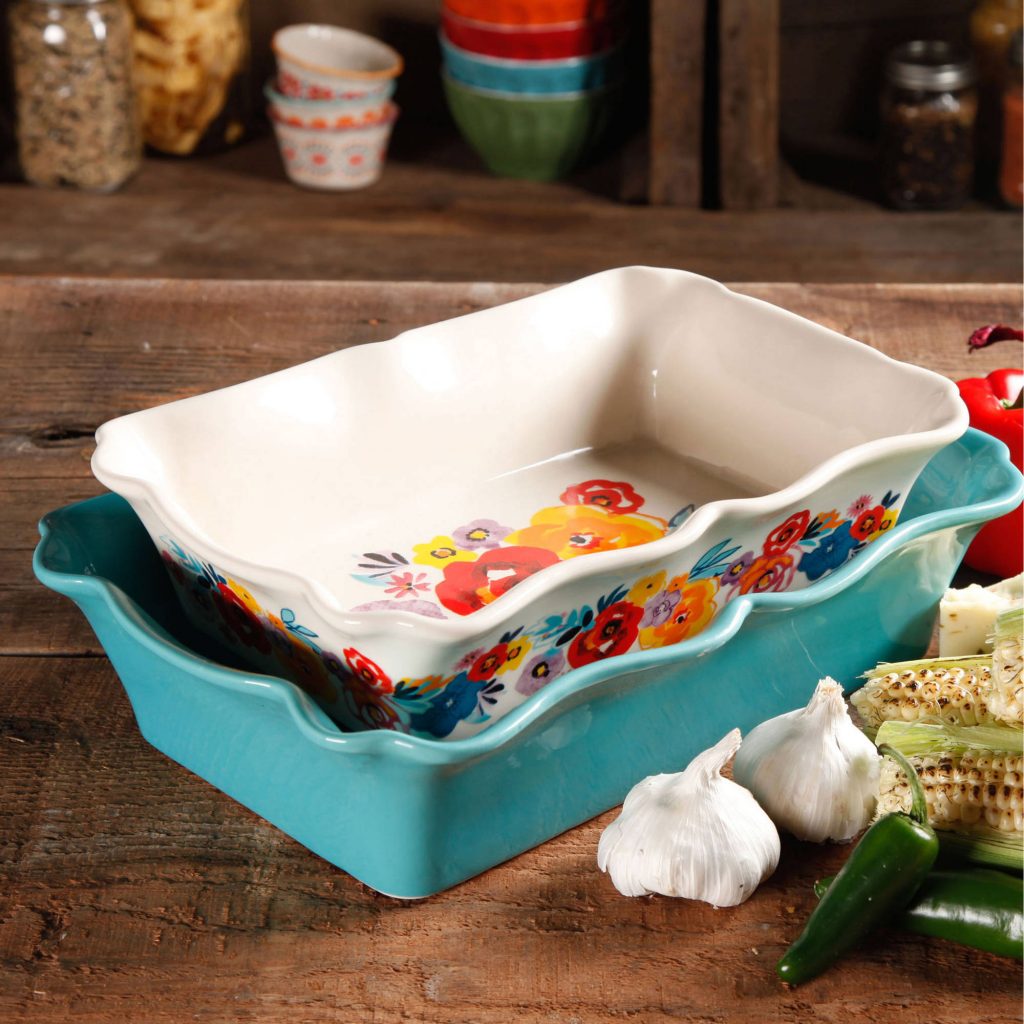 Ramekins are a great way to serve up individual desserts or even hold condiments at a BBQ.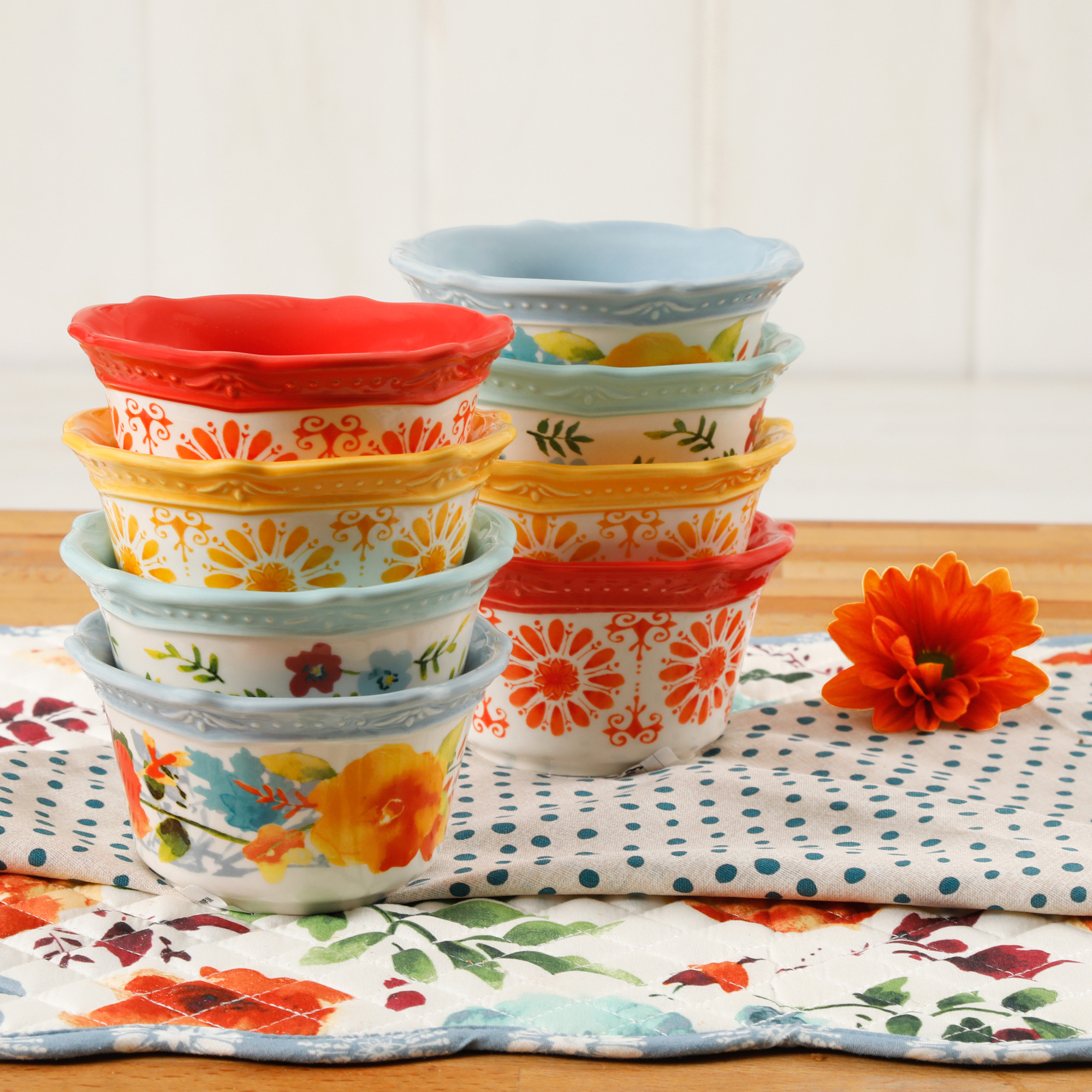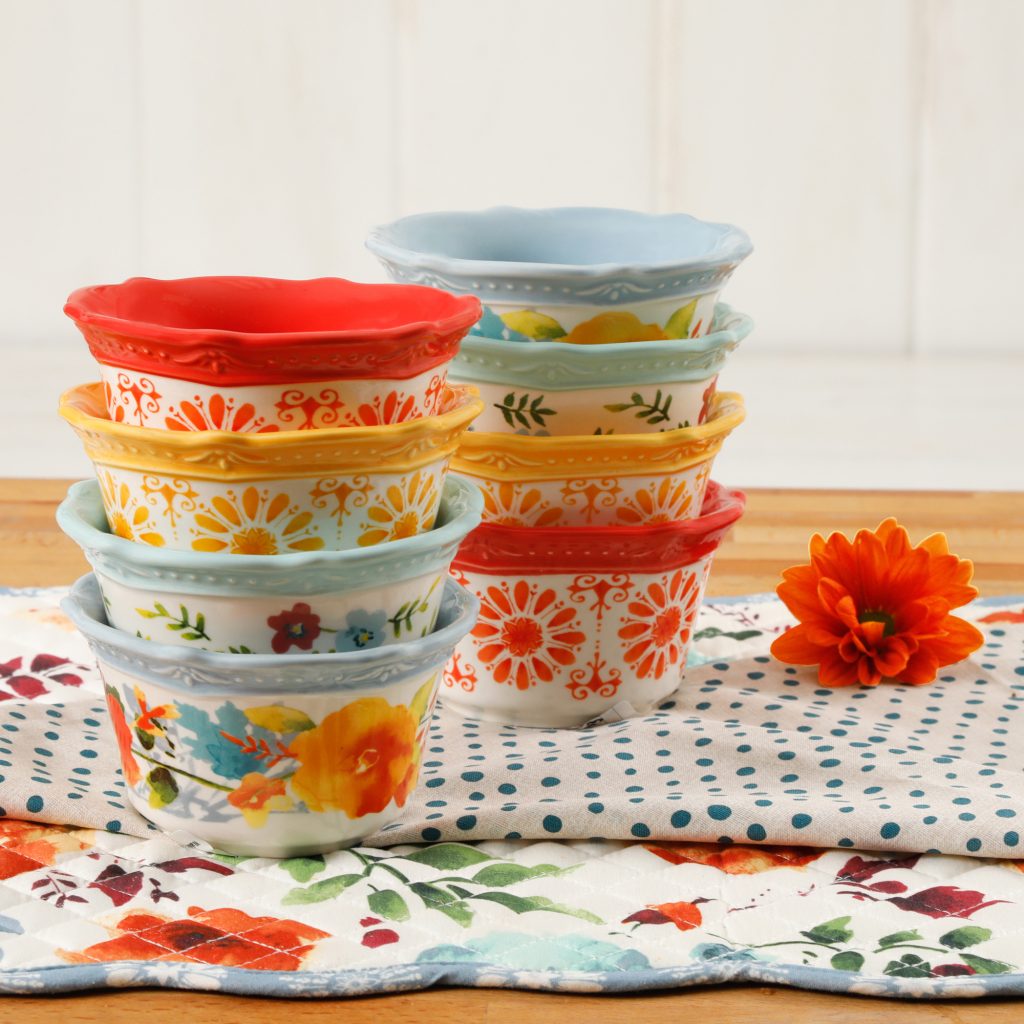 Why just have the measuring bowls when you can have it all? Get the cup, spoons, scoops, and more with this set.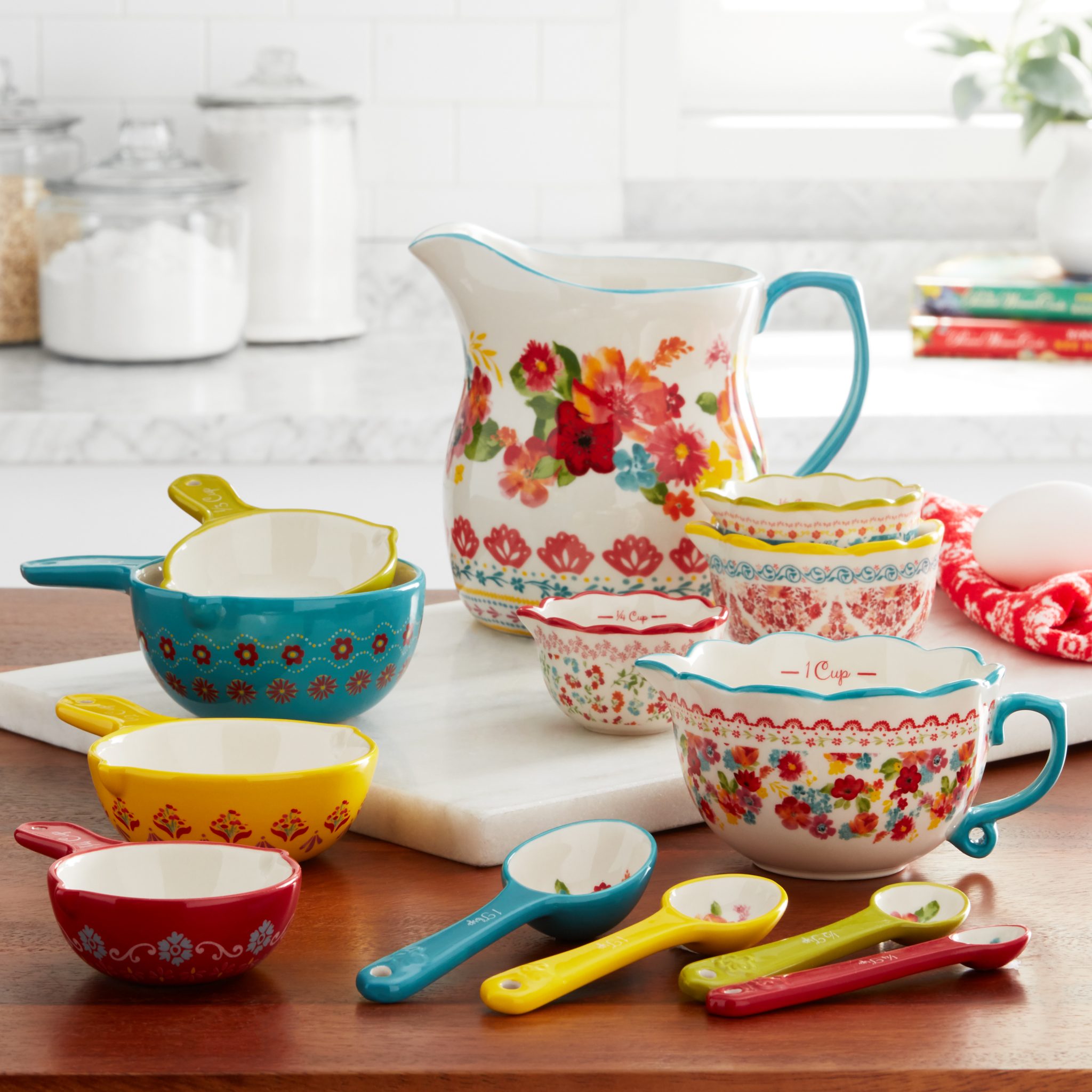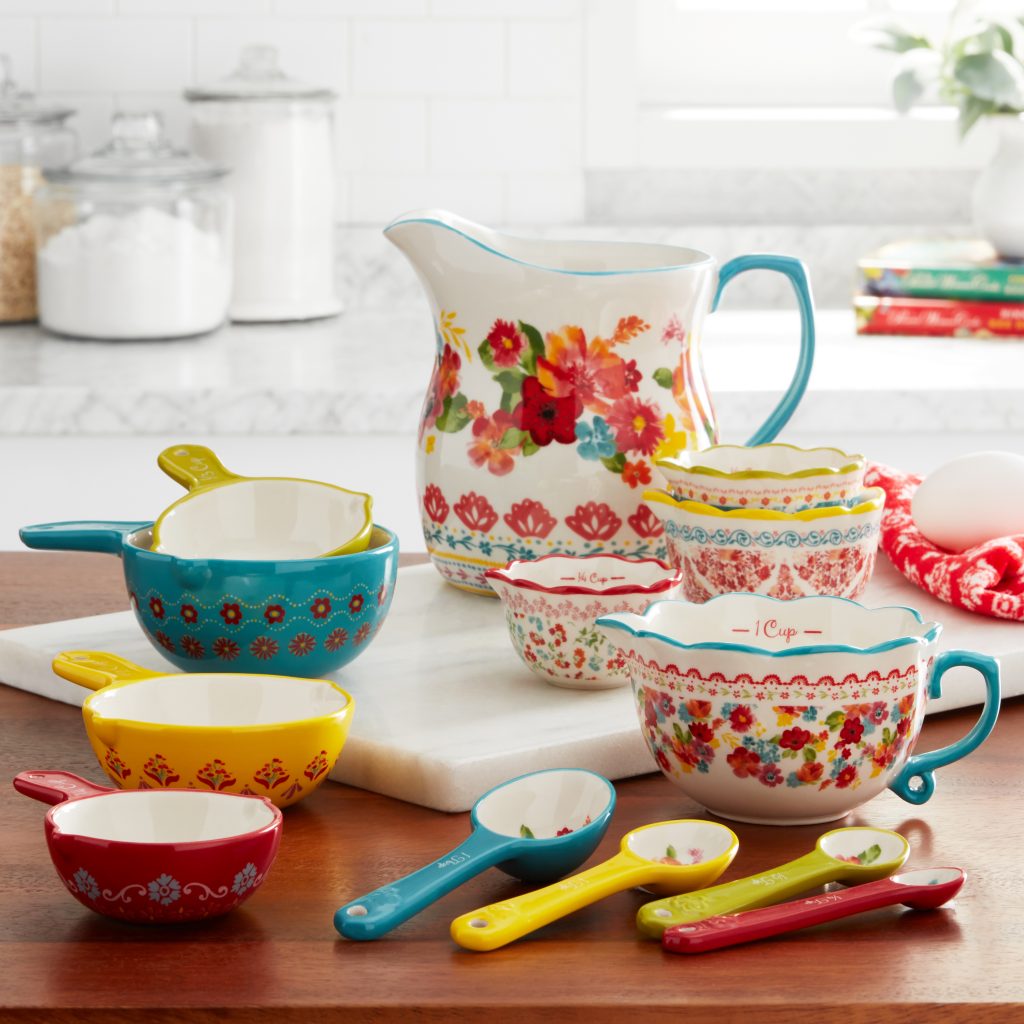 The salt and pepper shakers were sold out when I looked but this set with a butter dish is still available. I love this vintage glass look!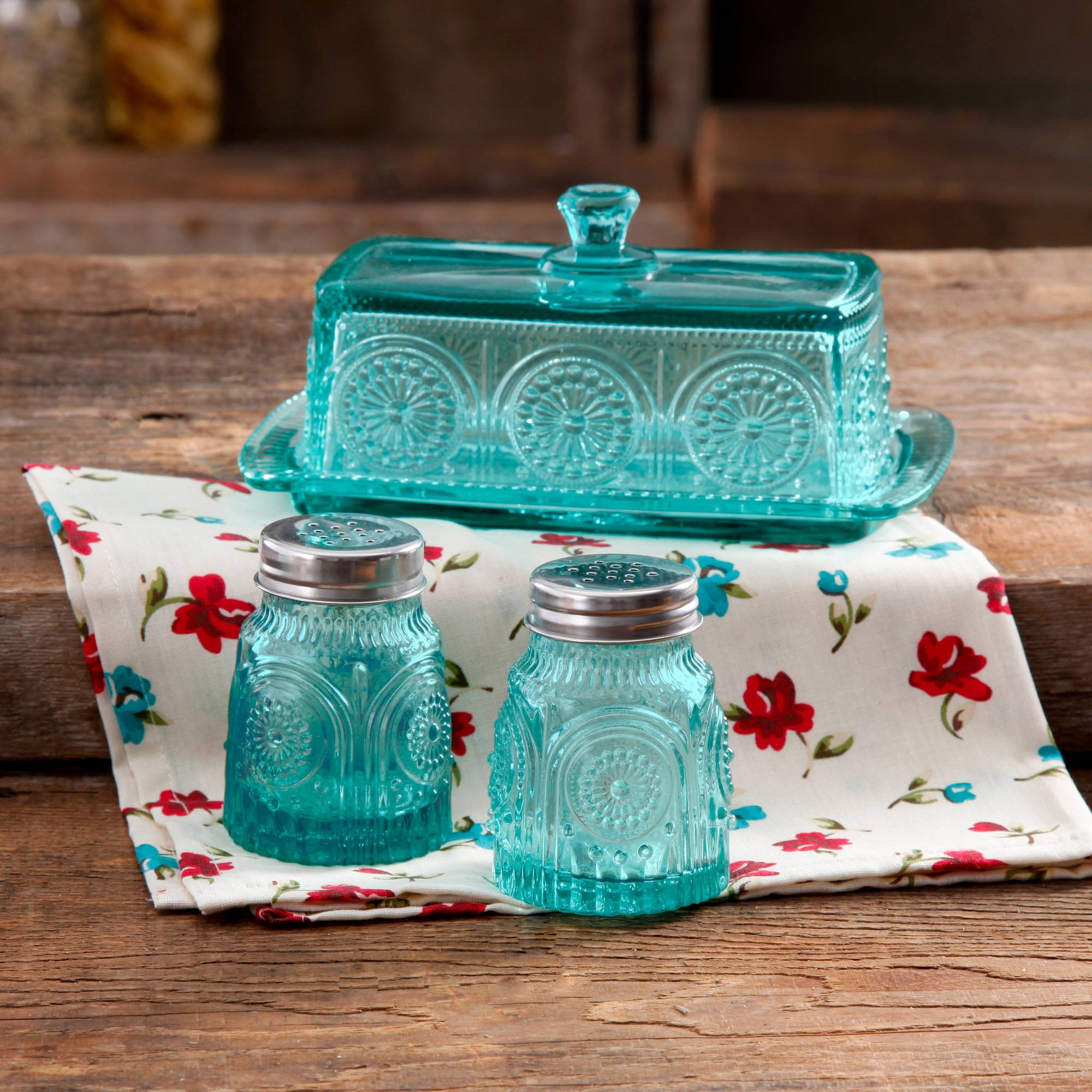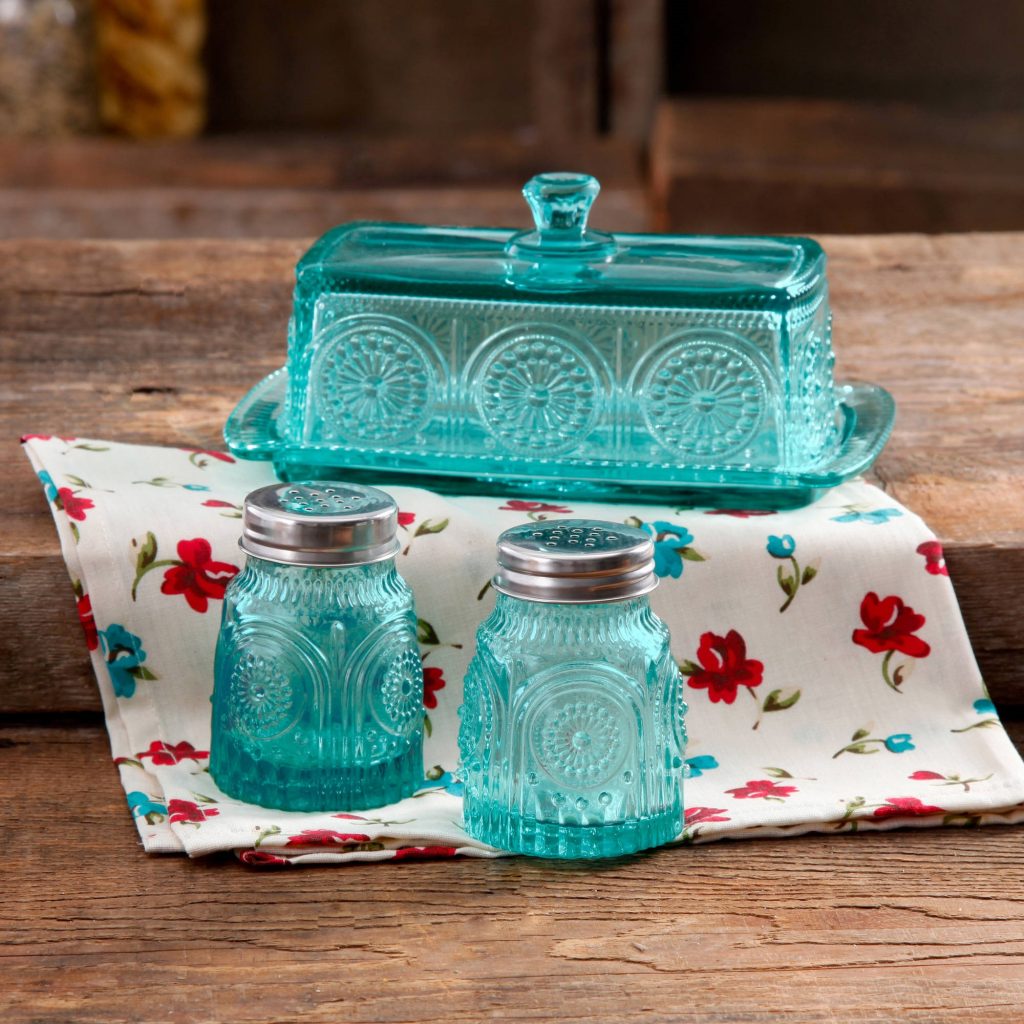 Serve up a gorgeous pie for any get-together with this pie plate that is just as stunning as the contents!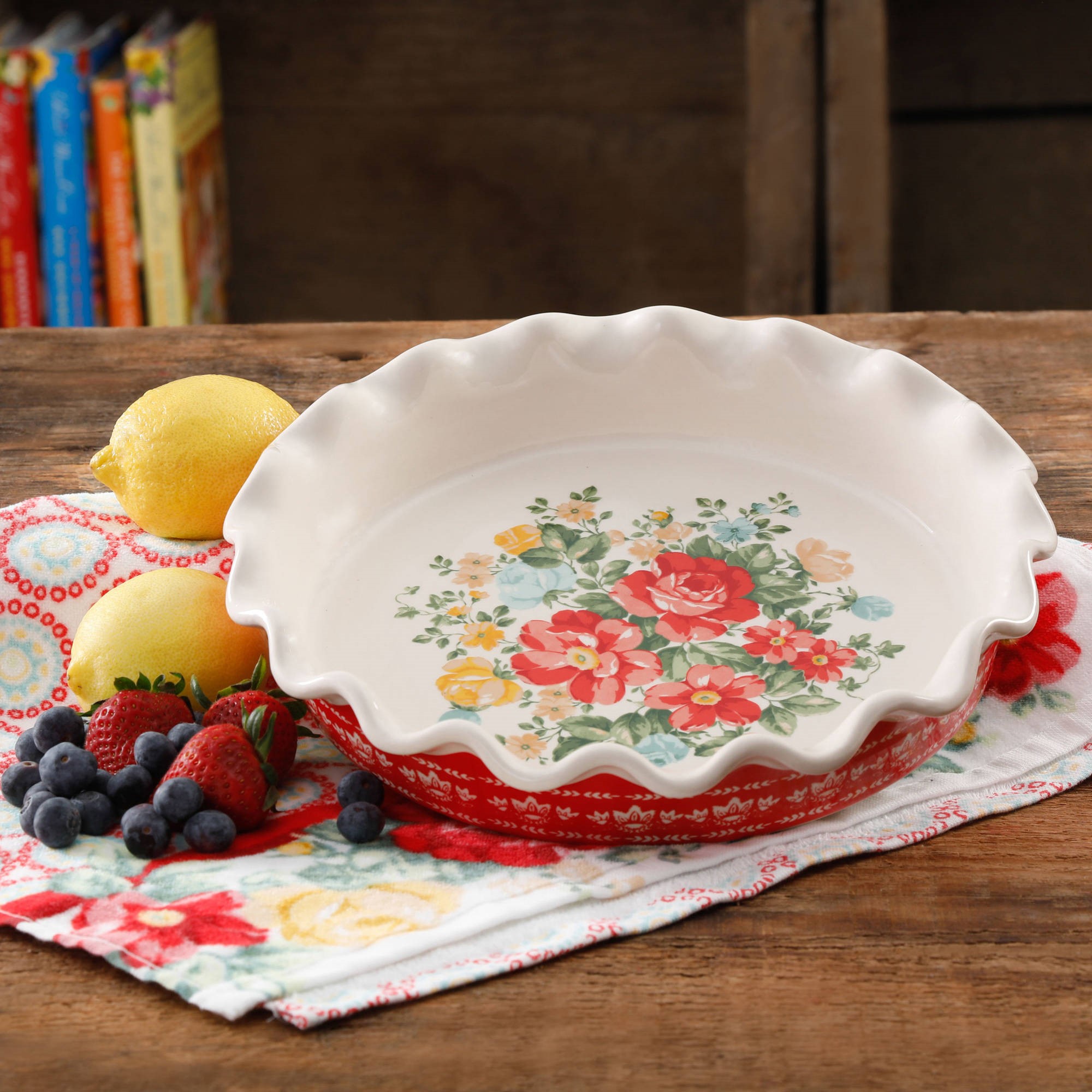 Mix up cookies, cakes, and more in this gorgeous batter bowl. This will definitely make baking even more delightful!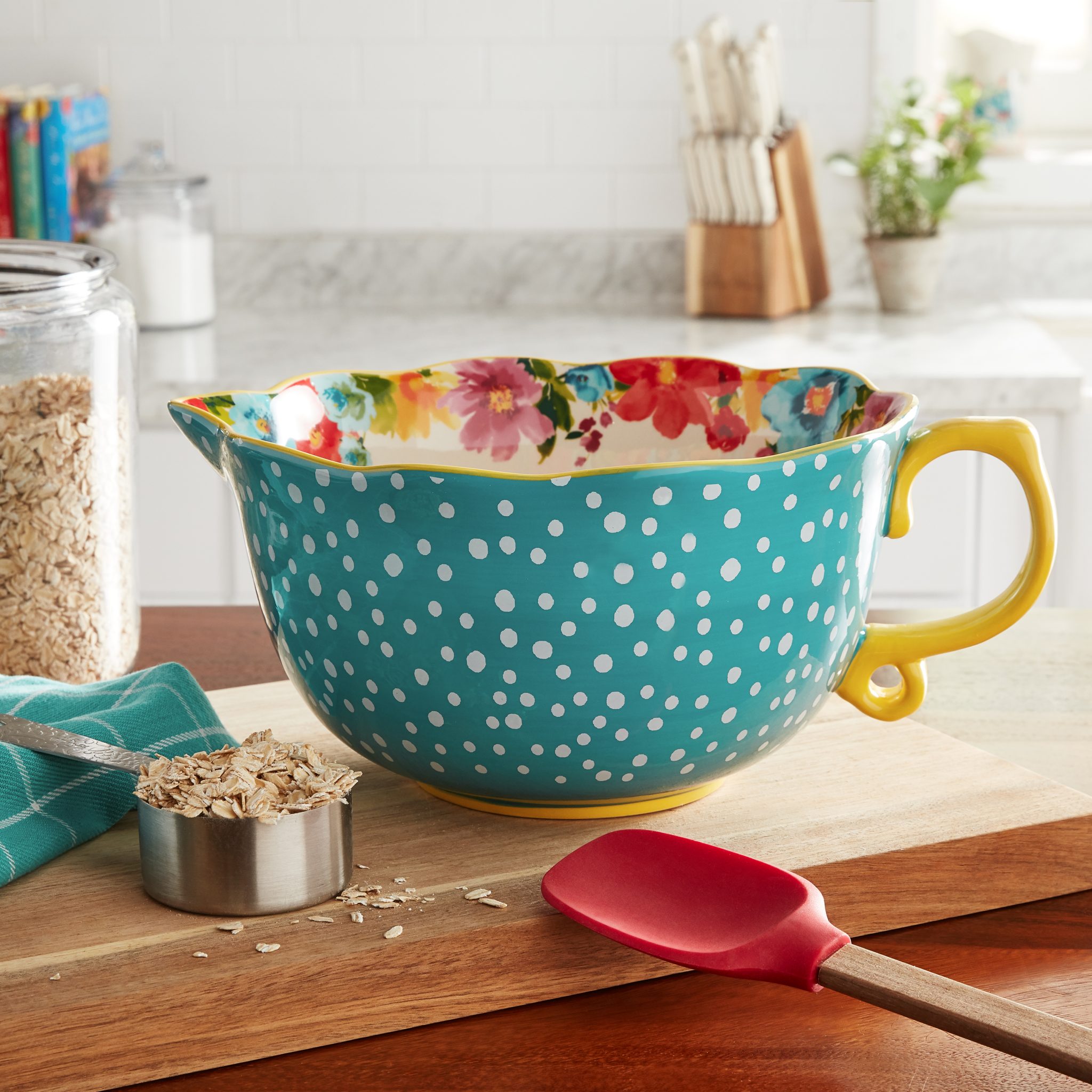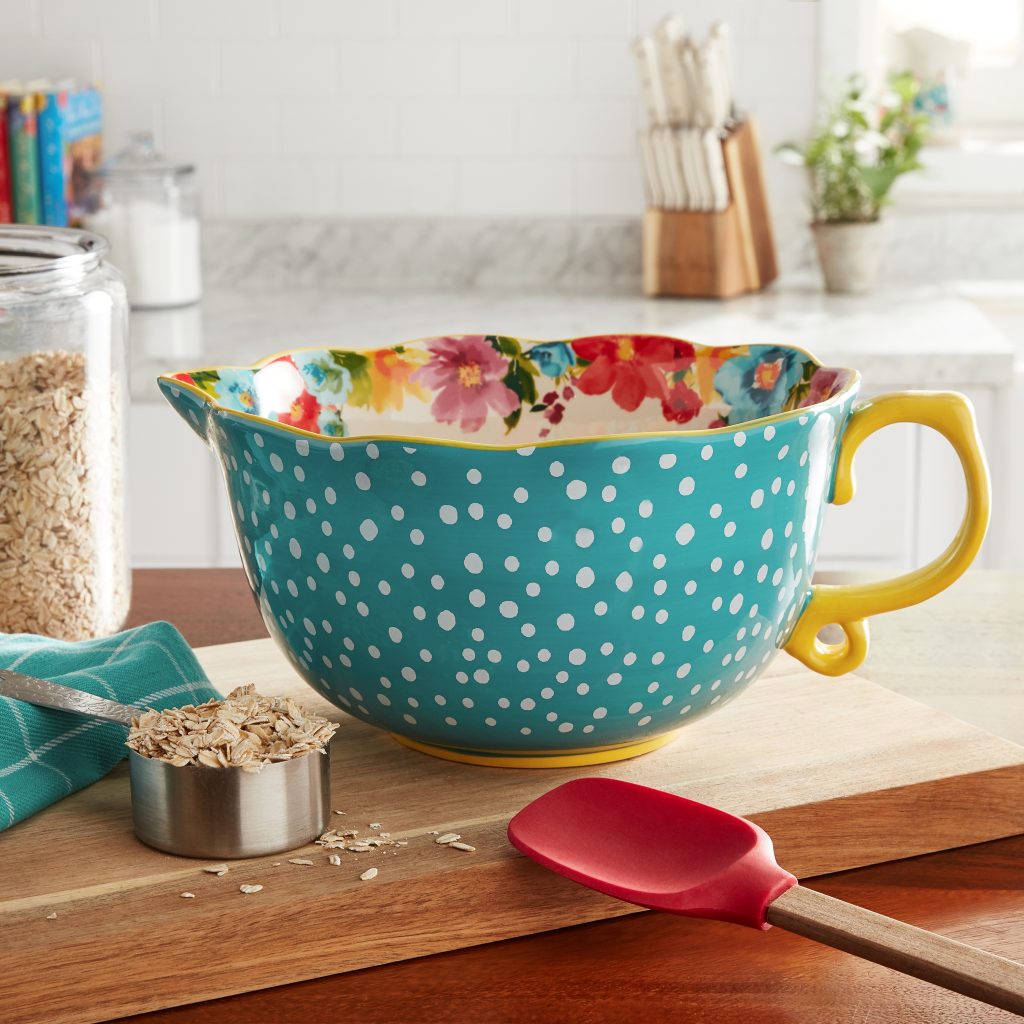 What kitchen is complete without Charlie? Grab this cookie jar and add this cutie to your counter today.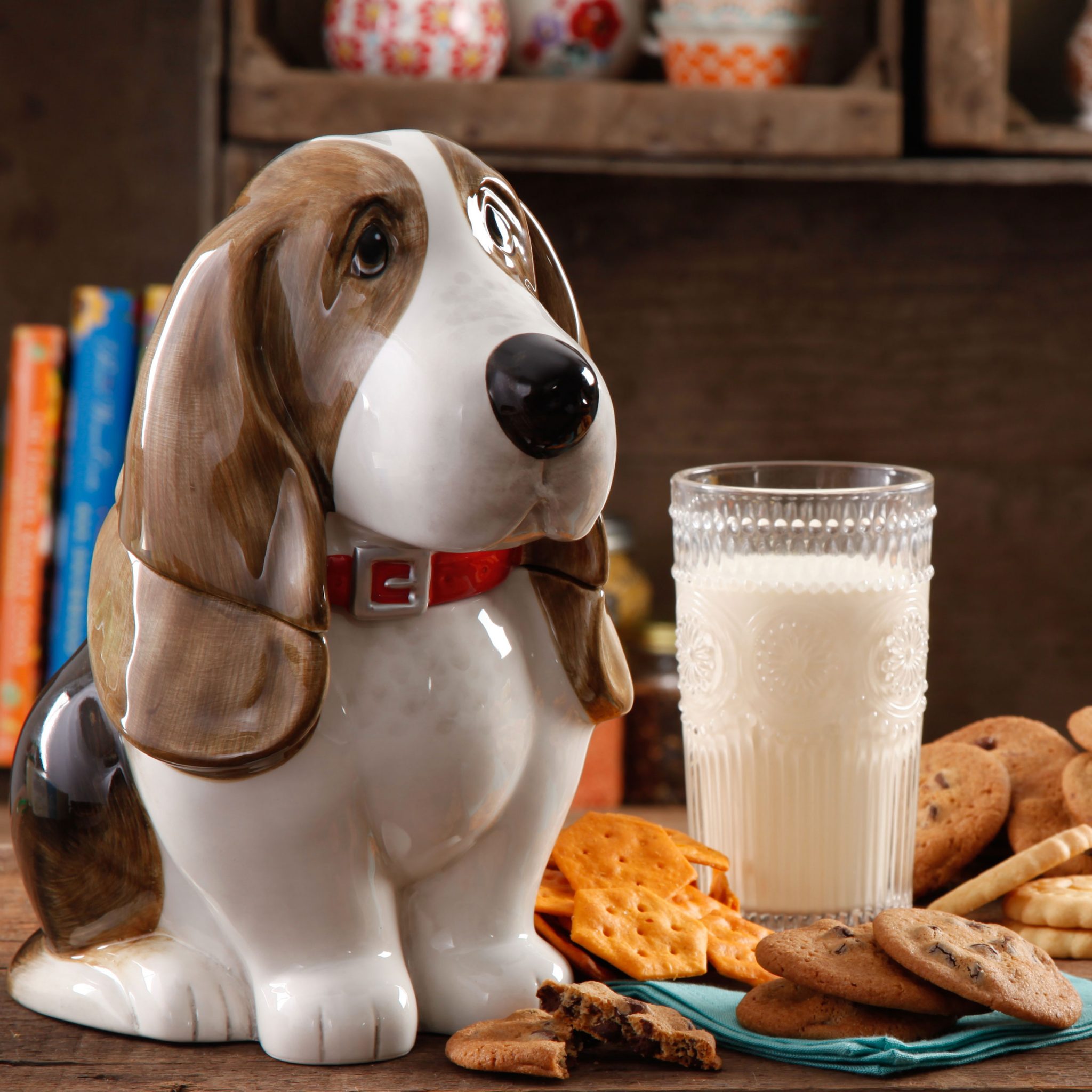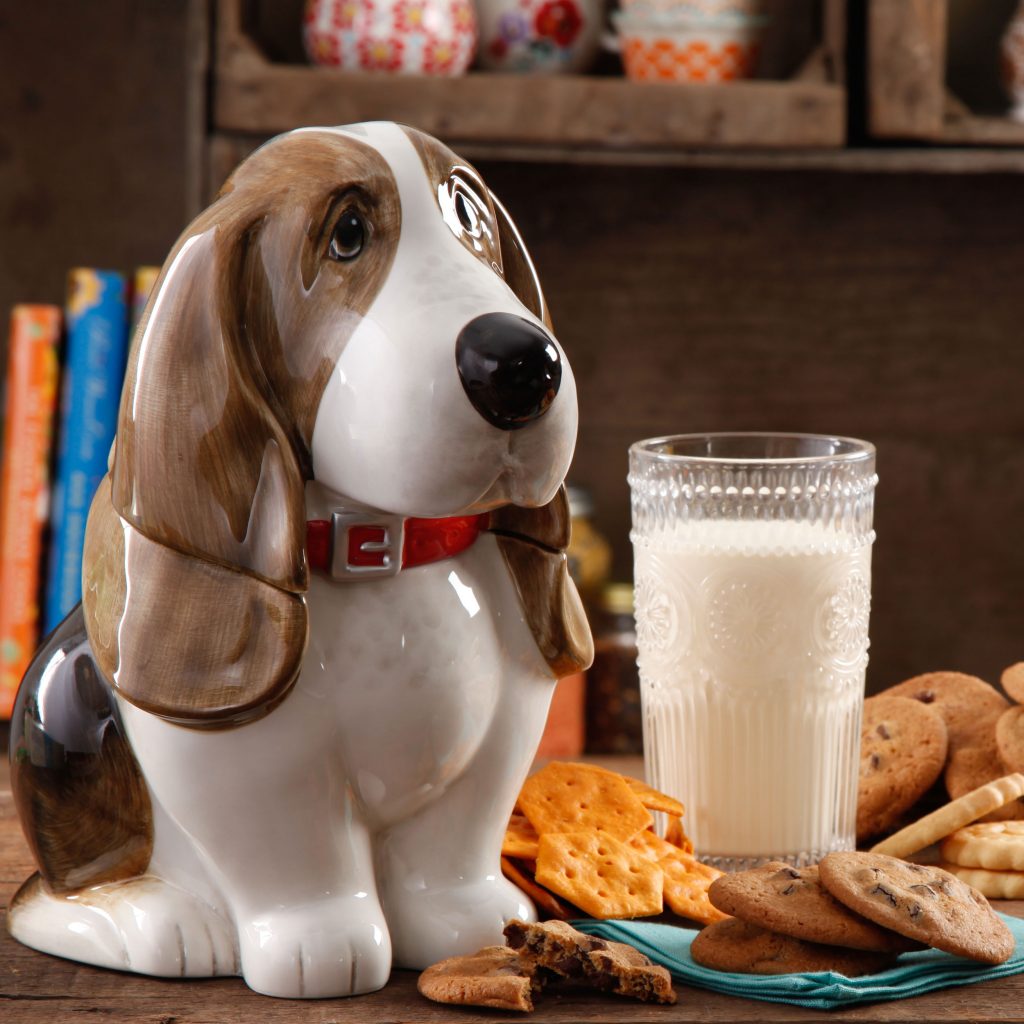 You will need to bake some cookies to go in that cookie jar so why not pick up this rolling pin as well. It will make rolling out cookie and pie dough even sweeter.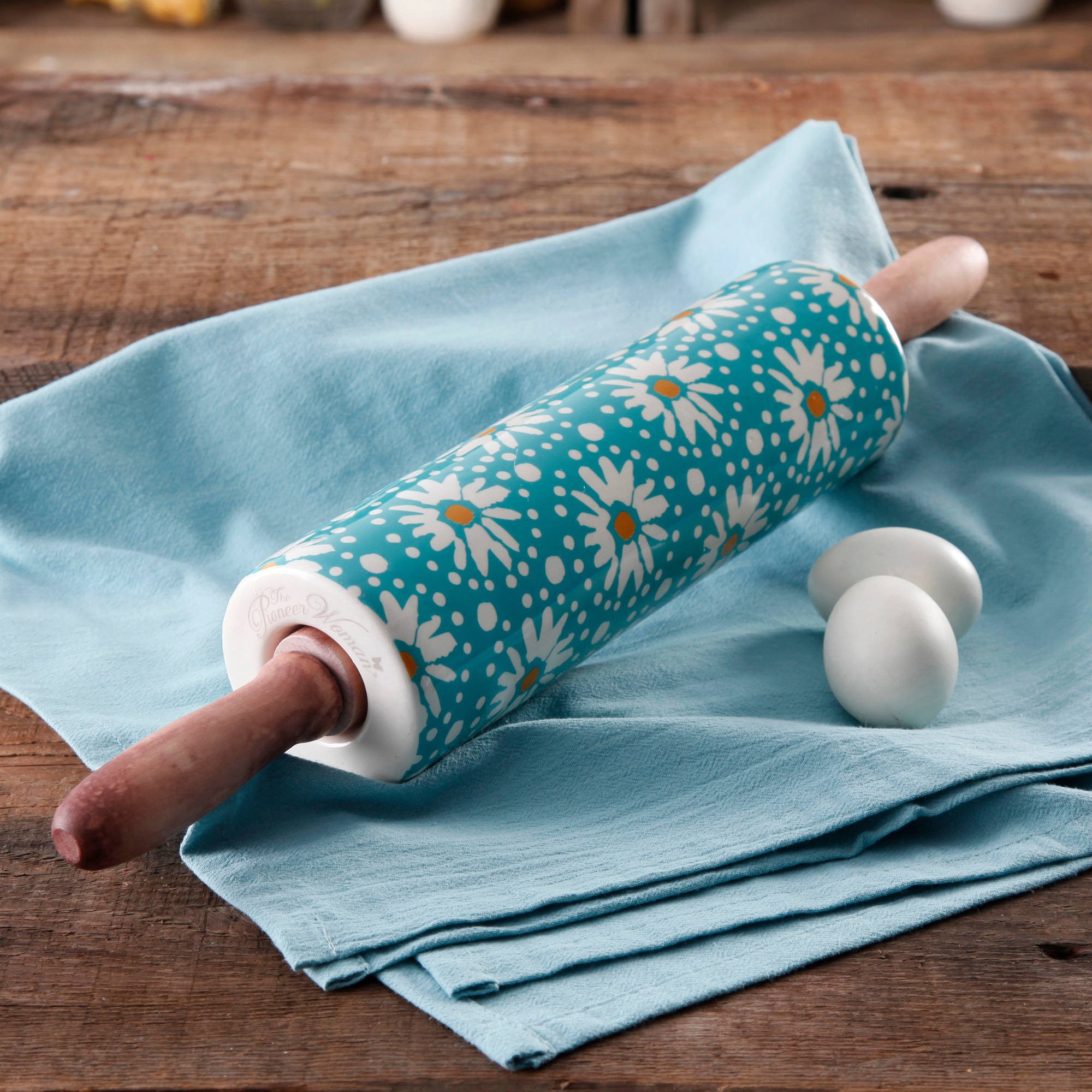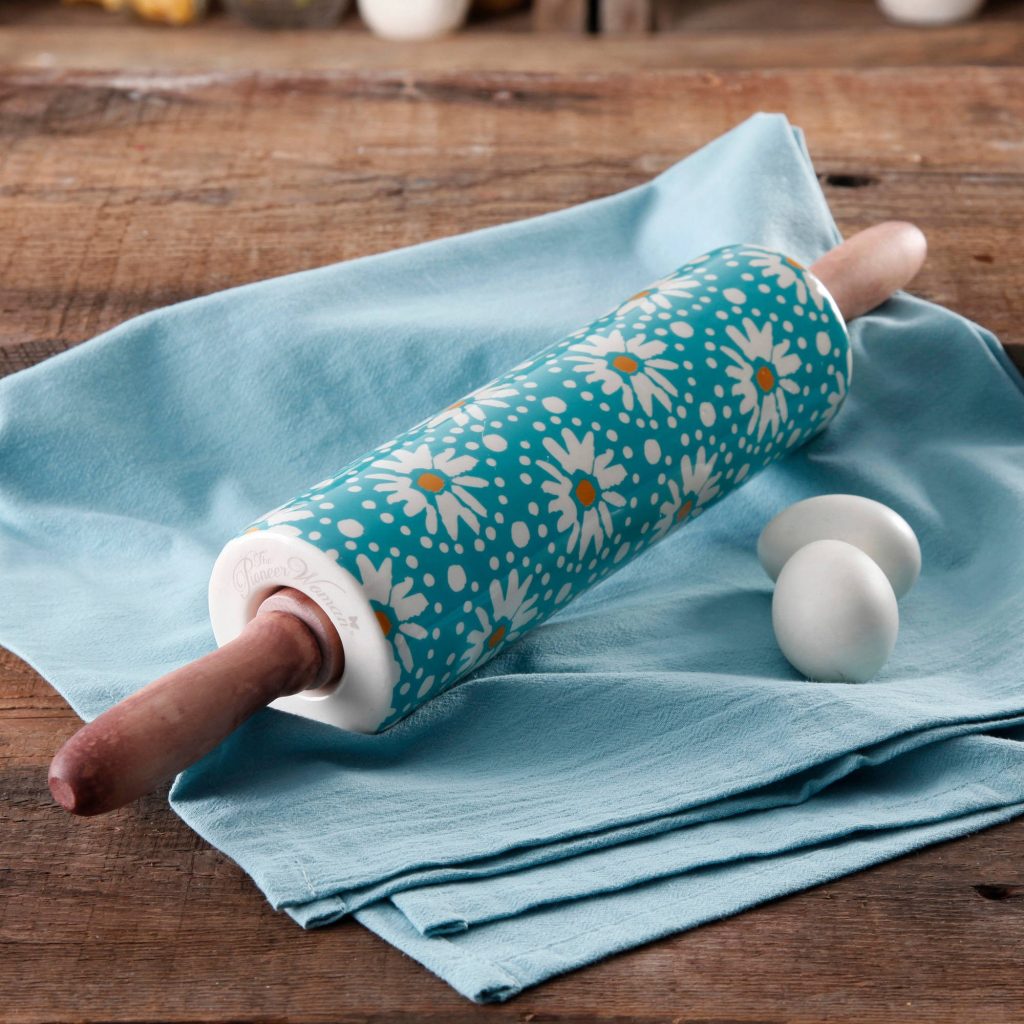 I am a sucker for a pretty colander! Give me something that looks great on my counter and draining my pasta and you have my money.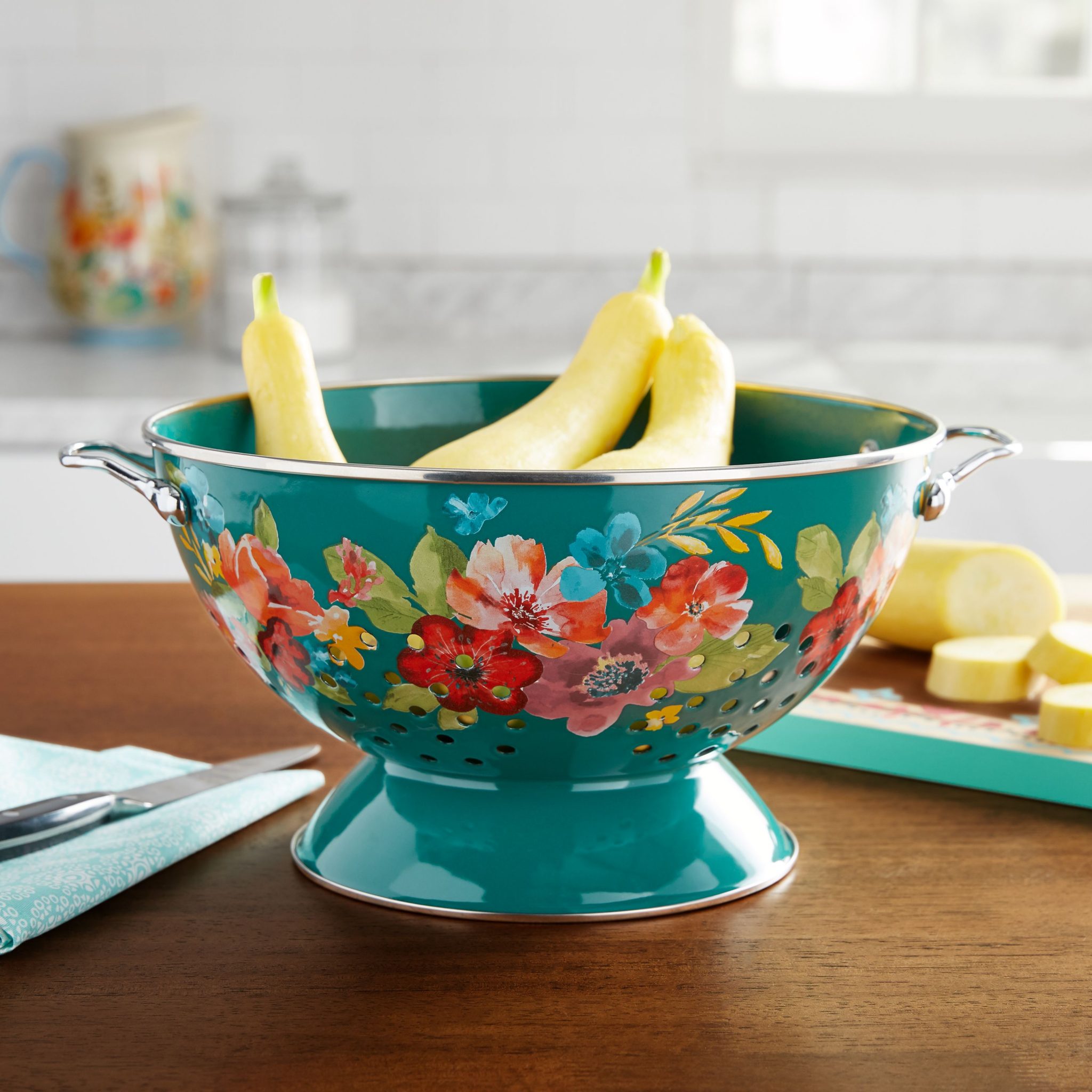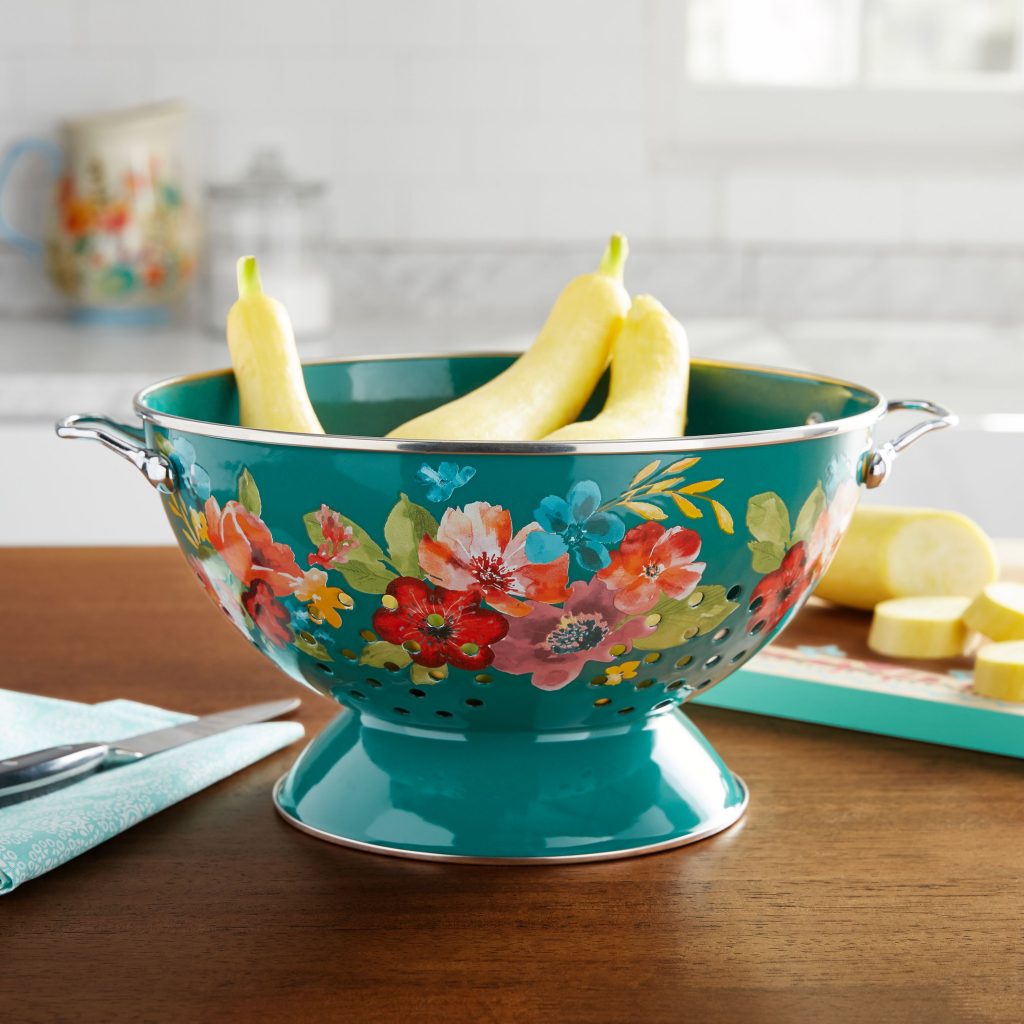 Set your table in style all the way down to your drinkware with these gorgeous glass goblets.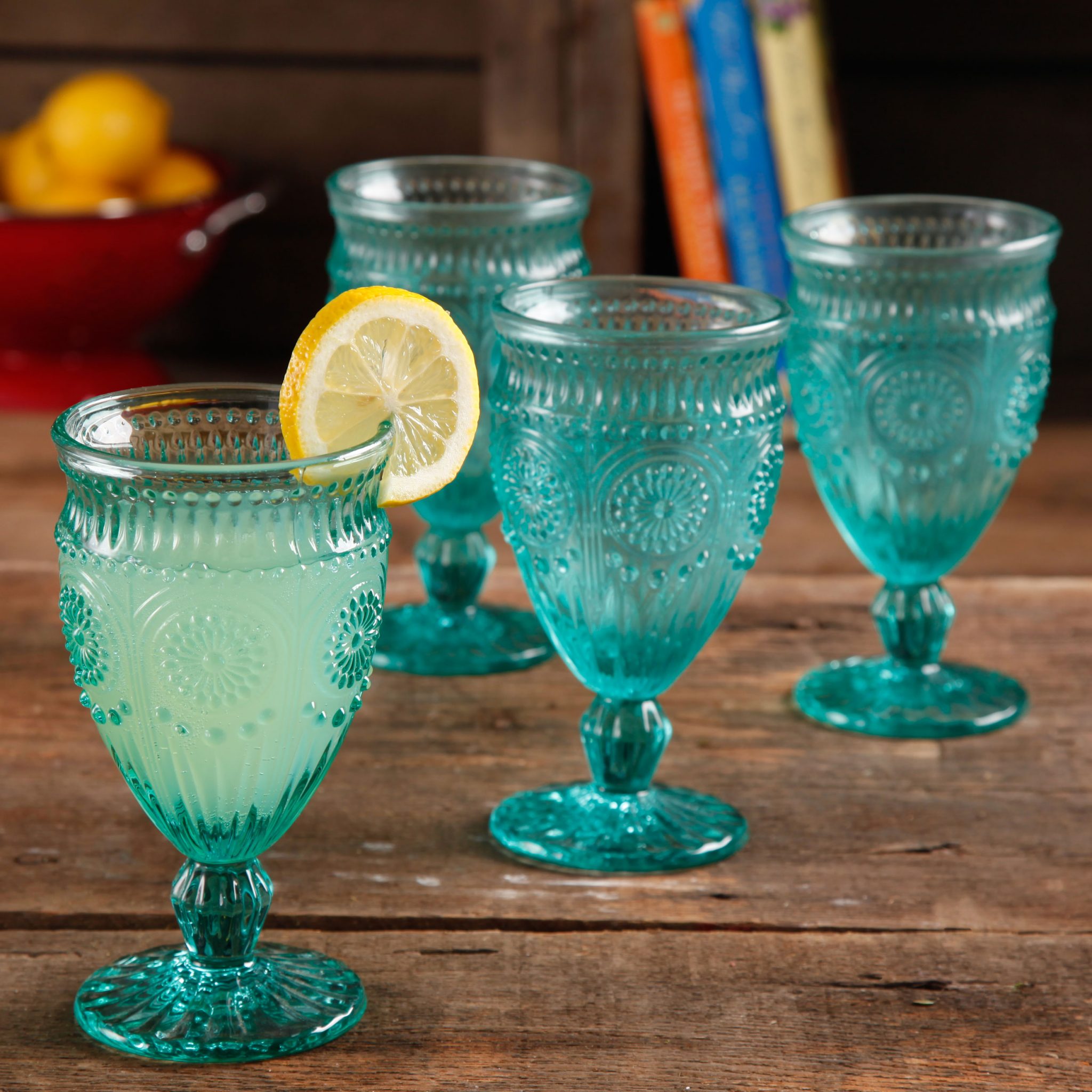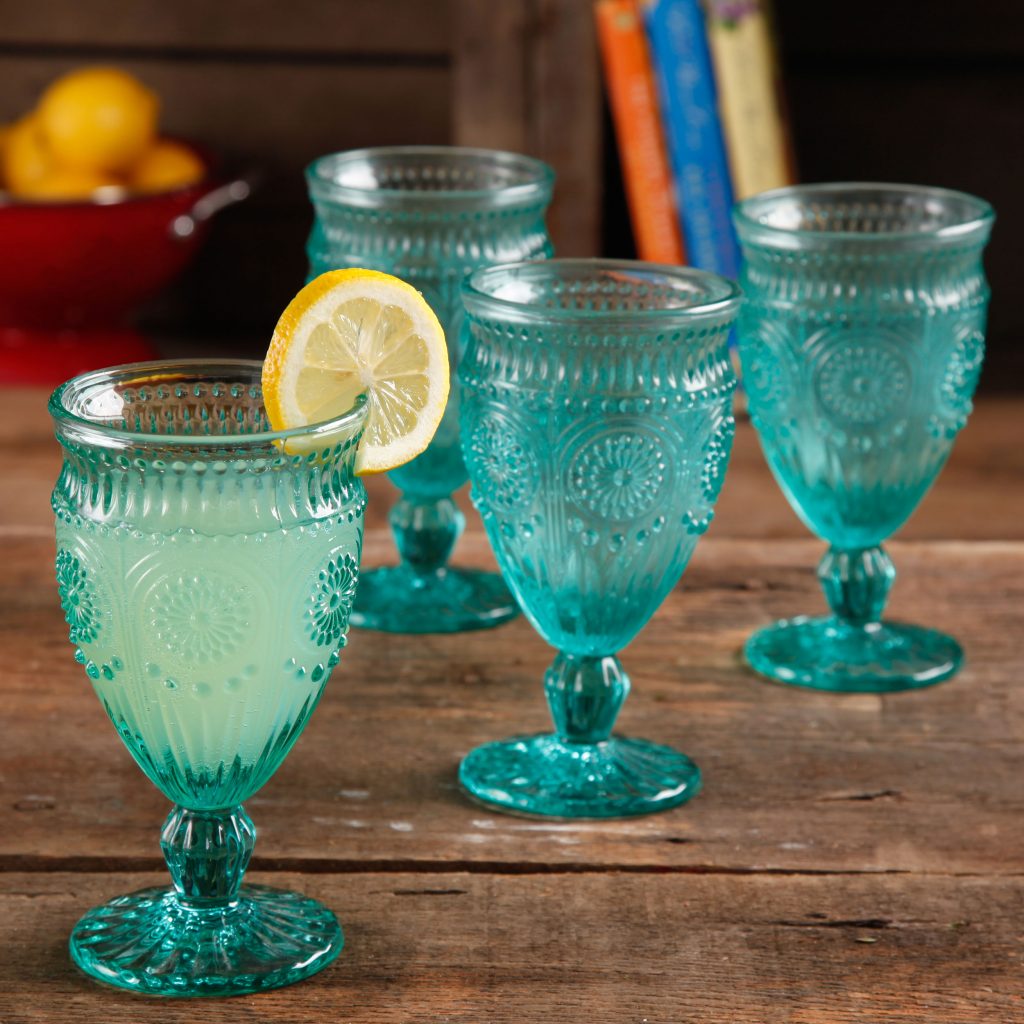 You might also want something to pour those drinks out of! I know you will love this floral pitcher with drinks or even flowers inside.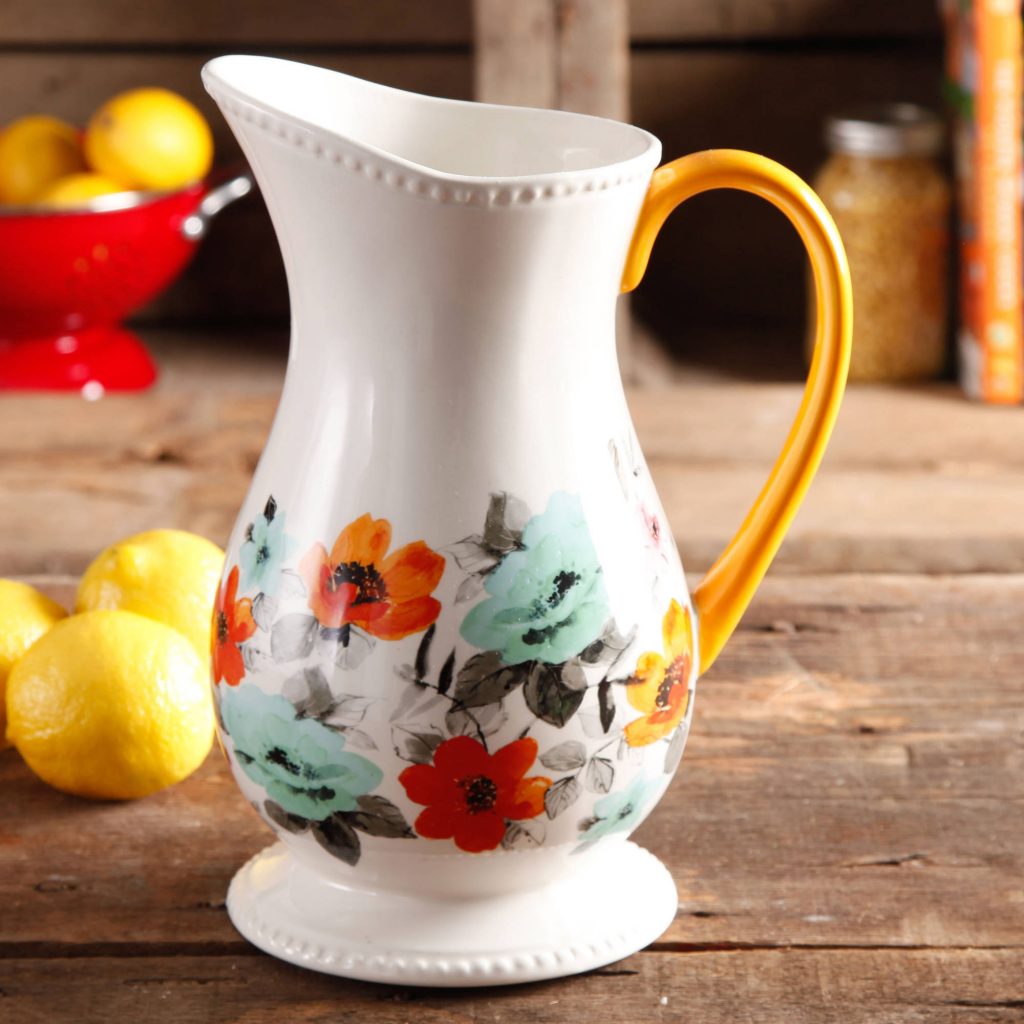 And finally, be sure to pick up this dinnerware set so all of your bowls and plates look as great as the rest of your kitchen decor.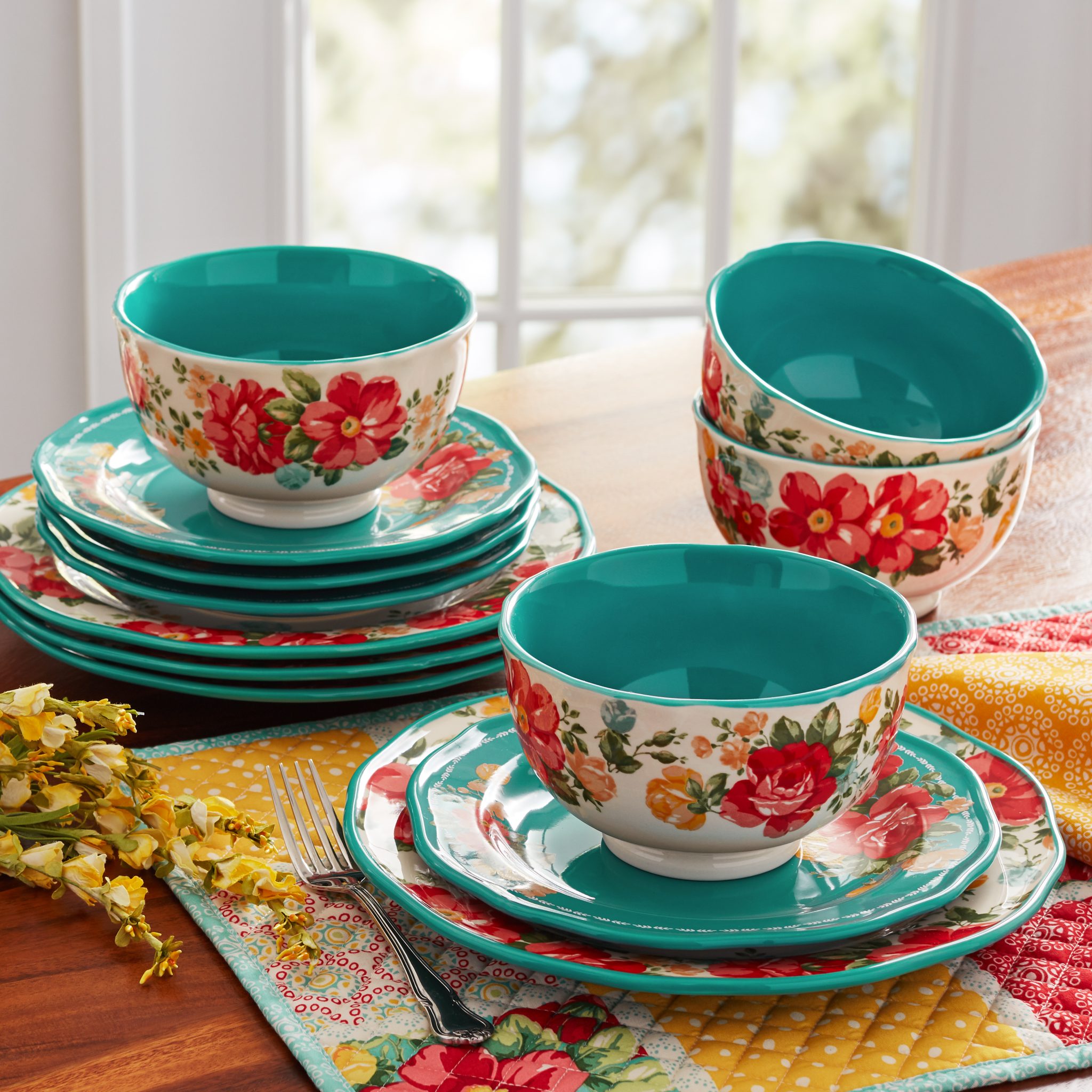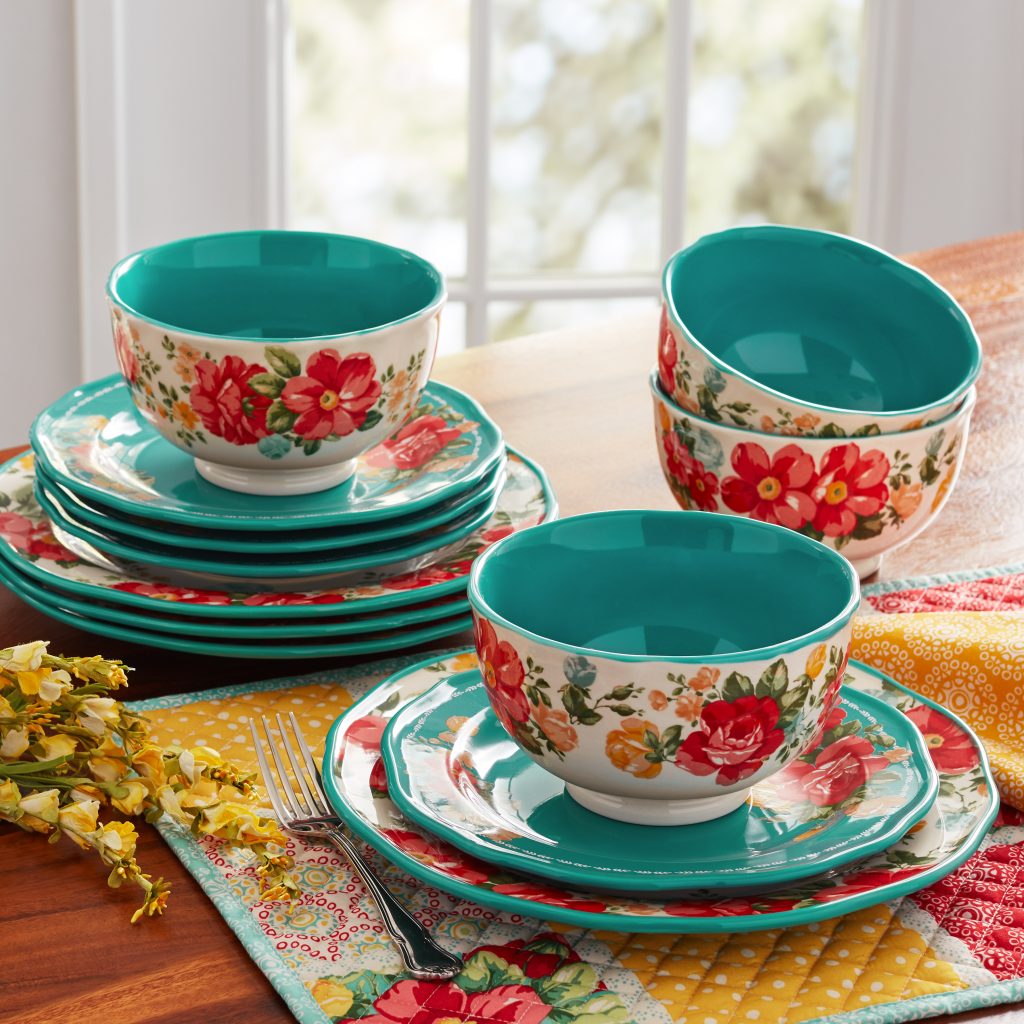 What have you purchased from the Pioneer Woman kitchen decor collection? I sure wish I would have gotten one of those jade cake plates! Those things seem to be like gold now! Oh well, I will adore what I did manage to get and add most of the above to my wish list. What about you? Do you think these Pioneer Woman kitchen essentials belong in your home?