Want to know how to print on fabric? Did you know that you can use your printer to print directly on fabric? What a perfect project for some cheap art! Printing on fabric is actually much easier than you think. You can actually use your home printer to make gorgeous art in just minutes. Plus it is very inexpensive! You can even make your own art for $1 with our step by step instructions below.
You might also want to try our idea for printing on sheet music for additional budget-friendly home decor options.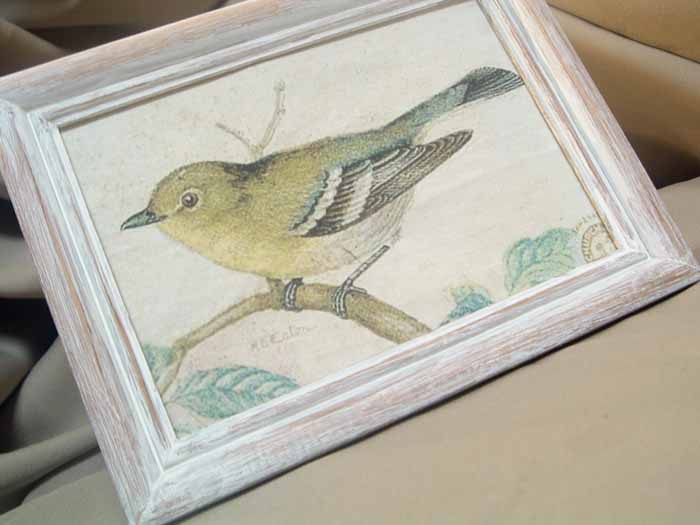 Supplies needed for printing on fabric:
Some links in this post are affiliate links.
Graphic (I used a graphic from the Graphics Fairy to print a bird image to white fabric.)
Heavy to medium weight cardstock
Fabric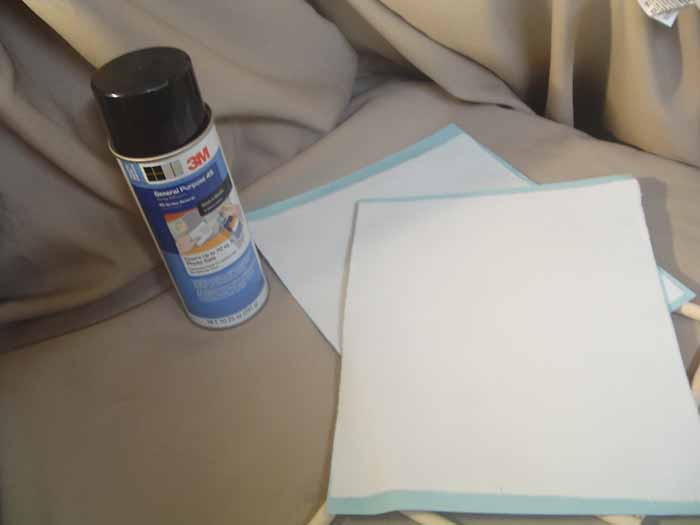 How to Print on Fabric
Spray some heavy to medium weight card stock with spray adhesive then add your fabric.
Print your image just like you are printing on paper.
Yes, that is it! The only secret to printing on fabric is to add the fabric to cardstock so it will print just like on regular paper. Allow your print to dry just a few minutes. Then pull the fabric off of the card stock after your ink has dried. Then you can add to a dollar store picture frame.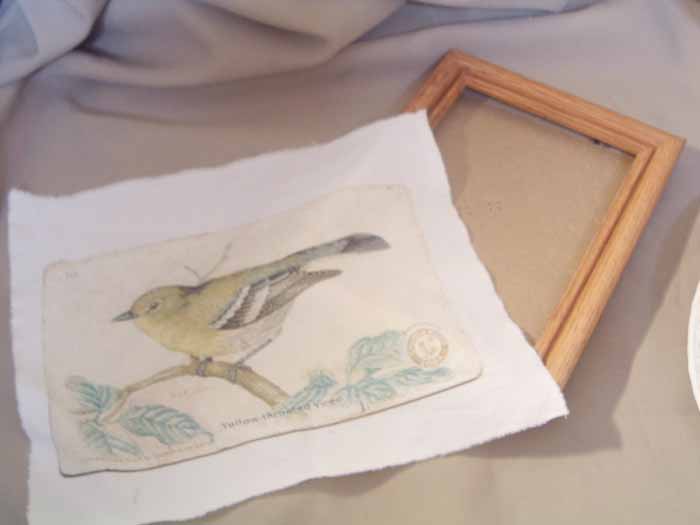 That picture frame was a little blah to me so I added a little whitewash and then sanded to get a rustic appearance. It looks so much better with my bird picture! So, now that you know how to print on fabric, what will you add to a frame?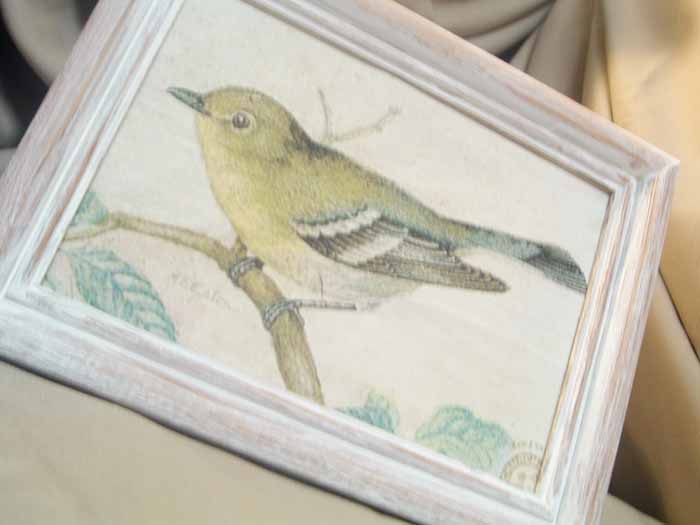 I left the glass off of my picture because it almost looks like a painted canvas. Gorgeous art for $1….that is my kind of project! Now that you know printing on fabric is so easy, what will you make? Grab your spray adhesive and get started on your own project. They make an expensive printable fabric that you can buy but with this trick, you can print on fabric with less cost. Plus you will love the results and how budget-friendly this project is to make!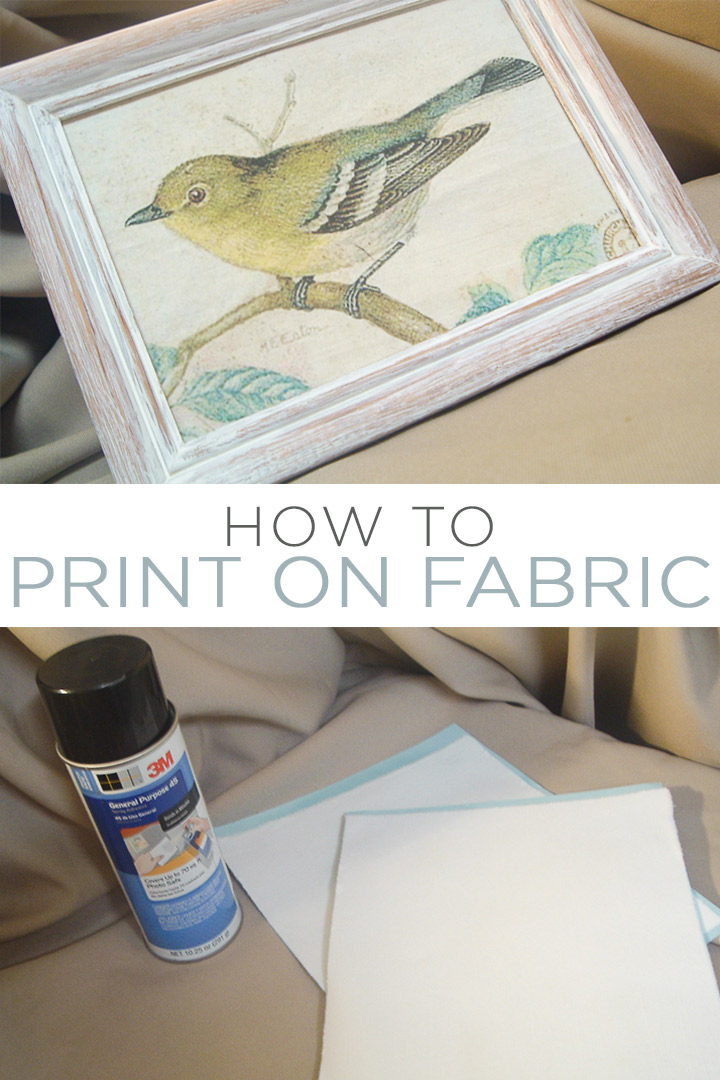 Love to print on fabric and want more ideas? Try these links as well!