I have needed a nightstand ever since I completed the big boy room. I had a rustic little table. We are really not sure if it is an old desk, part of a display case??? Anyway I thought I might want to redo it. So it has been sitting in my living room. The more I looked at it the more I loved the imperfections. Sometimes imperfections are perfection! So I wiped it down and took it upstairs!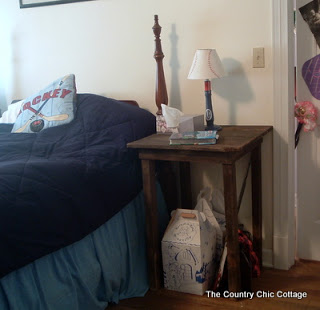 The height is just right for the large bed and little boy short arms! And you can't buy character like this in a store…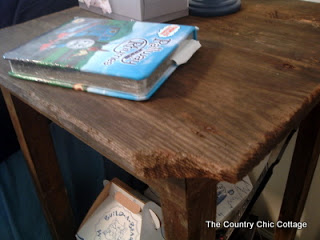 Imperfections add character, history, a story to the piece…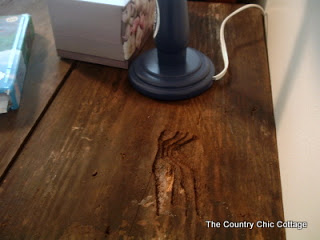 And big rusty nails make me swoon! 🙂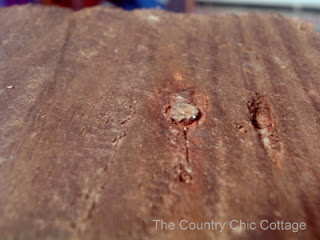 The gorgeous patina fits just right with the rest of the room and I believe I totally made the right decision!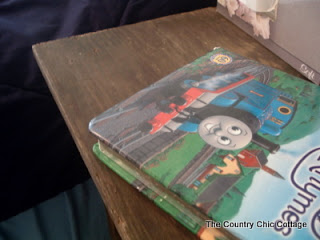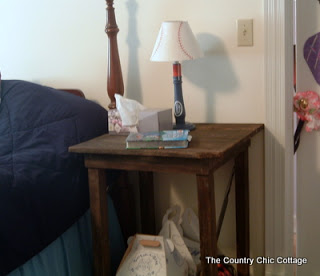 What rustic treasures have you rescued lately??
~Thanks for stopping by!~