I took a recipe and put my twist on it today thanks to being inspired by Miracle-Gro and their new Gro-ables. I am going to share with you my salmon cakes with dill and they are amazing. If you have not heard of Gro-ables, first be sure to read my first post about them and see 10 ideas for recipes using fresh herbs. (One of them I am going to put my spin on below.) Second, check out Gro-ables for more information on these great seed pods and how they work (they take all the guesswork out of gardening!).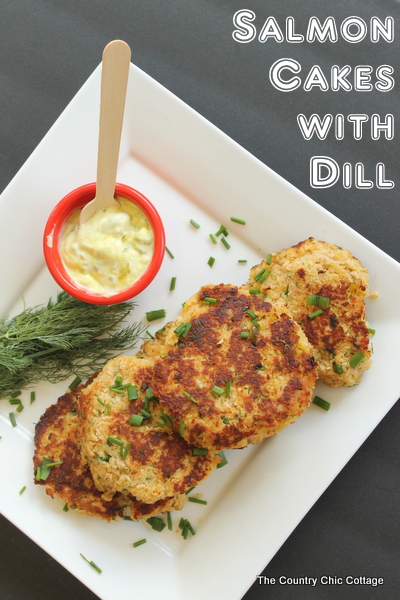 You will love the Gro-ables as they are guaranteed to grow and make it super simple to grow your own food. My herbs are not quite ready to harvest but I am anxiously awaiting the day these little seed pods grow nice and tall and are ready for harvest.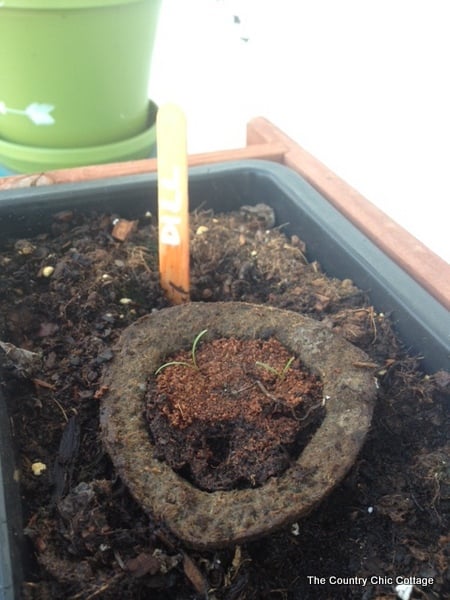 For now, I purchased some herbs so I could share this recipe with you. I couldn't resist. This is a twist on the Salmon Cakes recipe from Rachel Ray. So thank my favorite chef for the inspiration for this one.
Salmon Cakes with Dill
Salmon Cake Ingredients:
10 oz salmon (I used the pouch variety that is ready to use)
1 egg beaten
3 tbsp mayo
1 tbsp hot dog relish
1 tsp season salt
2 heaping tbsp chopped fresh chives
2 tbsp chopped fresh dill
1 tbsp hot sauce
1 cup panko breadcrumbs
2 tbsp olive oil
Dip Ingredients
Mix all ingredients for salmon cakes except for olive oil. Use your hands to mix well and form into 5 patties. Heat olive oil in a skillet over medium-high heat until heated. Place patties in heated skillet and cook until brown on both sides. Mix dip ingredients and serve with warm patties. Garnish with more fresh herbs if desired.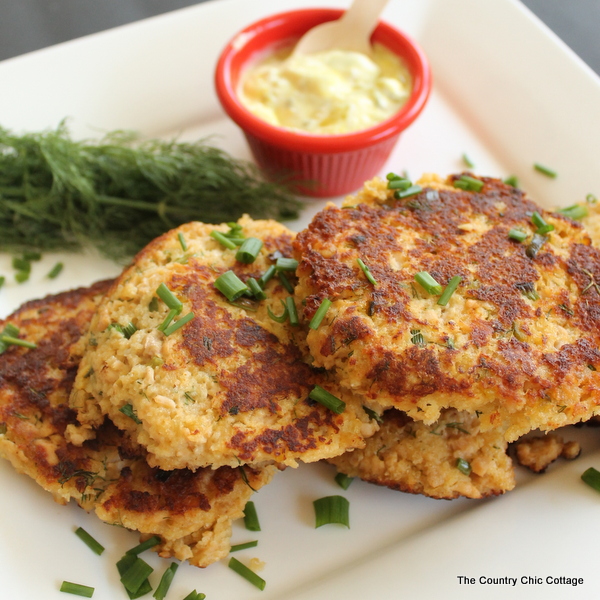 These salmon cakes with dill were a hit in my home and I know they will be in yours. Interested in trying out the Gro-ables from Miracle-Gro for yourself? Then watch the video below on how to use Gro-ables to grow your own fresh vegetables and herbs easily.