This scavenger hunt bag is perfect for kids at any time of the year! It also makes a great scouting activity for girls or boys. This week is Craft Lightning scout crafts edition and we are sharing 15-minute crafts that are great for scout groups. You can see more ideas at the bottom of this post or catch up with the post from day 1. Now get your free printable scavenger hunt page and see how to add it to a bag to collect the goodies!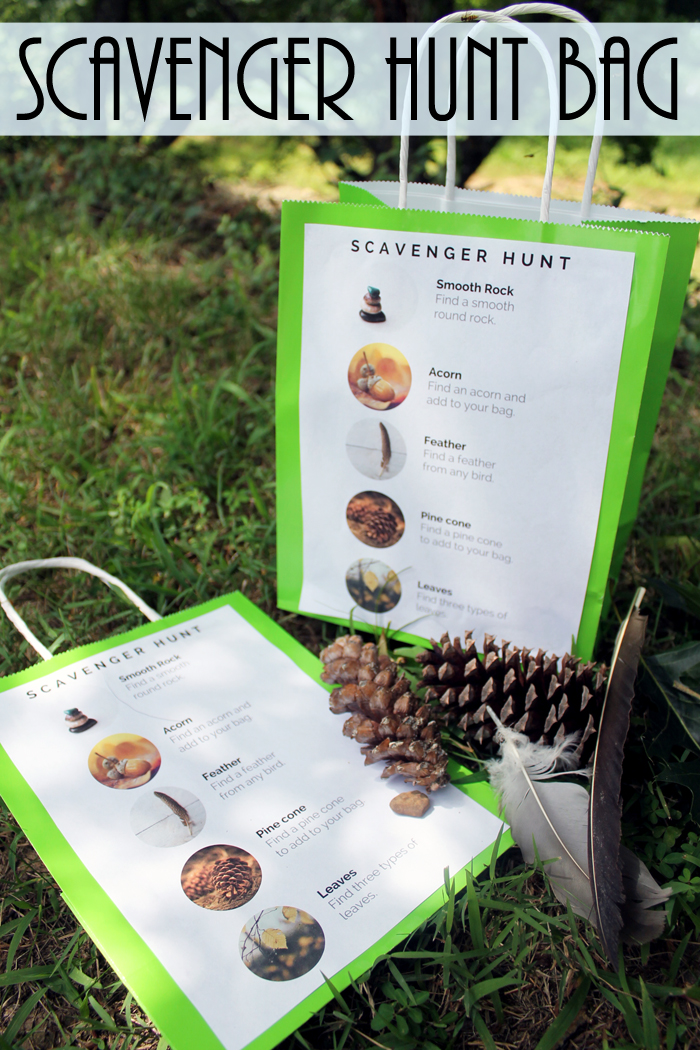 Scavenger hunts are so much fun! Whether you are cooped up during the summer or just looking for an excuse to get your kids outdoors, this is an excellent activity to get the kids outside!
Printable Scavenger Hunt List
This activity could be done with a group of neighborhood kids, a scout troop, family, or classroom. All you need are a few items and space to explore.
What is a nature scavenger hunt?
Well, it's a scavenger hunt – nature style! It's a lot of fun for kids, because they get to find and select the exact items they want to add to their bags. If you are a teacher, you could tie this into a current science lesson.
Supplies for a nature scavenger hunt:
It's a simple activity that only costs a few dollars. In fact, you could probably do this for a whole classroom for under $15 dollars.
Plain gift bags. (Pick these up at the dollar store!)
Free printable nature scavenger hunt page (download this below)
Glue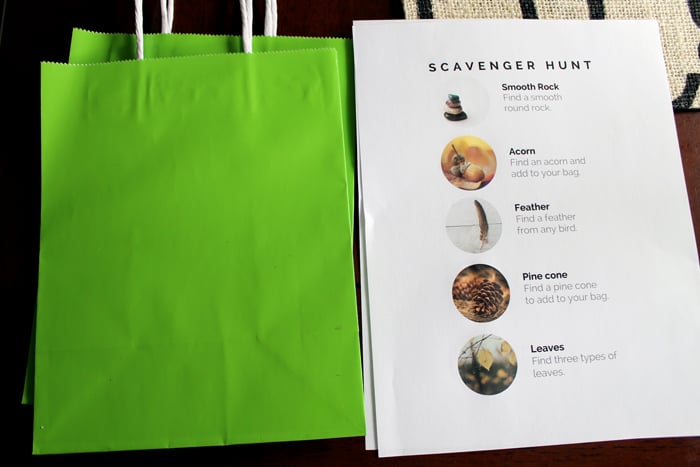 To get the list, sign up for our newsletter below. The list will then be sent to your email where you can print it to make your bag. Please note that this printable is for personal use only. You can email me if you have issues with getting your download.
How to Plan a Nature Scavenger Hunt
Print the scavenger hunt page onto plain paper then trim around with scissors to fit your bag. Then use a glue stick to attach the paper to the front of the bag. The actual making of the bag can also be a scout craft leading up to your nature scavenger hunt!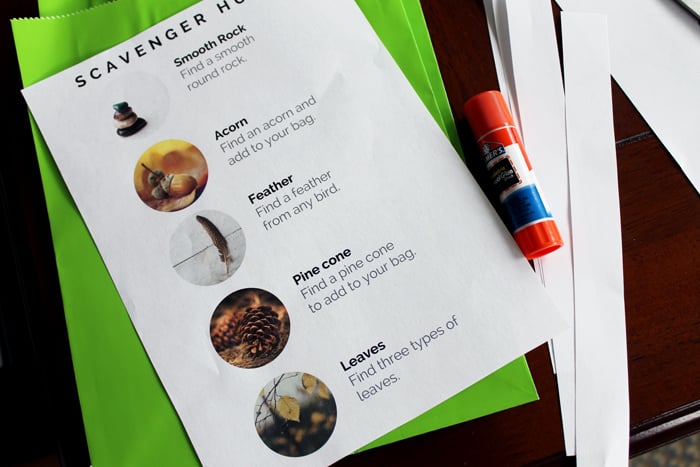 Allow to dry and your scavenger hunt bag is ready for some fun! Use the bag to collect the goodies along the way. Come back with a bag full of nature's treasures!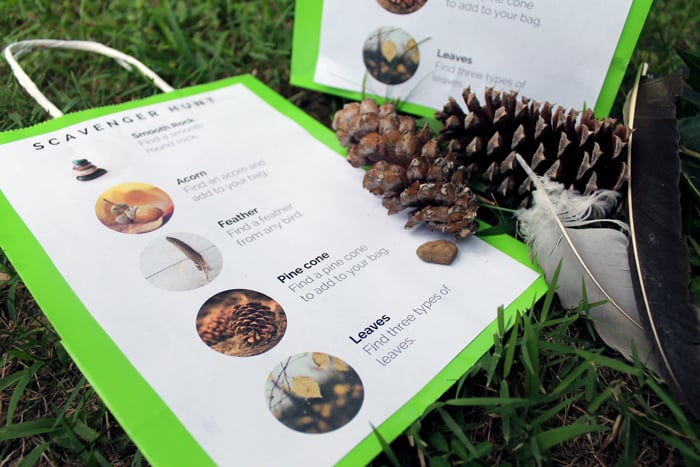 Looking for something more complicated? Print your own list and attach it to a bag as shown. You will have your own custom scavenger hunt bag in minutes. This is a great craft project plus an activity for a scout group of any age!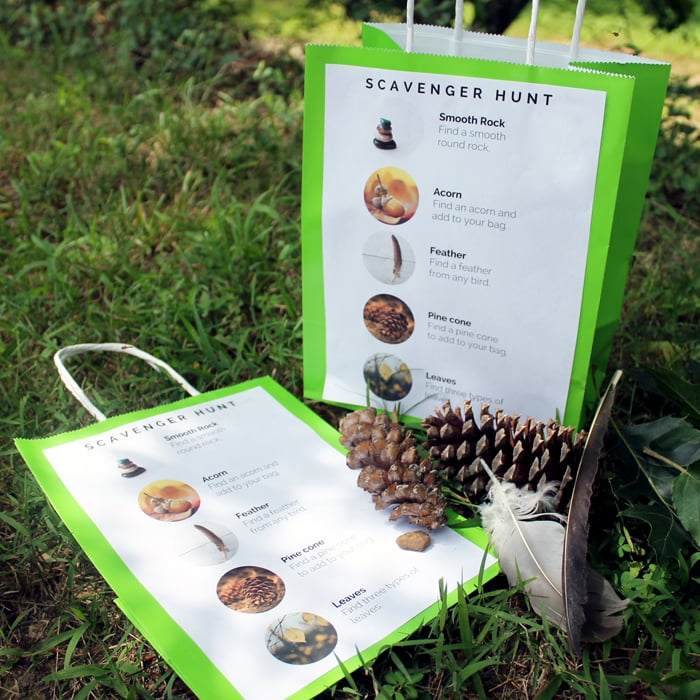 Need more quick and easy scout craft ideas? Check out today's crafts below from our blog partners!
First up is Design Dazzle with a fun game that just requires washable paint and frisbees!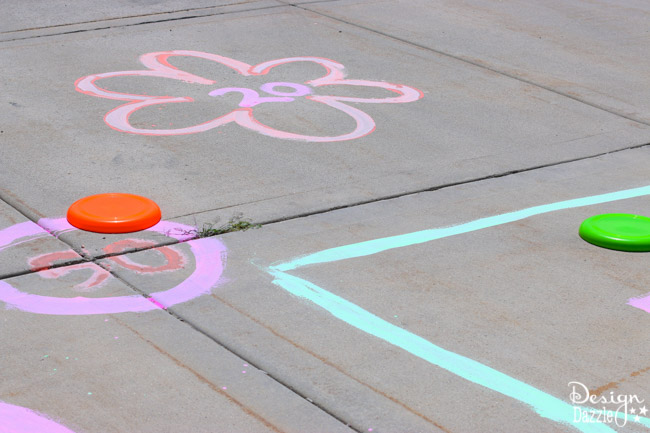 Grab some paper plates for a fun craft idea from Brooklyn Berry Designs.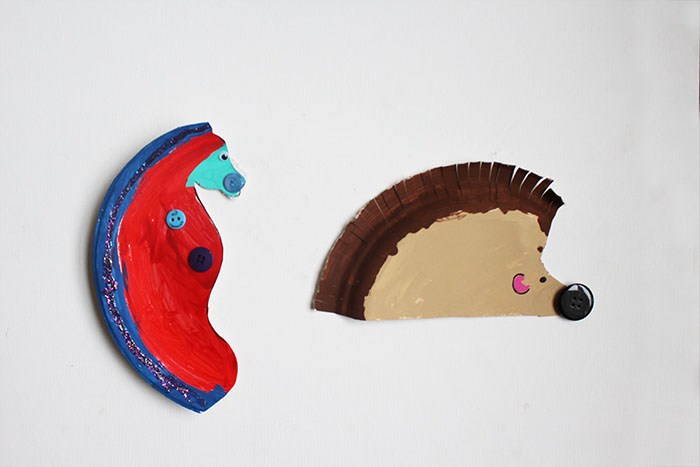 If your scouts need a place to sit, try making these sit upons from 365 Days of Crafts.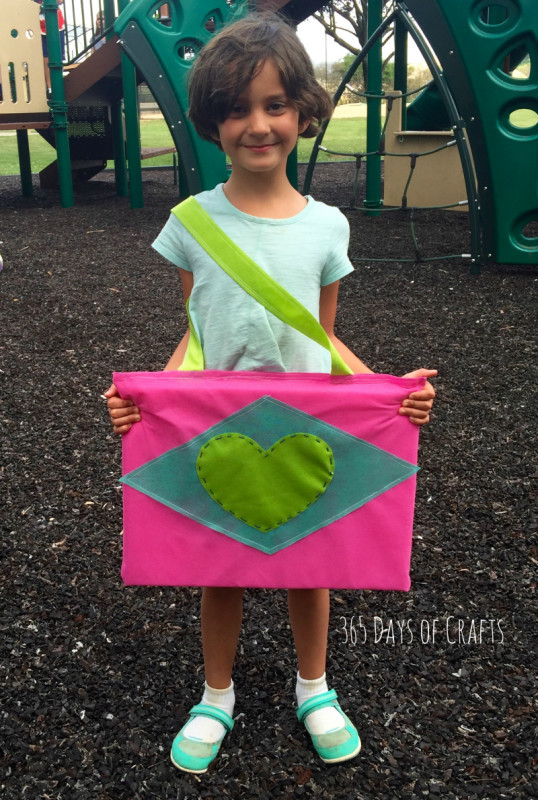 Painting rocks can be a fun and inexpensive activity plus they can beautify the community! Let My Craftily Ever After show you how!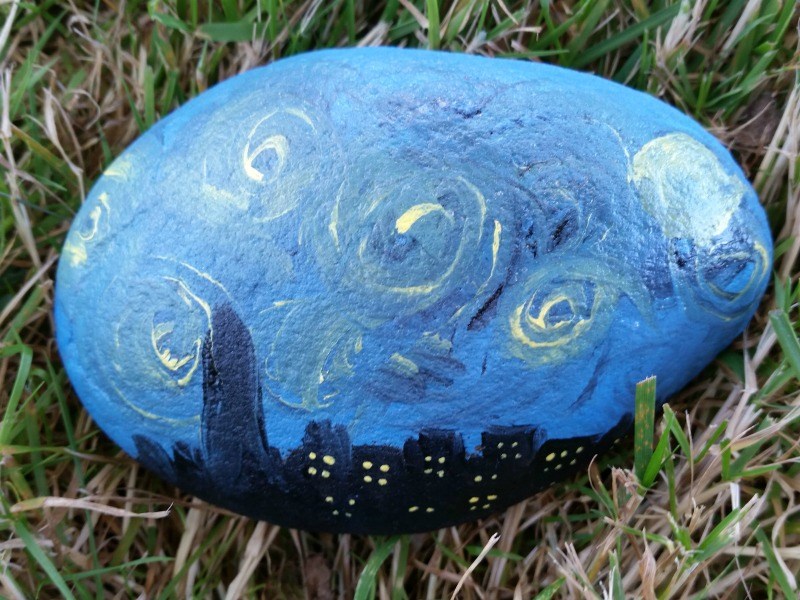 My long time co-host for this series is 30 Minute Crafts and she has a fun mini first aid kit project today.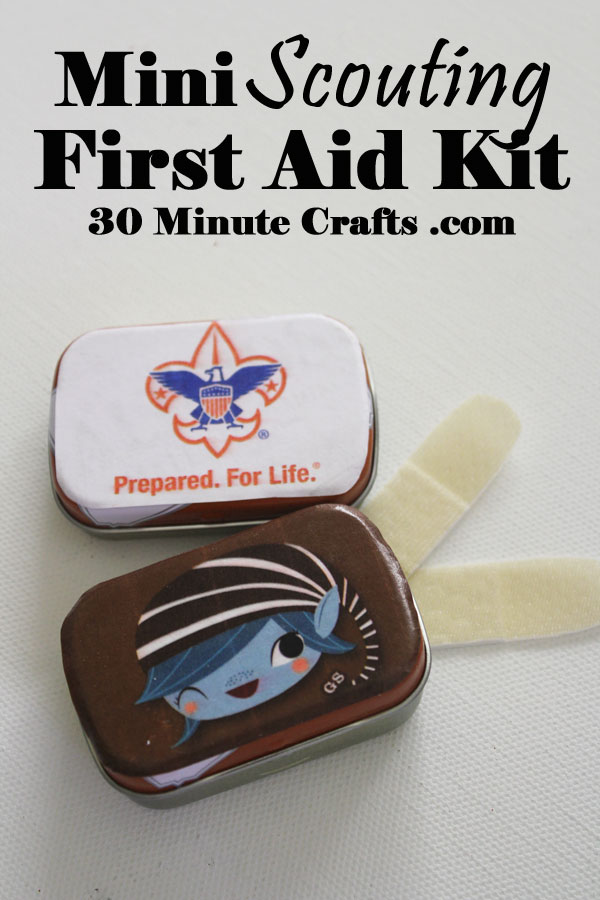 Our guest co-host this round is Me and My Inklings and her stamped jewelry for girl scouts is just adorable!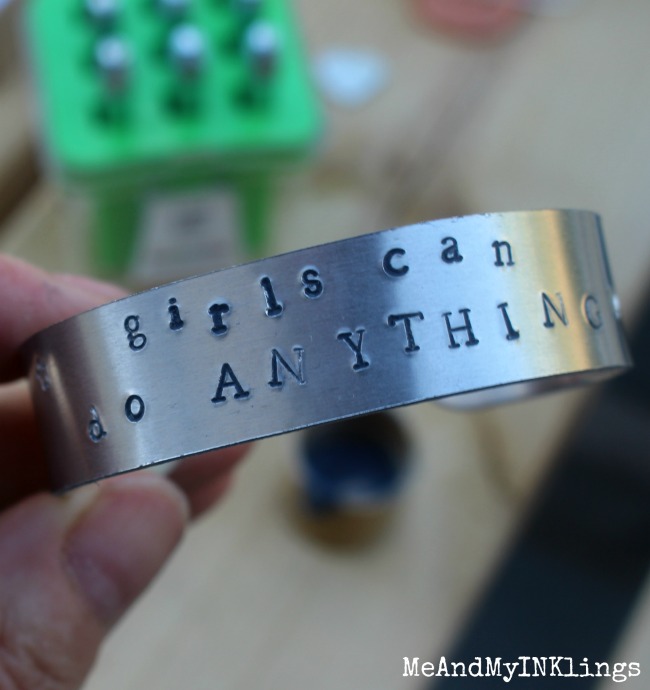 Add these quick scout crafts to your list today! You can print the printable for the scavenger hunt bag or click over to any of the other ideas. Your troop will love it!