Looking for screened-in porch ideas? Well, we have some great ones for you to add to your outdoor decor this year! Whether you are just replacing the cushions on your porch or you are redoing the entire thing for spring, Old Time Pottery is the place to shop. You can get everything you need to spruce up your outdoors for spring. Then you can enjoy your new space all summer long with family and friends. This post is sponsored by Old Time Pottery, however, all projects and opinions on my own.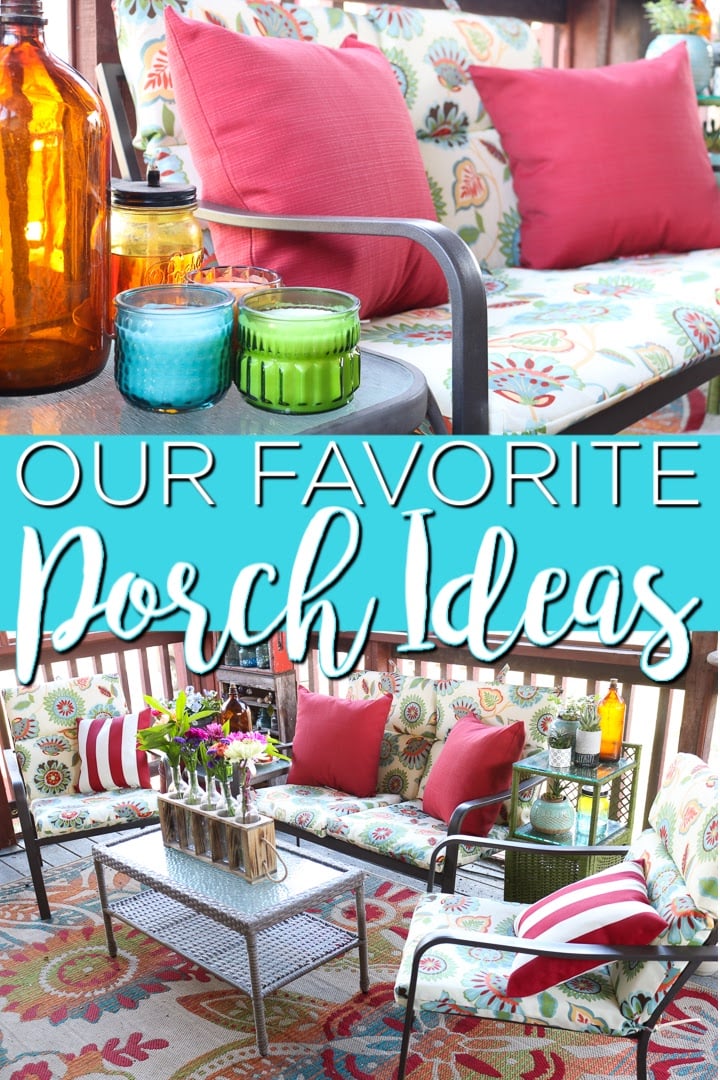 You will need to start with a shopping trip to your local Old Time Pottery. You can find a few of our ideas below but let your imagination run wild once you see the wide selection of outdoor decor in the store.
Shopping list for Old Time Pottery:
Cushions for outdoor furniture
Planters
Lanterns
Bottles
Jars
Signs
Outdoor furniture
Candles
Flowers
Outdoor pillows
Outdoor rugs
Screened-in Porch Ideas:
Start by picking cushions and pillows that match your outdoor decor. If you're not buying a new rug at Old Time Pottery then you'll want to take a picture of the existing rug and match your decor to it while shopping. If you are buying a new rug, pick it out first since you want all of your colors to match it.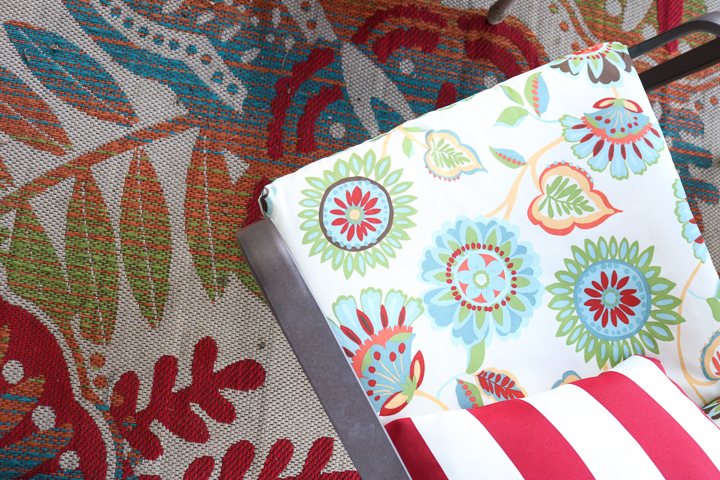 Once you have your rug, pick your cushions and pillows next. There are so many cushion options at Old Time Pottery so you will have no problem matching any color scheme you decide on.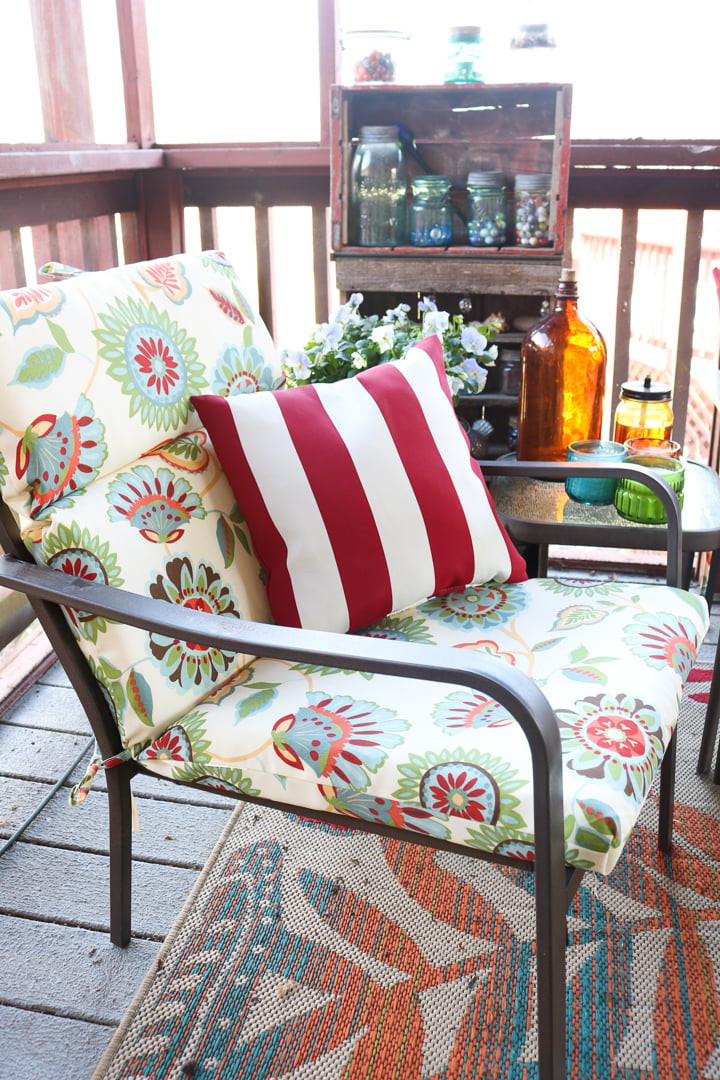 You can also find outdoor furniture at Old Time Pottery if you don't have any yet. From wicker to metal, there is something for every style and budget in the store.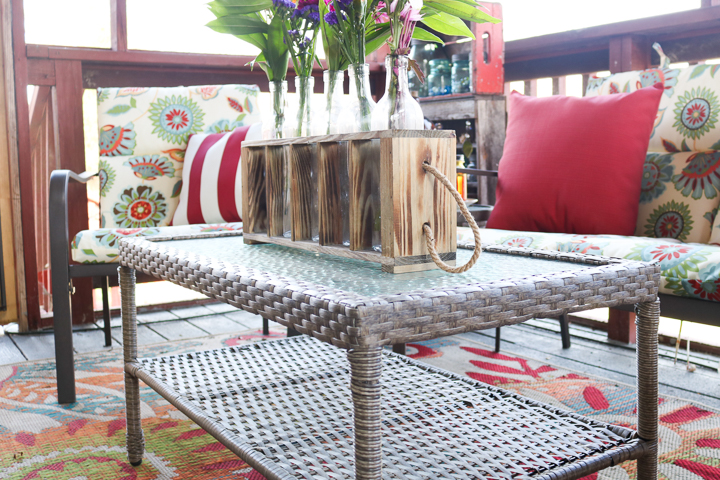 Then pick up a variety of decor items that match the cushions. These include candles, bottles, jars, planters, and so much more. You can find it all at Old Time Pottery.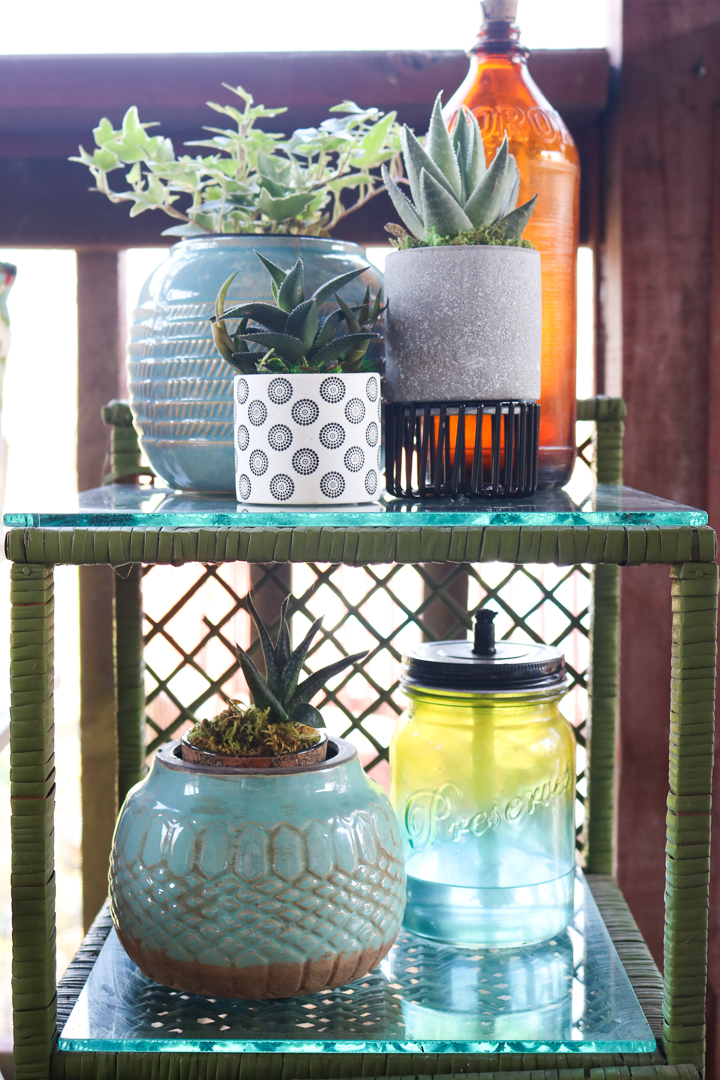 You might even need to get two carts as I did! When there are so many great things, you might just need to buy them all. Want to see more of my shopping trip? You can follow along with it here!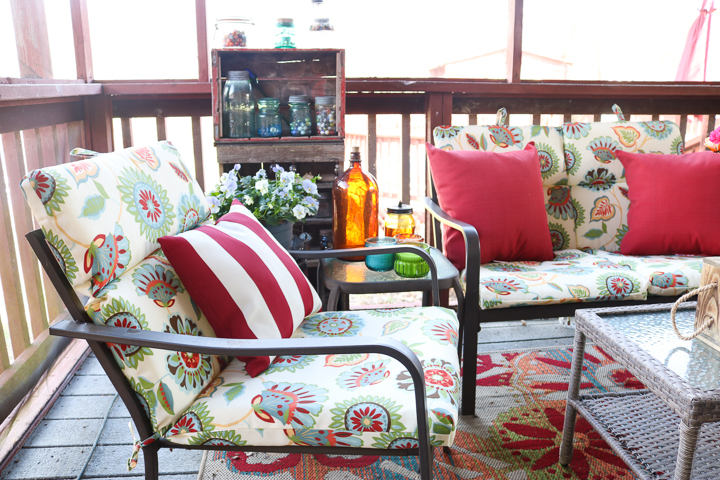 Once you get your haul home, you will want to layer these elements on your screened-in porch to create an entirely new space that is all your own.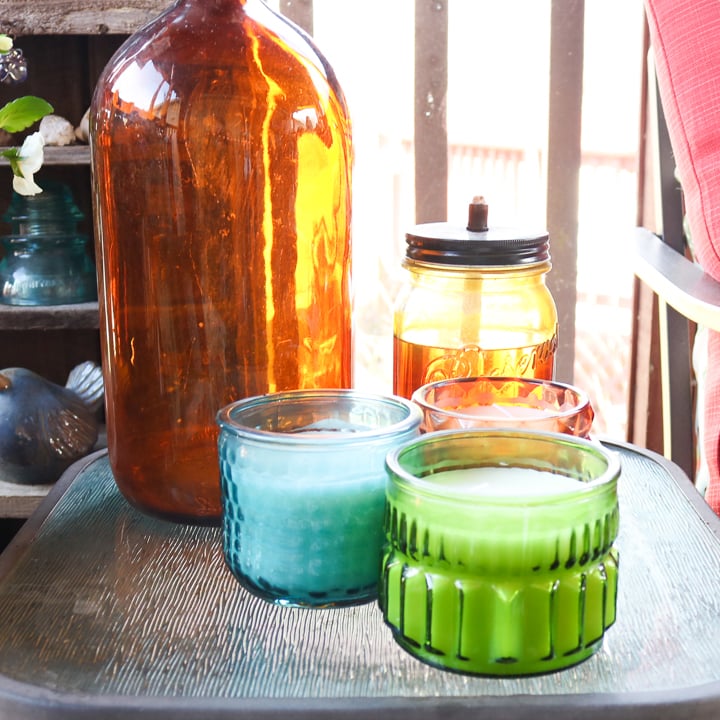 Here we added a bottle centerpiece to a table from Old Time Pottery. Adding fresh flowers to your decor is a great trick for adding color both indoors and out.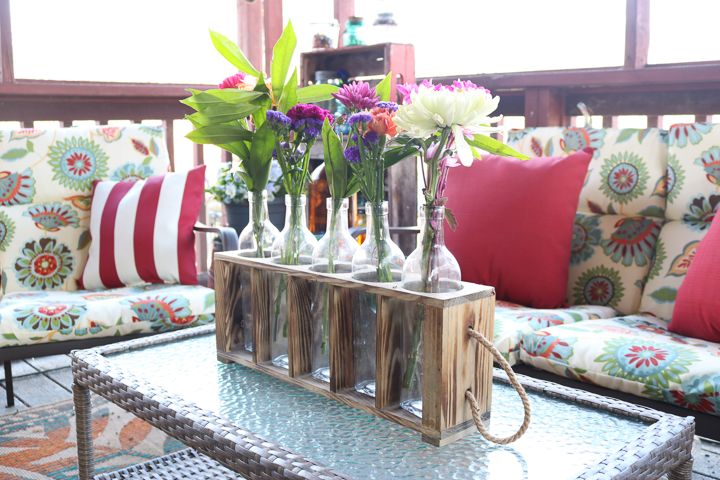 Layering elements of different sizes is also a great trick that makes your space look complete. Try mixing vintage bottles with new planters from Old Time Pottery.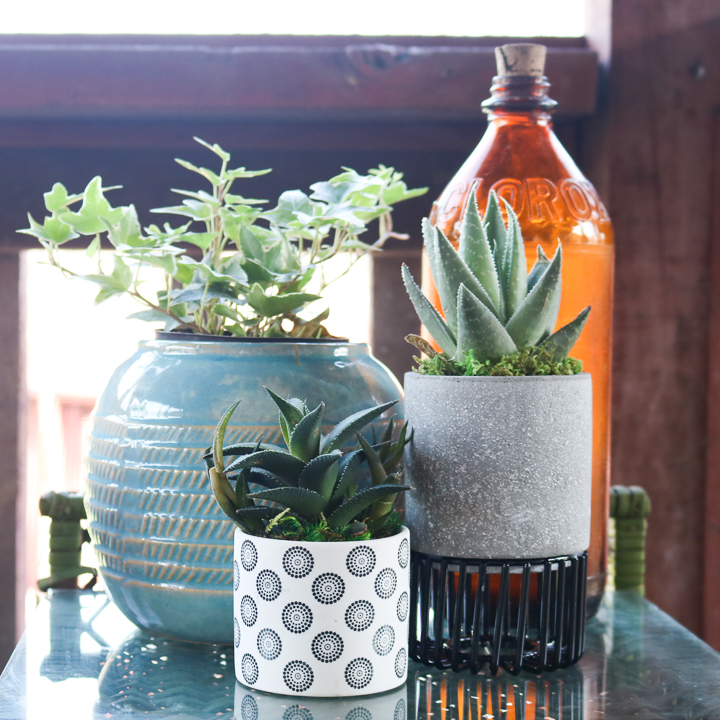 Make your space look inviting and comfortable with the addition of comfortable cushions and large outdoor throw pillows. These screened-in porch ideas will have everyone ready to come on in and relax.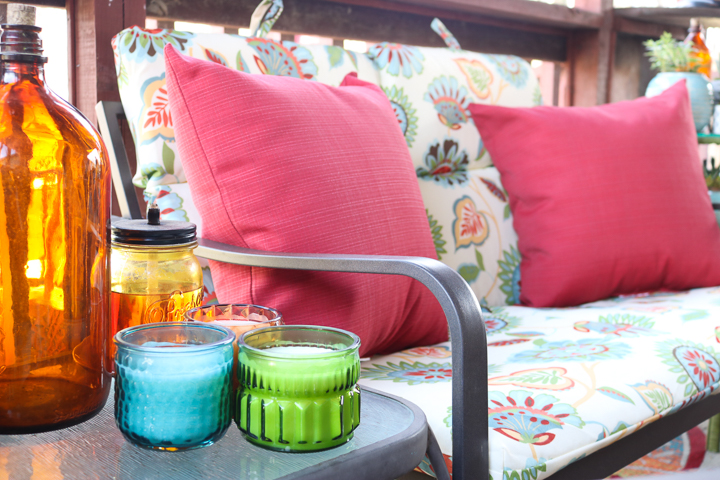 I also love to add candles. They provide ambiance at night and gorgeous decor during the day. With the selection at Old Time Pottery, you are sure to find some to match your outdoor decor.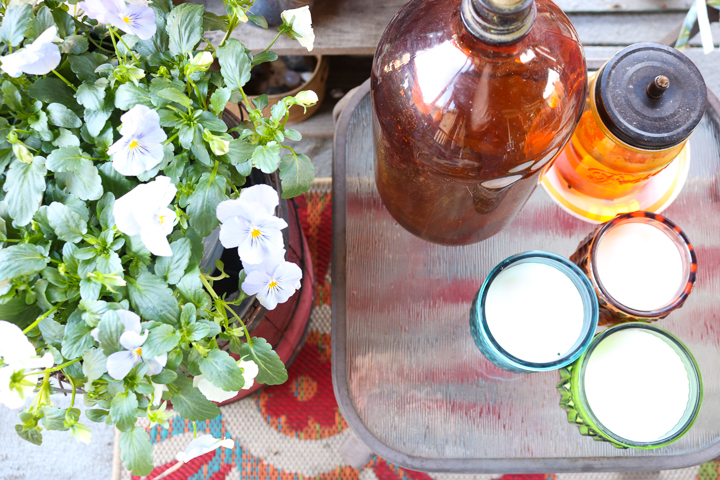 Speaking of selection, I did want to show you a glimpse of another area with a completely different outdoor cushion. These are just two options of many but you can get a feel for the different styles that you can choose from.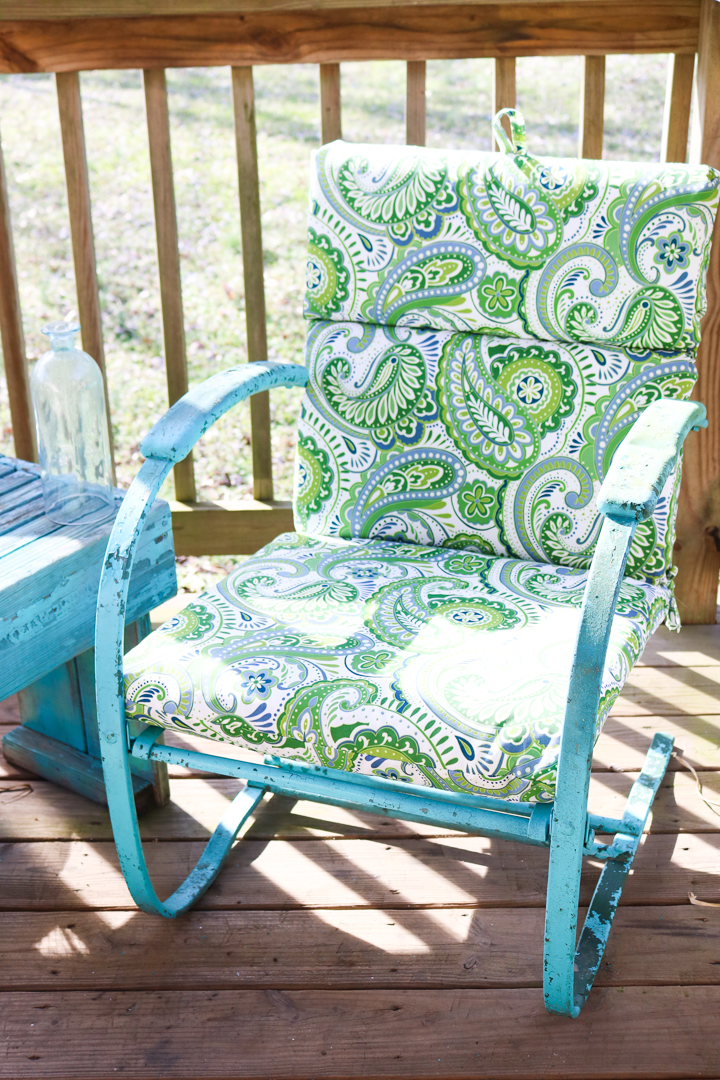 So, if you are looking to spruce up your outdoor space for spring, you will want to plan a trip to Old Time Pottery.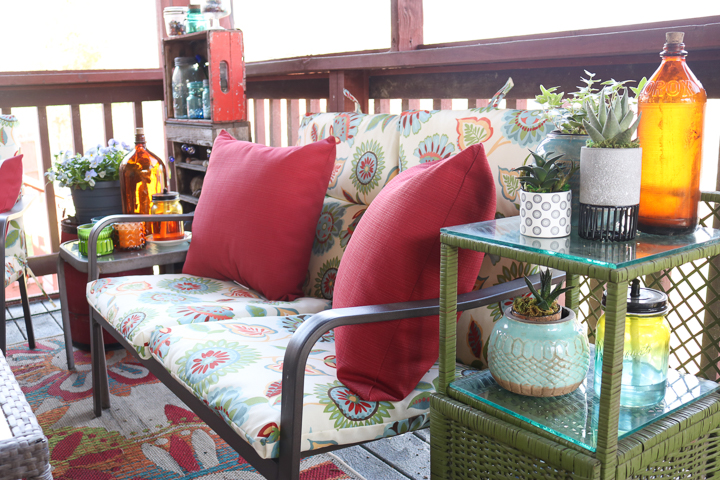 You can find these screened-in porch ideas there as well as so much more.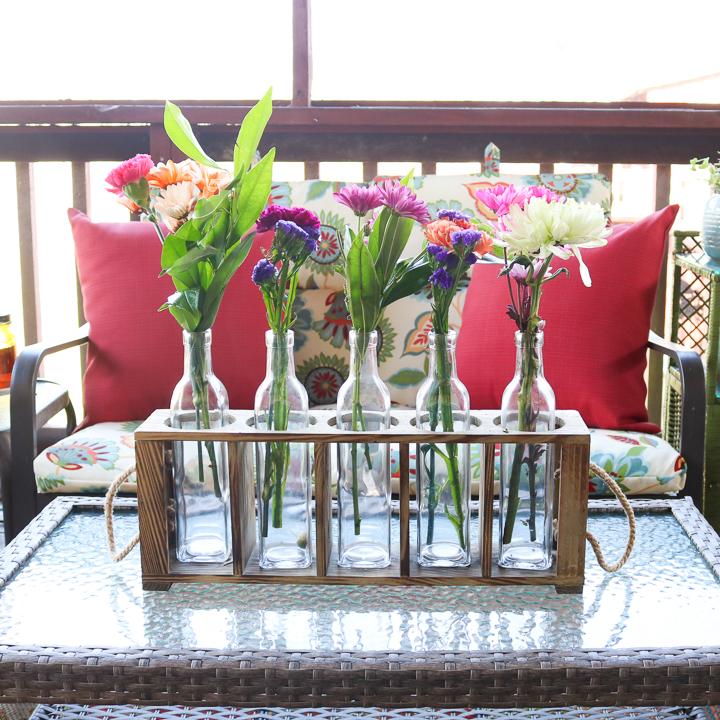 Trust me, you can find everything you need to fix up your outdoor area at your local store!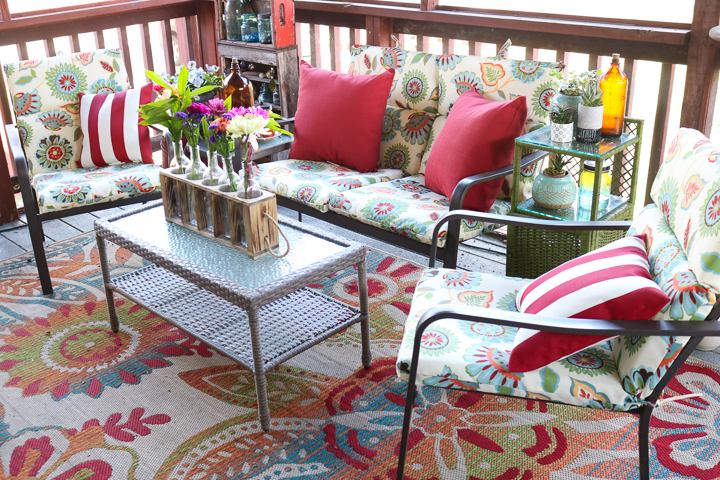 What are you waiting for? Plan a shopping trip to your local Old Time Pottery this weekend!