Yep I have been bitten by the Christmas decorating bug! I came up with this little Christmas tree this weekend….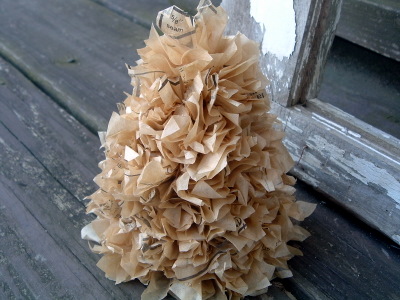 Lovin' it!! I knew I wanted to use vintage sewing patterns…that is my new fave crafting medium!! And I am the type of person that decides on a whim to make a Christmas tree…so…I carved a cone like shape out of some styrofoam that was in the attic. I HATE going to the craft store y'all…and this makes me feel more green. 🙂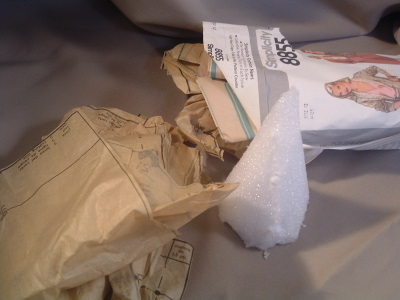 So y'all don't laugh at my little lopsided carving…it worked in the end that is all that counts! 🙂 Cut your sewing pattern into approx 2 inch by 2 inch squares. This DOES NOT have to be perfect.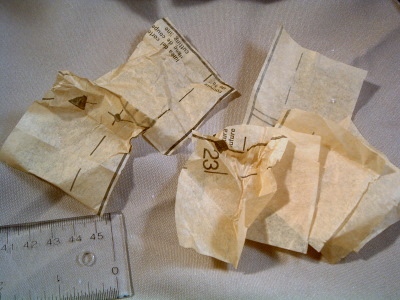 Take a pen with the tip retracted and wrap a piece of your pattern around the end.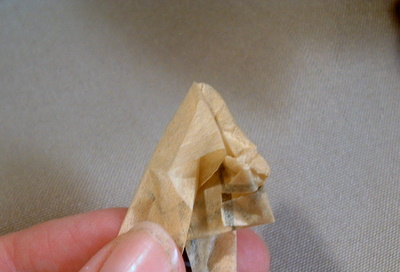 Put some hot glue on the end and STUFF it into your cone shape.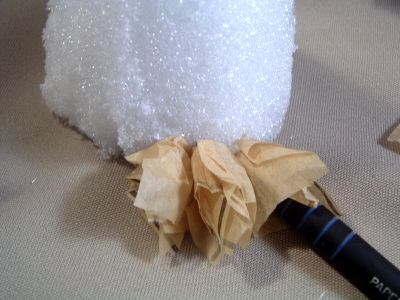 Repeat, repeat, repeat. Repeat many, many times. The tighter you get them the fuller your tree will appear in the end.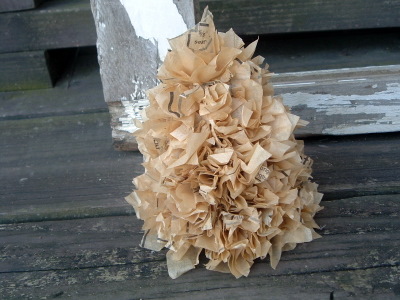 Why did I use sewing patterns? The details….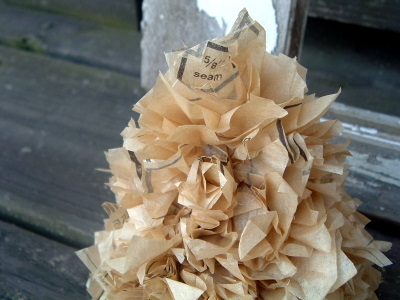 The creamy tan gorgeousness that I just cannot find elsewhere…..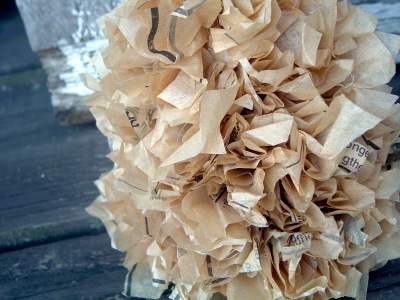 Gorgeous, free, christmasy, what else could a girl want??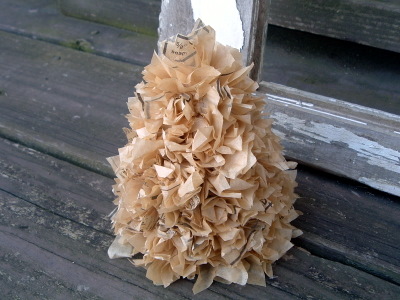 So what do y'all think? Do you love vintage sewing patterns??
Love this post? Be sure to subscribe to THE COUNTRY CHIC COTTAGE so you don't miss a thing!
Visit our Christmas projects gallery for even more Christmas inspiration.