This shapes busy book page tutorial will show you how to make your own page. I will be continuing with busy book pages all week plus part of next week. At the end we will have a complete busy book that makes a great gift for babies and toddlers. This is also a part of Craft Lightning where we will have 15 minute crafts all week. At the bottom of this post, you will find even more busy activities for kids that all can be made in 15 minutes or less!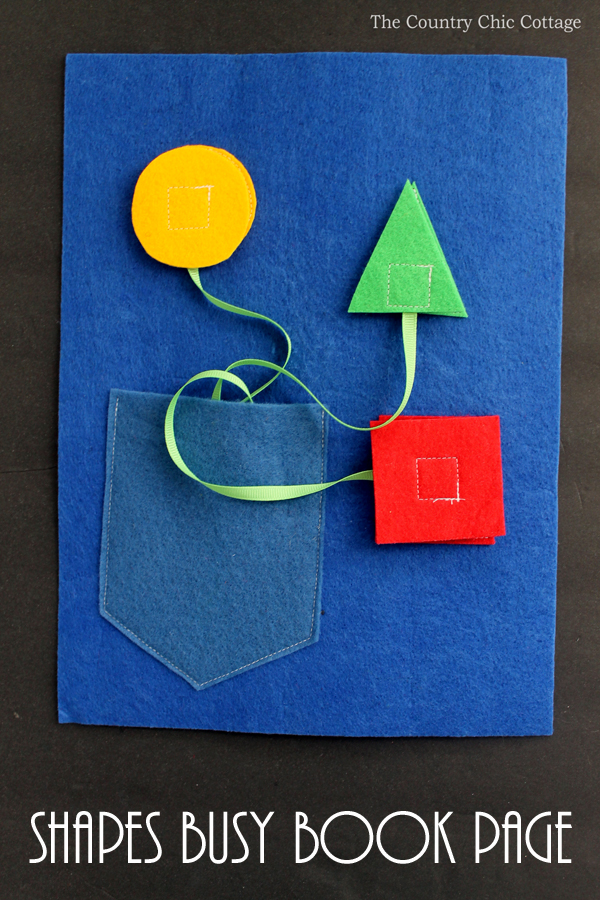 Supplies needed to make your own shapes busy book page:
Some links may be affiliate links.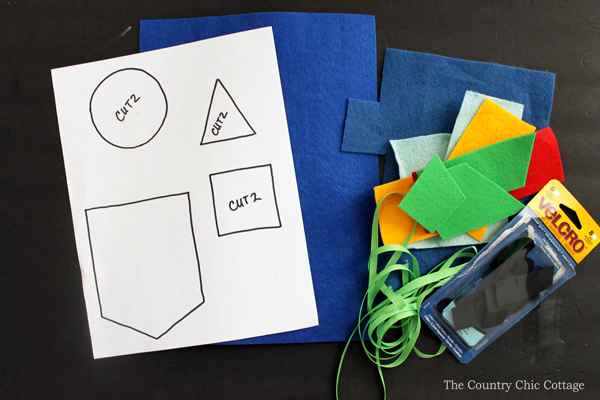 Cut all of your pieces from the felt. I did not measure the ribbon lengths but just make sure they will extend from inside of the pocket to the shapes with plenty of slack.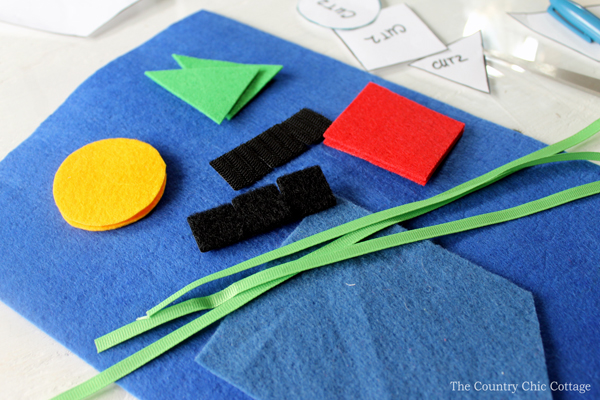 Sew the Velcro to both of the shape pieces to that they will stick together in your finished shapes busy book page. One of the shapes should get the ribbon under the Velcro as shown below.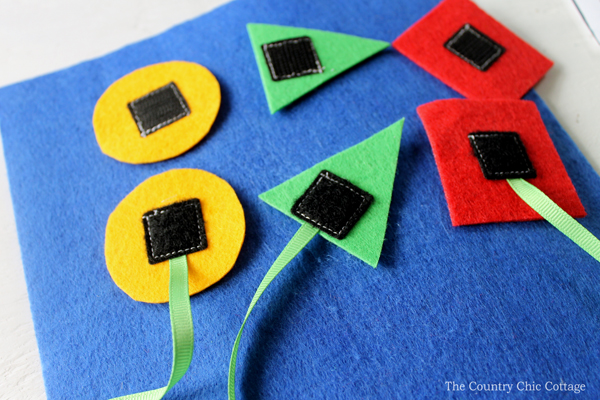 Sew the shapes that do not have the ribbon to the stiff felt sheet randomly on the page. Sew the loose ends of the ribbons to the page as shown below. This will be hidden by the pocket in a minute.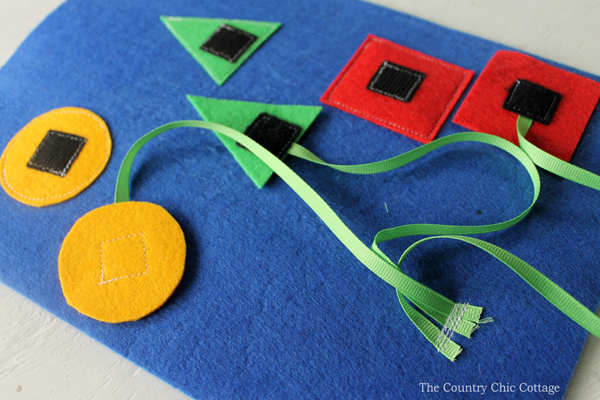 Sew on the pocket leaving the top open. Your shapes busy book page is complete! They can store the shapes in the pocket then pull them out to match them up! A fun activity for toddlers just learning their shapes! If you liked this shapes busy book page, then stay tuned all week as I have many more busy book pages to show you.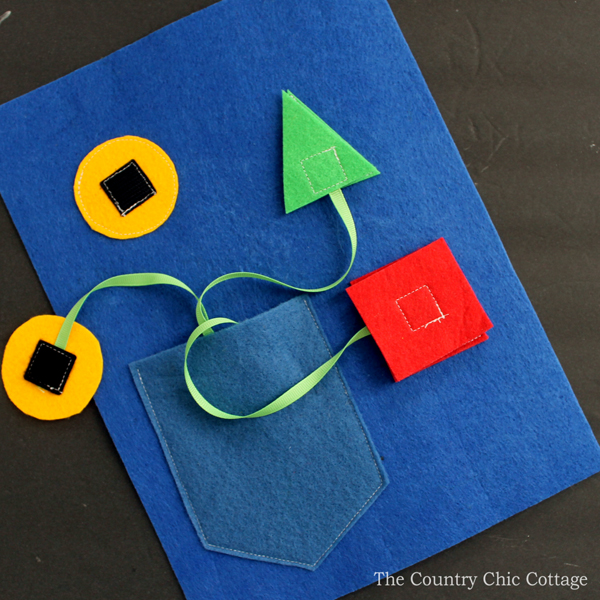 You also don't want to miss the fun activities below that will keep your kids busy! Start with some indoor hopscotch over at A Turtle's Life for Me. This is such an inexpensive idea! Plus it will last for many, many years!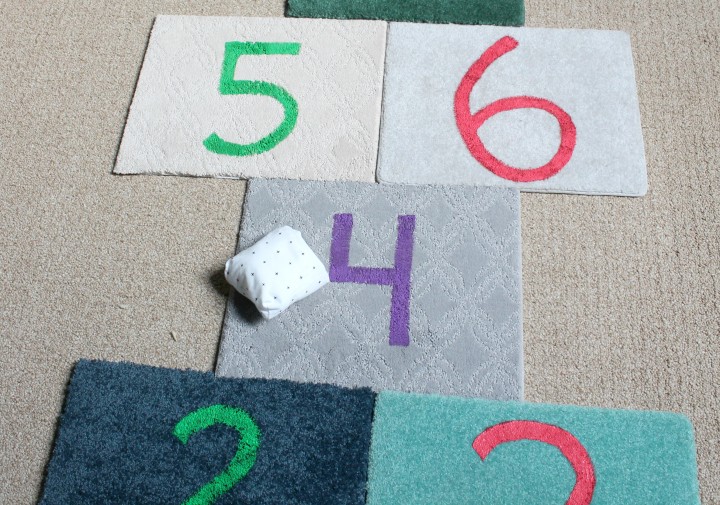 Turn any milk carton into a robot with this printable from Strawberry Mommycakes. Your kids will love this one!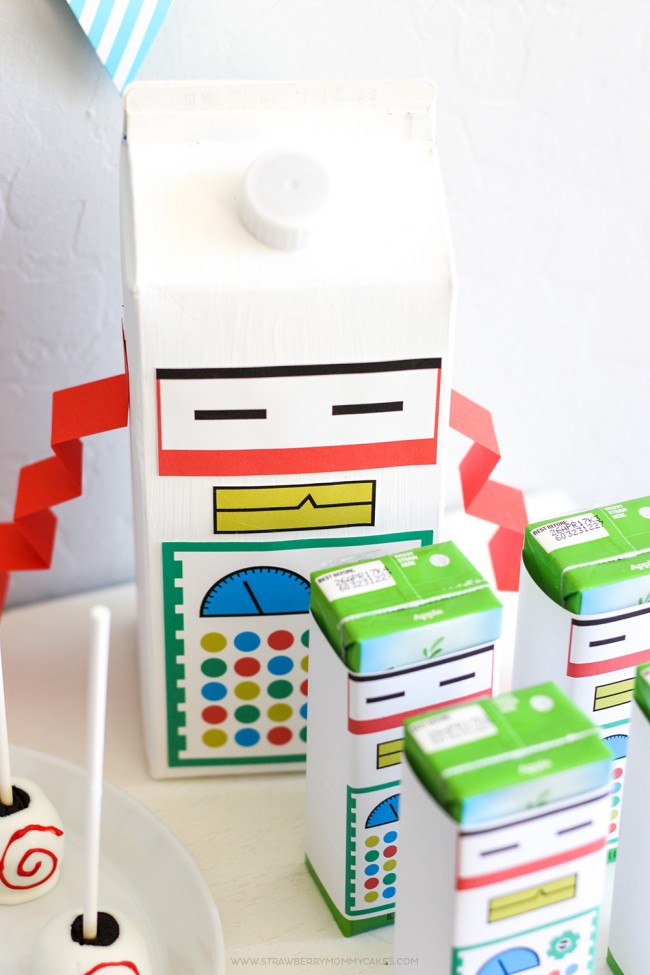 Print this dry erase coloring book over at The Girl Creative. She has a super simple way to laminate them as well.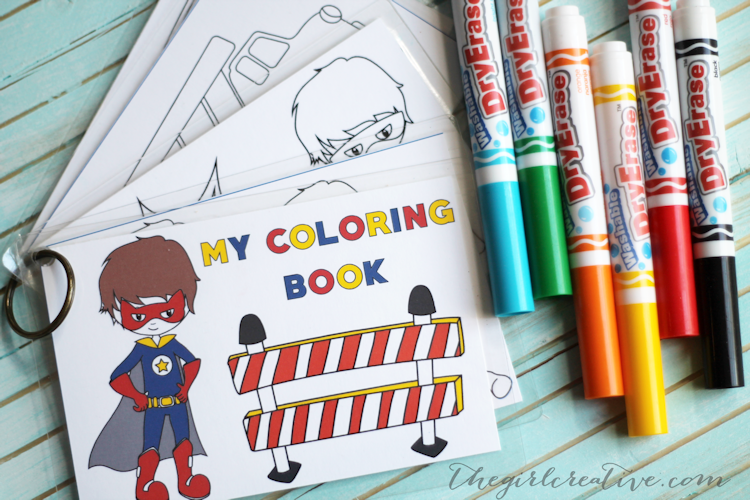 Let your kids make some paper twins like these from Ginger Snap Crafts. This is the perfect project for a rainy day!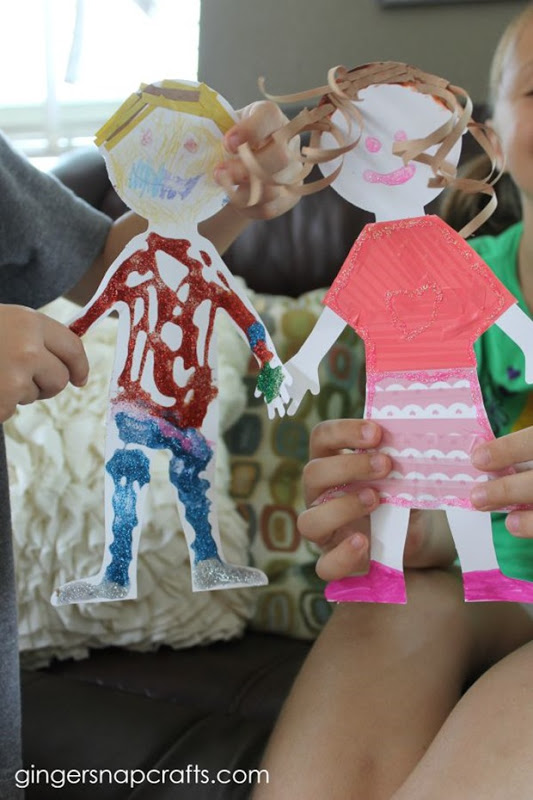 Print and color your own paper dolls over at 100 Directions. I loved paper dolls when I was a kid!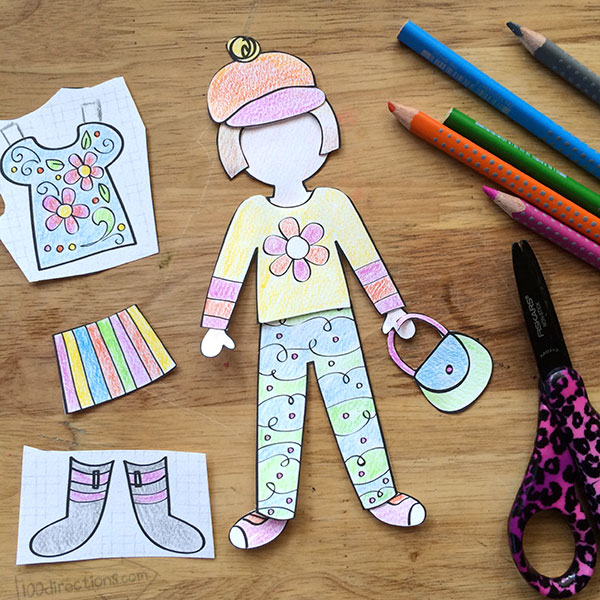 Make a fun toy car storage belt with the instructions at Sew What Alicia. Such a great idea for those kids that love cars!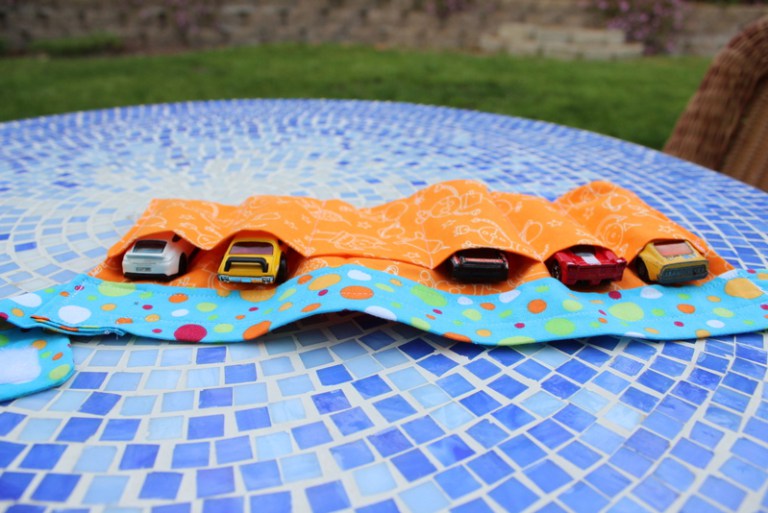 A tin can can become a drum in minutes with these instructions from Clever Pink Pirate. The kids will have hours of fun with this craft!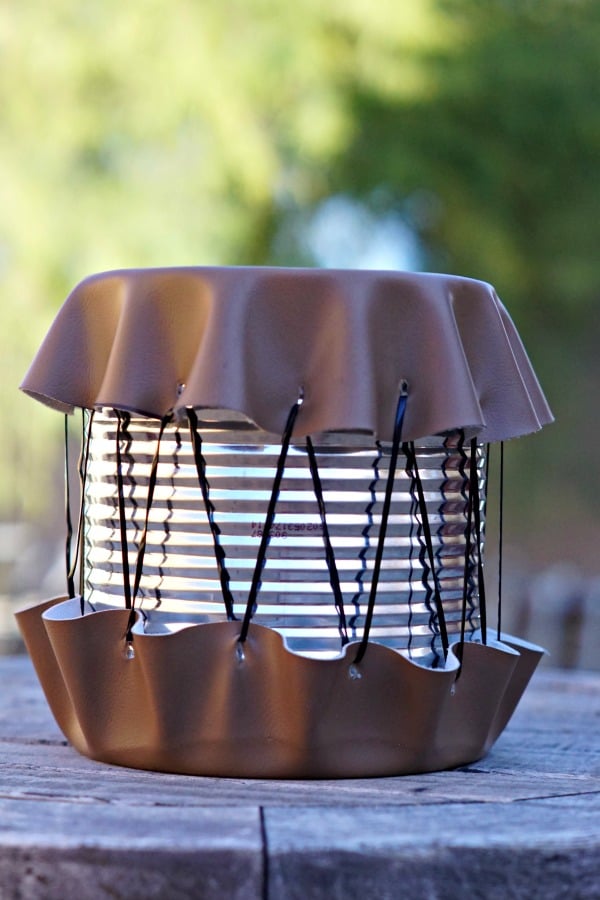 Let kids of all ages loose with some paint for a fun piece of art work. How do you get that cute bunny cut out? Let The DIY Village show you here!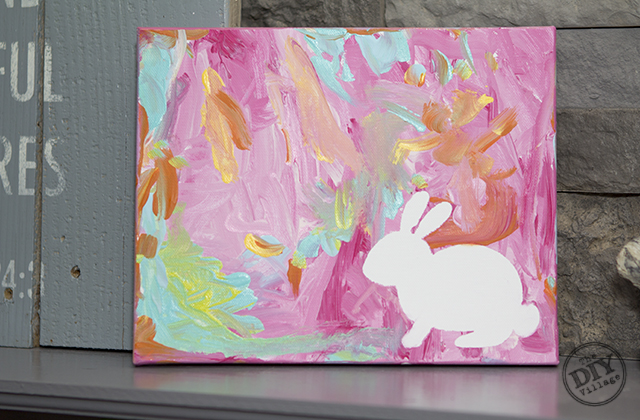 One of my co-hosts this month has a great bunny ear match game that is sure to please the little kids. Check out how to make your own on Glued to my Crafts.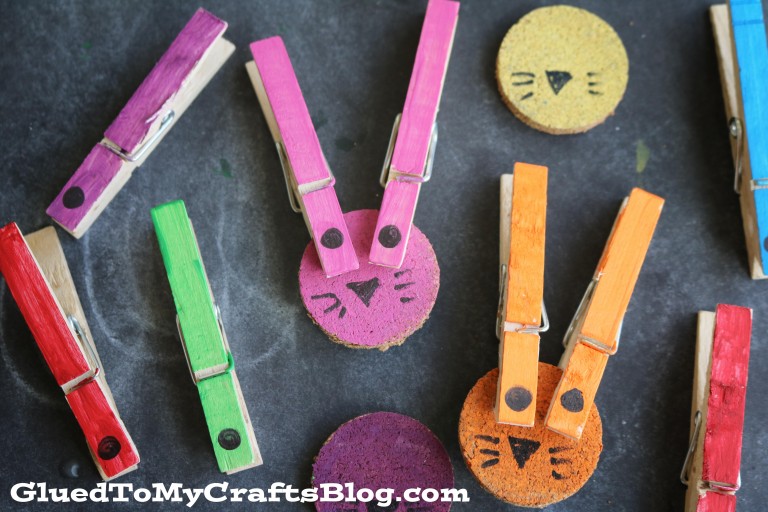 Stay tuned as we have tons of great quick and easy crafts all week this week! And if you loved this shapes busy book page, you don't want to miss the rest of my busy book pages!