I have a thing lately for sheet music. It is just so darn pretty! I came up with these quick and easy sheet music candle wraps to add to my home decor. These literally take a few seconds to make but will add a little something special to any candles that you have around your home. Grab some vintage sheet music and get started making these fun candle wraps today.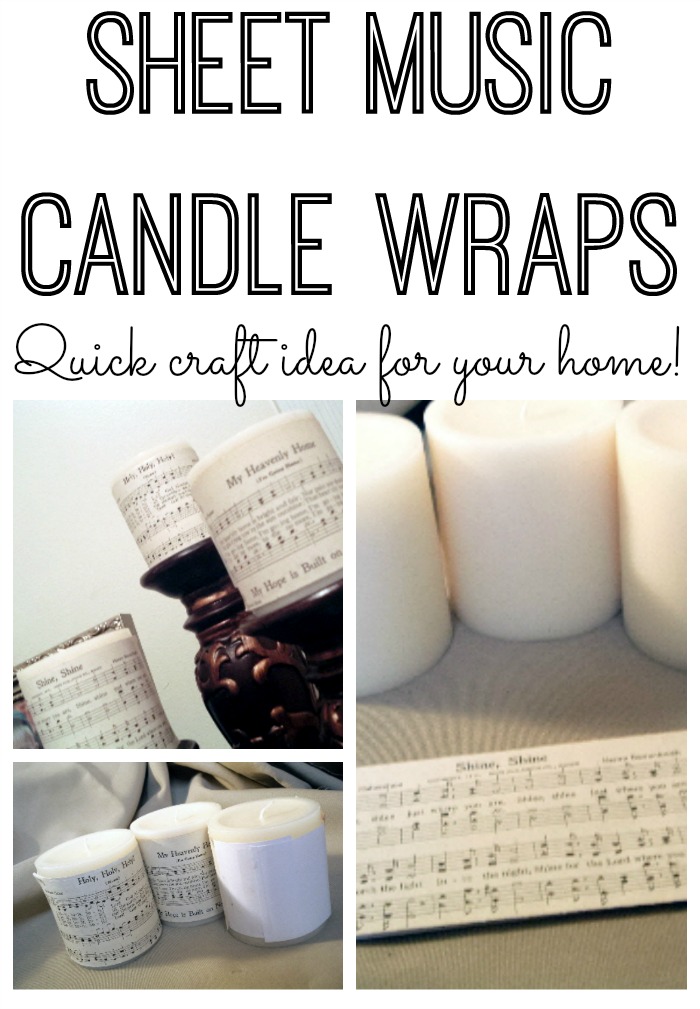 Supplies needed to make your own sheet music candle wraps:
Vintage sheet music (buy from a thrift store or search online for printable versions)
Candles
Paper
Scotch Tape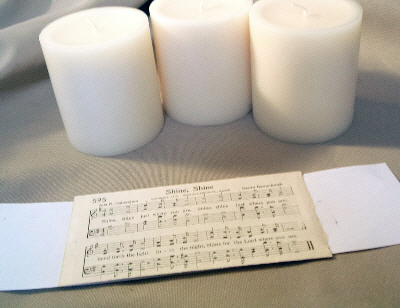 I folded my sheet music to where the title of the song was at the top. Pick either your favorite song or one that goes along with what you are doing. "Shine, Shine" seemed appropriate in this case! I taped my sheet music to a piece of white paper that was long enough to wrap around my candles. I think you could use two sheets of music per candle if anyone will actually see the back of your candle.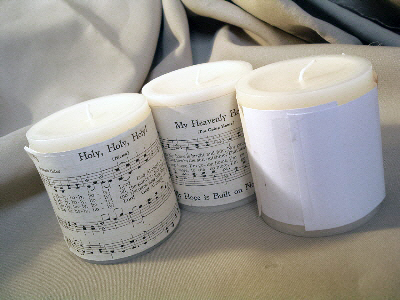 Wrap the paper around your candle and secure with a little tape and you are done with that project! Five minutes to fabulous! It might actually be more like five seconds y'all. Seriously these sheet music candle wraps are so easy and so cute! Take a new look at the candles in your home and give them a makeover!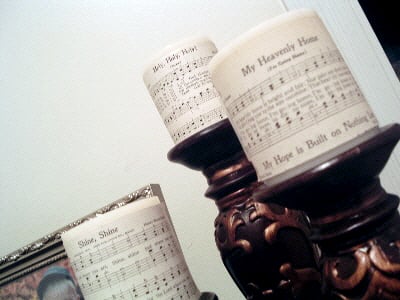 Looking for more projects to do with that vintage sheet music? We have those for you as well! Check out the links below and use up an entire book of vintage sheet music!
Y'all enjoy and make these sheet music candle wraps plus tons more sheet music projects for your home decor!