You can use this decoupage tutorial to makeover any tray that you have on hand or find at the thrift store. Me? I am loving trays lately. They are so versatile for organization, home decor, and so much more. Give me all the trays and all of the decoupage!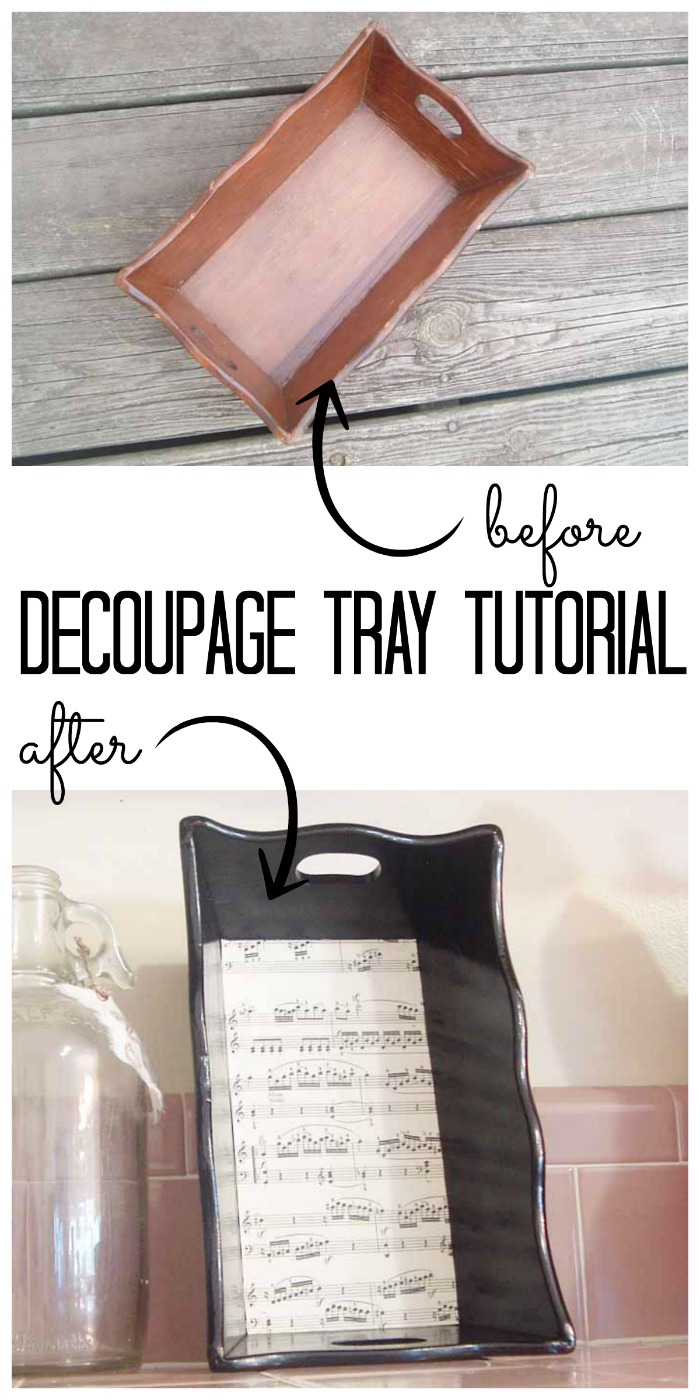 Supplies needed for this decoupage tutorial:
Tray (I found this one at Goodwill for $2)
Black spray paint (or any color that you love)
Sheet music (or any paper that you would like!)
Mod Podge (my favorite for decoupage!)

Decoupage tutorial:
Start by painting your tray if you would like. I used some black spray paint all over the entire thing. This needs to dry and cure completely before you continue. I would recommend at least 24 hours.
While your paint cures, you can start working on your sheet music. Cut it to the size of the bottom of your tray with scissors. TIP: A paper cutter will make straighter cuts if you have one.
Coat the paper on one side with the Mod Podge. Allow to dry completely. Coating it now BEFORE you add to the tray will ensure that you do not have wrinkles when decoupaging.
Once dry, flip the paper over to the other side. Coat that side with Mod Podge as well and allow to dry.
Once everything is completely dry, you can begin to add the sheet music to the tray. Add a thin coat of Mod Podge to the bottom of the tray. Place your paper inside. Press down well to ensure that it sticks. TIP: Use a brayer or small rolling pin to get everything nice and smooth.
Allow to dry completely. Then add a coat or two of Mod Podge over the top of the sheet music to protect it. TIP: Going to use this where it will get wet? Use Outdoor Mod Podge to coat the top for added protection. Allow to dry completely.
Your sheet music tray is ready to use! Congrats! You just completed a decoupage project! Are you ready to do more?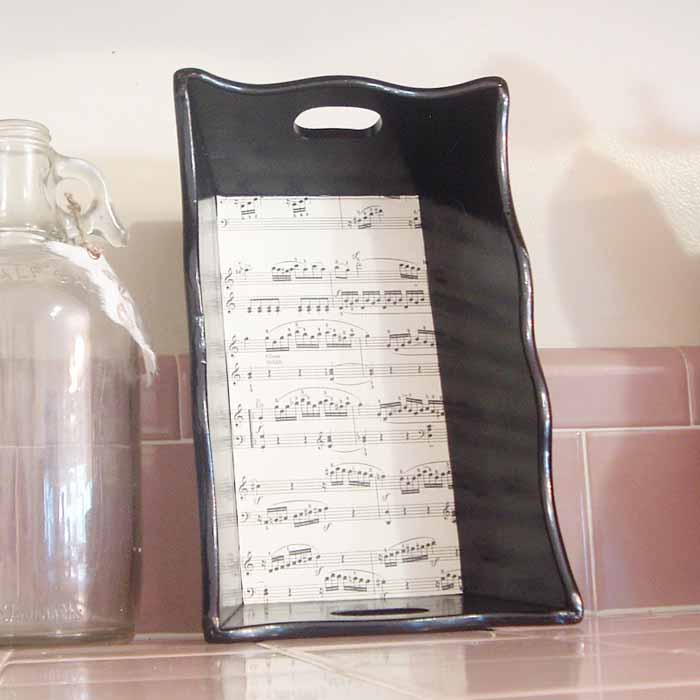 Love this decoupage tutorial and want more ideas? Try the links below!