Sheet music rolls. Have you ever had something hit you that is so darn simple it is not even funny? That was the case with this project. I have been using sheet music in a variety of projects and have a ton of vintage pieces around my craft room.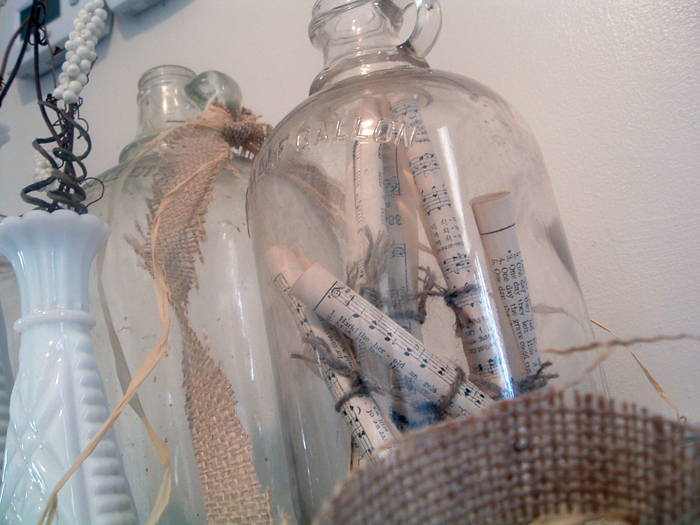 Then I needed a filler for this great 1/2 gallon jug. Hello…sheet music. I decided to make these sheet music rolls. You just need sheet music and jute.
NOTE: I have had several questions about where to buy vintage sheet music. If you would like to purchase from Amazon, just click here to search for sheet music you love!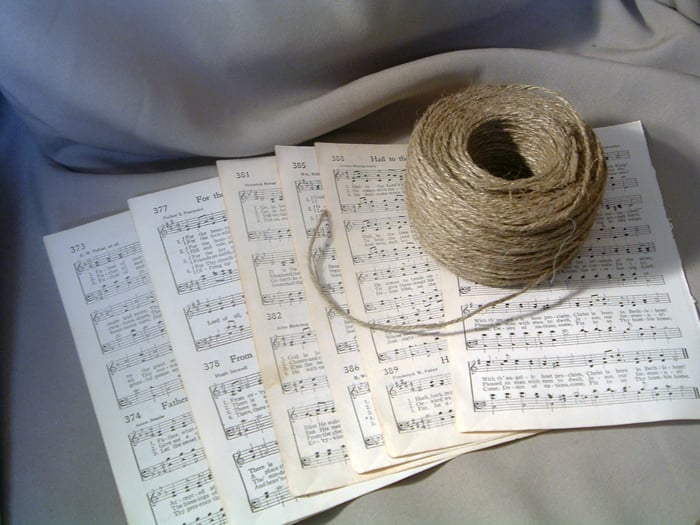 Roll up the sheet music and tie with jute. I did some lengthwise and some width wise to vary it up. After I tied it off I frayed the jute some just to add some more flair. You could also use different sized sheet music pages depending on where you were going to place the finished sheet music rolls. These look great in this jug but would work in a basket, urn, or anywhere else you need a vintage touch in your home.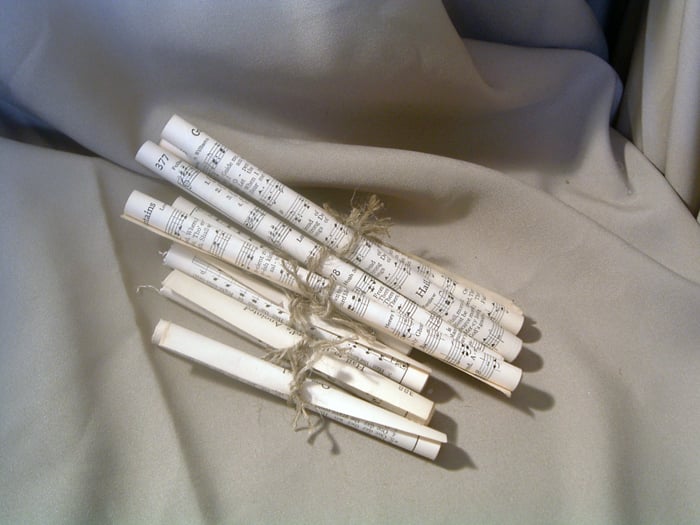 Yes that is it…so simple…yet why have I not thought of this before? I might be adding this simple craft idea to tons of areas of my home.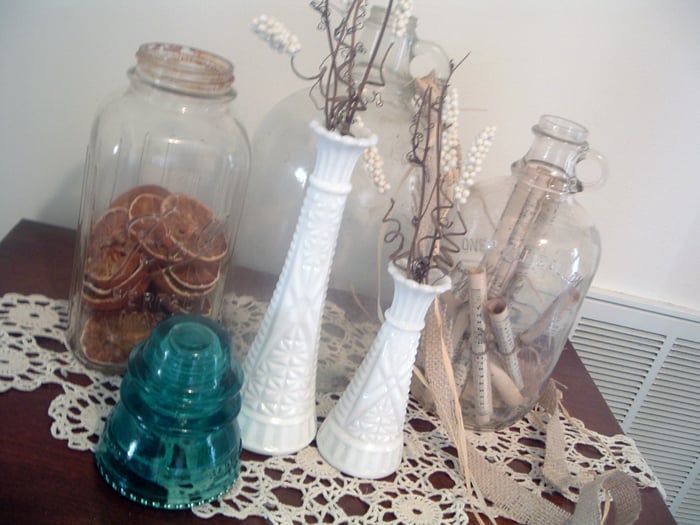 I have some more plans later this week to "spring" up this little display — so stay tuned! Until then turn your sheet music into home decor with this quick and easy project idea.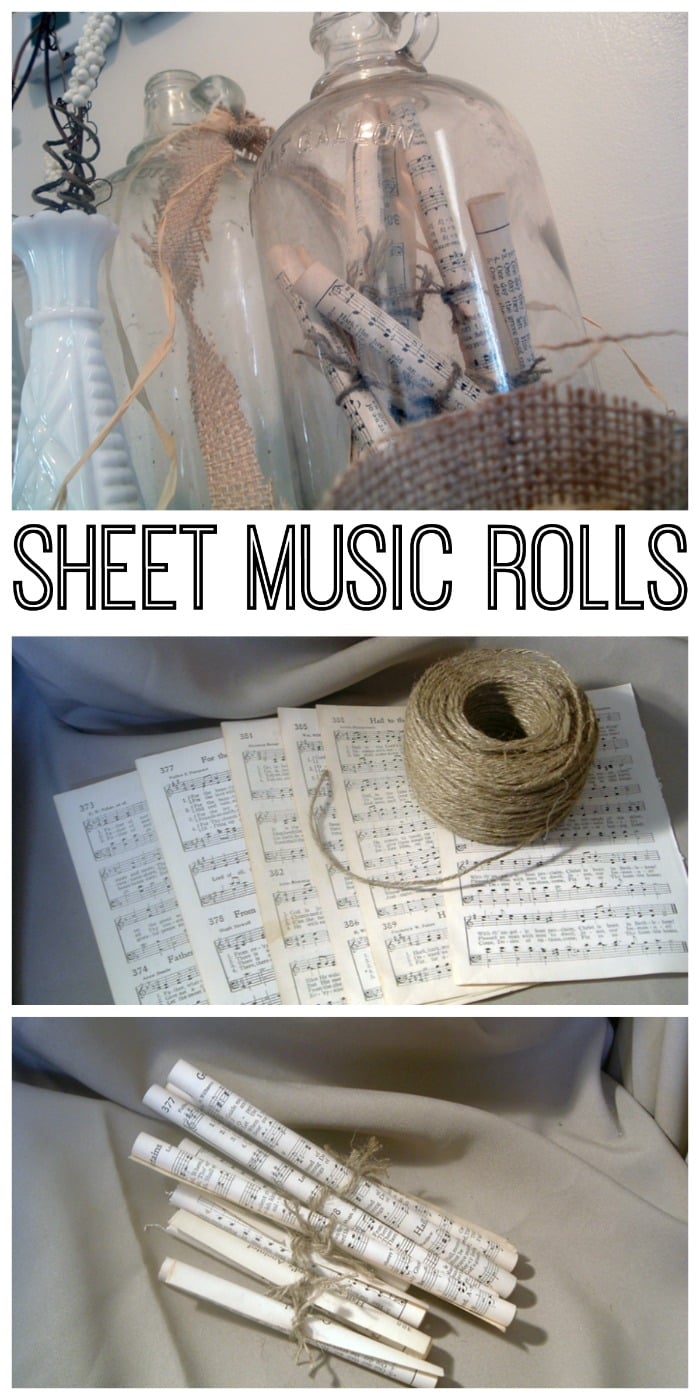 Love sheet music and want more ideas? We have tons of sheet music craft projects that you will love!