It is time y'all! We are about to go LIVE with some 10 minute crafts. I am joining up with 30 Minute Crafts and Madigan Made for some fun tonight. We will be showing you 3 crafts that can be completed in 10 minutes or less. My craft is my sheet music shag tree.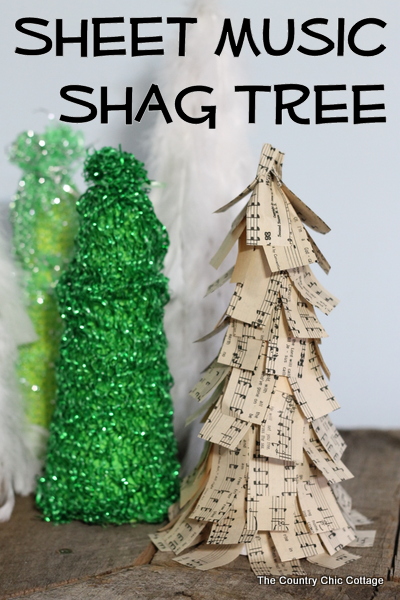 So watch live (or later) right in the window below to catch up on all the fun. Don't like videos but love the tree? Continue on below and I will give you some instructions on making your own.
Sheet Music Shag Tree:
Cut sheet music into 2 inch strips.
Approximately every inch, cut into your strips but do not go all the way through.
Use a pencil to slightly curl your strips before attaching them to the tree.
Grab a foam cone and some straight pins.
Wrap the shaggy strips around your tree starting at the bottom.
Secure the ends of your strips with the straight pins.
NOTE: You may also have to secure the middles of the strips.
Bunch strips together for the top and hot glue the last bit into place.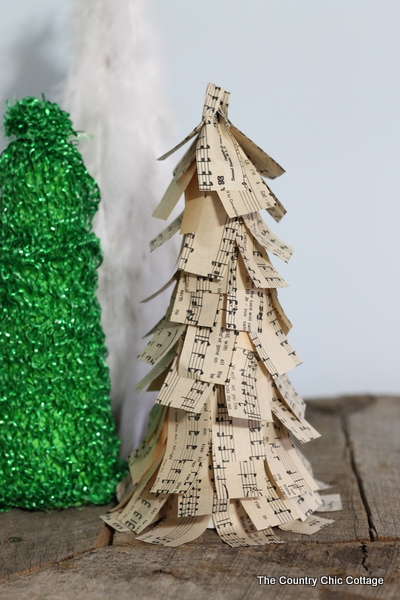 I hope y'all enjoyed both the video and my little sheet music shag tree. Do you love to watch these live holiday videos? A complete list is below with tons of videos from this week for you to enjoy. The girls did an amazing job this week and made tons of great content for you to enjoy. Head on over and watch.
Linking up to the Dollar Store party on The Shabby Creek Cottage.