You can make a snowman wreath for your door this winter. I always struggle with decorating in that awkward time between Christmas and spring. What type of wreath do I add to the front door? I thought this snowman wreath was perfect for that time. It would work for Christmas as well actually so next year you can hang this one up after Halloween or Thanksgiving and leave it up for months. That is my kind of decor! This one was originally posted over at Crafts Unleashed where I am a paid contributor but I am posting it here in case you missed it.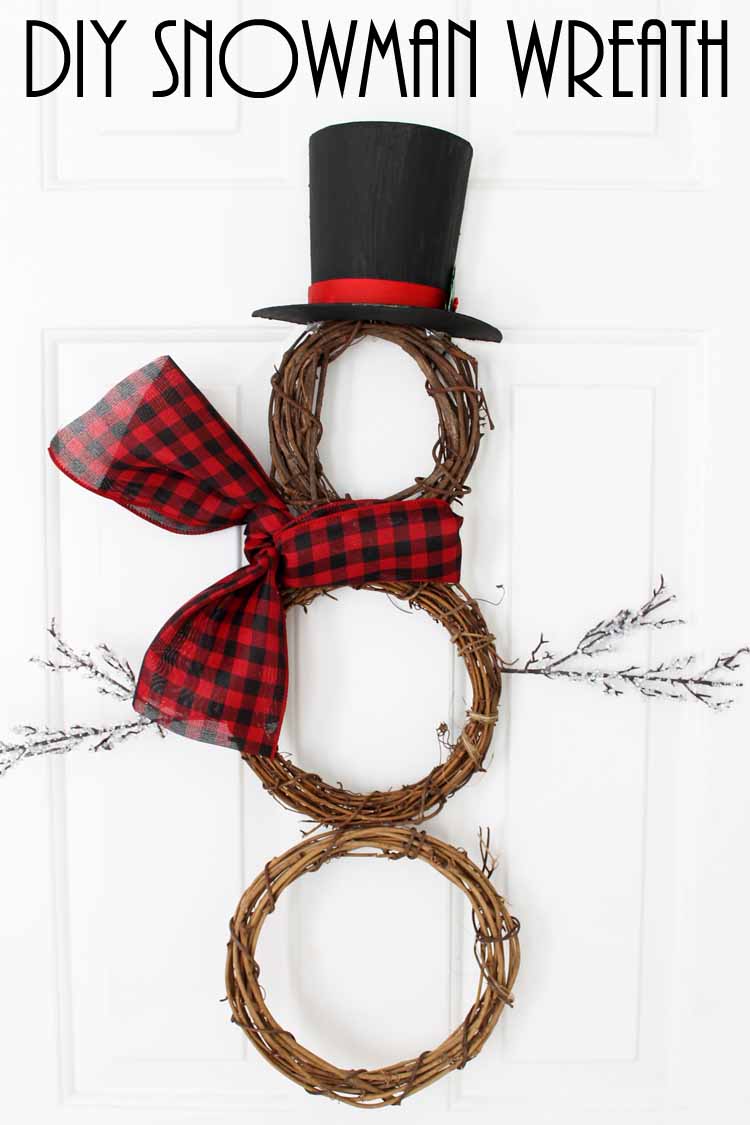 Supplies needed to make this snowman wreath:
Some links below may be affiliate links which means that you do not pay anymore however a portion of your purchase will go to support this site.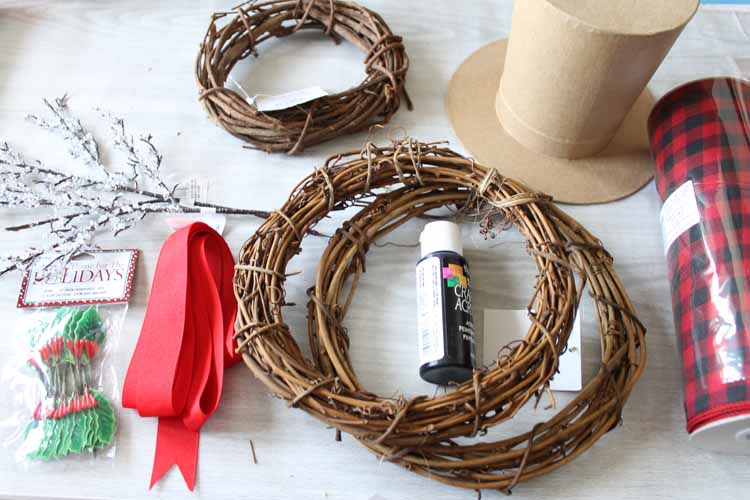 Instructions:
Use your craft knife to cut the paper mache hat in half as shown below.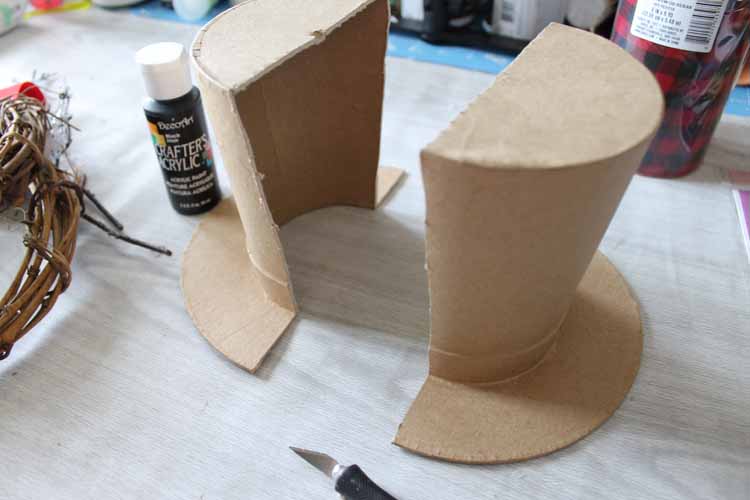 Paint one half of the hat with the black craft paint. It will probably take a few coats for complete coverage. Be sure to allow to dry completely before continuing.
In the meantime, you can begin to assemble the wreaths together into a snowman. Use hot glue to secure them together. I also added a small scrap of ribbon to the back of each joint to have an additional surface for adding glue.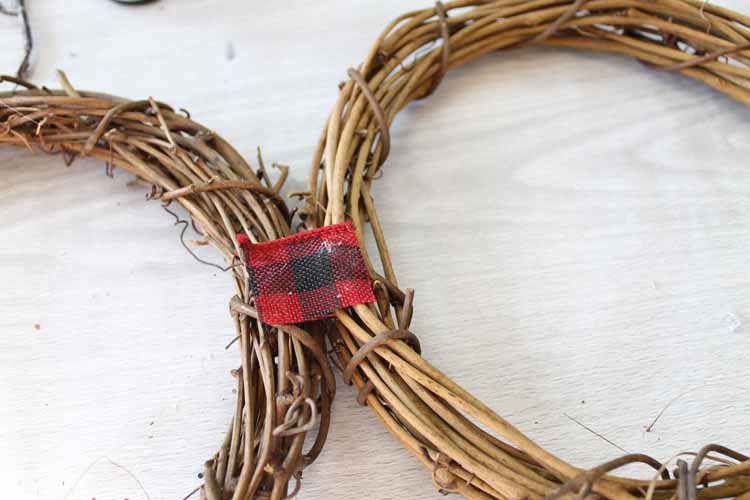 The smallest 6 inch wreath goes on top as the head of your snowman. Tie a length of ribbon around the "neck" under the head. You can use more hot glue under your scarf to help to hold everything together.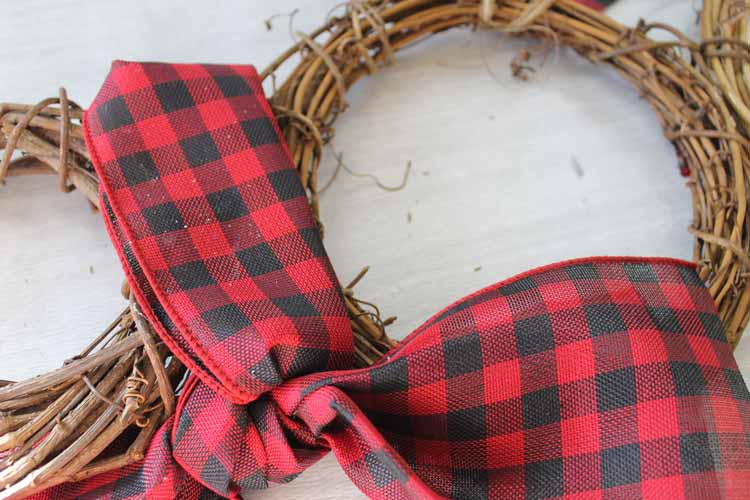 Trim your iced branches to length with scissors and add them as arms with more hot glue.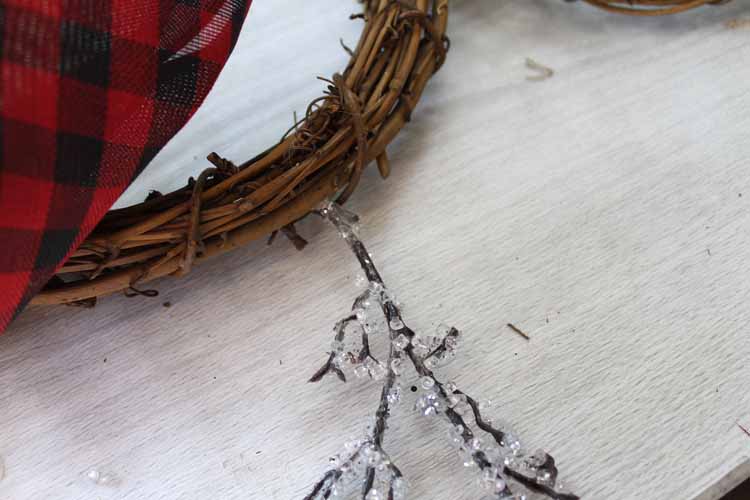 Add red ribbon around the bottom of the hat as a hat band. You can also add a few holly leaves if desired. Secure everything into place with hot glue.
Then add the hat half to the top of your snowman wreath with hot glue. It will not stand up all by itself. Add a cut dowel rod to the inside of the hat as shown to help it stand up. Use hot glue to secure.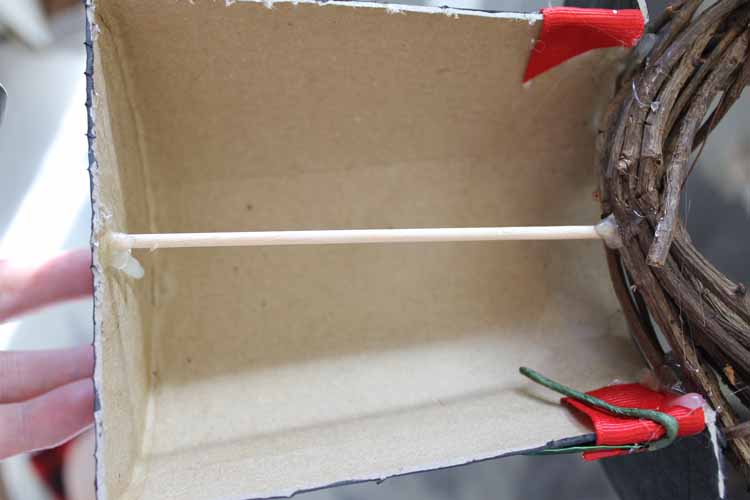 All that is left is to add this one to your door. A cute and simple wreath that is perfect for winter.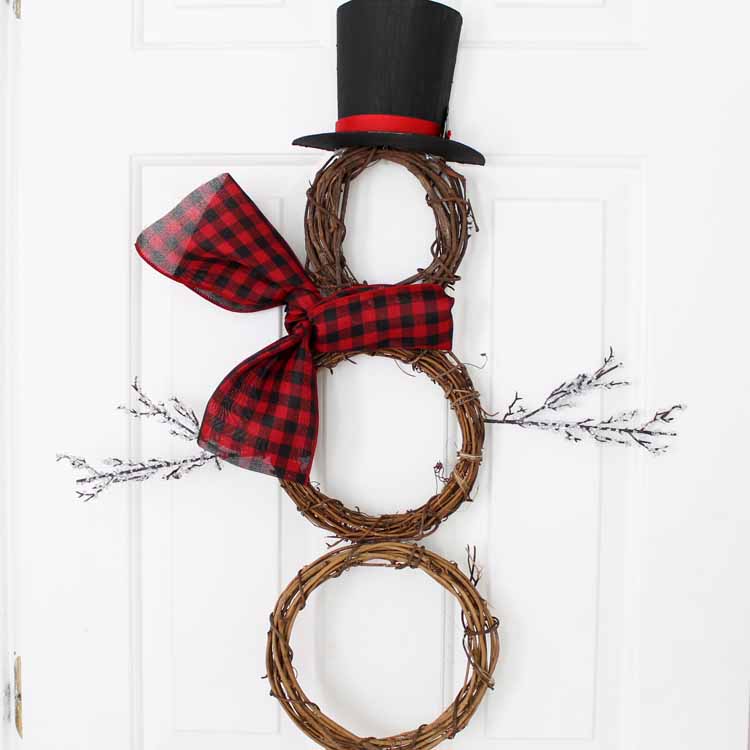 Will you be making your own snowman wreath?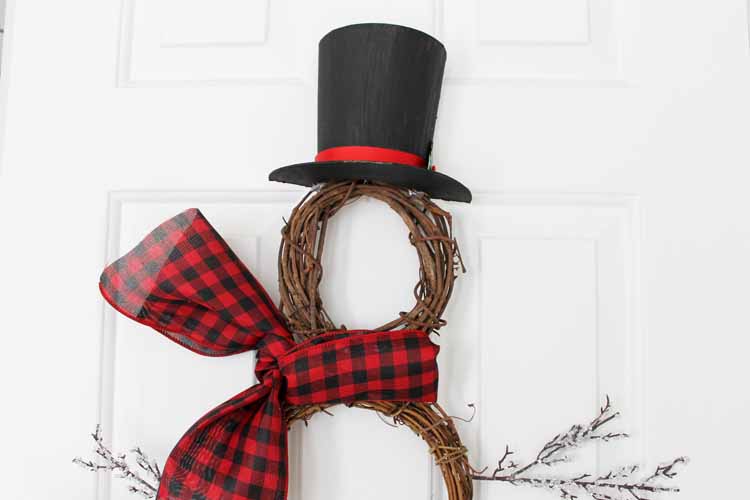 Change up the scarf material however you like. I love me some buffalo check plaid so I went with it in this case.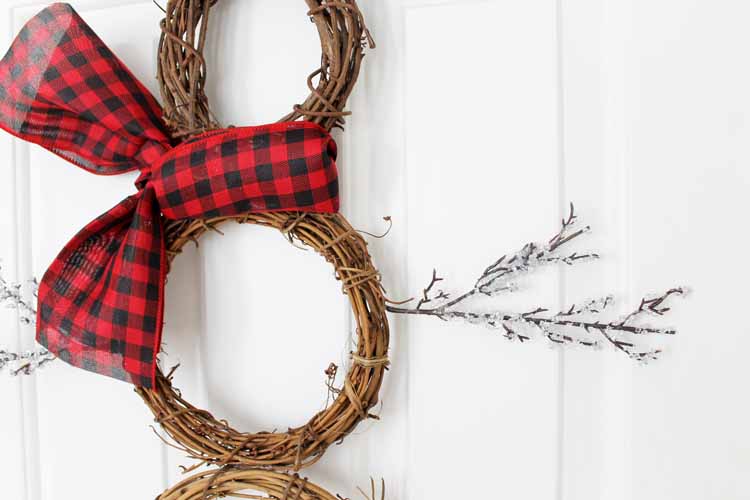 This little guy will be gracing my door this winter. A snowman wreath is easy to make and will look great on your door.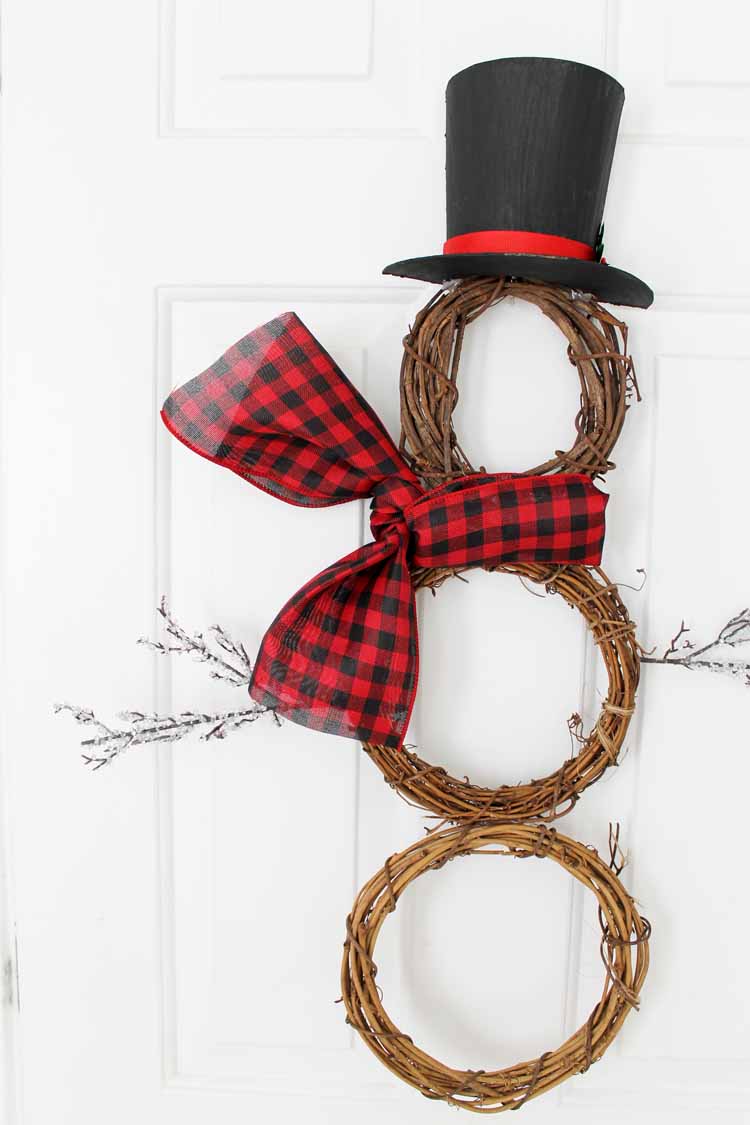 Love this snowman wreath and want more ideas? Try the links below.