Add this preschool snowman craft to your must make list this winter. Cute popcorn boxes your little ones will love making. You can then sit around and enjoy a movie while you eat your popcorn. You could also add these to a fun winter play date. Cute, easy, and oh so perfect for winter! This one was originally posted over at Crafts Unleashed where I am a paid contributor, however, I thought I would post it here in case you missed it.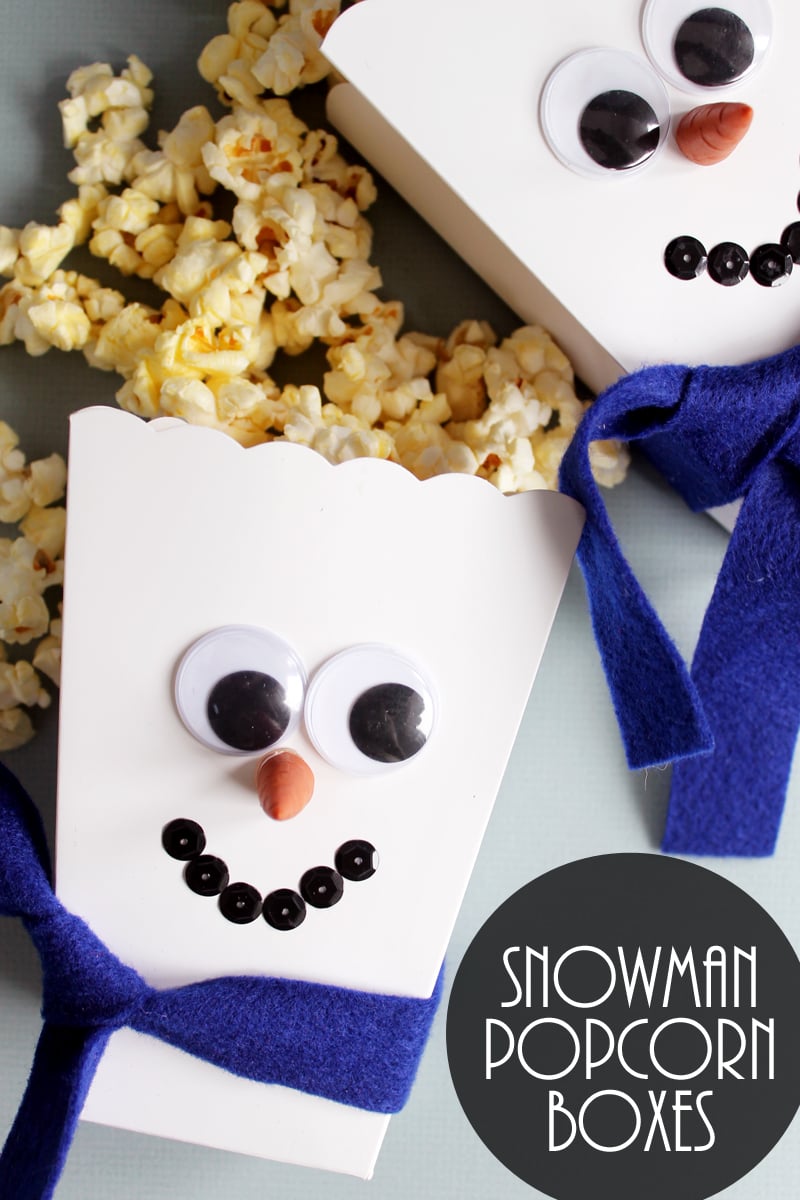 Supplies needed to make this preschool snowman craft:
Some links below may be affiliate links which means that you do not pay anymore however a portion of your purchase will go to support this site.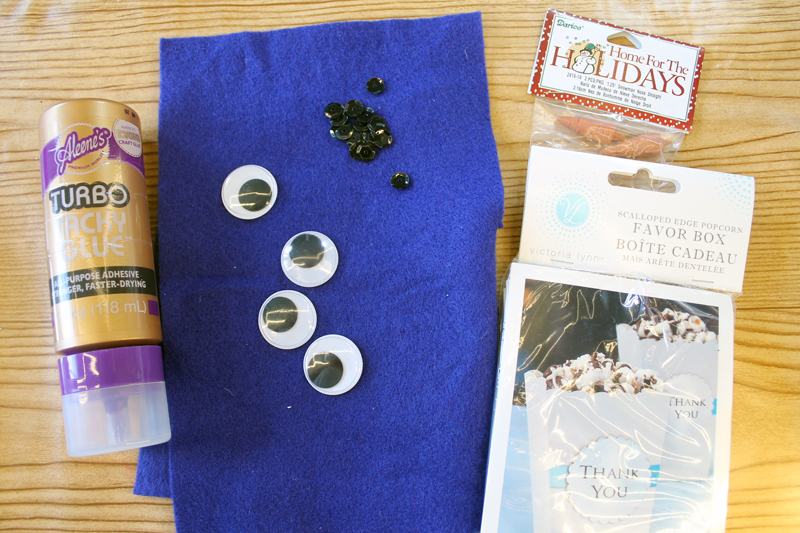 The snowman nose does have a bump on one end (as shown below). An adult will need to use scissors to remove these before the kids can tackle this project. Just make sure they are as flat as possible.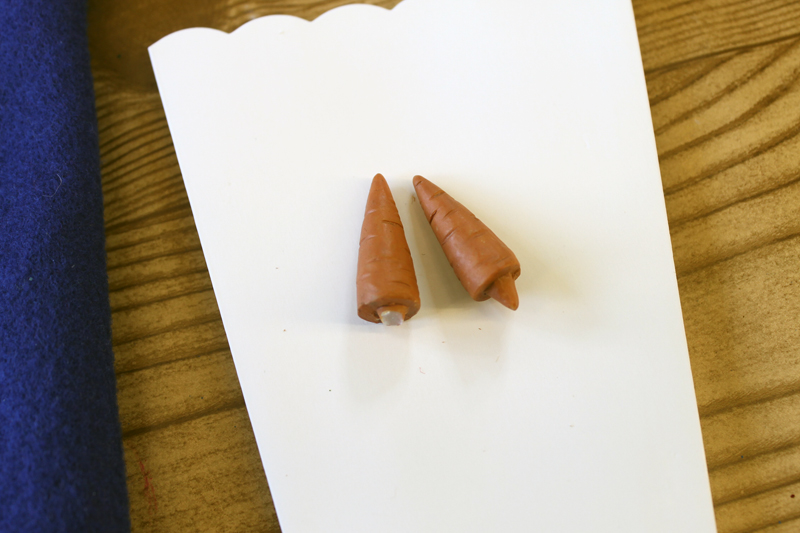 Now the kids can take over and start by adding a snowman face to the front of each popcorn box with glue. Allow these to dry flat before continuing.
In the meantime, they can cut a blue strip of felt for a scarf. If one piece is not long enough to tie around your popcorn box, just use two pieces glued together. The felt should be about one inch wide.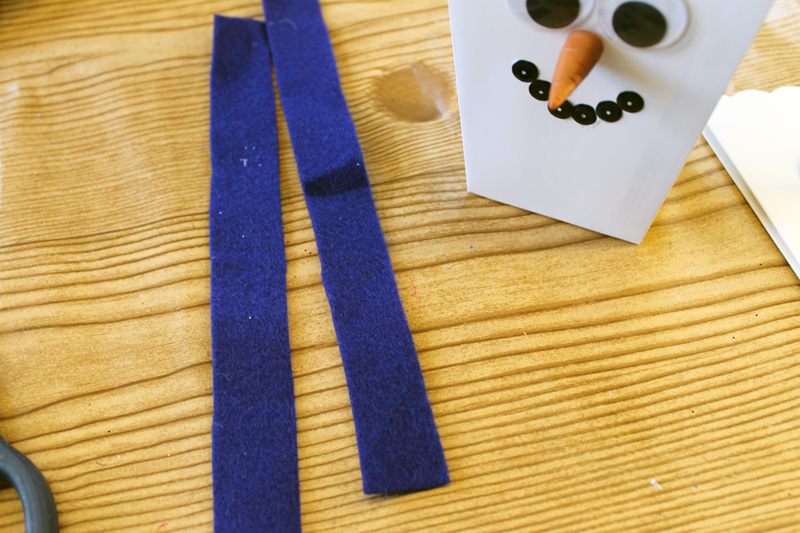 Open the popcorn box and tie the felt around as a scarf. Secure with a bit of glue if needed.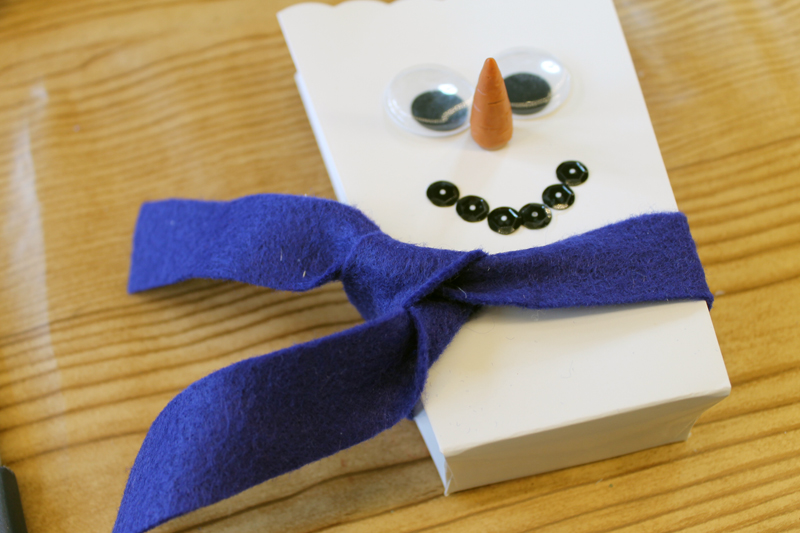 Then all that is left is to pop some popcorn and enjoy these adorable treat boxes. Let the kids make several and throw a fun snowman themed party during the first snowfall or just because!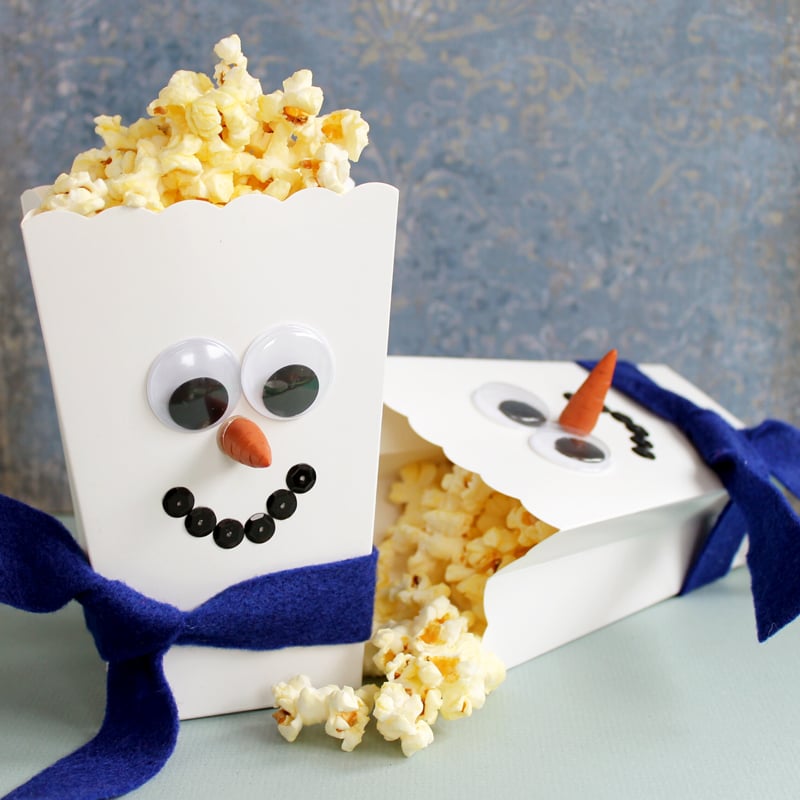 This is also a fun project to keep the materials on hand for snow days. Build a snowman inside with this preschool snowman craft. I mean…who doesn't love popcorn?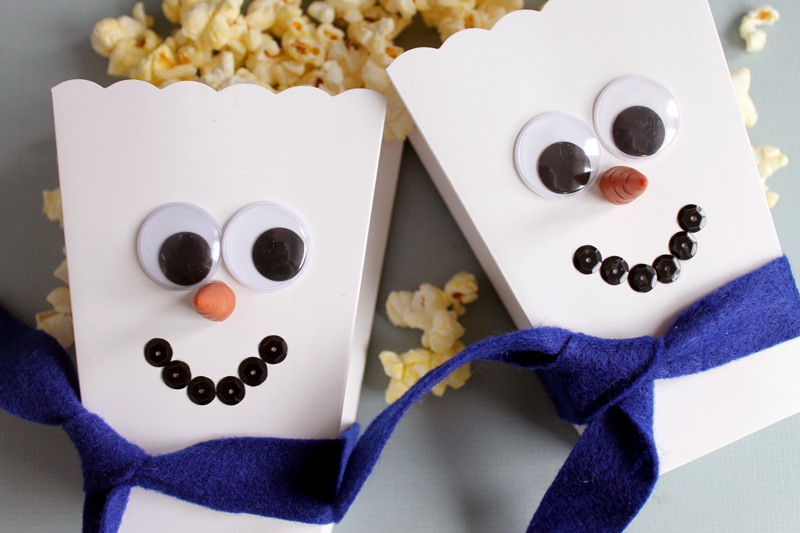 Love this preschool snowman craft and want more ideas? Try the links below!