I am planning a sports party for my youngest. I thought some flags would be a perfect addition to the centerpieces. So I broke out my
PSA Essential stamps
and got creative.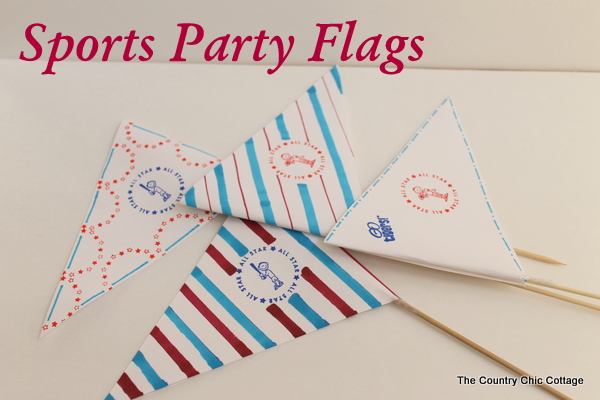 PSA is doing a cross promotion with Touch Twin Markers. I was sent some Touch Twin markers to try out. These great markers are double sided with a "broad" and "fine" end. They were perfect for this project.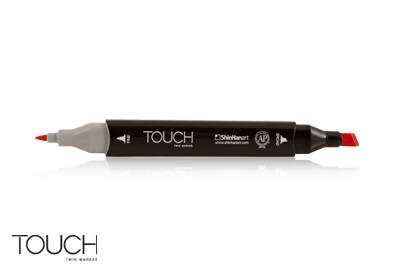 Each flag combines stamps from the UBU All Star set with the Touch Twin markers.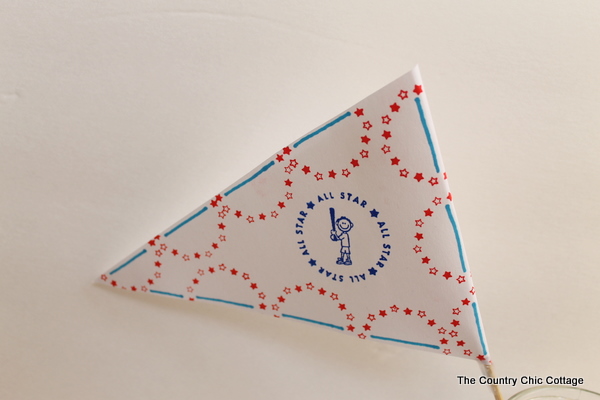 I am going with a red, white, and blue theme because those are the school colors here.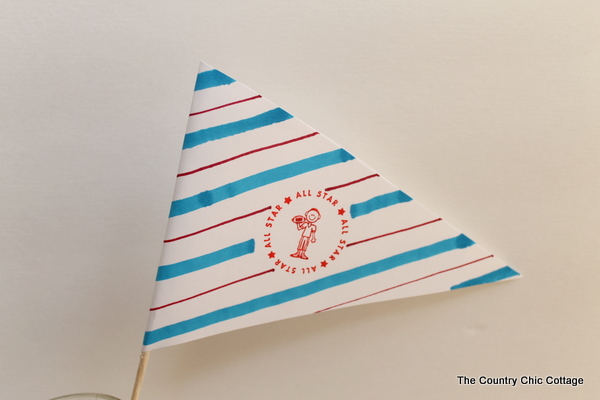 I loved mixing the broad and fine lines into one flag. With the dual tips, it was extremely easy to make both types of lines.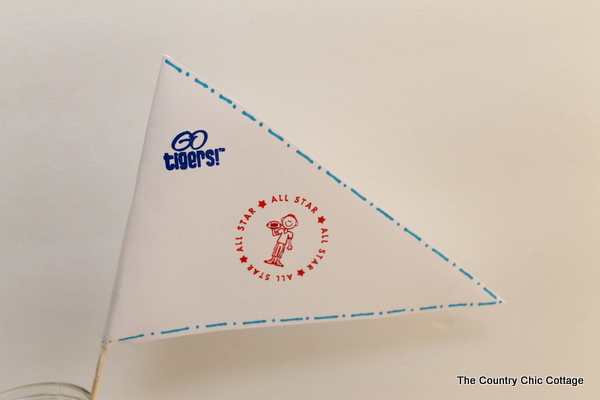 I just cut card stock into triangles, stamped, and decorated them. Then I taped them onto wooden skewers. Very simple. The hardest part was figuring out four different designs.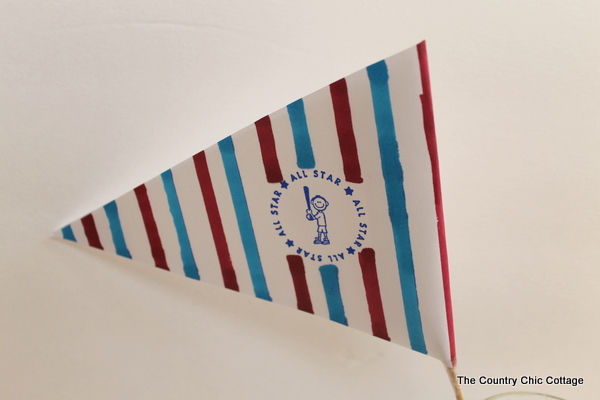 I am thinking of adding them to mason jars somehow. I will give y'all more details on how I use these closer to the party!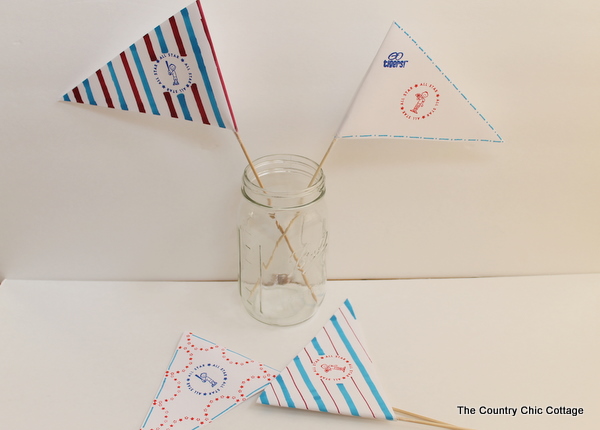 Now, do you love PSA stamps? Want a chance to win some? Head on over
the PSA Stamp Camp
and join in the fun! Plus there are links to lots of other projects using the Touch Twin markers!
Check out all of these great blogs for more inspiration: