I have been on a bit of a doily kick lately. Using doilies as stencils seems to be on Pinterest all the time. Yes, if you have been around here for a while, I did already
stencil a pillow using a doily
. Told ya I was on a kick. So I decided to give it a go on a basket.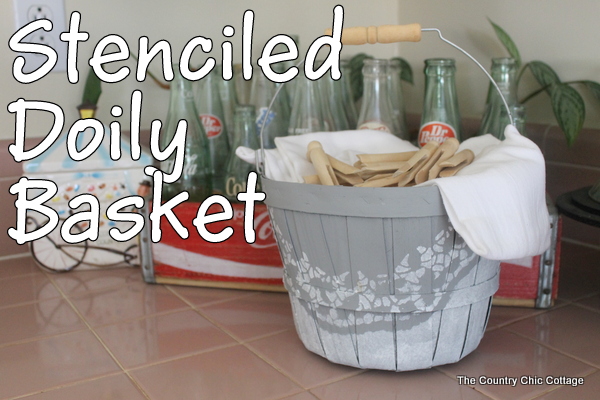 I picked up this basket at the thrift store for fifty cents I think. I see these all the time. Let's make it look pretty!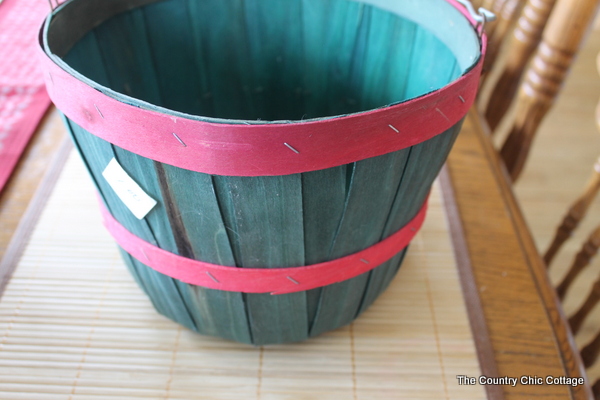 It had a wire handle with a wood grip that looked great so I masked off those areas first.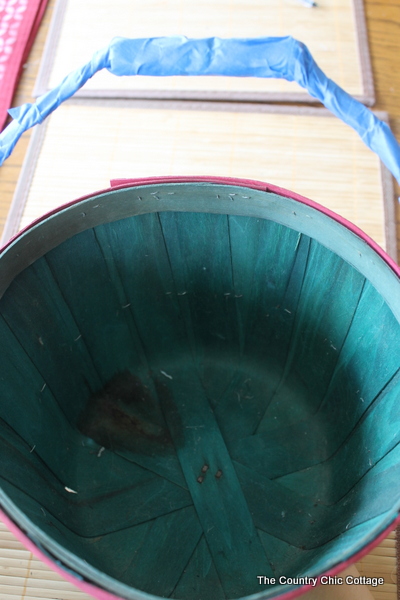 I then spray painted the entire basket (inside, outside, top, bottom) with grey.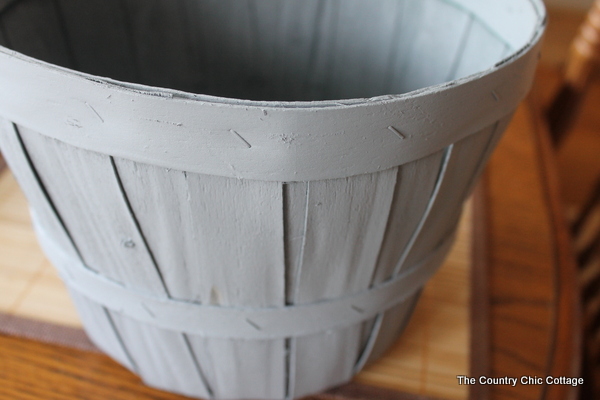 I used a paper doily as my stencil. These are at the
dollar store
or grocery store — just about anywhere. I cut my doily up and made a stencil for the front and back of the basket. I used one piece of tape to hold each in place.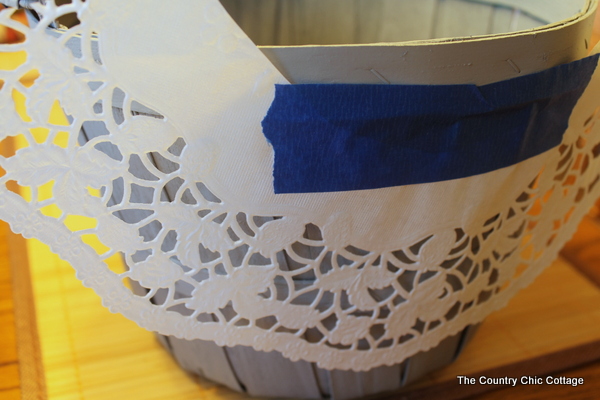 I pounced the stencil with white paint and a very dry brush. I just held the stencil down with one hand — no stencil glue required.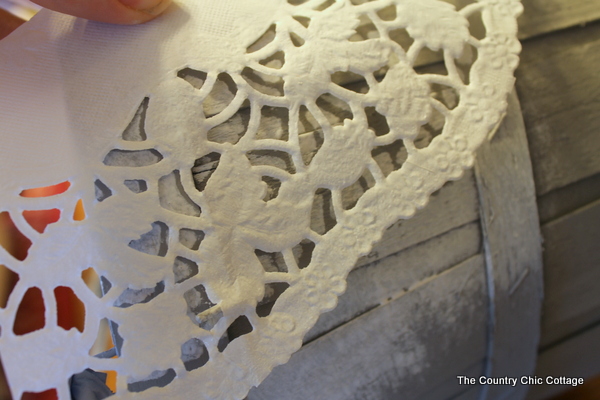 I pulled away the doily and was immediately in love. The light touch of white almost reads as a lighter shade of grey.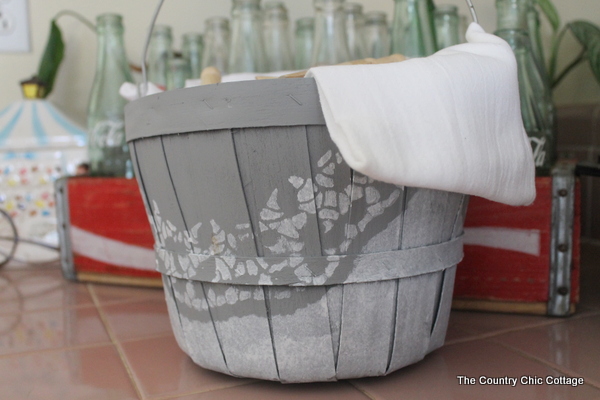 The doily I picked was perfect and the details really come through on the basket.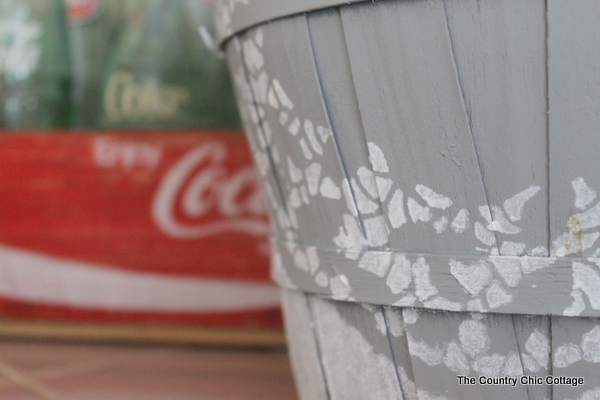 This could be used for any type of storage or organization.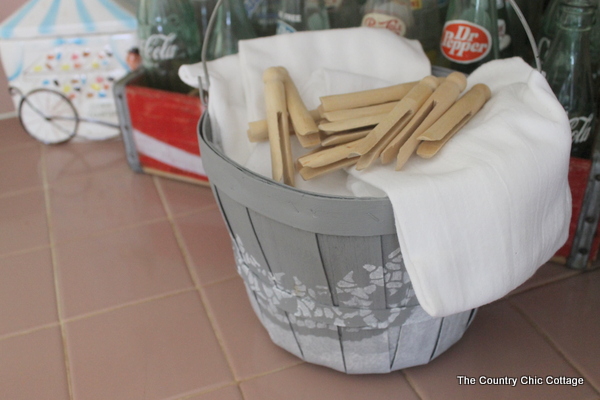 Grab some paper doilies and stencil on something…anything! The results are worth it…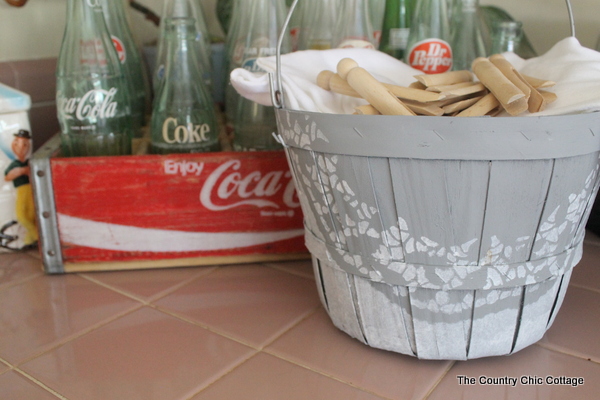 ~Thanks for stopping by!~
~Angie~