Storage ideas are something that I seek out. I thought I would give you my ideas for using the back of the door for storage today. That often unused space on the back of your door can keep you organized in a variety of ways. Some of these ideas may surprise you but there really is so much that you can store on the back of the doors in your home. Plus these are all really budget friendly so they definitely won't break the bank.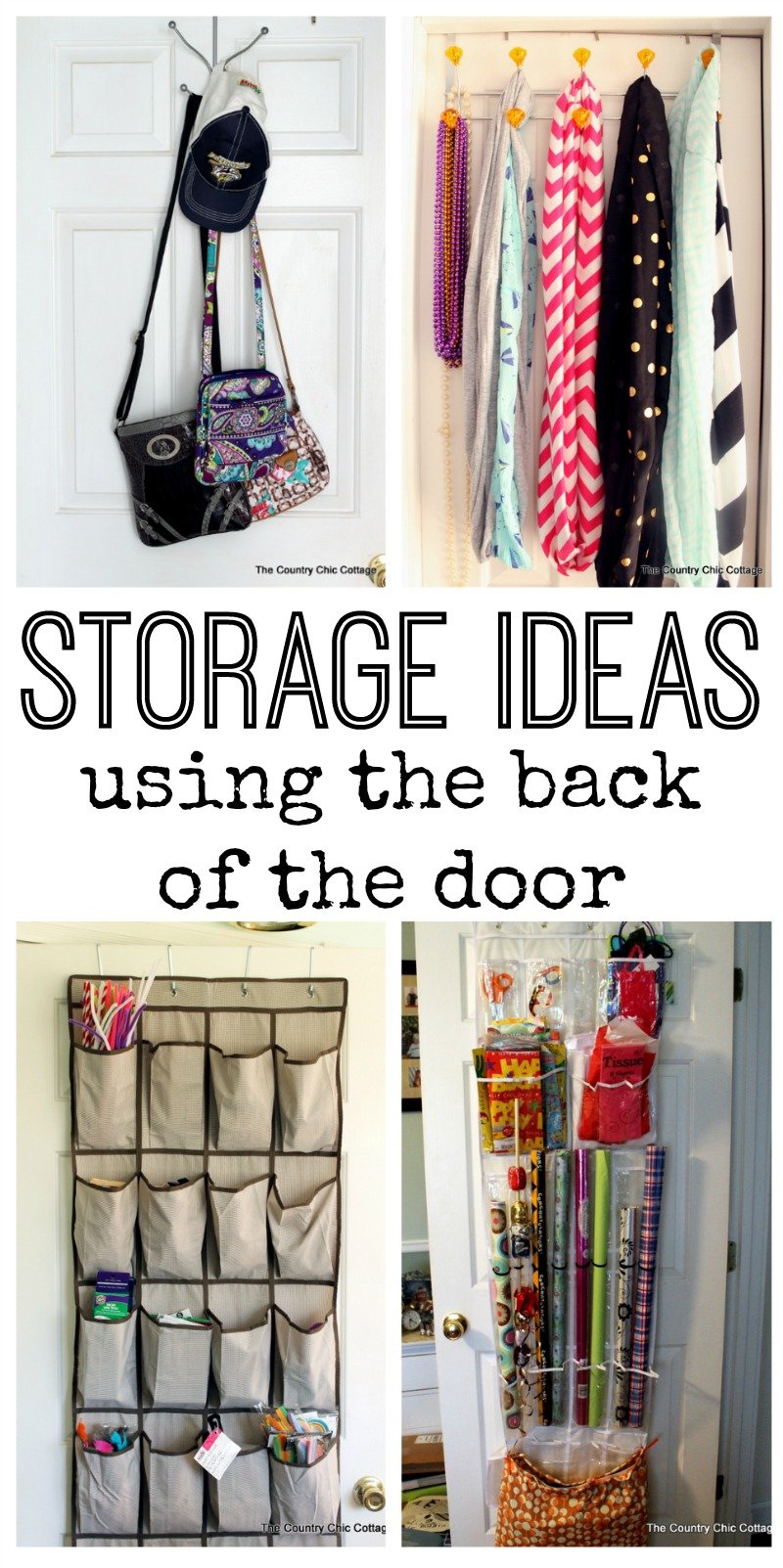 Note that some links may be affiliate links. All of these ideas started when I turned a back of the door shoe organizer into a wrapping paper organizer. You can click here to get instructions on making your own version of this organizer. I have used mine for years now and it still hangs on the back of one of the doors in my home. This is truly the best way I have found to organize my gift wrap and keep it out of the way!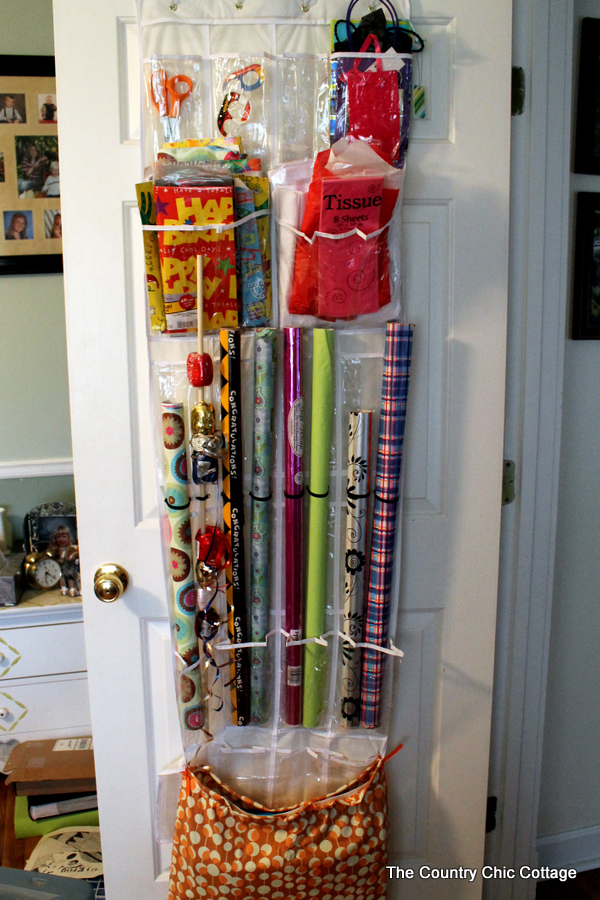 Storage ideas in the remainder of our home are varied. On some doors, we have simple hooks like the below version. These are great for hats, purses, towels, robes, kitchen accessories, and more. Think beyond the obvious use as these are usually sold as coat hooks. You can do so much more with storage on the back of your doors!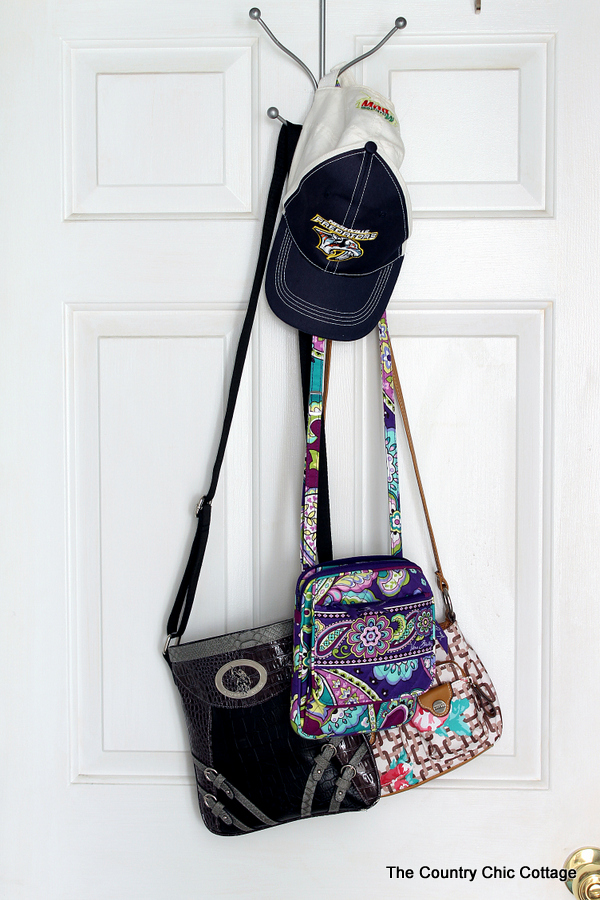 Need more hooks? They also make the version pictured below which has an entire row of hooks. You can also click here to see a wide variety of hooks for the back of your door. In the example below, we used this row of hooks to organize scarves. I love that all of these hooks will not damage your door as they just slip over the top. This version would also work great to organize necklaces. They do make jewelry organizers that hang over the back of your door as well.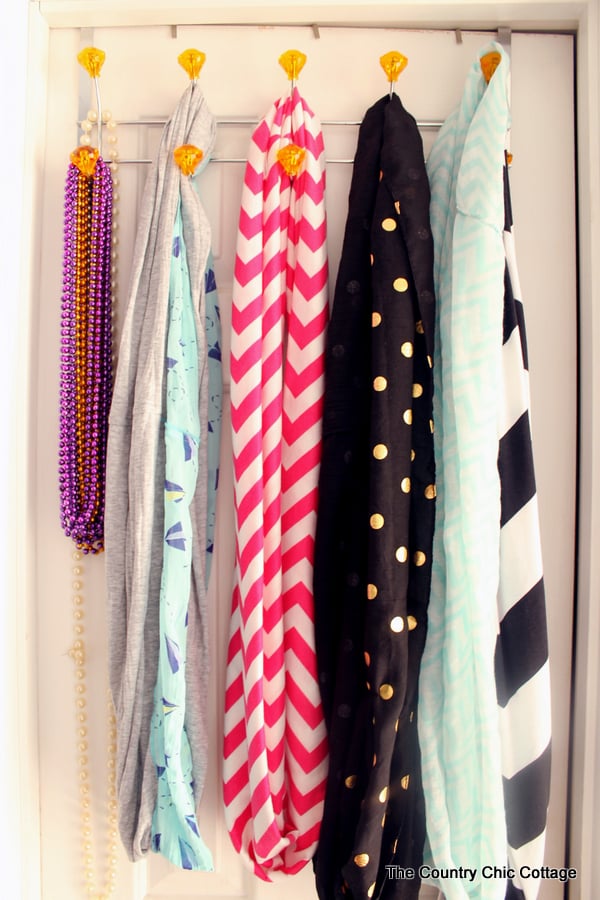 I saved my best weapon for last! The over the door shoe organizer has a ton of possibilities. Below you can see it in my craft room holding craft supplies but there is so much more that you can do with one of these beauties! Click here to see 10 ways to use an over the door shoe organizer and all of them have nothing to do with shoes. I love using these on the doors in my home. If you are looking for unique storage ideas, look no further than these inexpensive solutions. An over the door shoe organizer might just be what you need in your home.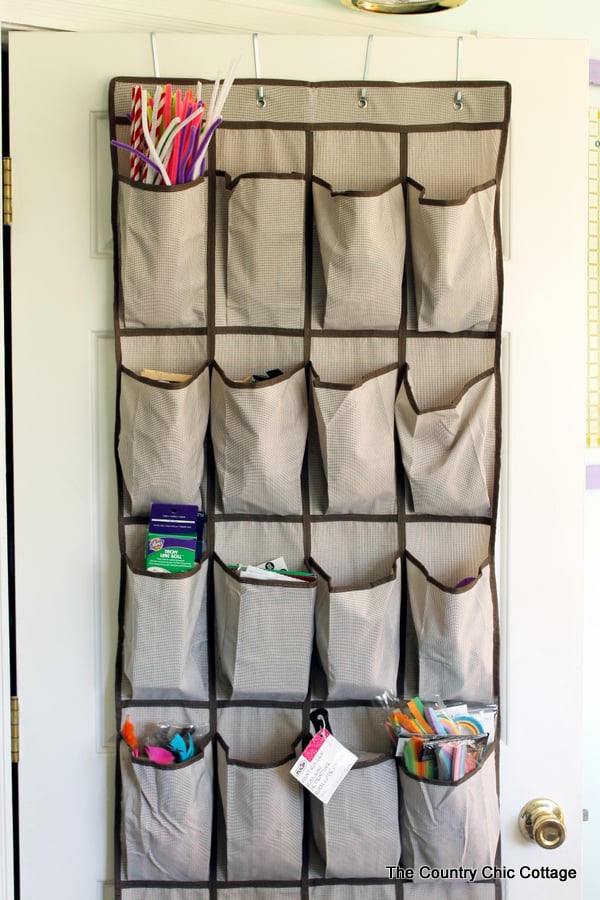 I hope you have enjoyed these storage ideas for the back of your door. You can use one of our ideas or use this to come up with your own way to utilize that space on the back of your door.
Looking for even more storage ideas that are budget friendly?
Try this post to organize your whole house with one trip to the dollar store!
More Home Organization Help
Do images on Pinterest stress you out because they seem more like a fairy tale than something you can actually achieve?
Don't fall into that pretty and perfect trap. You can get clutter-free and organized without living a fairy tale life.
No one knows this better than my friend Hilary! She has an entire course for sale that is dedicated to real-life organization ideas. I love that her approach works for any family with any budget.
Check out her course and judge for yourself!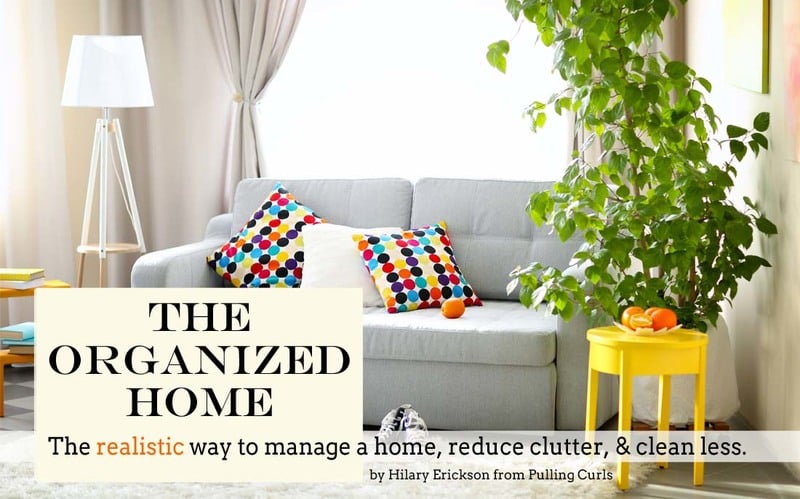 My favorite part of this course is that Hilary strives to make your home easier to clean-up, so that it takes only minutes, instead of hours. Who couldn't use more time and less cleaning?
Plus the system can make your house look fairly put together most times of the day. See for yourself with this course!
Declutter Your Home in 31 Days!
Clear the clutter and organize your home with our daily emails! Every day for a month we will send you a prompt to declutter! Sign up for our email list below to get started.