I am kicking off Craft Lightning week today with my strawberry freezer jam plus some free printable labels for you. This week I am posting a craft each morning that takes 15 minutes or less to complete for Craft Lightning. Each afternoon I will be posting a round up of quick crafts from around the web. You can be featured here as well! Just link up any craft that takes 15 minutes or less to complete to our Craft Lightning linky party. Now are you ready for my secrets to making strawberry freezer jam? And I have a bonus of some great free printable labels for you as well. This post is party of my monthly sponsored series from Online Labels. I will tell you more about how to shop there for labels to fit the tops of your jars below.
If you missed any of the Craft Lightning fun, be sure to check out the quick crafts from day 1, day 2, day 3, and day 4.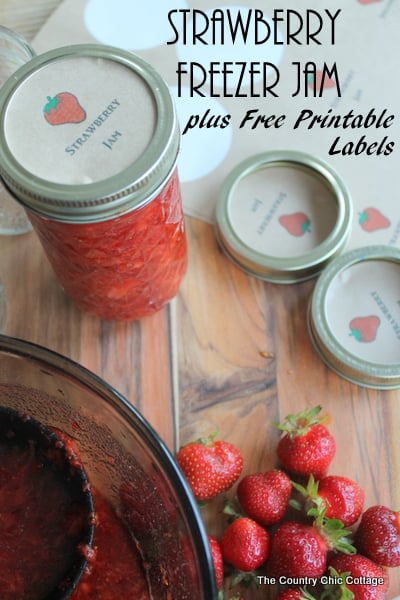 First lets make some strawberry freezer jam. I have been buying fresh strawberries from the Amish community here for years and making my own freezer jam. It is really so simple and so darn good. During one drought year I was unable to purchase any strawberries and would y'all know that my kids refused to eat store bought jam? Yes strawberry freezer jam is THAT much better than that store bought stuff. Plus it is only three ingredients. Mashed strawberries, sugar, and INSTANT pectin. That is the secret my friends. Buy the INSTANT pectin from Ball. This year I went to five stores before I found it in stock but trust me it is worth it.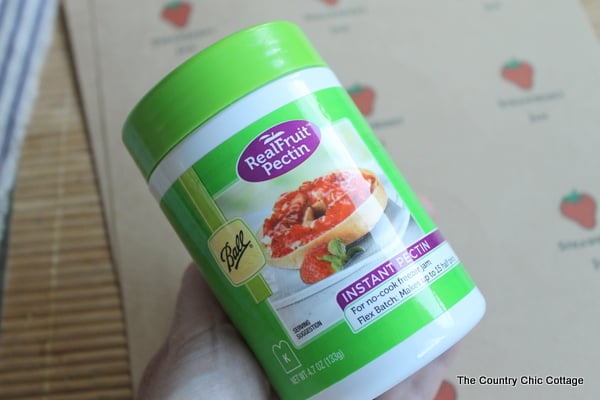 I would recommend following the super simple instructions on the back of the package. Really you just mash your fruit (I use a potato masher) and add sugar with pectin. You literally stir for THREE minutes. Doesn't get much quick than that. Now lets get to those labels. If you need labels to fit the tops of your jars for canning, Online Labels has you covered. Order the OL350 for a standard size mason jar lid and you are ready to labels your jars in style. I am using the OL350BK to print my labels. The last two letters indicate the color you would like your label stock. I love the old world vintage look of the brown kraft paper. You can click below to print my strawberry jam labels on your choice of label stock. Order extra labels for any canning you are doing this summer. You can download a template from Online Labels and easily make your own custom canning labels for your kitchen.
Strawberry Jam Printable Labels <—- click to print your own labels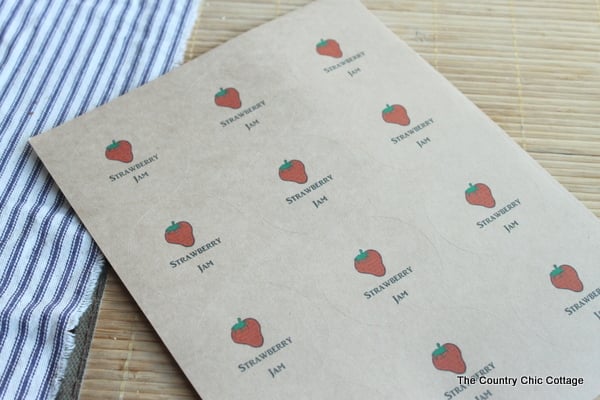 Grab some strawberries while they are in season and preserve them for use this winter. With these simple tricks on making strawberry freezer jam, it will be quick and easy to make your own jam. Be careful, however, your kids may start to refuse store bought jam like mine!
Y'all don't miss the rest of Craft Lightning this week and be sure to link up your quick crafts to the Craft Lightning linky party.
This post is sponsored by Online Labels however all projects and opinions are my own.
A Year of Jar Crafts
Sign up for our email list to get a FREE book with an entire year of jar crafts! 12 months, 12 crafts, tons of fun!