Slime for kids is a hot new trend. And honestly, not just kids are enjoying this sticky, gooey activity. Everyone seems to want to play with fun slime made from household ingredients.
I had this idea for ocean slime for summer and thought I would share the recipe here. We tried a BUNCH of recipes and finally landed on the one below. Hopefully, you will find this simple ocean slime recipe helpful and can make a batch with your kids this summer!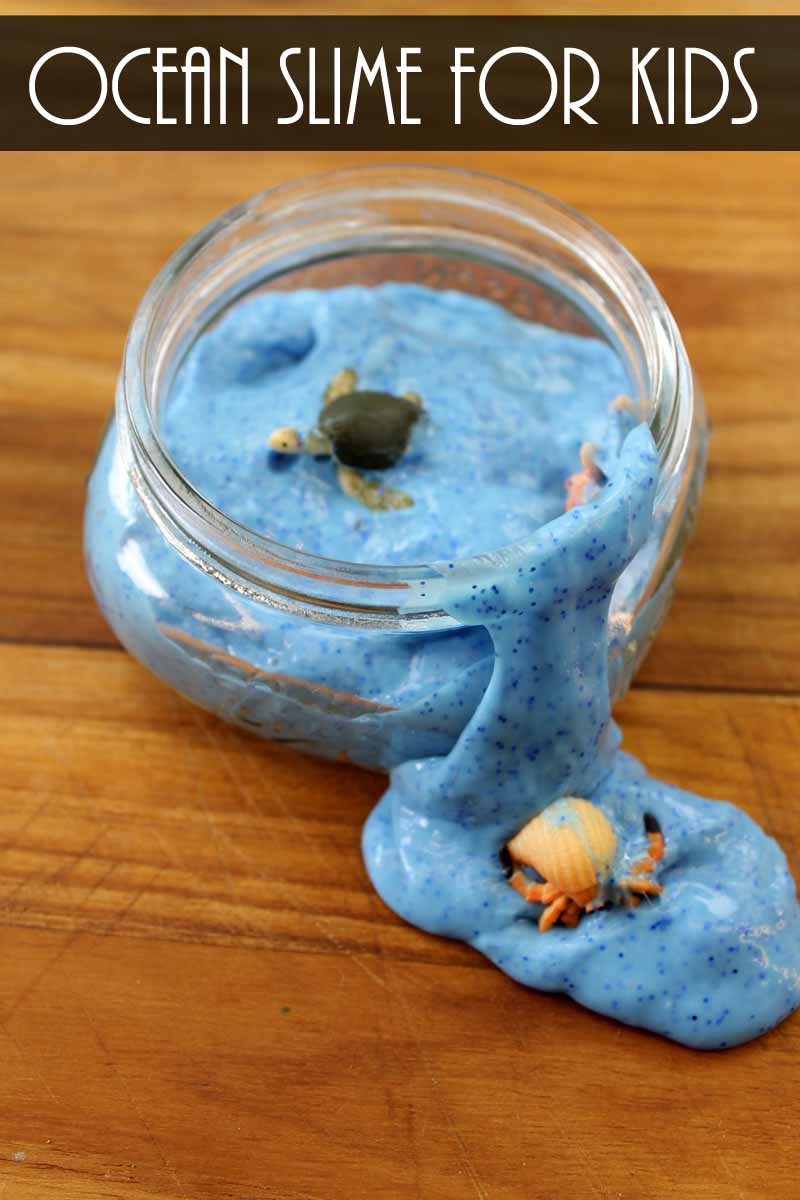 Ocean Slime for Kids Recipe
Ingredients:
4 fl oz white school glue
1/2 TBSP baking soda
1 TBSP saline solution (the stuff for contacts)
Blue food coloring
Blue glitter
Miniature ocean animals if desired
Video Tutorial:
You can also watch me make the slime in the quick video below.
It is so cool how it comes together and the process is much easier to capture on video instead of pictures. Your kids will surely love the science behind this slime!
Instructions for Making Homemade Slime
Can't watch the video or missed some of the steps? Here is a detailed guide on how to make slime for kids:
Pour 4oz of white school glue into a container.
Add ½ tbsp of baking soda, and mix.
After mixing, add blue food coloring until you get the color you want.
Add lots of blue glitter and mix well.
Add 1 tbsp of saline solution. The mixture will turn into slime the more you stir.
Take the slime out and begin kneading with both of your hands.
NOTE: If the slime is really sticky, add ¼ tbsp saline solution.
Work the ocean animal miniatures into your slime.
Store in an airtight container (like a mason jar) when you are not playing with this ocean slime.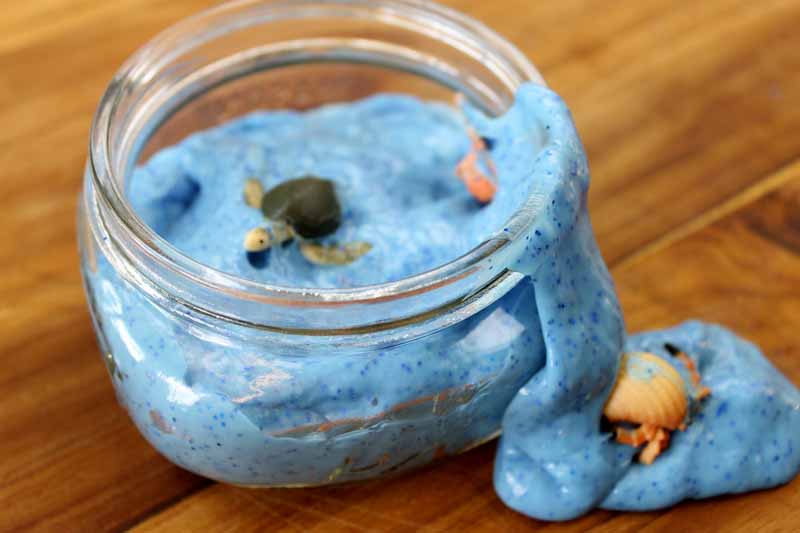 A few warnings and cautions about this project:
Adult supervision is required.
You should only let children 3 years of age and older play with slime.
If large quantities of saline solution are accidentally ingested (greater than a tablespoon), get medical attention immediately.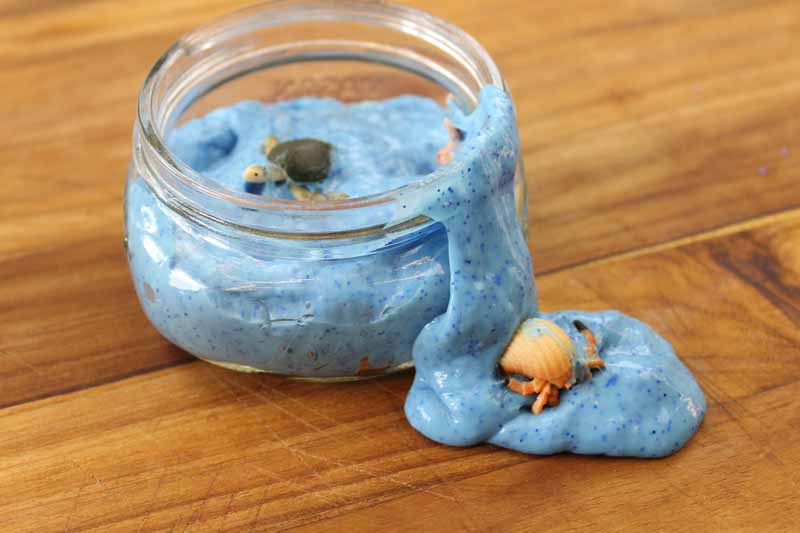 Now your slime is complete and it is time to play! Your kids will love stretching the slime and finding tons of ocean critters!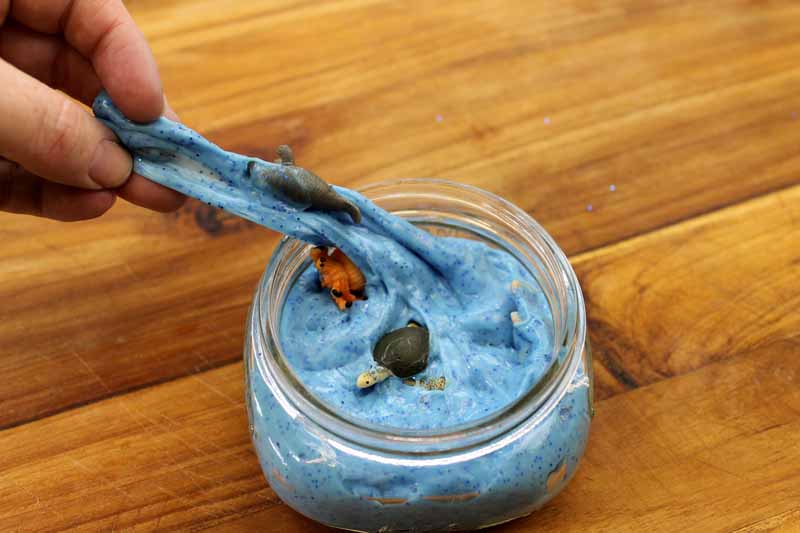 Add this slime for kids to your must make list this summer! The kids will love this little science experiment and the fun they will have with it after it is complete.
Grab your school glue and get started on your own batch today. Don't love the ocean theme? Think of other colors and miniatures you could add to make this slime recipe all your own.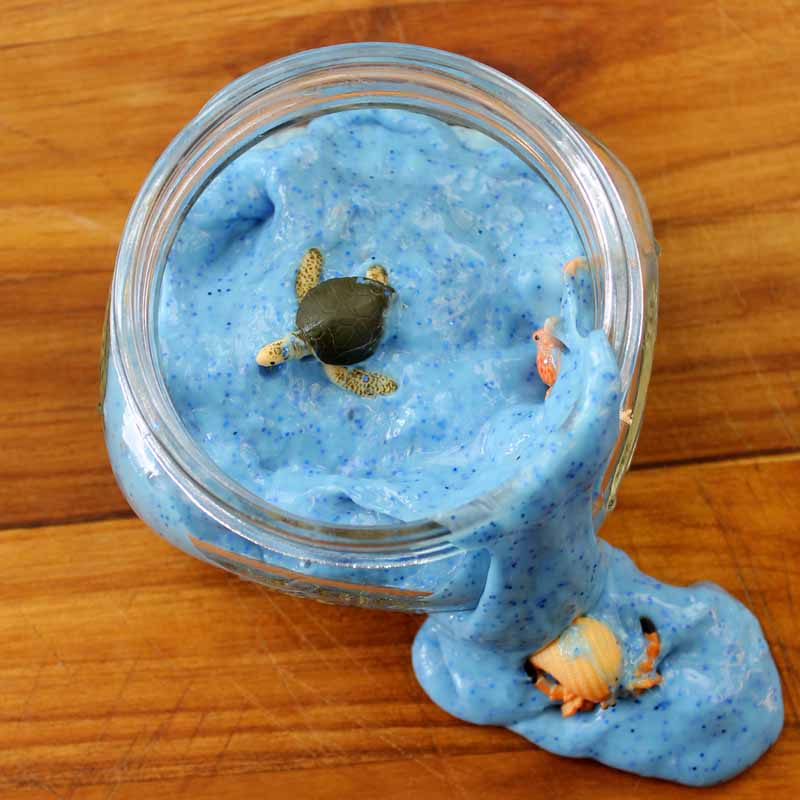 5 Reasons to Make Slime with Kids:
1. It teaches your kid about science.
You might think of science being learned from textbooks. Hands-on experiments, however, are the best way to get your kids to fall in love with science and as well as chemistry.
At its most basic level, creating slime is a chemistry experiment. It shows what happens when two substances combine and their molecular structure changes to form a new substance.
2. It's a problem-solving exercise
Each batch of slime is a mini problem-solving exercise. Do you need to add more saline solution? More glue? If your slime is too sticky or hard, challenge your kids to solve the problem on their own.
Have them think of the variables in the experiment. Things like outside temperature, humidity, how thoroughly it's mixed, and ingredient ratios all factor into the success.
3. It illustrates math and ratios
Most slime recipes are based on a ratio of the amount of glue to the amount of activator. A ratio is a way to describe two numbers compared to one another. Challenge your kids to make more or less slime with this recipe for a fun math lesson.
4. It's tactile and sensory play
Once your slime is made, it becomes great for sensory play and this is important for motor development in kids of all ages.
5. It helps build confidence
Allow your kids freedom to perfect this recipe and instill traits like perseverance, confidence, and resolve.
It's a fact that kids love slime–they love watching slime videos online, and they most definitely enjoy making homemade slime. Slime is a hands-on, creative, and science-filled activity, so let your kids master the craft!
Let them become experts at slime-making as it will build their confidence. All types of children can make their own slime with this easy recipe.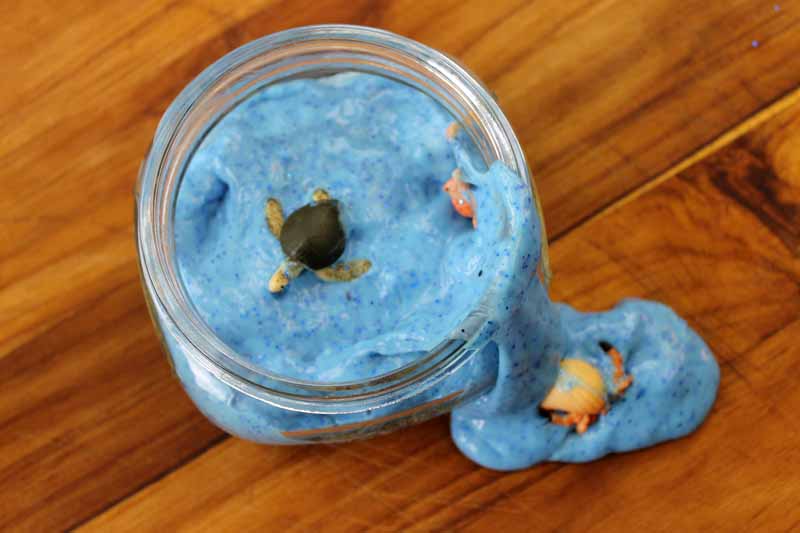 Love slime for kids and looking for another recipe? I have that for you as well! You can click here to see the candy scented unicorn slime over at Mad in Crafts. Have fun and enjoy y'all!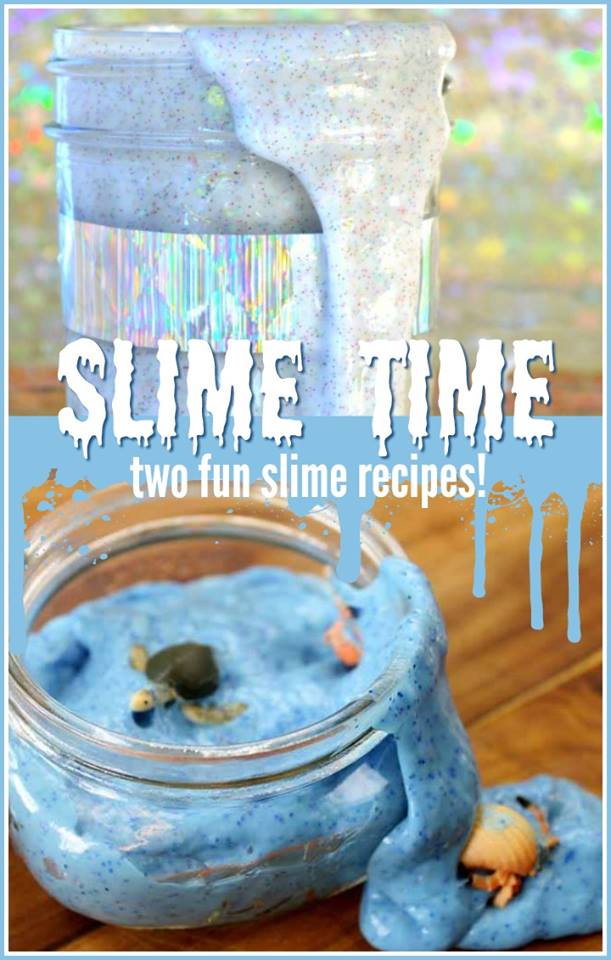 Need more ideas for summer fun for the kids? Try these ideas!