If you are looking for a really fun spider craft for kids that even really small ones can make, then this one is for you! This styrofoam craft can go perfectly with a science lesson about arachnids and encourage fine motor skills and creativity in kids. Plus, it's perfect for kids of all ages! Kids in preschool and grade school will love making these cute spiders.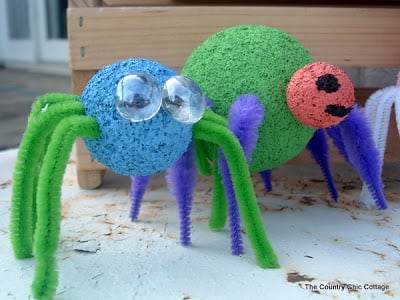 An Easy Styrofoam Craft For Kids
Do your kids ever ask to make art projects? My kids love arts and crafts and ask frequently to make things.
That's how this craft idea came to be.
They wanted to paint something and started to search through my supplies. When they found the styrofoam balls, they decided to turn them into cute spiders.
Spider Craft Supplies
This craft was made with leftover art supplies in my craft closet, so you probably already have everything you need.
All of the amount of supplies and exact steps are in the printable craft supplies at the bottom of this post.
Here's a quick overview of the supplies you need to make this cute spider craft for kids:
Styrofoam Balls (genuine styrofoam-brand balls are rough to the touch)
Wood Skewers
Pipe Cleaners
Markers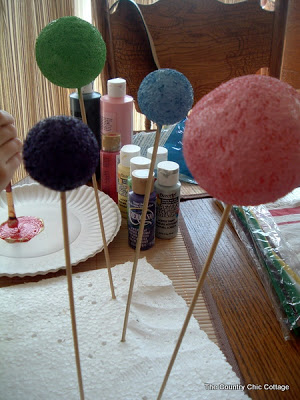 Quick Tips For Making Styrofoam Spider Craft
Before we get to the printable craft card, here are some tips that I learned after I made them with my kiddos. I hope they help you too!
1. Use Old Packing Material As A Base
The easiest way to paint the balls is to place them on wooden skewers. If you have some leftover packing material, use it as a base for the wooden skewers. The foam packing material will keep your skewers steady as you paint them.
If you don't have packing material, you can use a cardboard box or just hold the wooden skewers with one hand and paint with the other hand.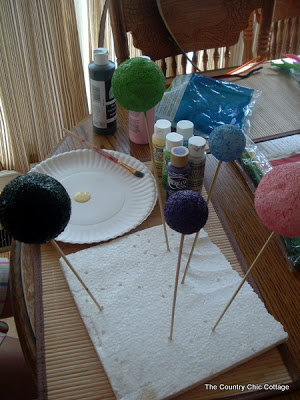 2. Be Creative With Spider's Legs
When it comes time to give the spiders some legs,get creative! We used pipe cleaners because they are easy to bend and shape. There are lots of other supplies you can use as legs too.
Here are some other ideas you can use as spider legs:
Paper folded accordion-style
Bendy Straws
Paper Mache
Wire and Beads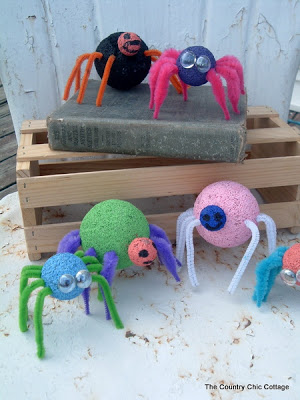 3. Use Gems As Eyes
If you have some silly craft eyes in your stash, use them. If not, here are some more ideas that can work as eyes on your spiders.
We used glass gems with a dot painted on the back. Looks like they have big Coke bottle glasses!
You can also use pom poms as eyes. If you have some large plastic beads, glue them on as eyes too.
Basically, anything that is round could be used as eyes for the spider, so I recommend having fun with it!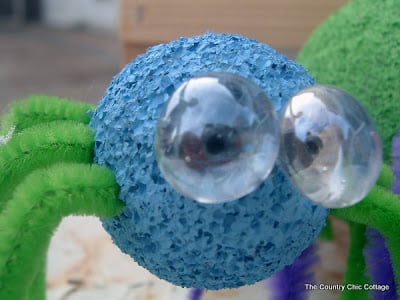 On others, my daughter used a smaller Styrofoam ball for the head and painted on a face.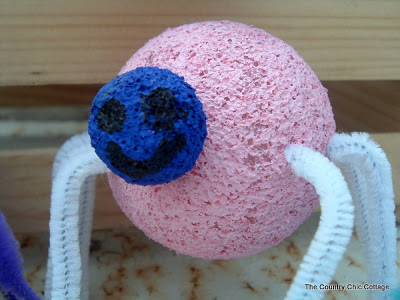 4. Don't Use Smooth Foam Balls
The first time I attempted to make this spider craft, I tried to use a foam ball that is completely smooth and when I painted it, it looked awful! So, take my advice and only use rough, porous foam balls. This allows the paint to go into the grooves and gives it a more uniform look.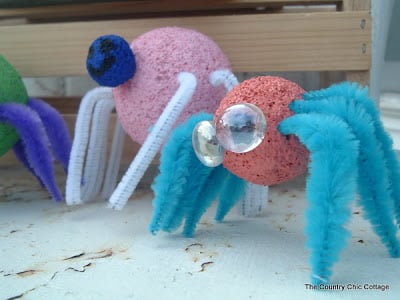 See how great the color is on these spiders! All with one coat and genuine styrofoam brand foam.
Styrofoam brand foam can be found at Walmart, Michaels, Jo-Ann Stores, Hobby Lobby and A.C. Moore.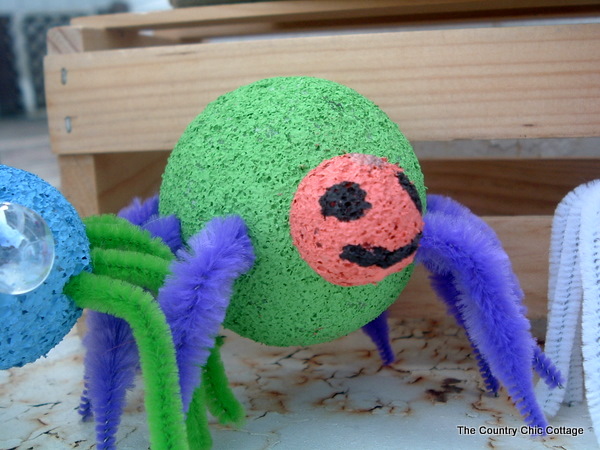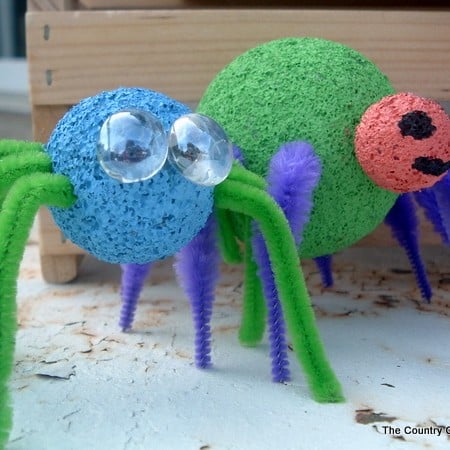 Styrofoam Spider Craft
This styrofoam spider craft is perfect for kids of all ages.
Instructions
Insert wood skewers into the styrofoam balls.

Paint the stryrofoam balls

After the paint is dry, attach pipe cleaners as the spider's legs.

Glue or paint eyes on the sider.

Remove the wood skewers – your project is complete!
Tried this project?
tag us to show off your work!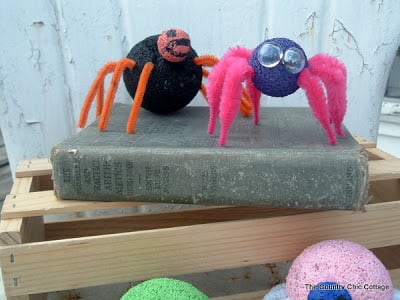 I hope you enjoyed our spiders! And maybe make some of your own!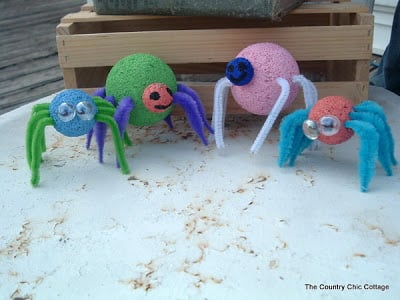 More Crafts For Kids
If you enjoyed this styrofoam spider craft, here are some more crafts for kids you might enjoy next!