I decorated my mantle (yes again!!). This is where my recent projects ended up! Here is the new (improved) mantle shelf for summer (or until I change it again)…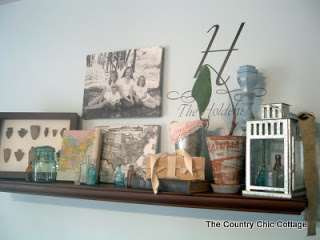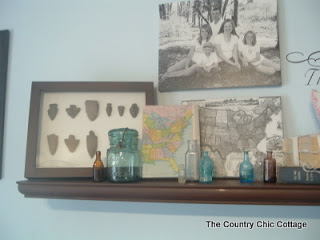 On the opposite, I have a lantern, plant, and some shabby books…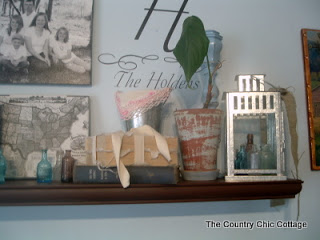 My mini bottle collection remains on the shelf. Even filling my Ikea lantern..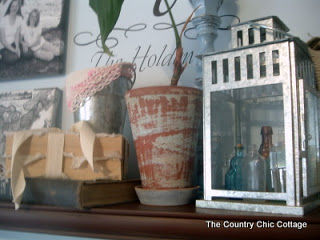 I stuffed a vintage doiley in that galvanized bucket…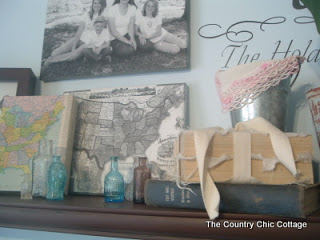 And what mantle doesn't need a blue ball jar??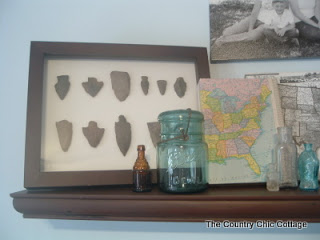 The colorful map, jars, and bottle add just the right amount of summer fun!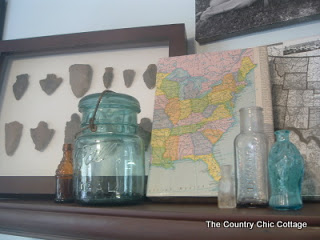 So am I the only one that constantly changes things??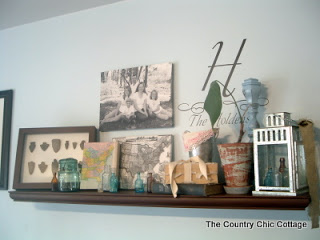 ~Thanks for stopping by!~

~Angie~
Weekly Newsletter
Subscribe to get our latest content by email every week!