Your front door might just need a summer wreath to welcome in the season. We have an easy one today with a wood USA cutout that is covered in resin. This project is actually really simple and a great way to get started with resin if you have never used it before. So, jump right in and make your own USA wreath to show off your patriotic pride.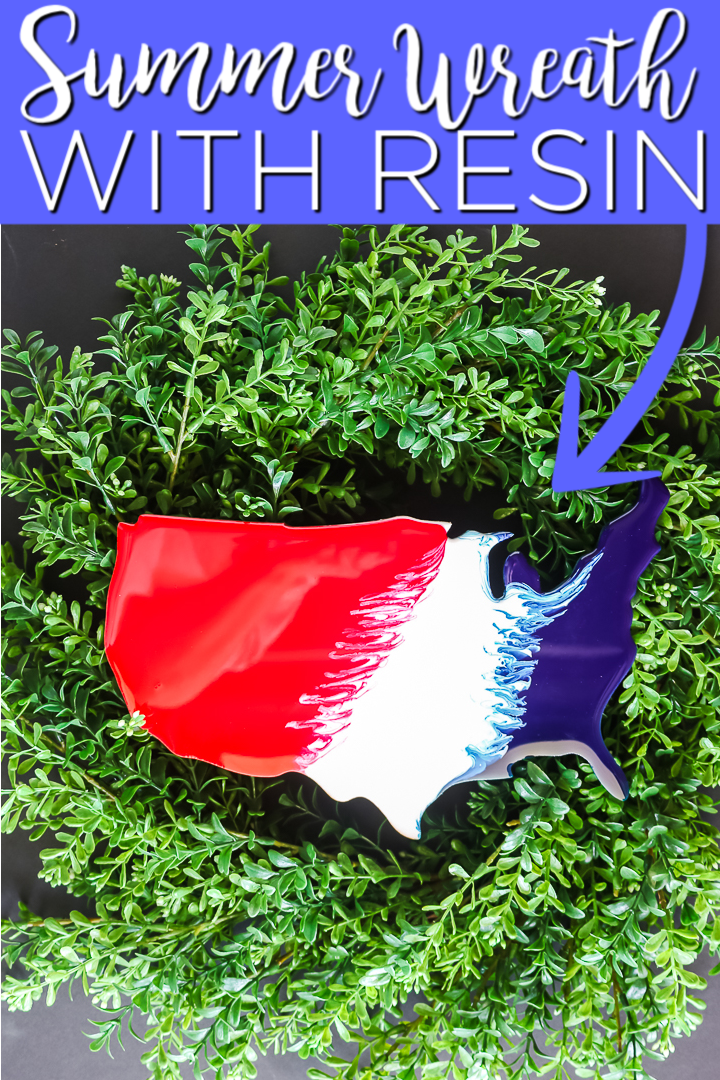 Supplies to make this summer wreath:
Boxwood wreath
USA wood cutout (I used the 12-inch version)
Resin pigment (in red, white, and blue)
Stir sticks
Hot glue and a glue gun
Wood skewers
Gloves and other protective equipment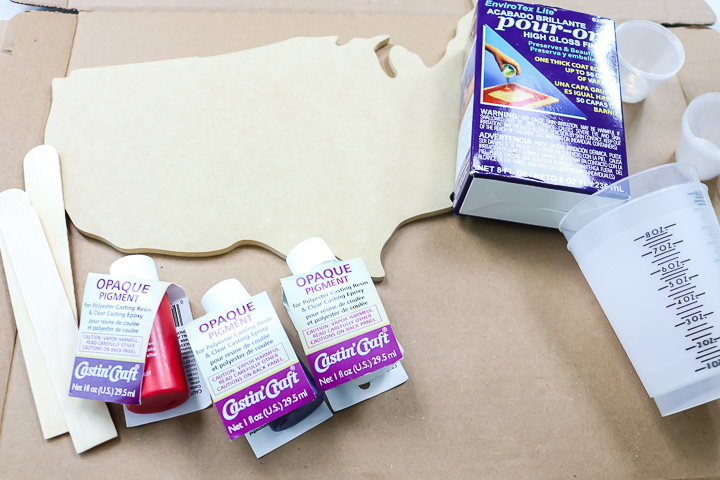 How to Make a USA Wreath
Gather your supplies and jump right into making this adorable wreath for your front door. You can actually add the USA cutout to any wreath once you have it complete. So, if another wreath is more your style, use it instead of the boxwood version.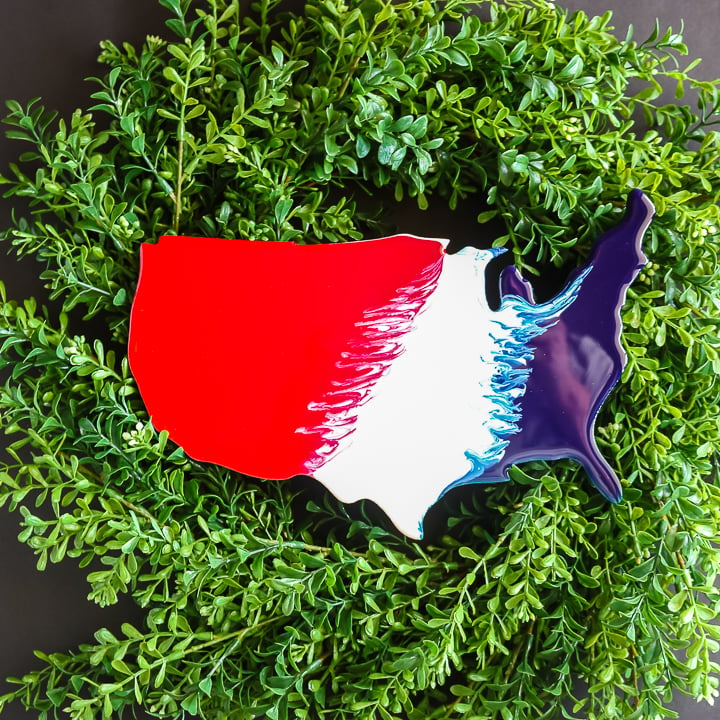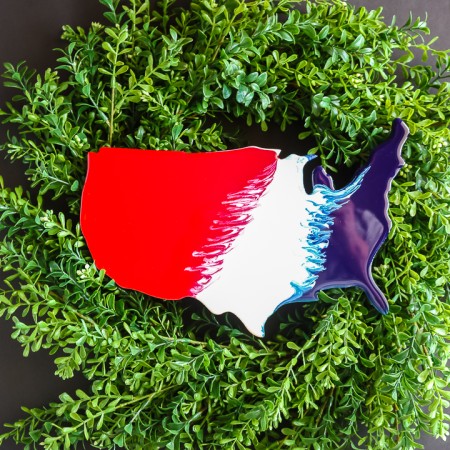 Red, White, and Blue Wreath Idea
Your guests will love this touch of patriotism on your front door this summer.
Supplies
Boxwood wreath

USA wood cutout

I used the 12-inch version

Resin

Resin pigment

in red, white, and blue

Stir sticks

Hot glue and a glue gun

Wood skewers

Gloves and other protective equipment
Instructions
Start by measuring and mixing your resin according to the package directions. Be sure to use proper safety equipment when working with resin. Mixing properly is vital to your success with resin so be sure to read and measure carefully. Then divide up your mixed resin into three small cups. Add the pigments to each one to get your desired colors.

Prop your wood cutout up on a few spare cups and put it over some cardboard to protect your work surface. Then start pouring the resin into three different areas to create the red, white, and blue effect. You will want to push the resin around a bit to get it close to all of your edges.

Then use wooden skewers to marble the lines between your colors. You can do this as much or as little as you would like. Allow to sit a few minutes then pop any bubbles that rise to the top. You can do this with a flame that you get close to the project or by blowing on the project gently. Then allow to cure overnight. Check on your project a few times and wipe away any drips that you may get over the edges.

Then use hot glue to secure the wood piece inside of your summer wreath.
Tried this project?
tag us to show off your work!
Then just hang your new wreath on your front door to welcome in summer. I love adding a red, white, and blue wreath to my door during this time of the year. It is an easy way to show patriotism and, let's face it, it is cute too!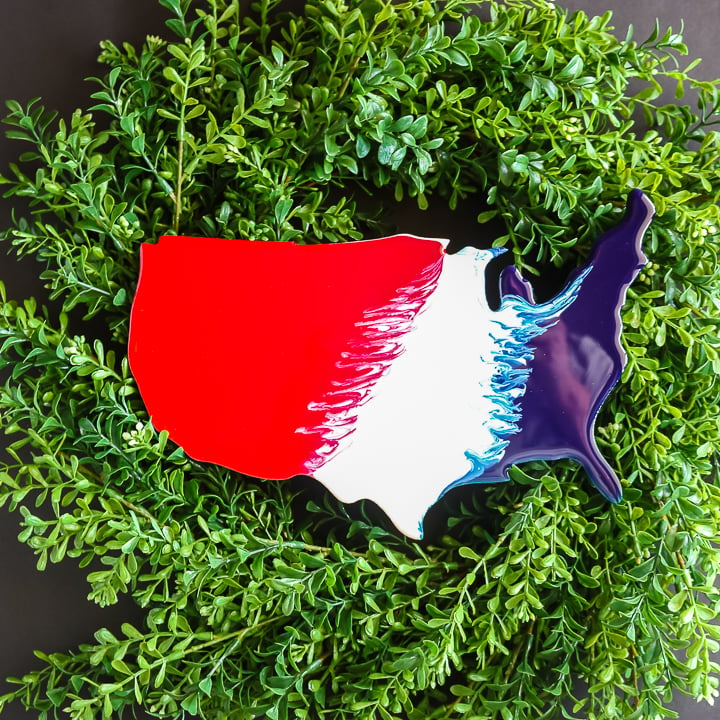 Remember, there is no reason to be scared of resin! Just jump in and make something amazing. This is a great project to start with as you really can't mess this one up.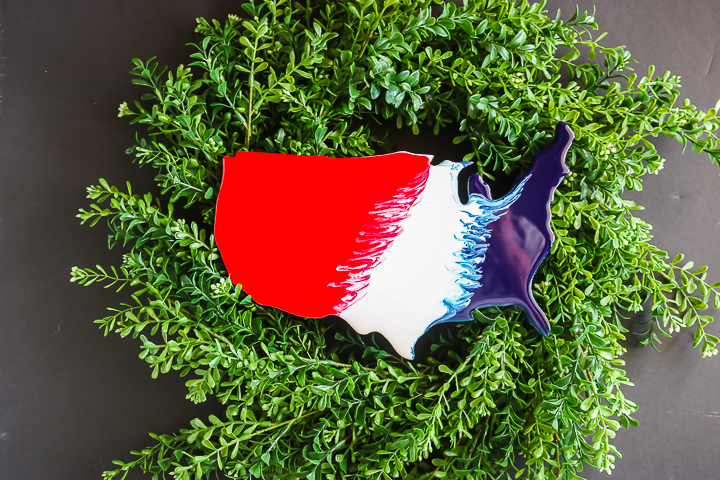 You can also swirl your colors more for a marbled look or marble the entire surface instead of leaving them separate. Either way, you are sure to love this summer wreath and how great it looks welcoming guests to your home.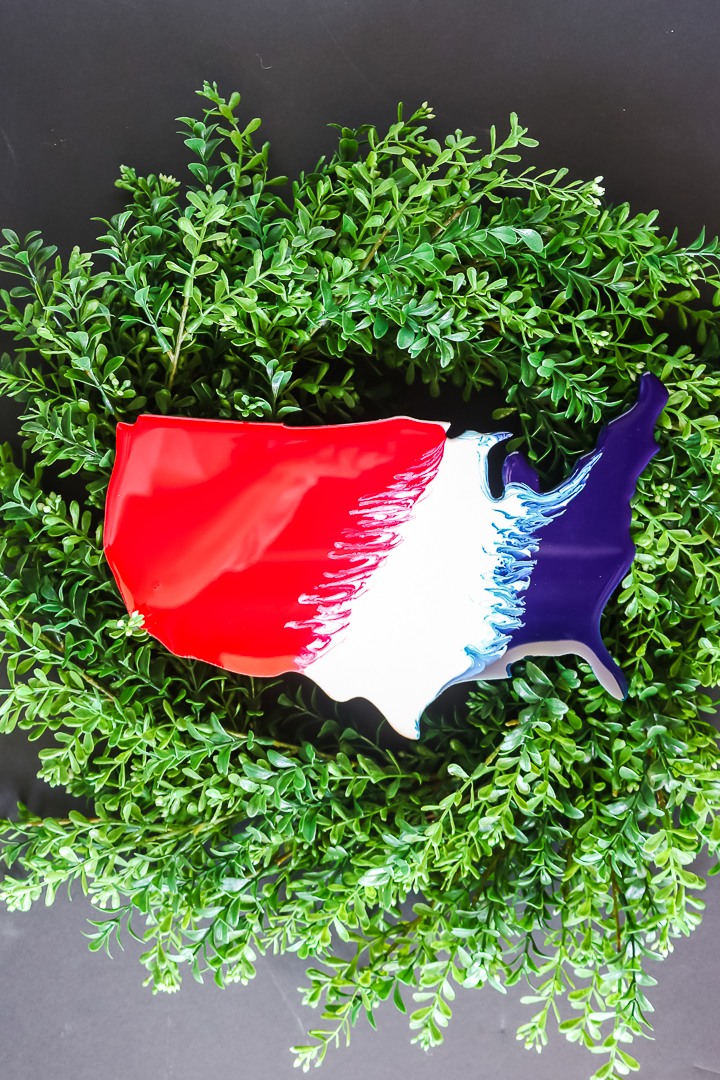 Struggling with resin and need help?
I know that a ton of you are intimidated by resin. Don't be! You just need to know the basics and gain some experience with the medium. I have a course that will help you to master epoxy resin and give you the confidence you need to tackle this project and so much more.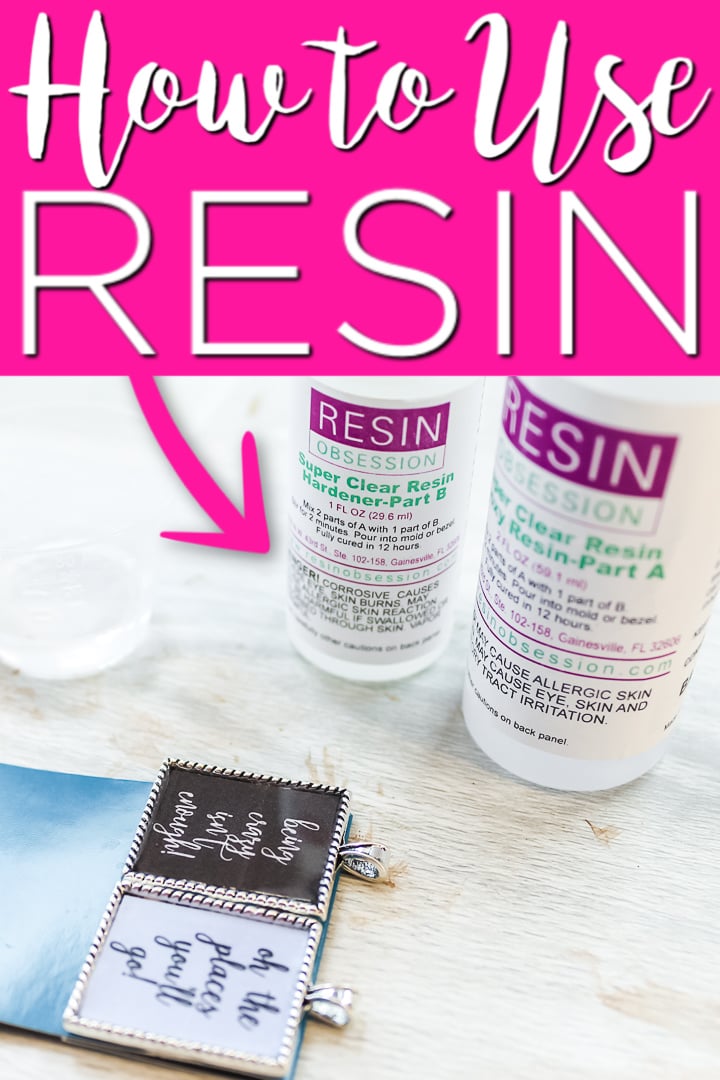 With unique insights drawn from more than a decade of creating and selling resin jewelry worldwide, this course is from an Amazon best-selling author on the topic. This class goes beyond making a few projects. You get thirty video lessons to give you clear directions on how to make resin jewelry you can confidently share and sell. Want to see more?
Love this wreath idea for summer and want more? Try the links below as well!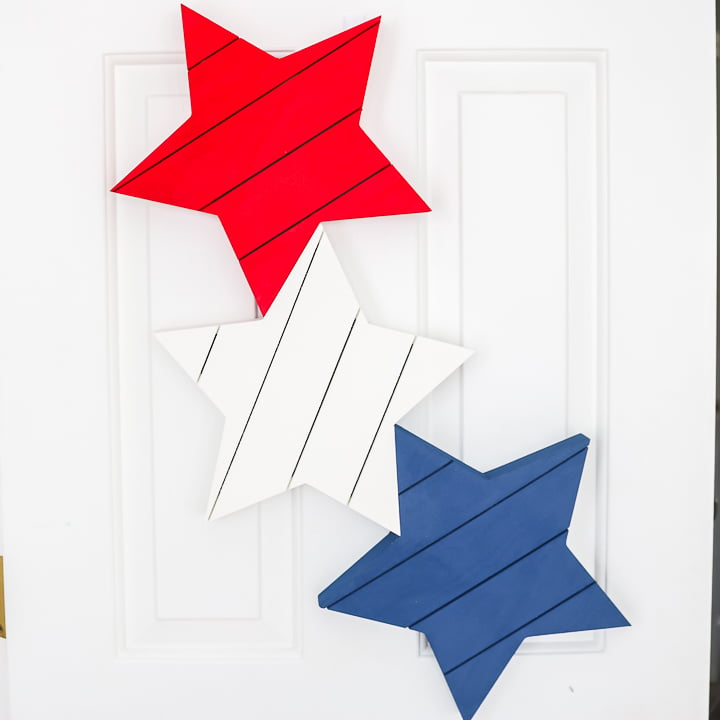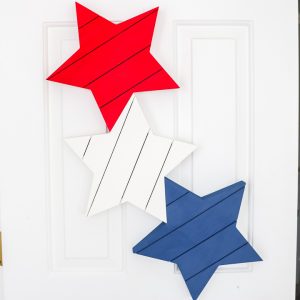 Wood Star Door Decor
A cute and unexpected 4th of July wreath that is super easy to make.
Read More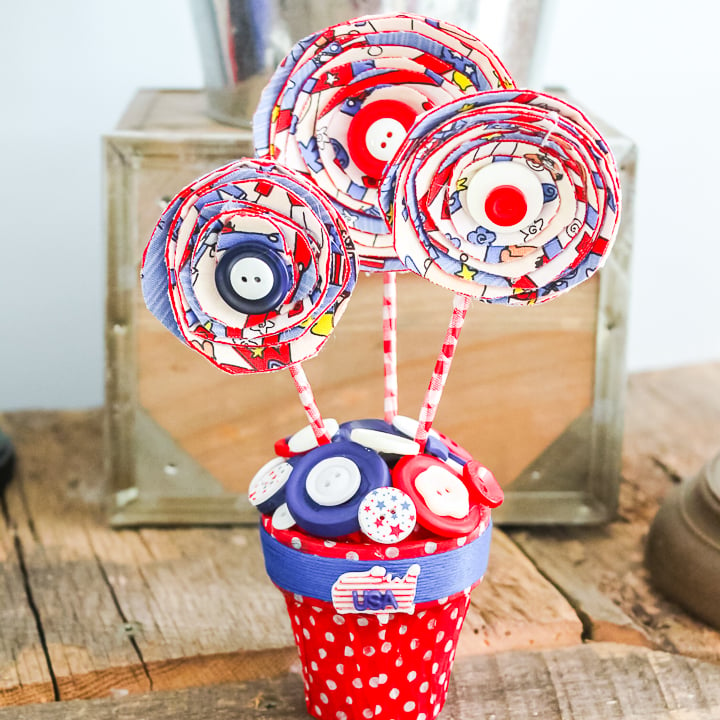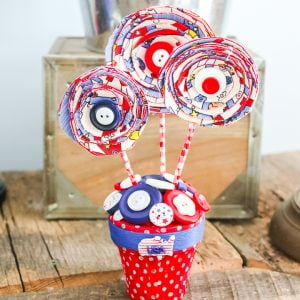 DIY Patriotic Craft Idea
You are going to love how this patriotic home decor looks in your home.
Read More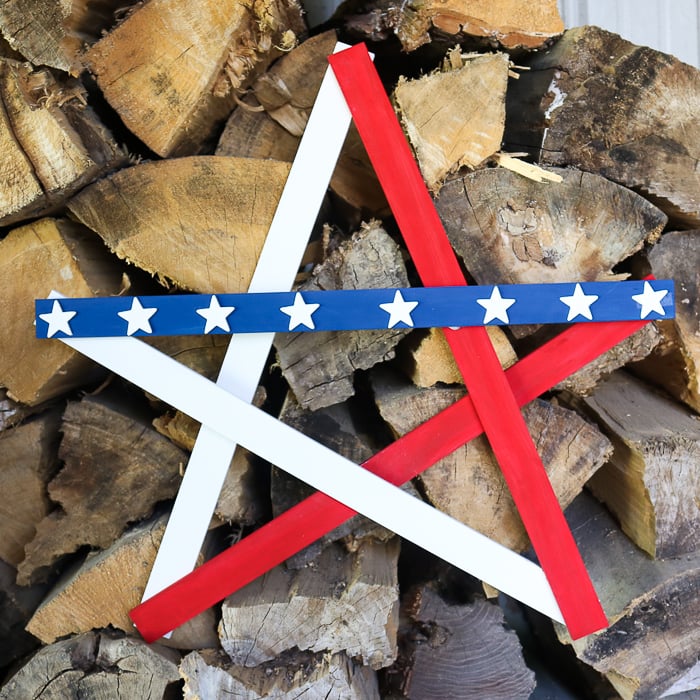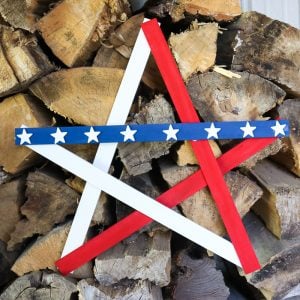 Large Wooden Star
Make these large stars to decorate your home for summer outdoors as well.
Read More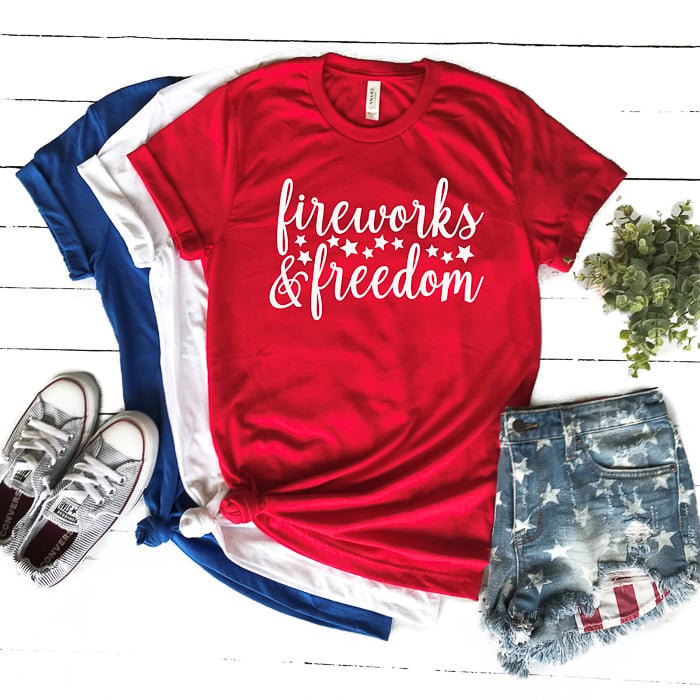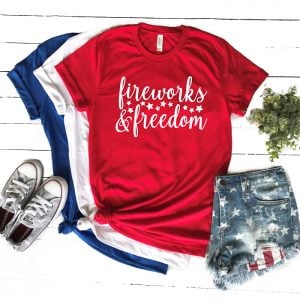 Download a Free Patriotic SVG
Get this fireworks and freedom SVG for free to use in your crafts this summer!
Read More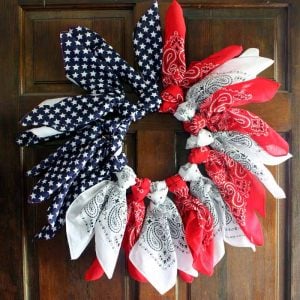 Patriotic Bandanna Wreath
Use bandannas to make a fun and festive patriotic wreath.
Read More