Did you know that you can make your own twine wrapped vase in minutes? This easy project is inexpensive and can make a big impact on your home's decor. I made mine with some fall-like colors but these could be customized to any time of the year. Add to the center of your fall table with some flowers or put in things like pens for organizing your office.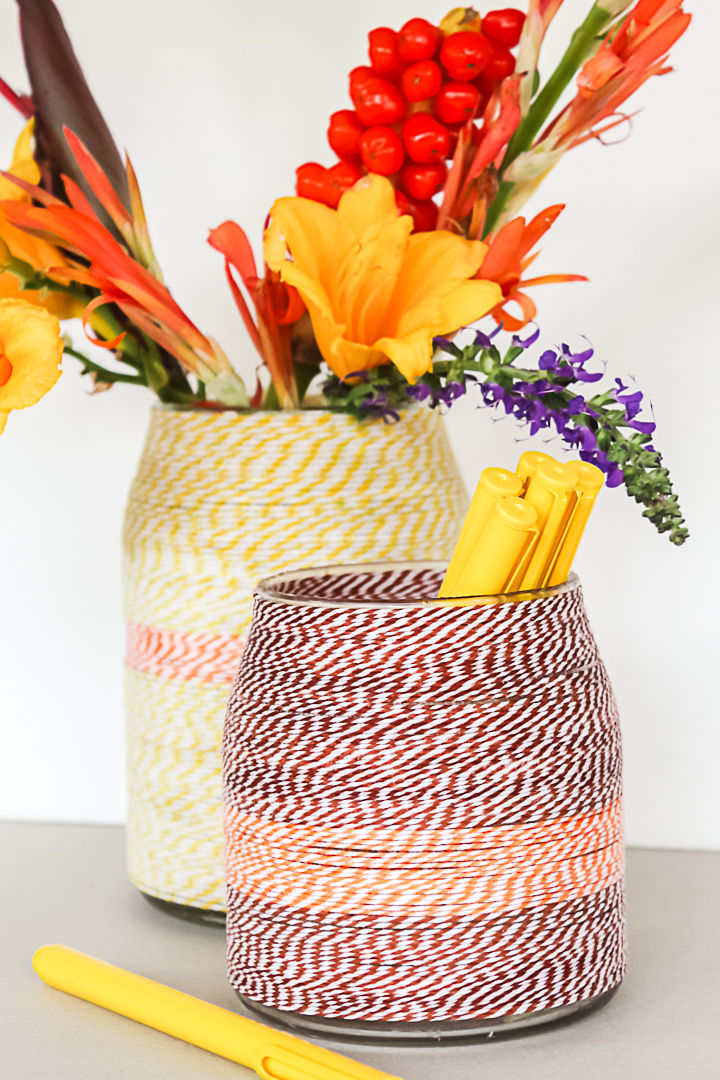 Supplies needed:
Glass vase (any that you have on hand)
Twine (in any color you would like)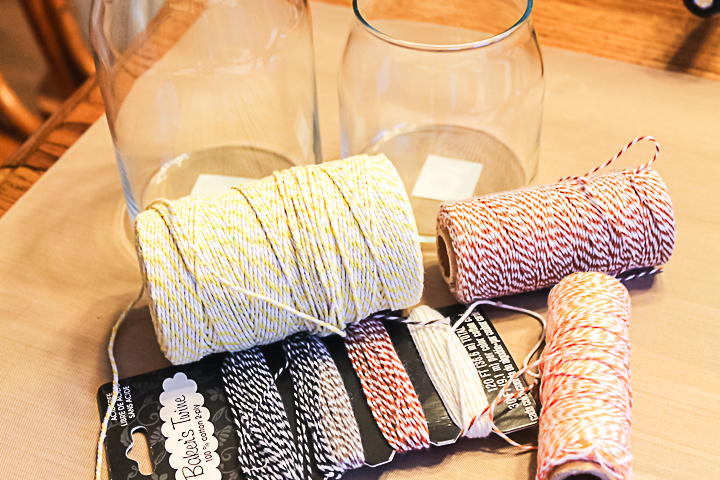 How to Make a Twine Wrapped Vase:
Start with your first color of twine and some decoupage. I like to apply the decoupage to the vase with a craft stick in a thick layer. Then just start laying the twine into the medium and wrapping it around the vase.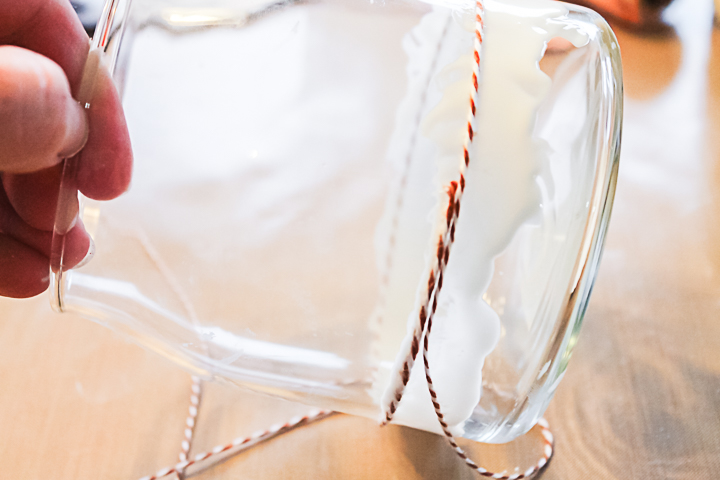 Keep wrapping and pressing the twine close together. Make sure that you get the layers as tight as possible. You can also use the craft stick to push the twine tight as you go.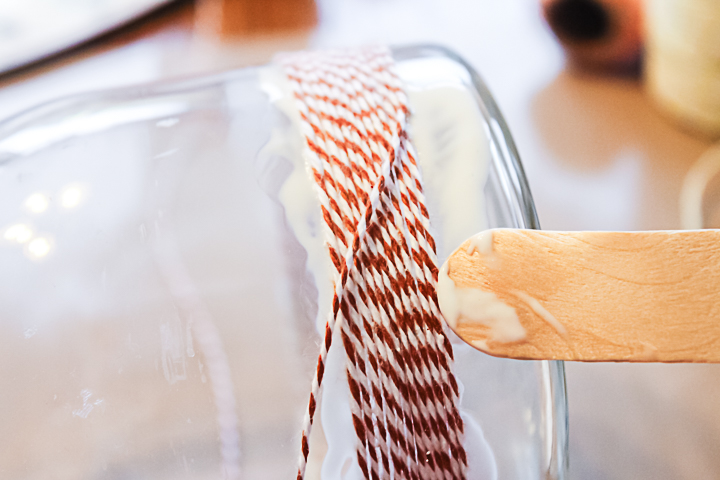 You can add different colors to the same vase if you would like or use all of the same color. Allow the vase to dry completely before displaying it. You can put the vase on wax paper to protect your work surface from the decoupage as it dries.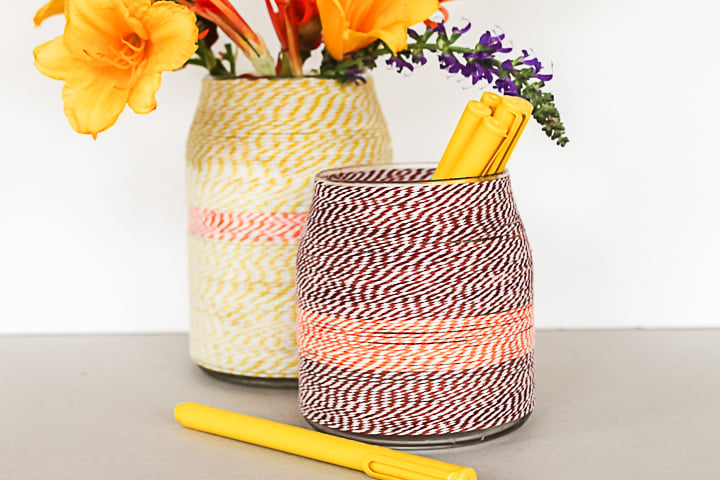 I like making stripes on mine but you can make whatever pattern you like. These are easy to make and super inexpensive. Find jars and vases at a thrift store or dollar store to keep the cost of this project low. You can even use this method to cover mason jars for some colorful decor.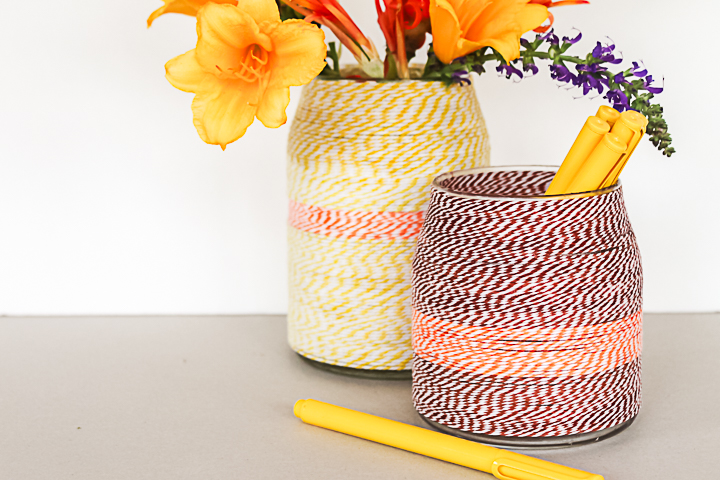 Add in flowers, office supplies, or anything else that needs a home. A twine wrapped vase is easy to make yet oh so cute in any home. I could see making these in different colors for different seasons.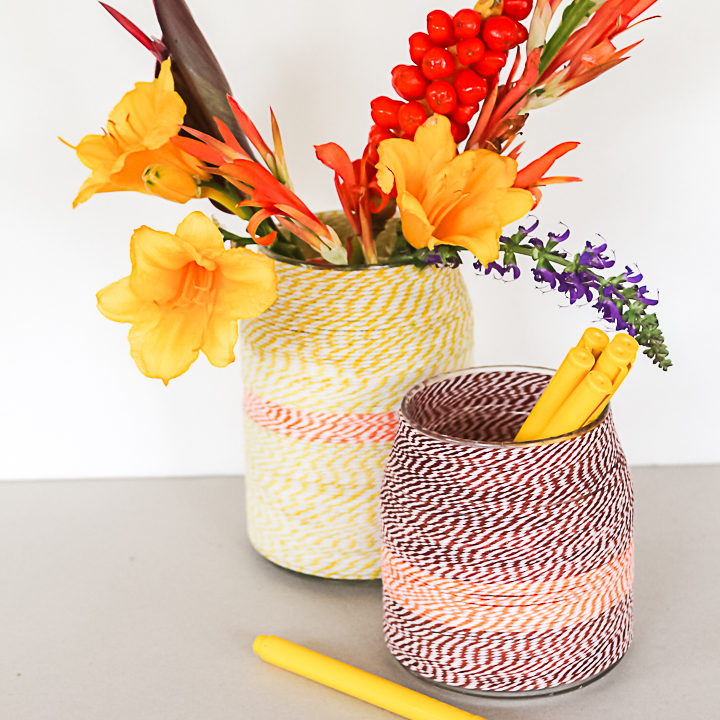 Try adding red and green for the holidays. Or a rainbow effect would look great in a kid's room. It would even look great with a hanging twine wrapped rainbow. Whatever colors you decide to use, be sure to make a twine wrapped vase or two for your home. You will be so glad that you did!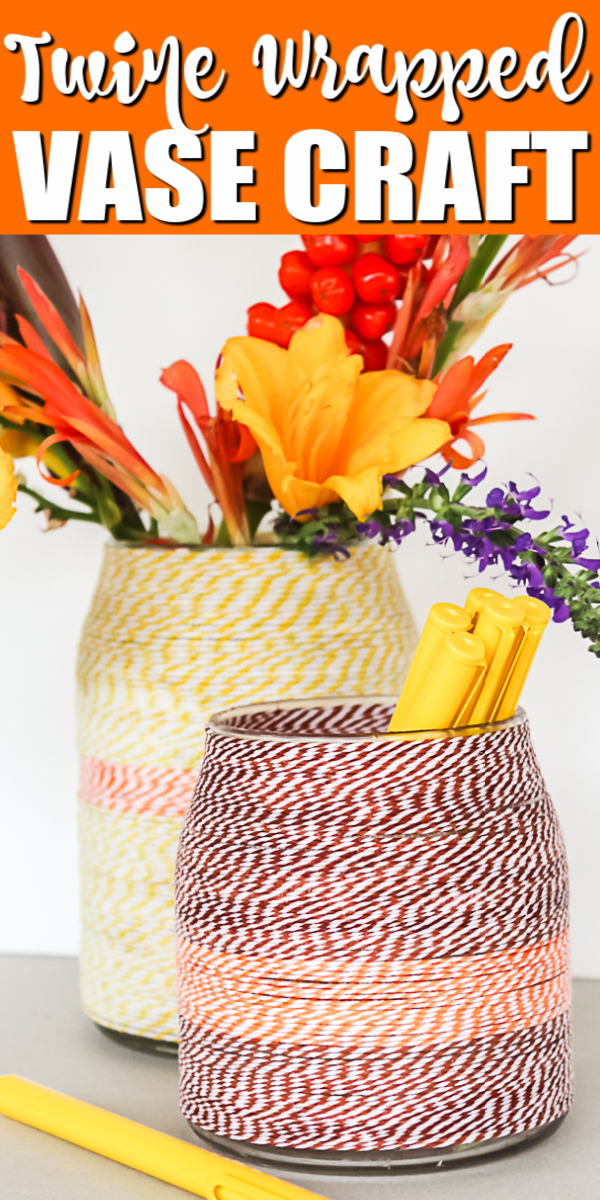 Love this easy DIY vase idea? Try these other links as well!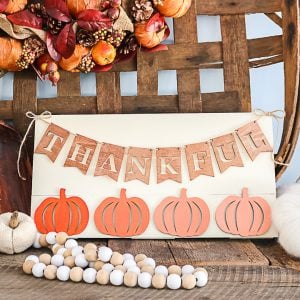 Thankful Sign for Fall
Make this cute fall sign from wood and add it to your home's decor this autumn.
Read More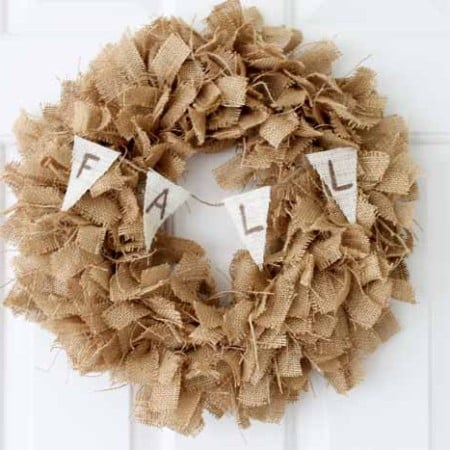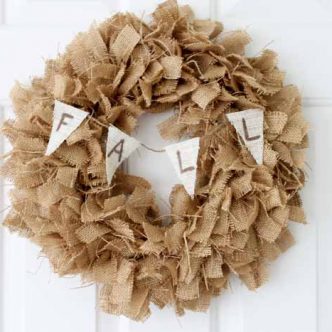 How to Make a Fall Burlap Wreath
This simple DIY burlap wreath is the perfect way to add a touch of rustic decor to your home! Use this simple technique to create this burlap wreath in just a few minutes.
Read More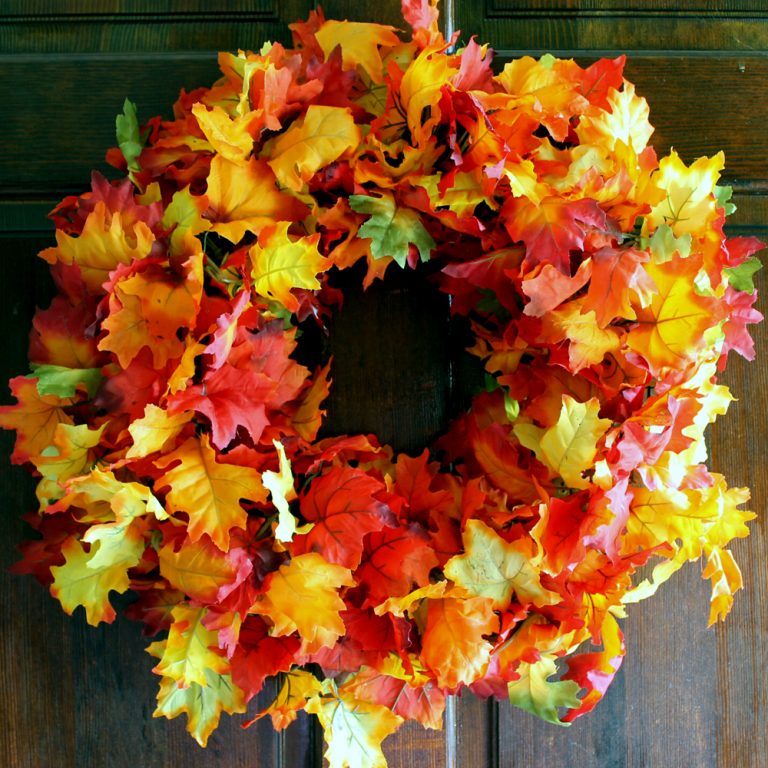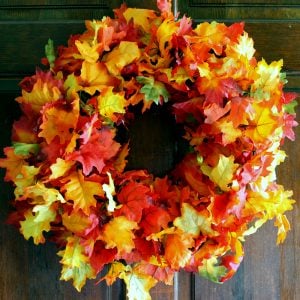 Make a Fall Leaves Wreath
Turn fall leaf garlands into something incredible in 5 minutes or less with this easy autumn DIY project.
Read More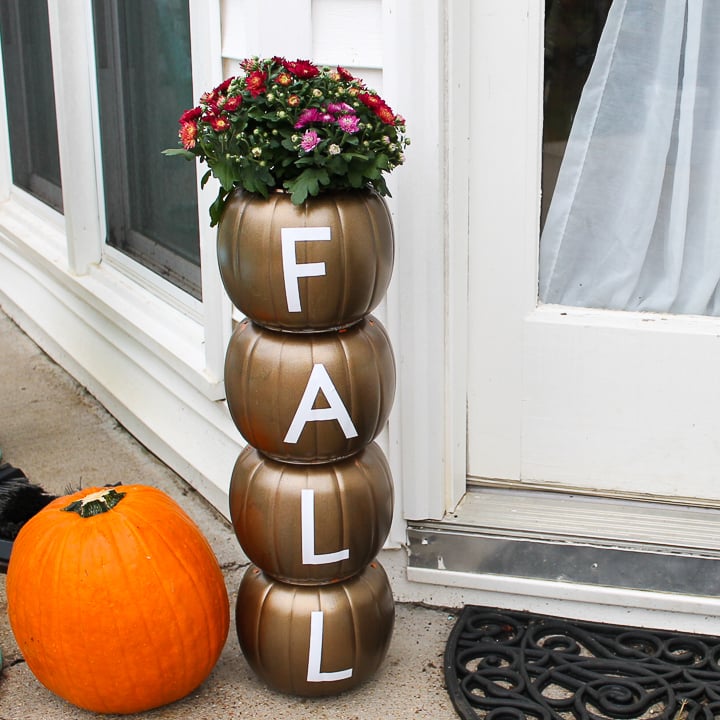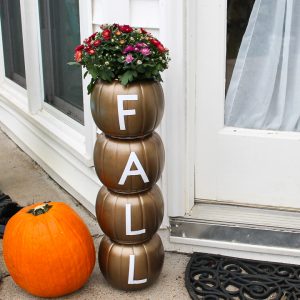 Pumpkin Planter
Make the perfect planter for fall with your Cricut machine!
Read More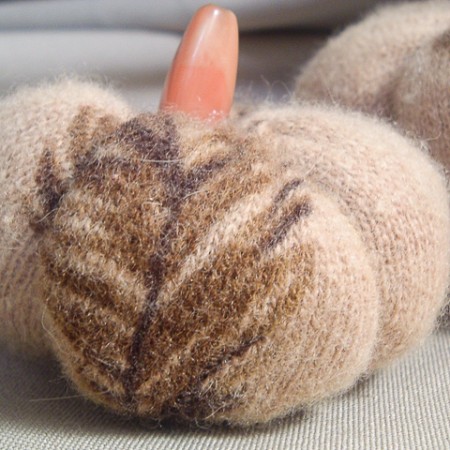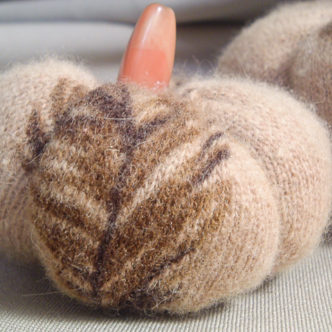 Sweater Sleeve Pumpkins
Use an old sweater to create something fabulous this fall!
Read More
A Year of Jar Crafts
Sign up for our email list to get a FREE book with an entire year of jar crafts! 12 months, 12 crafts, tons of fun!