I have kicked off 2015 on a declutter and organizing mission. Here are some office organization ideas from around the web for your inspiration as well. Lets kick clutter to the curb and get things in order! Get inspired by the below plus follow our declutter series on Instagram for daily reminders and inspiration.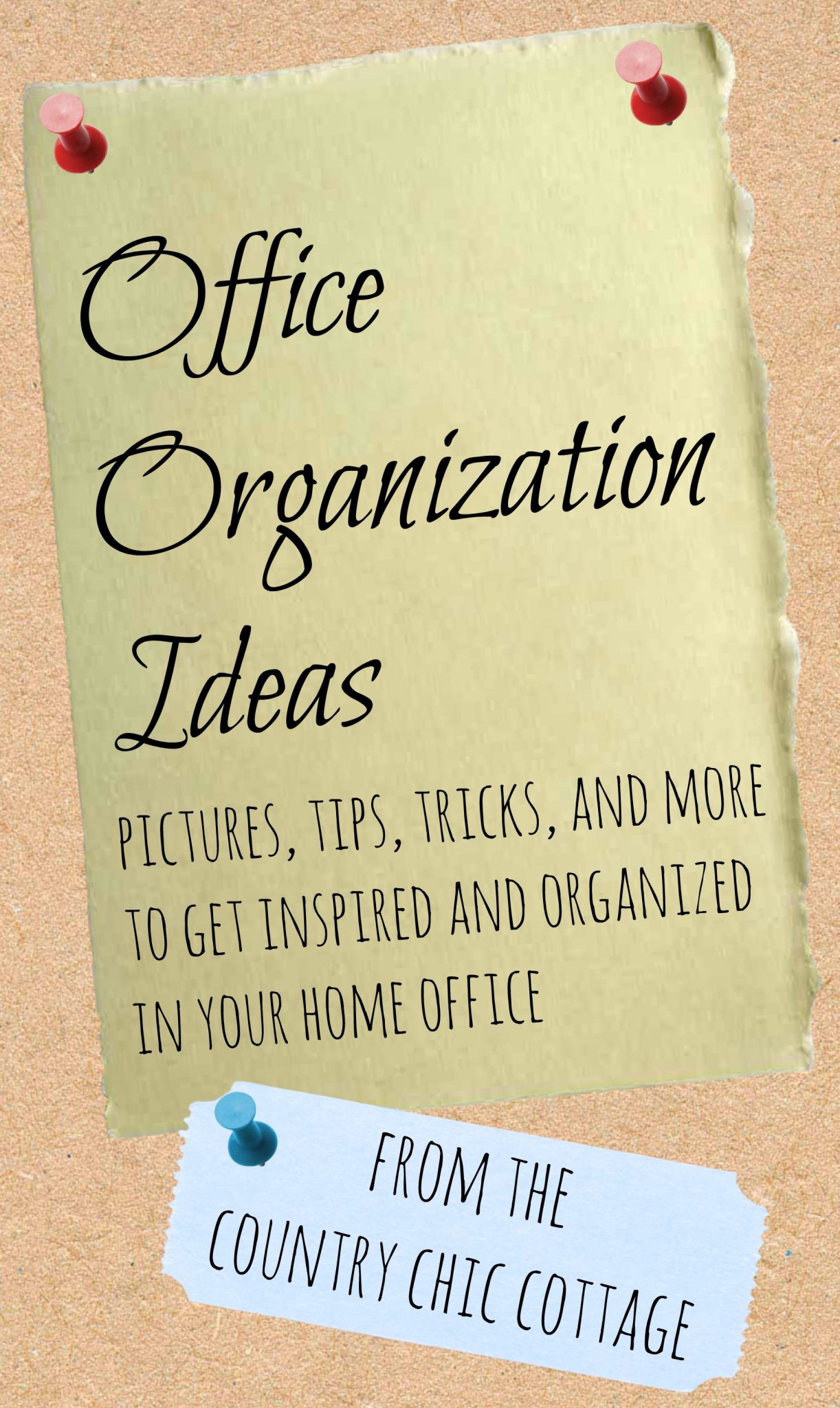 I like to kick things off with my dream space. A girl can dream big and I would be in awe with a home office like this one.
Next is a practical way to organize your office in style. Framed chalkboard, magnetic boards, and even peg boards have me loving this space.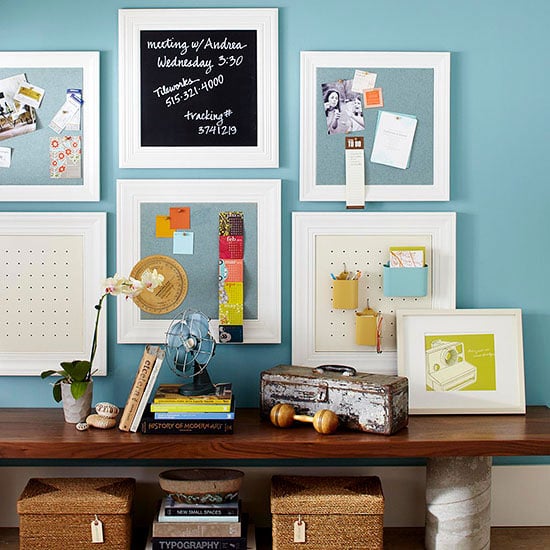 How about a big wall of cork? This next space has one to pin up all of your information plus a chalkboard below for the kids to play.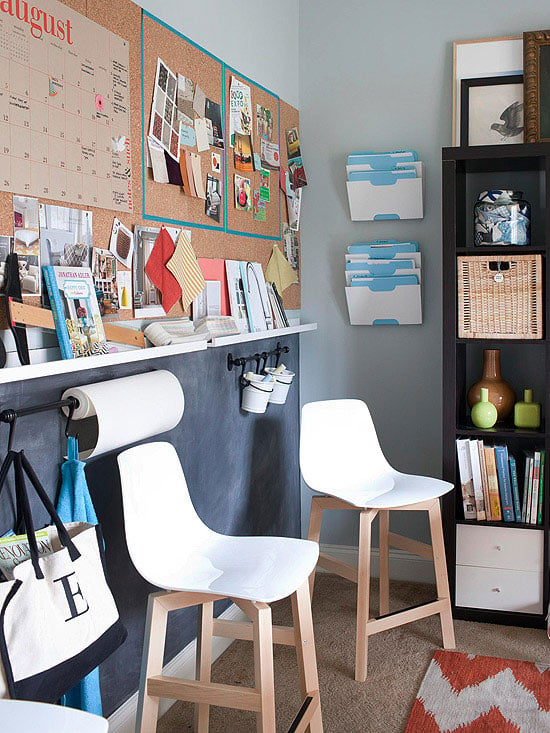 Organize paper clutter and make it look stylish at the same time. Cover those magazine holders in pretty paper for a show stopping display like the image below.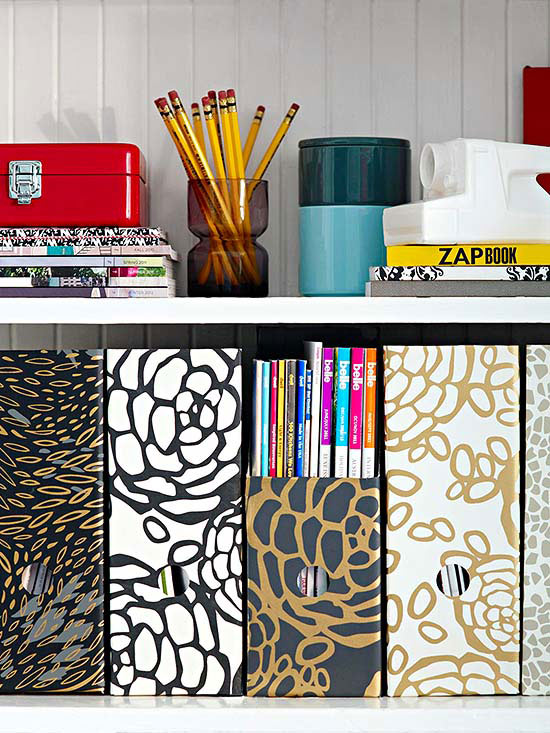 Your office space does not have to be huge! A very simple built in desk can suit the purpose when organized and pulled together properly.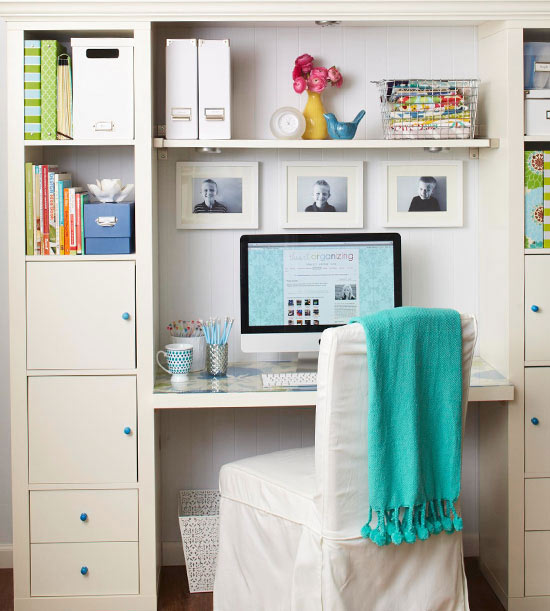 No built ins? What about a spare closet? Yes a closet can become a work space and look amazing at the same time even with the doors open.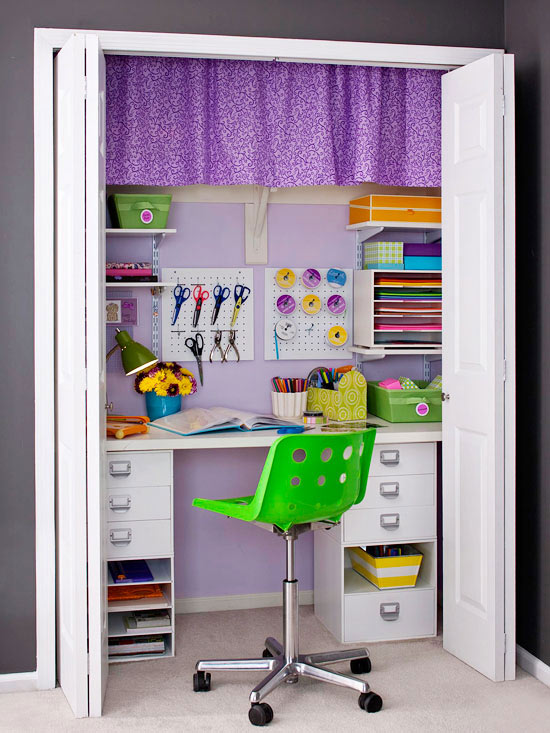 Have an alcove or small unused nook in your home? Those also make a great mini office space to organize those papers and maybe even get some work done!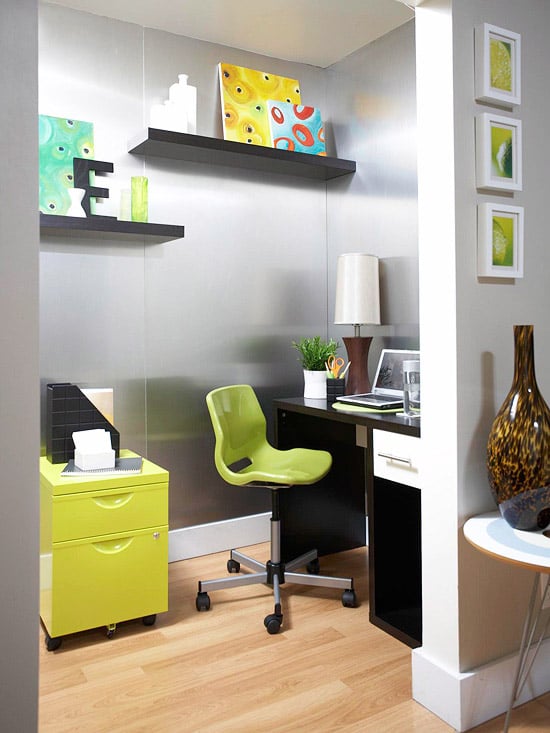 When I think office, I also think about my ever growing collection of craft supplies. A wall unit like the one below can get anything from craft to office supplies organized in no time.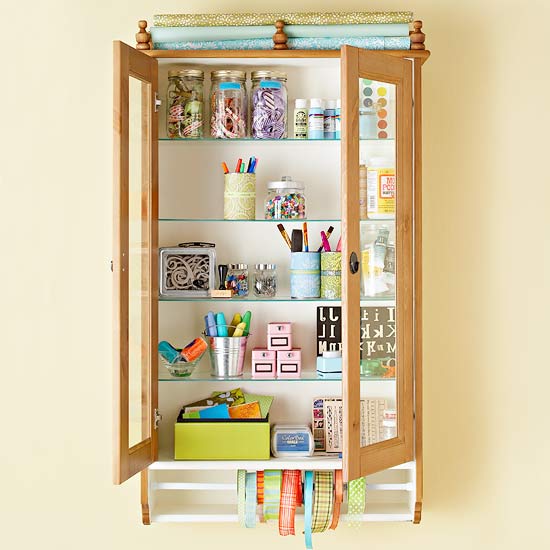 I love the small details of any space. The idea below was just too brilliant not to include! I believe I need some hanging buckets in my life.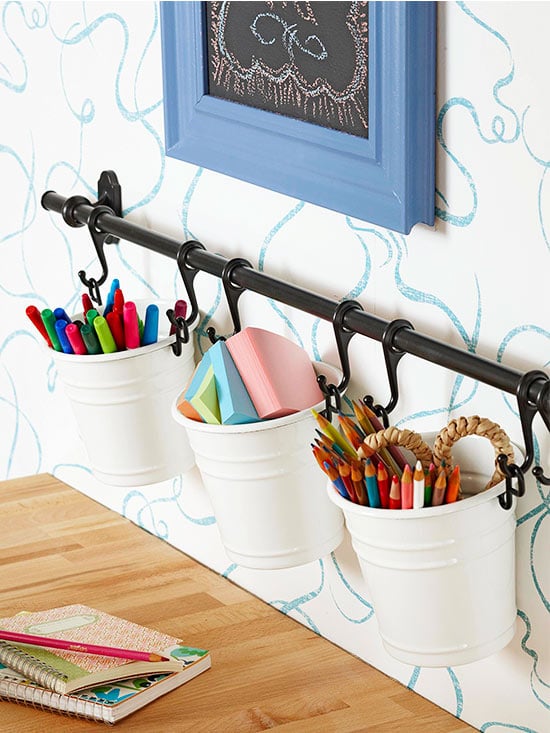 Now for a few projects I have done over the years that are some great office organization ideas. First up is my mason jar desk organizer. I still use this today and love it!
If you would like to see an entire space and get tons of details on how I organize my craft supplies, be sure to check out my organized craft room tour and reveal.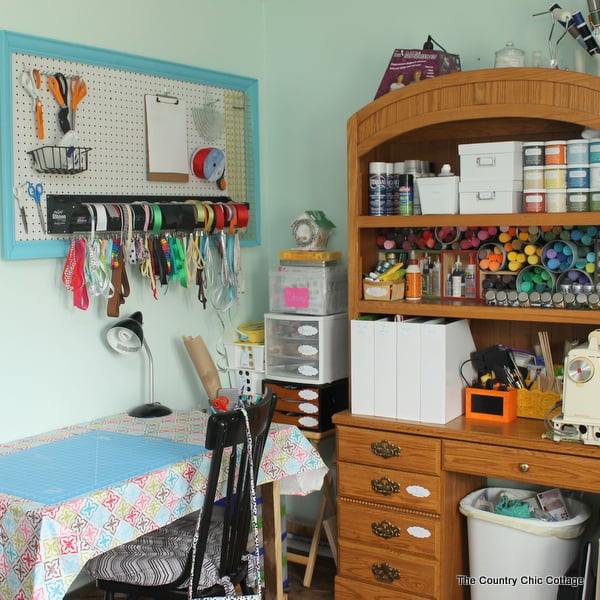 You will also want to click over to my organized craft closet as it is the work horse that houses a majority of my supplies.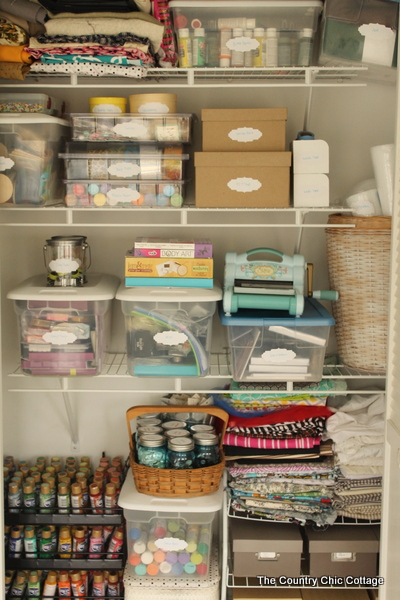 Speaking of organizing craft supplies, my five ways to organize craft supplies is a must read. You can use these same ideas for office supplies y'all.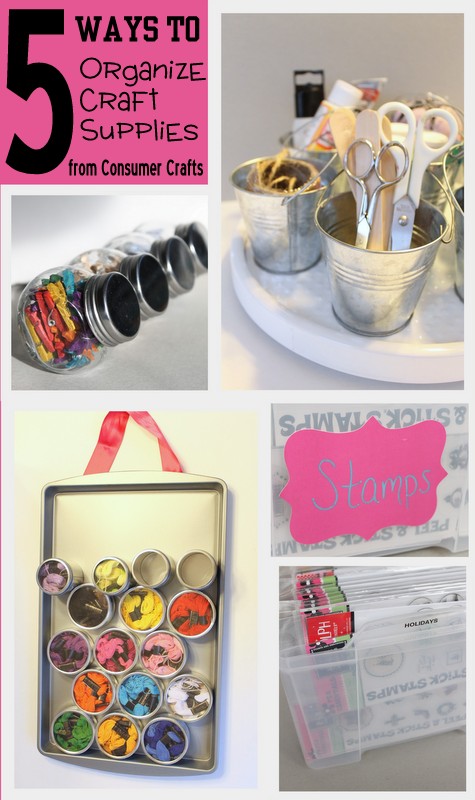 Speaking of office supplies, be sure to get my tips and tricks for organizing office papers over at Crafts Unleashed. It is one you will not want to miss!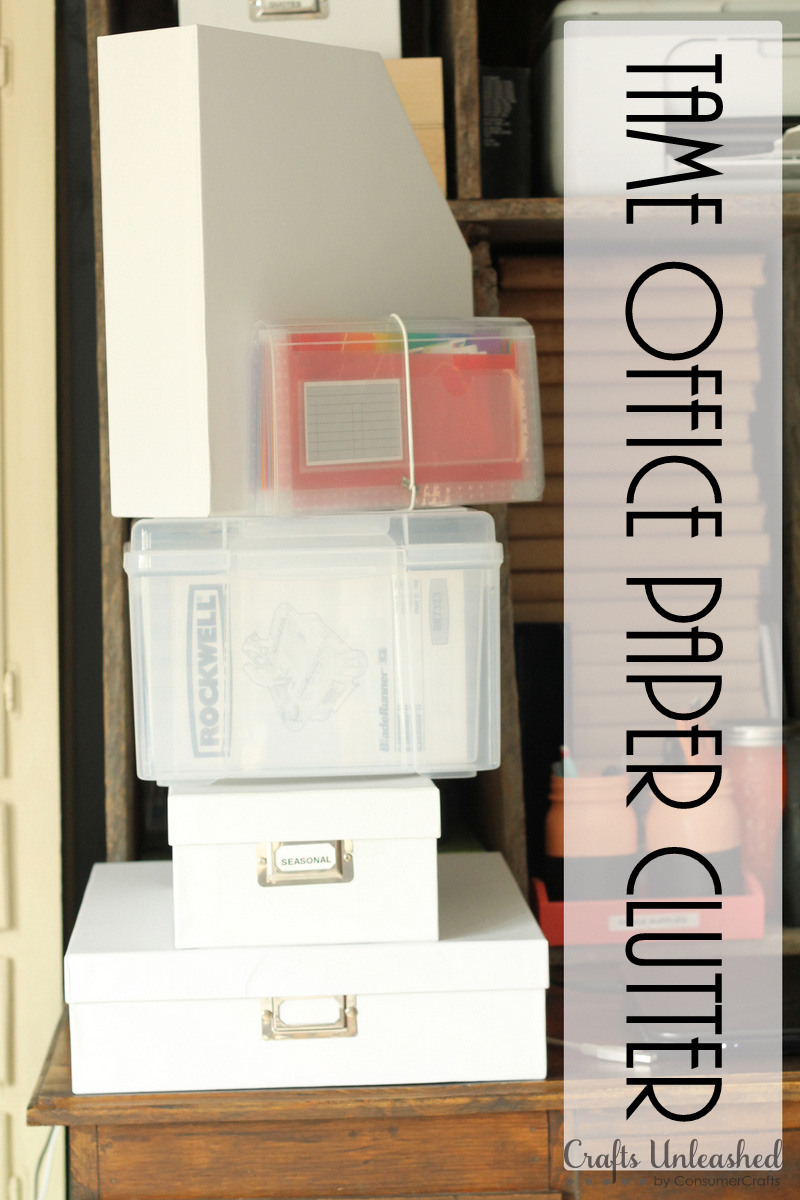 You can also see my method for organizing scrapbook supplies in an office. Yes my office doubles with some craft storage as well.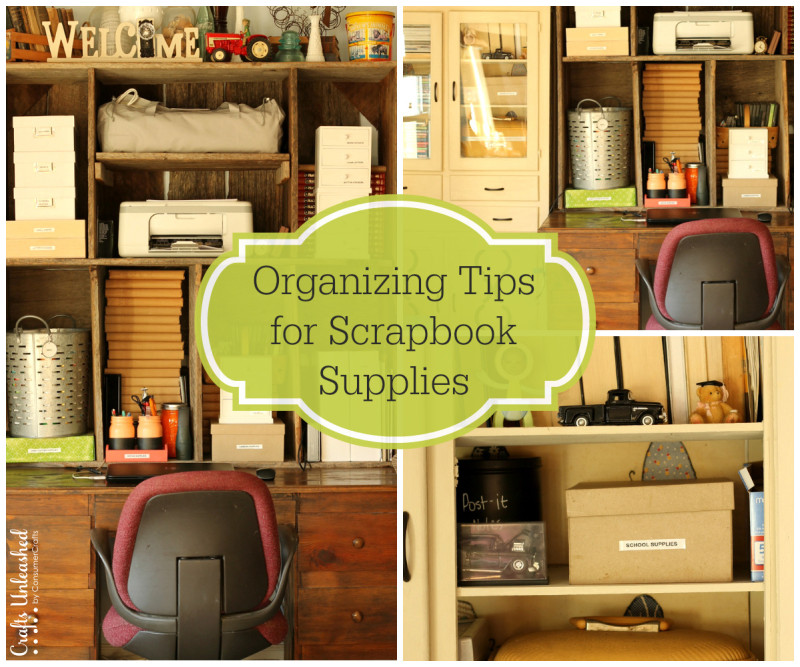 My partners for the Instagram series also have some great office organizing ideas as well. You can head on over to The Shabby Creek Cottage and see her office pictures as well as her 10 tips for decluttering.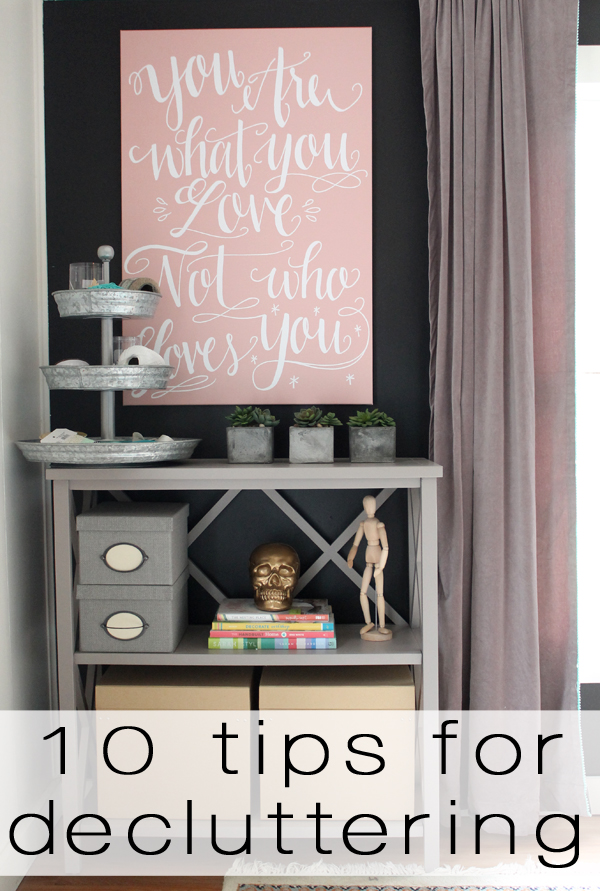 Clean Mama has tons of office organizing ideas but my favorite is this quick tip for organizing cords in the office. I must find a similar basket y'all.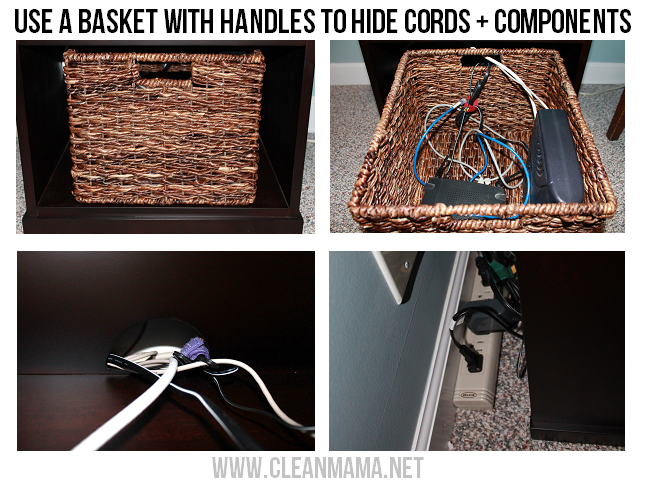 Since this series is mainly on Instagram, you are going to want to follow each of us for decluttering and organizing ideas. Click here to follow ShabbyCreek for more images like the one below.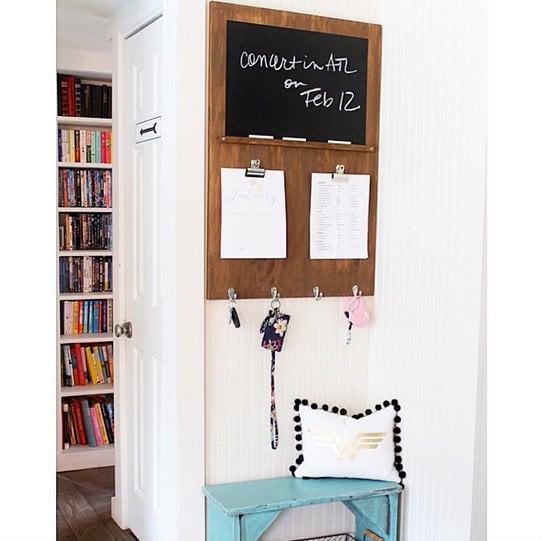 Then click here to follow CleanMama for great ideas like the office organizer below. Her stream is full of tips for keeping your home clean and organized.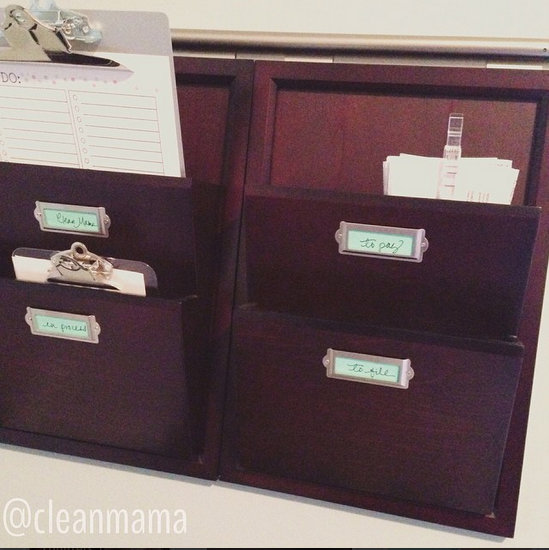 Last but not least, be sure to click here to follow CountryChicCottage and see more of my home. I am sharing more of my declutter and organizing mission all month.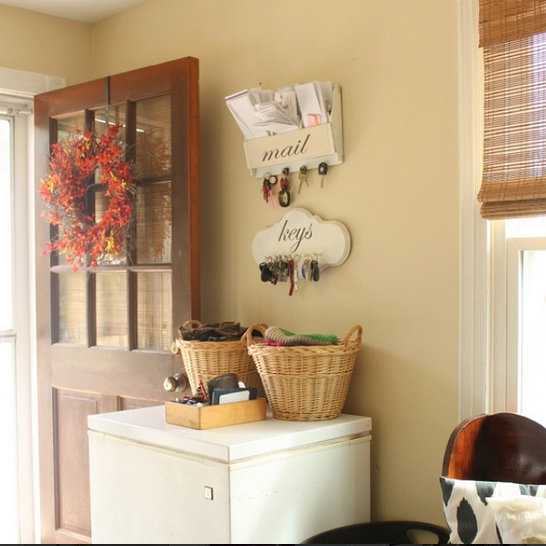 Y'all be sure to pin some of these office organizing ideas to reference later. Keep them handy so you can get inspired daily to improve your home and make it the clean and organized space of your dreams!
Declutter Your Home in 31 Days!
Clear the clutter and organize your home with our daily emails! Every day for a month we will send you a prompt to declutter! Sign up for our email list below to get started.