You can use colored stain like regular stain on your unfinished wood projects. The delightful color that comes through with the colored stain however will definitely put a smile on your face. The follow how to guide will walk you step by step through the application process for colored stain. This post is written in partnership with DecoArt however all projects and opinions are my own.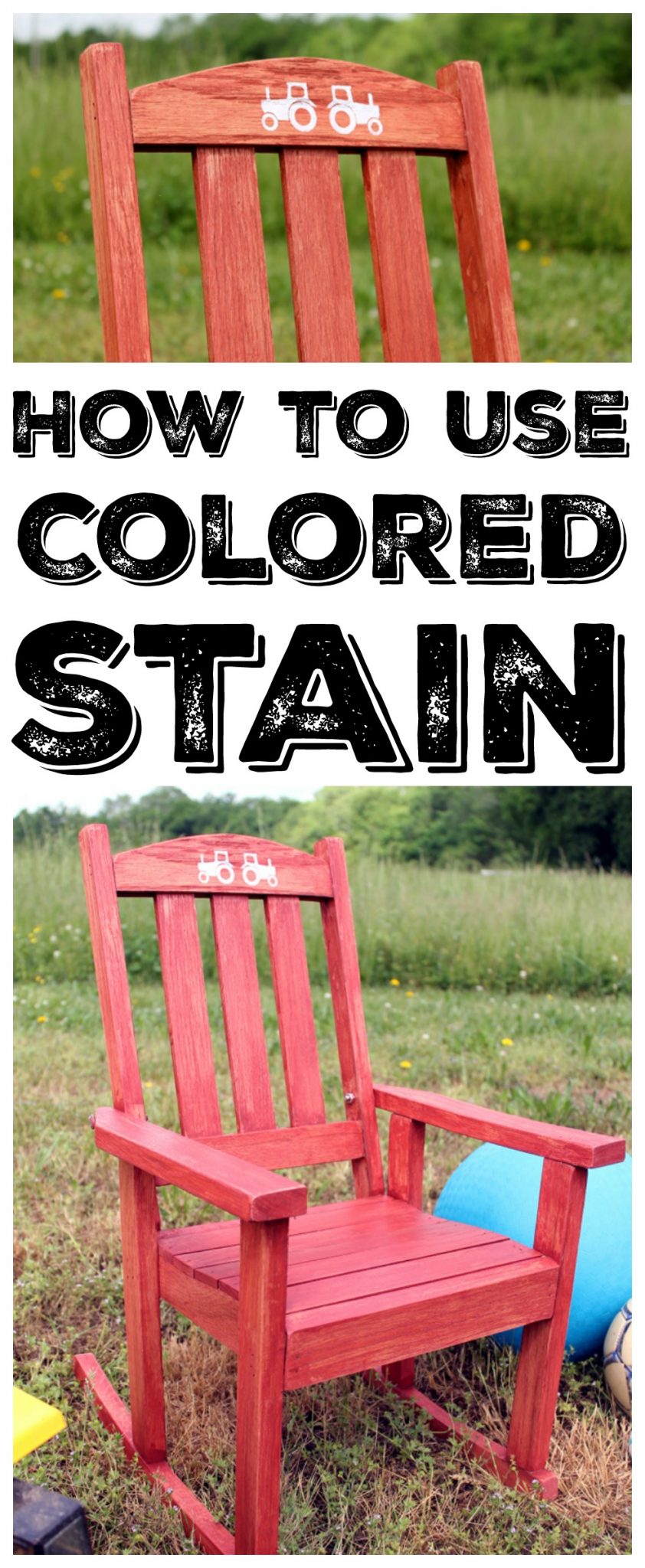 To use colored stain you will need:
Americana Decor Color Stain (click here to see the full color line up) NOTE: I used Brick for my project. Line is available in JoAnn stores currently but will soon be on the DecoArt website.
Rag
If stenciling is desired, you will also need a stencil and outdoor paint.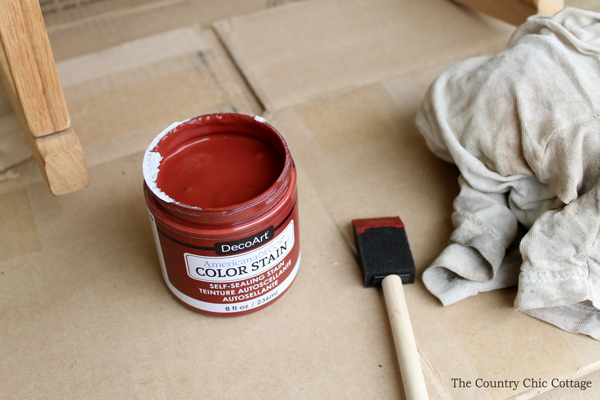 That is it! The formula of this colored stain requires no top coat after application. Just stain and go! I love the ease and convenience of this stain. Plus the semi-transparent color really lets that beautiful wood grain show through.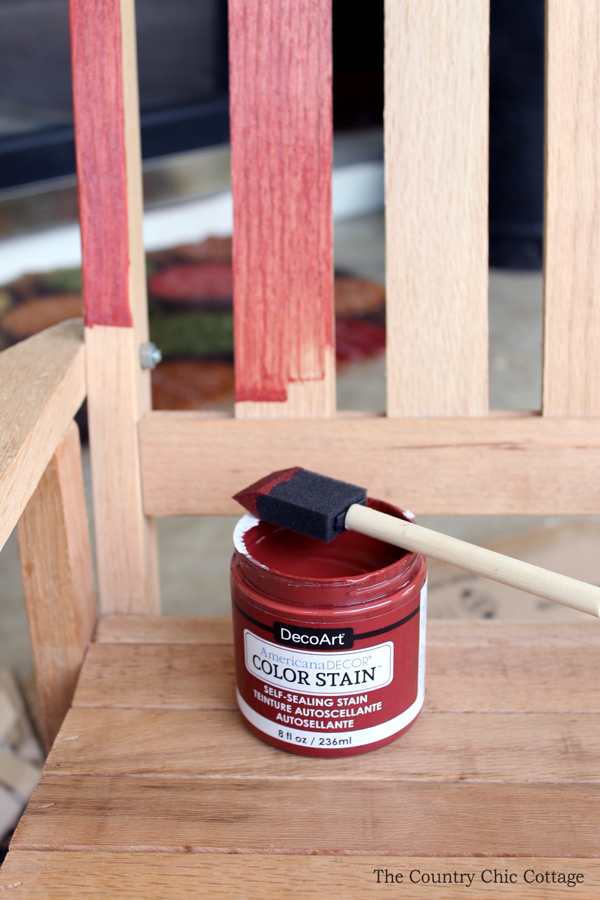 Brush on the stain with the grain of the wood in small areas at a time. Allow it to sit just a few minutes.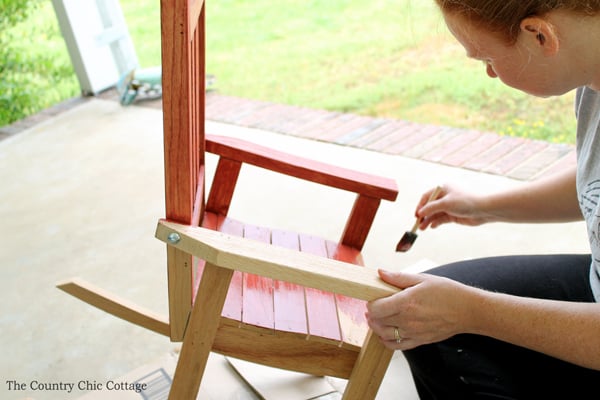 Return with a rag and wipe off any excess. That is it! That is the entire process of how to use colored stain. So simple and yet it makes any wood piece really look amazing.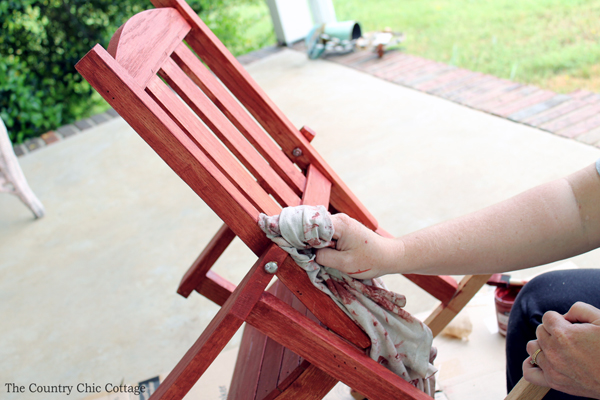 Allow your piece to dry completely. The Americana Color Stain line is water based so you can clean up any mess easily with water.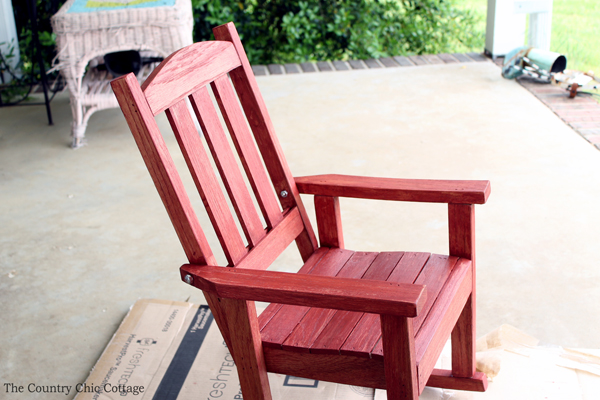 If you want to add a stencil, you can do that after the stain has completely dried. I cut two tractors from a piece of removable vinyl.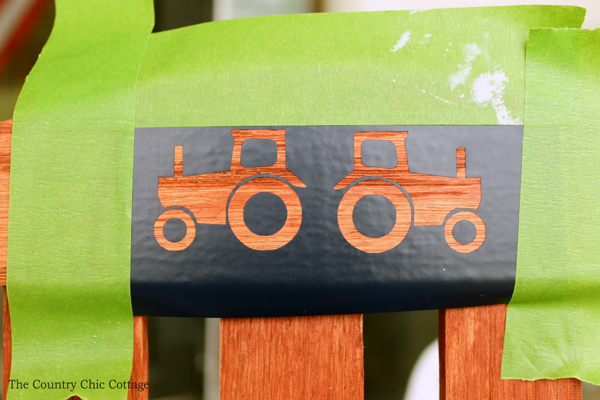 I then went over them with a stencil brush and a good quality outdoor paint. My personal favorite is Patio Paint from DecoArt.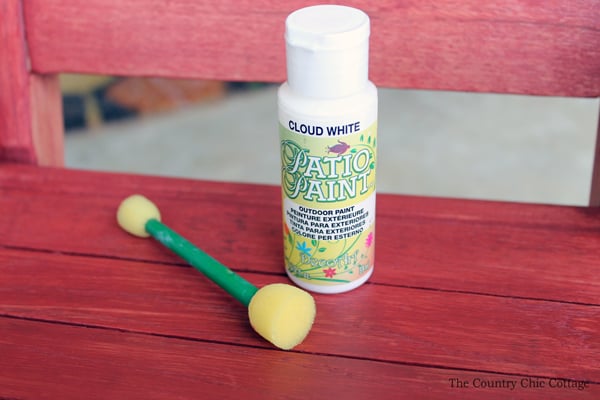 Remove the vinyl while your paint is still wet. Then allow the entire thing to dry.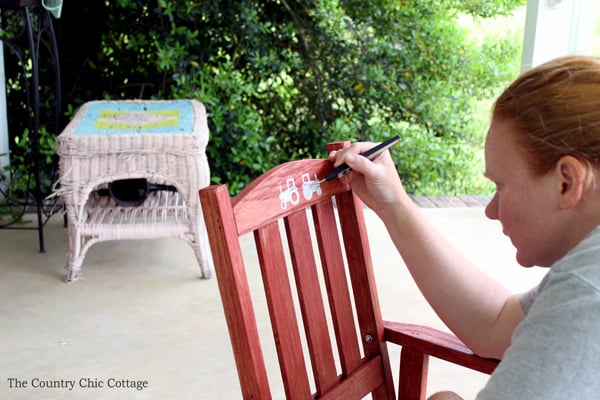 Your little red rocking chair will be ready in no time at all!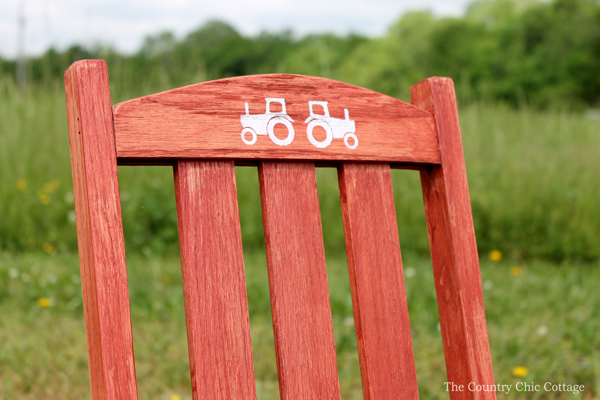 I made this one for our 6 month old grandson. I love that the stain is non-toxic so I can feel good about giving this piece to a small child. The stain is durable as well and will hold up indoors or out. This makes it great for a piece like this that may end up on a porch or patio outdoors.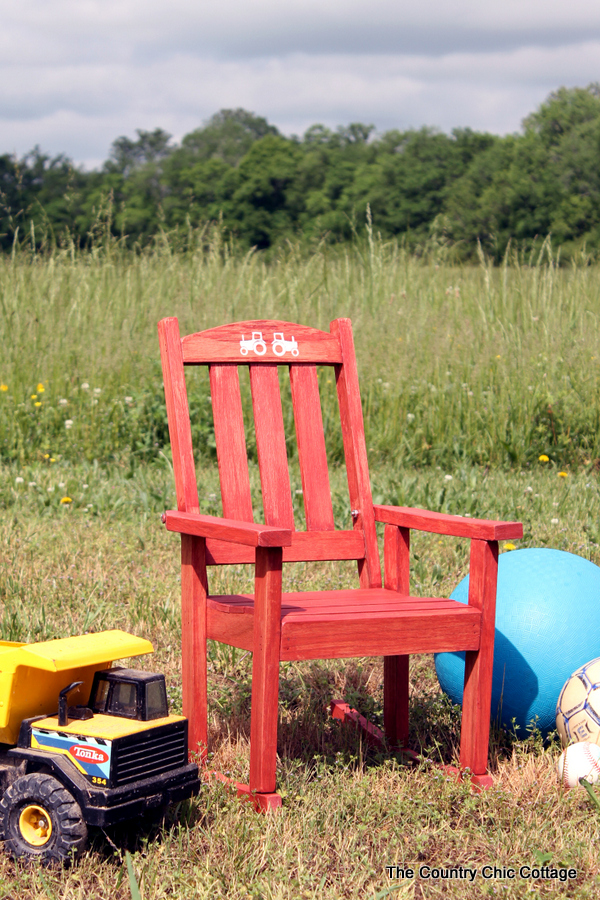 I personally love the look of wood so these color stains are perfect for me! They allow me to have that wood grain look but at the same time a pop of color. I am already planning my next project!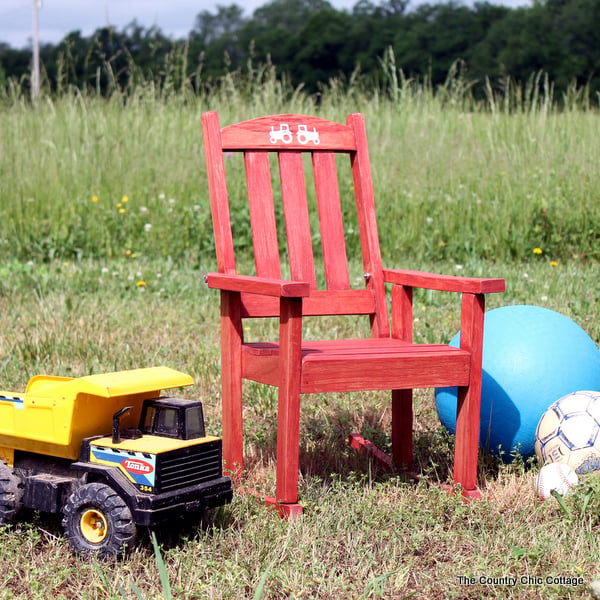 I mean just look at that gorgeous wood grain!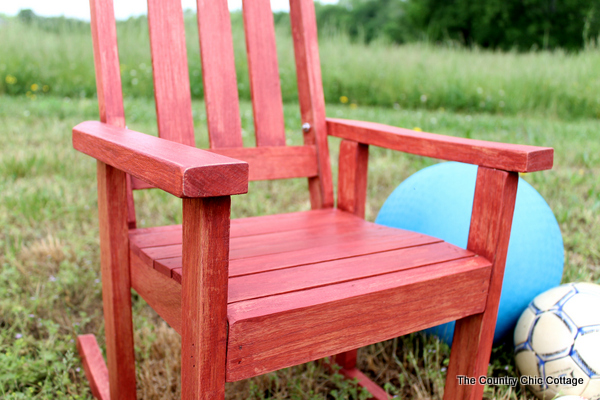 Be sure to pick your Americana Decor Color Stain here and plan your next DIY project. Let us know if you decide to use colored stain! We would love to hear how you like it. Remember it can be purchased at Joann or online at Decoart soon!