Try using lanterns as planters around your home this summer. You may just find that you love the results! I paired up with the BHG Live Better collection at Walmart for this post. They have a great selection of outdoor lanterns in the new summer collection. But a girl just doesn't need that many lanterns. What to do? Start using lanterns as planters of course!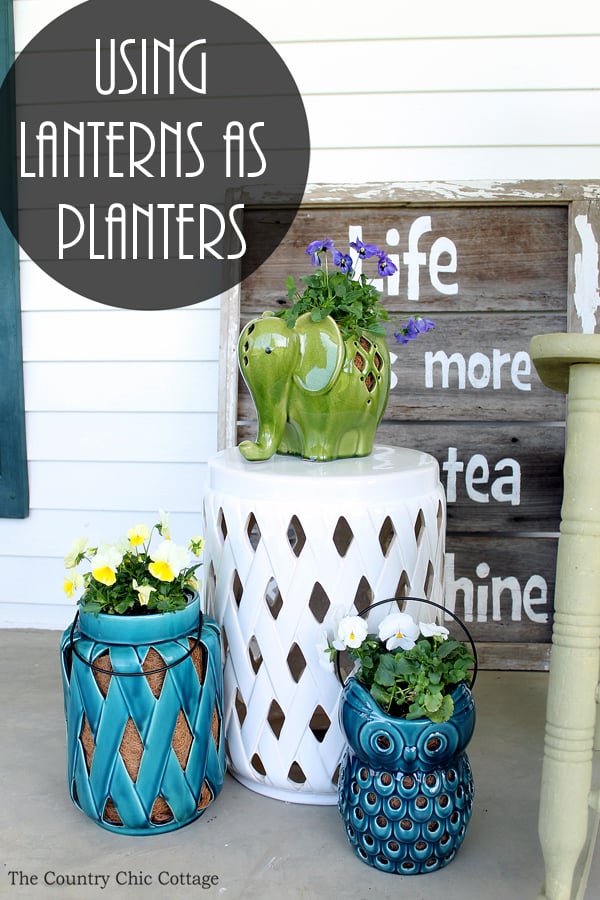 To get started, just head to your local Walmart and grab your supplies from the garden section. Choose from a wide variety of lanterns in the BHG Live Better collection. You will also need coco liners. These liners are intended for wire baskets but we are going to use them with our lanterns. Don't forget your potting soil and plants while you are there!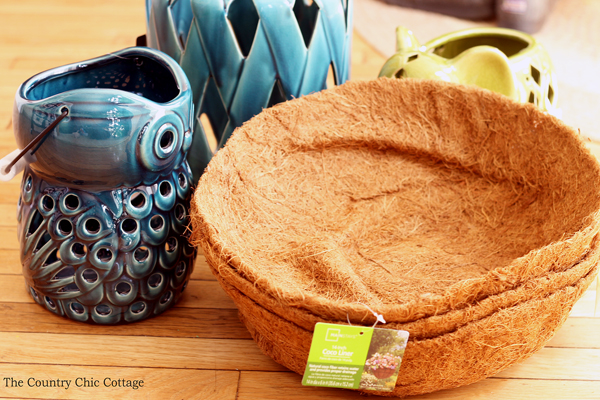 Line each lantern with a portion of the coco basket liner. The small lanterns each used a half of a liner each while the large lantern used almost two full liners.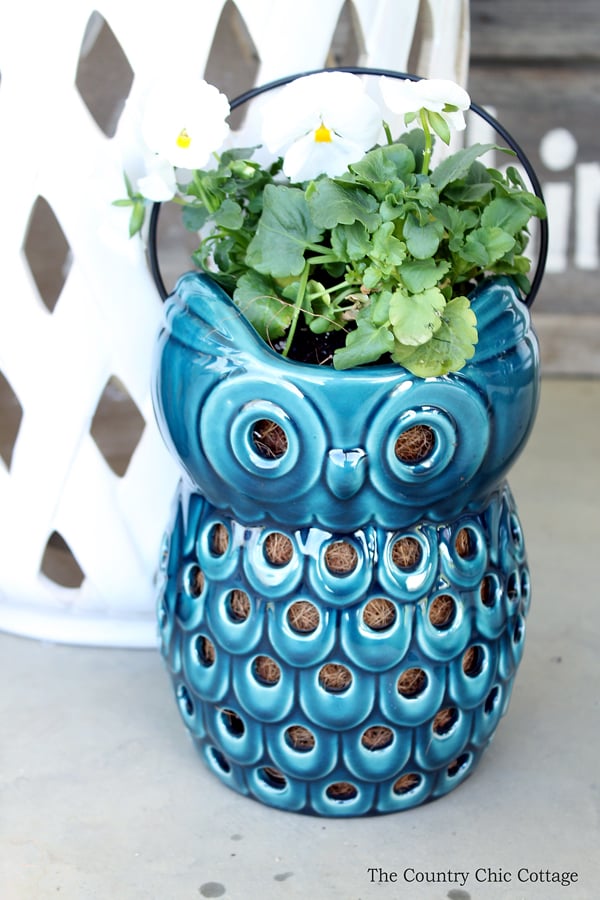 Once you have covered up all of the holes with your lining, just add in potting soil and any plants that you love.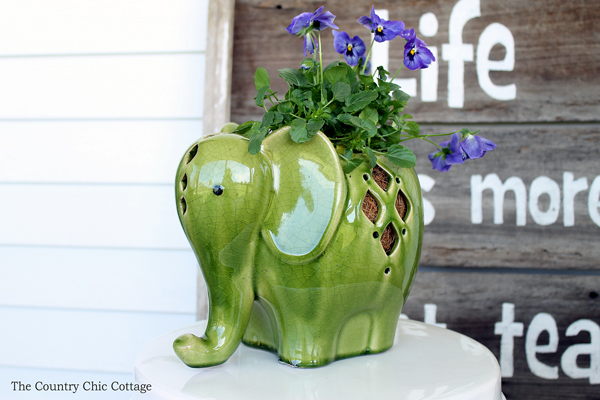 I must say that I love these lanterns with plants in them so much! They are the perfect accessory for my front porch!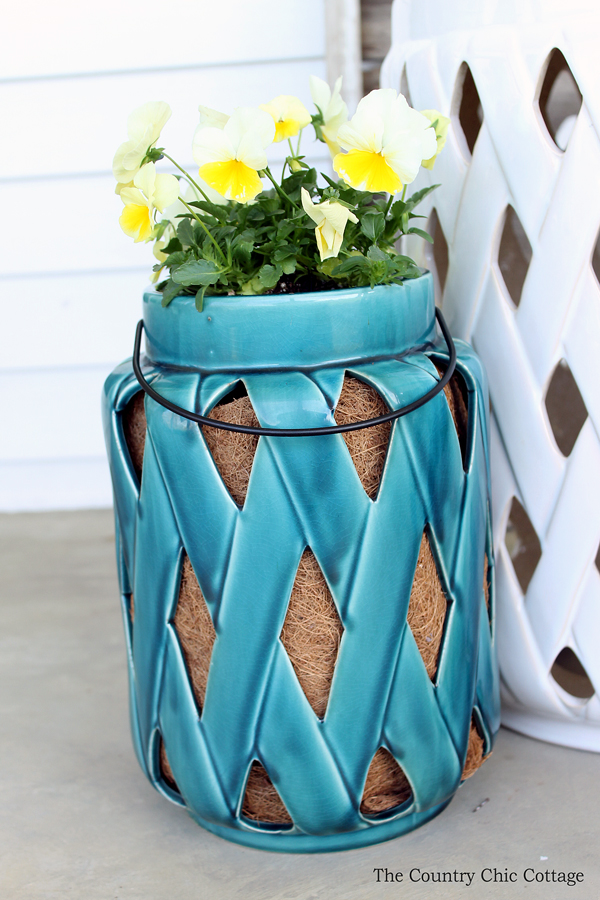 I also had to add on that white stool. Yes it is also from the BHG Live Better collection at Walmart and makes a completely gorgeous side table on any porch.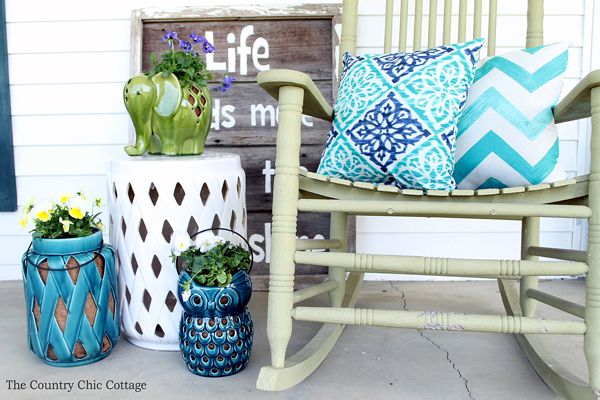 I picked up those two outdoor throw pillows from Walmart as well. My porch is looking better and better! You can also click here to see how to make that rustic outdoor sign.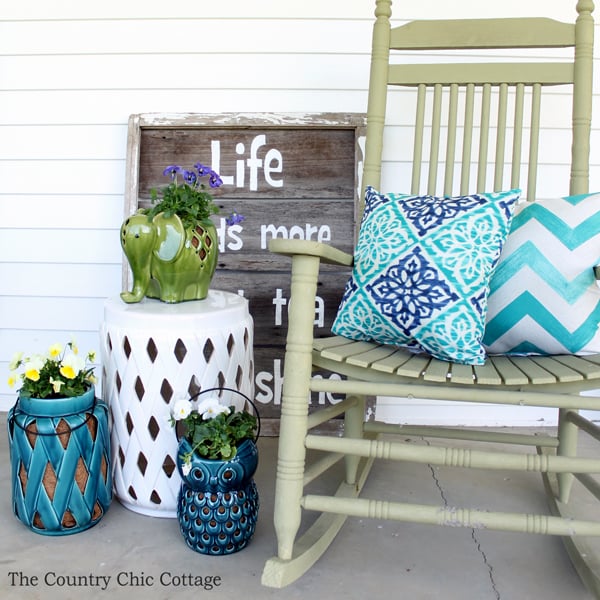 For now you can find me on the porch, admiring these lanterns used as planters!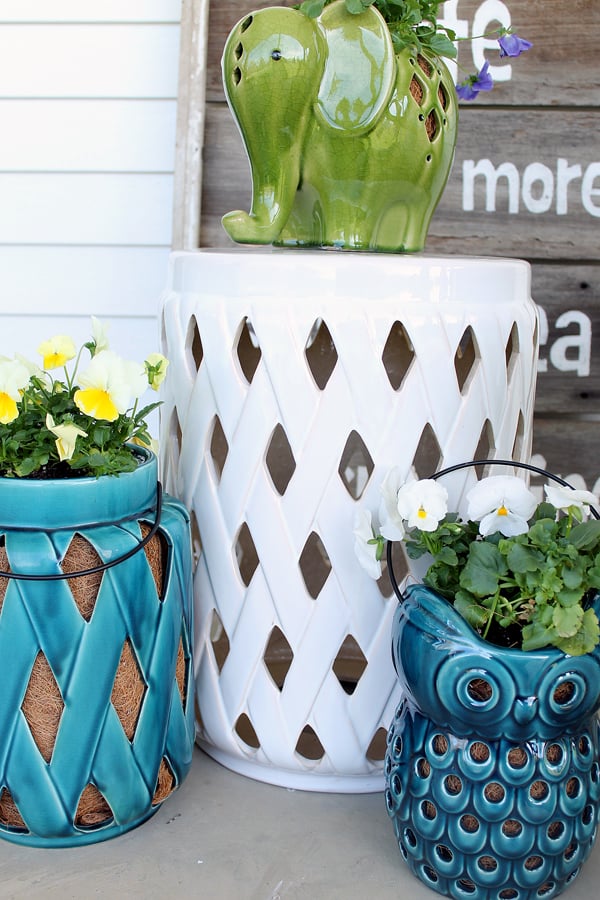 Grab your supplies and get started on your own outdoor project today. The BHG Live Better collection at Walmart is full of gorgeous items like these that will make your outdoor decoration a snap. If you are excited about using lanterns as planters, be sure to check out the wide variety of lanterns at your local store!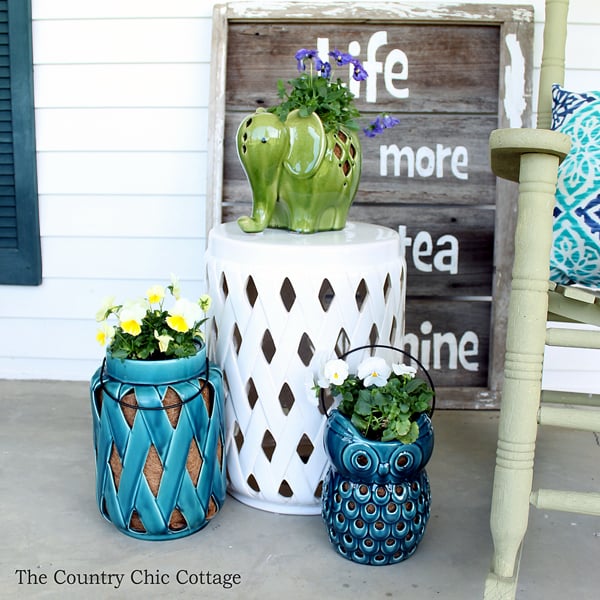 This post was sponsored by the BHG Live Better Network however all projects and opinions are my own.