As promised yesterday, I have a little Valentine's Day decor to show you today. I made a little vignette in the foyer to celebrate the love of the holiday. I went with a pink and aqua color scheme that I adore.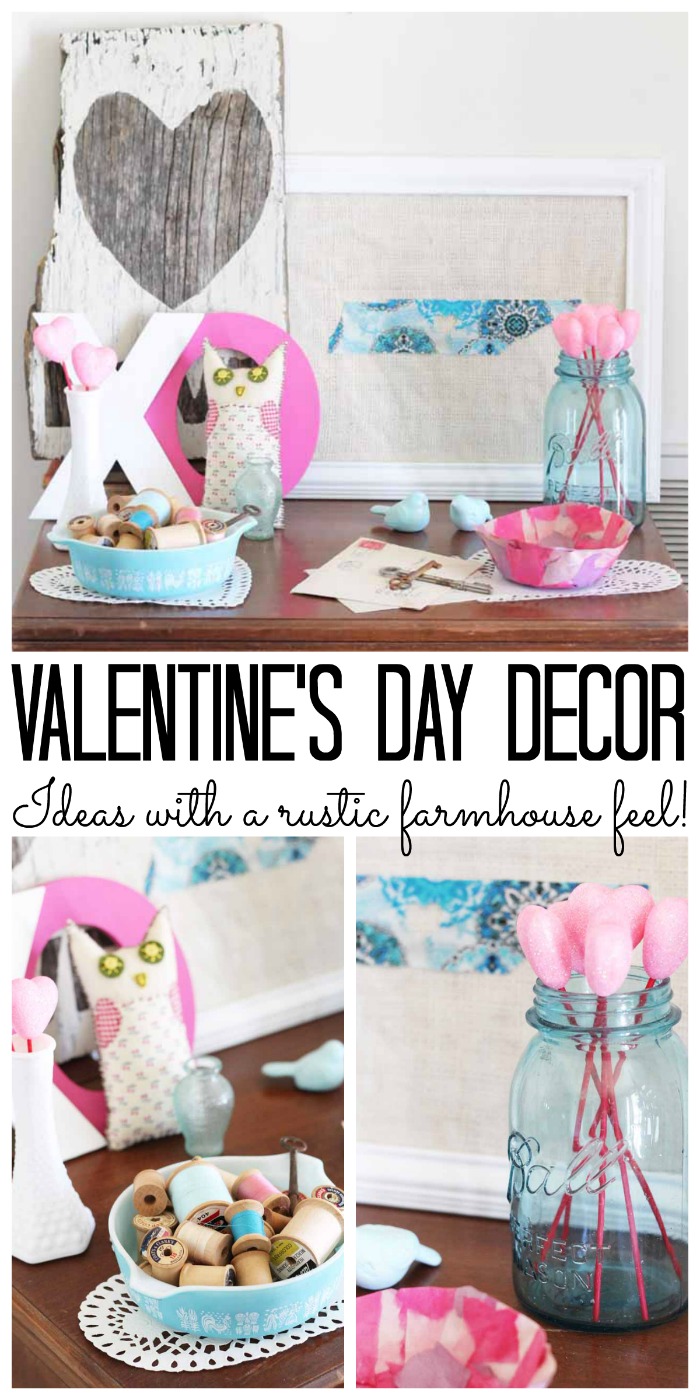 I started with an "X" and "O" that I found at a thrift store. I painted them in white and hot pink. The color is Tutti Frutti from Decoart in case y'all are wondering. If you
follow me on instagram
I gave a little sneak peek of the painting process.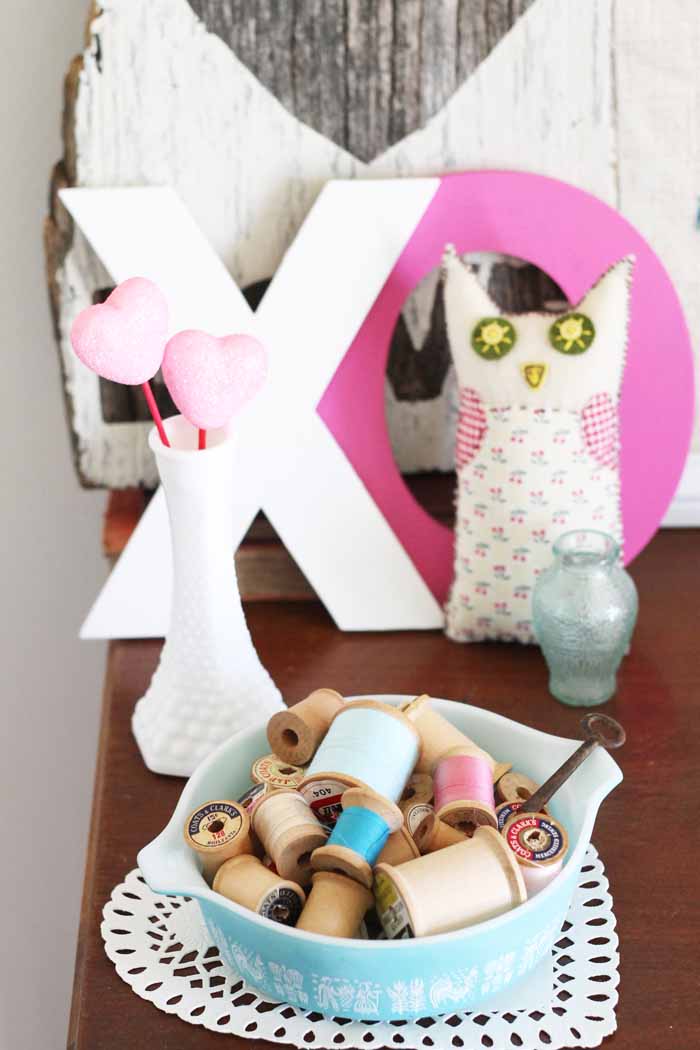 Of course the state love art that I made yesterday was added in. It can live in your home well past Valentine's Day but it does make a wonderful piece of "love" art.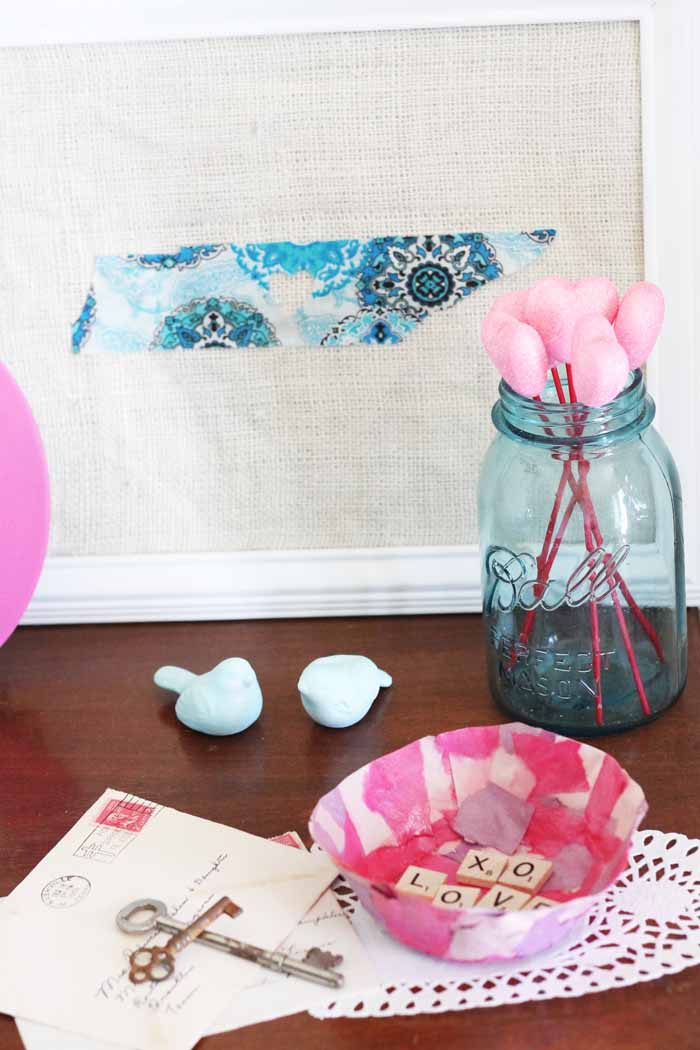 My middle daughter made this paper mache bowl in art several years ago. I usually pull it out and display it for Valentine's. I added some scrabble letters to it this year.
The two pieces of mail are true vintage pieces picked up at Bella Rustica this year. Along with a couple of skeleton keys that I scored on Top Hatter.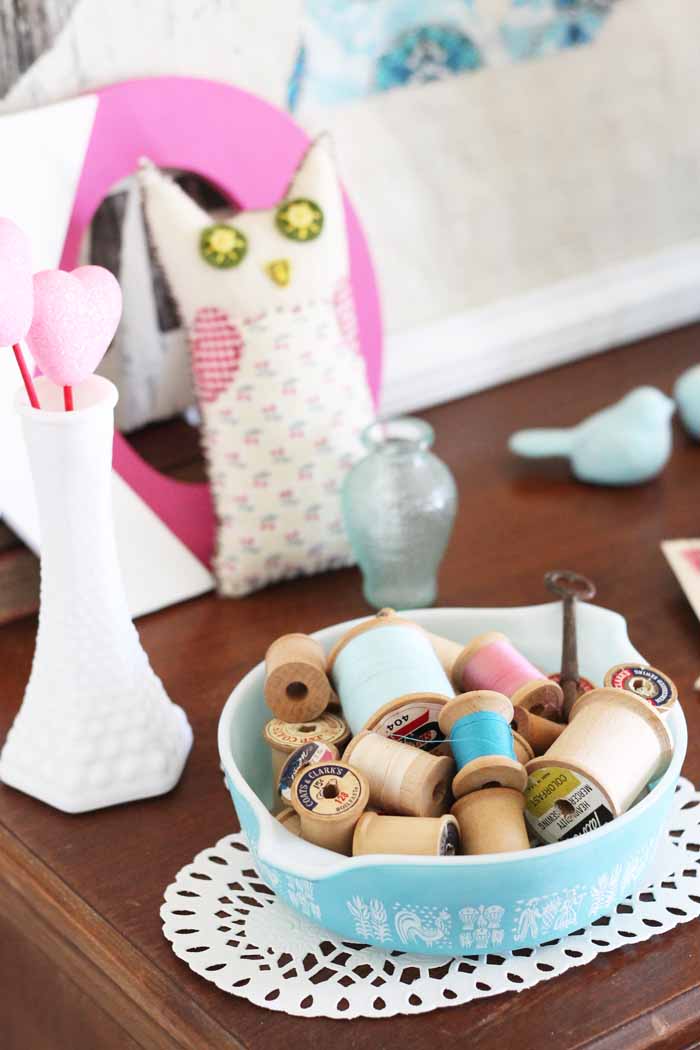 I pulled in a piece of aqua vintage Pyrex and filled it with wooden thread spools. I laid the ones that still have aqua or pink thread on the top.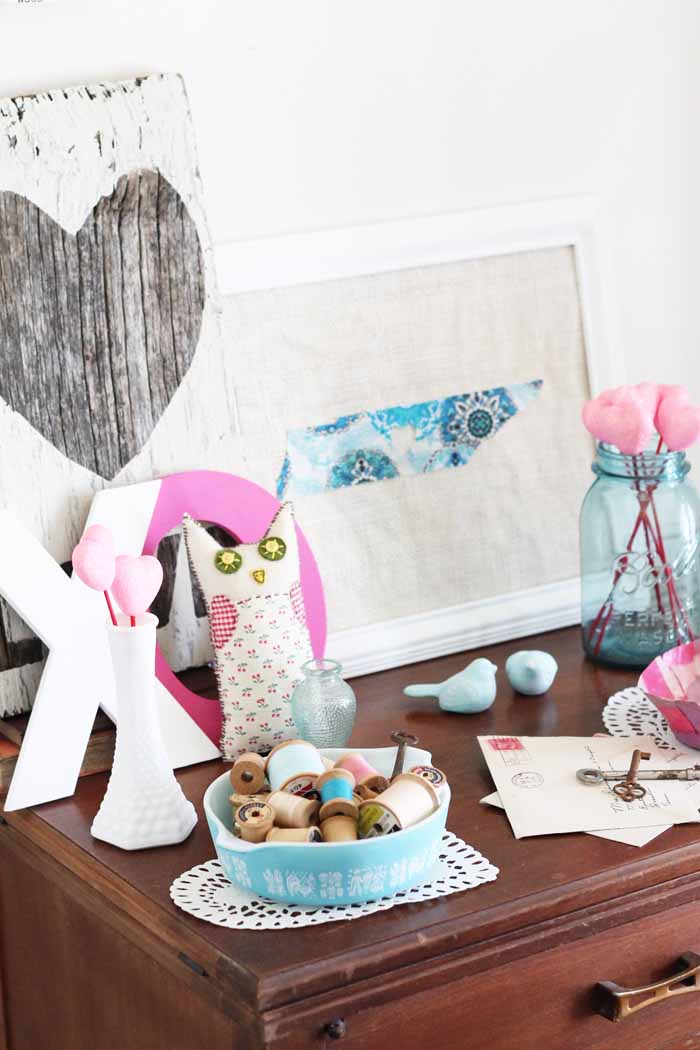 Those pink heart picks actually came from the Dollar Tree. They are perfect tucked into an aqua mason jar.
I made the rustic heart sign last year from barnwood. I used the "X" and "O" to cover up the bottom this year. Along with the stuffed owl that I got off etsy a while back.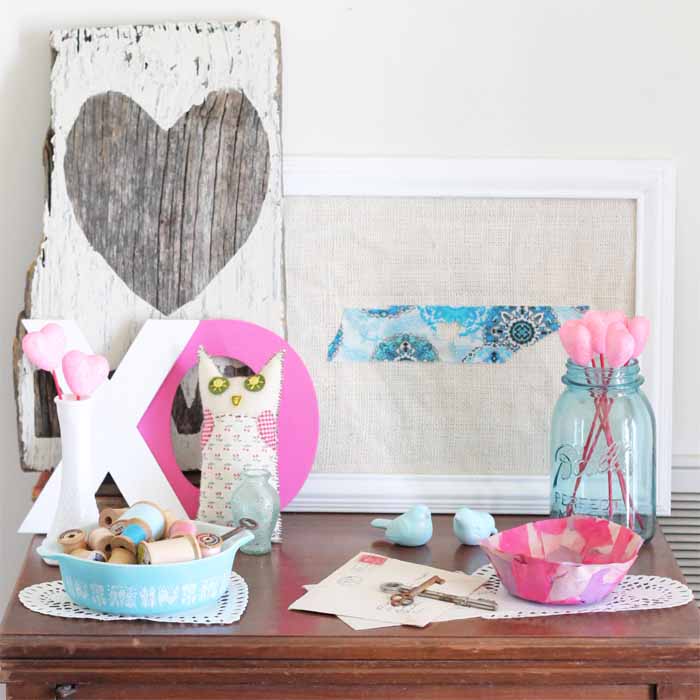 I am in love (ha!) with this little vignette. It is the perfect way to celebrate Valentine's Day without decorating my entire home. It almost makes me wish I could decorate my entire home…almost…