I needed a way to display my Christmas cards this year. I racked my brain one night trying to come up with something. That morning I woke up and told hubby "I need a wood ladder". I didn't think we had one but I really needed one. I spent all weekend dreaming of how great a wooden ladder would work. And guess what hubby came dragging up Sunday evening?? Gosh it is great to live on an old farm with rustic goodies….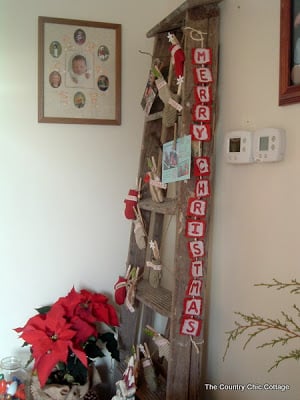 I also had a box of goodies from Tulip in my arsenal of craft supplies. They were kind enough to send me some products to review. I had their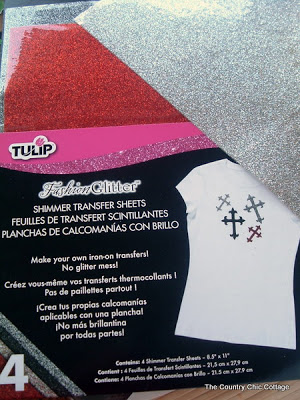 See how cute is a softball player silhouette in glitter!?!?! Any softball player would be happy with this one!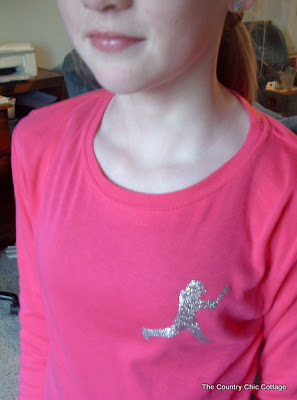 But I decided to dress up my vintage ladder with the shimmer fabric paint….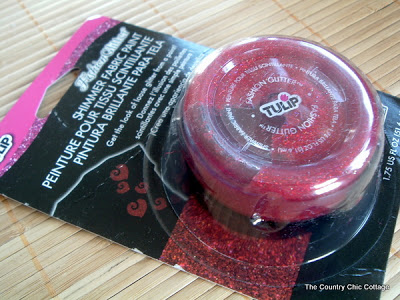 Pulling out my fabric scraps. I cut some red burlap and white sheets into squares…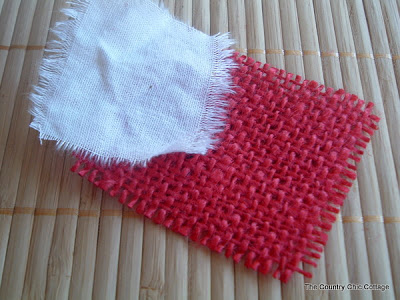 I then painted "Merry Christmas" onto the white squares. I used two coats of the shimmer fabric paint as directed on the package.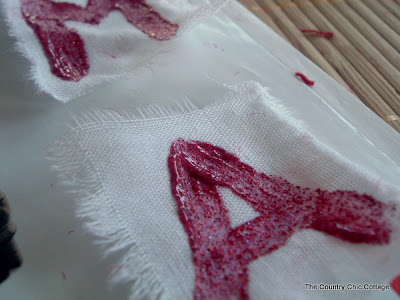 I ironed all of my white fabric pieces. Then I broke out the twine and some glue dots…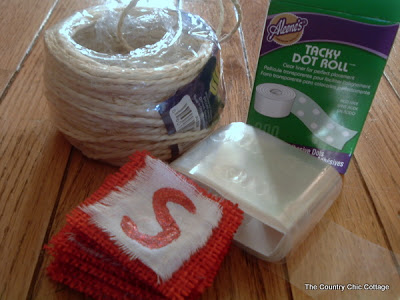 Using the glue dots, I put the white fabric on the red burlap. Then adhered them to the twine.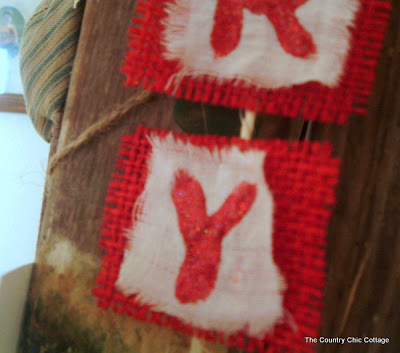 Tied onto my rustic ladder it is the perfect accessory! See those mitten ornaments?? Those are from a great friend. She made me 12 for the 12 days leading up to Christmas. We get to start peeking in them tonight! The kids are beyond excited.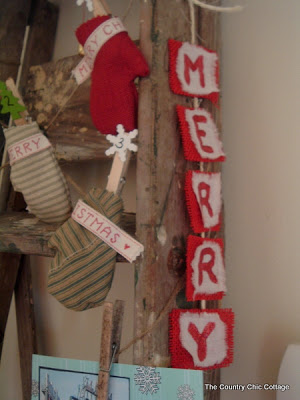 So there you have it! My rustic ladder Christmas card display. Loooove! I might just have to find a permanent home for that ladder after Christmas. What do y'all think? Any rustic ladder lovers out there?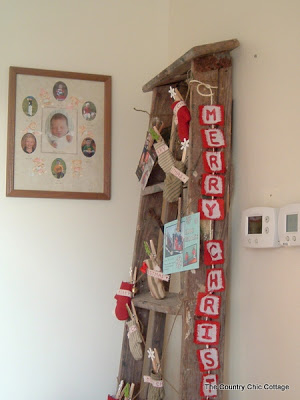 Tulip sent me the products to review. The project, ideas, and opinions are all my own.