Now that you have your Cricut, you may be looking to purchase some vinyl weeding tools. But which brand is best? Should you get the Cricut tool set or would a less expensive set work just as well? I am comparing several different brands as well as types of weeding tools so that you get a good idea which is best for your craft room!
You can also take a look at our recommendations for other Cricut accessories that you may want to purchase if you are just starting out!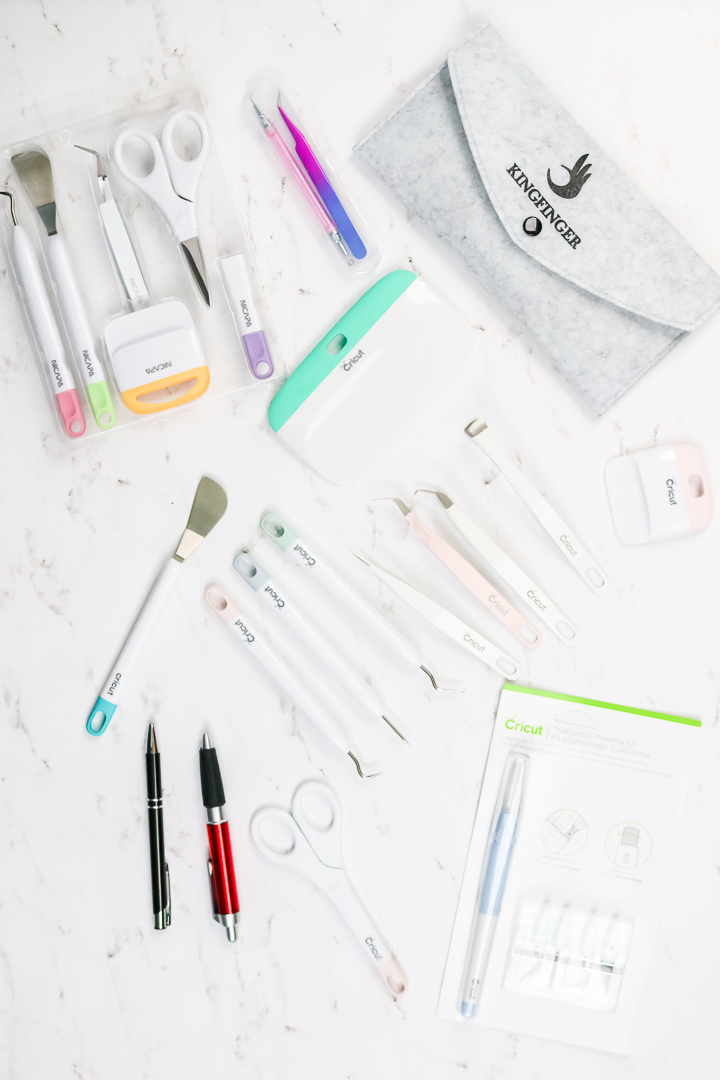 Vinyl Weeding Tools
First, you can see my entire comparison in the video below. If you love watching a video instead of reading, this is definitely for you.
Can't watch the video or missed some of the information? You can also just follow along below!
What do weeding tools do?
Weeding is the removal of all excess vinyl and heat transfer vinyl before application. Usually you need to remove everything around the outside as well as the centers of any letters. Weeding tools make this process a bit easier. They are basically sharp, pointy objects that allow you to grab the vinyl and remove it.
Types of Weeding Tools
There are three basic types of weeding tools.
Weeding hooks
Weeding pens
Tweezers
I personally am a huge fan of hooks but you may like a different type of tool for your weeding. I would encourage you to give a few types a try to see what works best for you.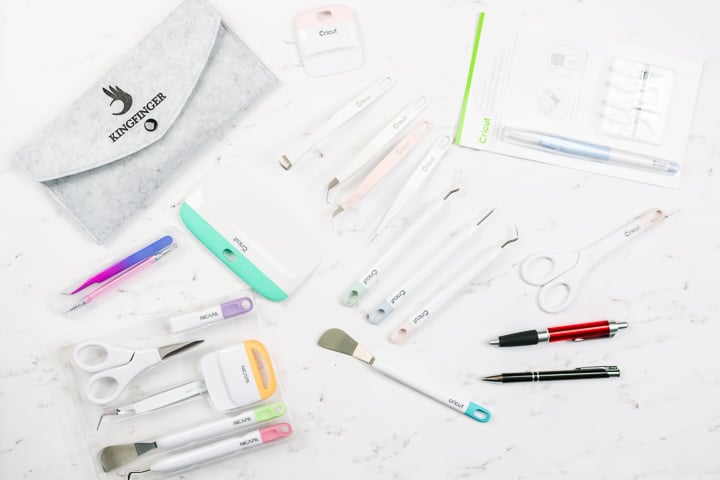 Comparison of Tools for Weeding Vinyl
Here are each of the toolsets that I used and how I felt that each one worked. I used each one on the same set of circles cut out of the same sheet of vinyl.
First, I used the traditional weeding toolset from Cricut as this is the one I use most often. The complaint I get and have about this set is that the tips will bed over and mess up after a period of time. I have had that happen to my tools and I know it happens regularly to others.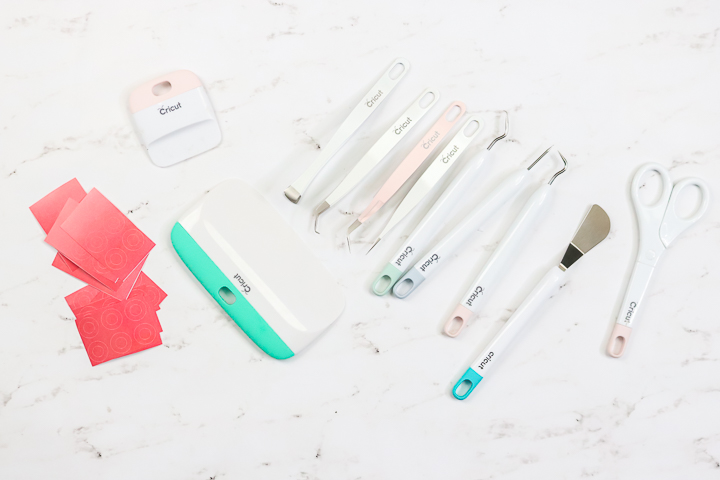 However, I do really love the hook in this set that has two bends. It is my favorite weeding tool by far. Something about that second bend makes weeding a bit easier. Otherwise, I did like this set. I will say I use the hooks in this set way more than the tweezers which I really don't use much for weeding.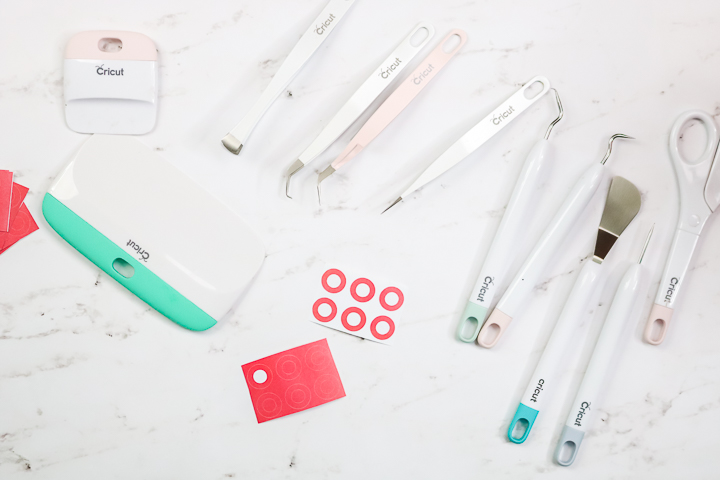 This set looks almost identical to the Cricut set, however, it does not have any logo on the outside. It also doesn't come with the hook options. There is only a hook with one bend. It is a slightly different bend than the Cricut version.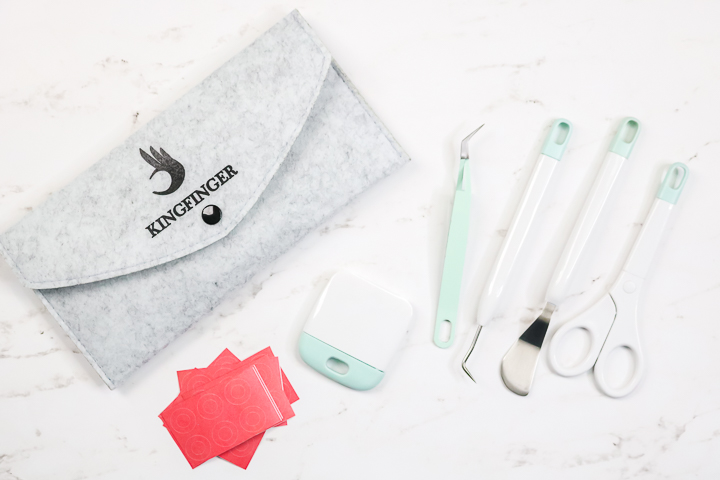 I must say that this set worked similarly to the Cricut set and the price is lower. I love the felt case that it comes in as well. In my opinion, these hooks would probably eventually bend as well but you might as well pay less for them if they are going to mess up anyway!
This is similar to the Kingfinger set above but it does have the Nicapa logo on it. I like the matching colors of the Kingfinger set better but if you want something more colorful, this may be the set for you. It is similar in price to the Kingfinger set.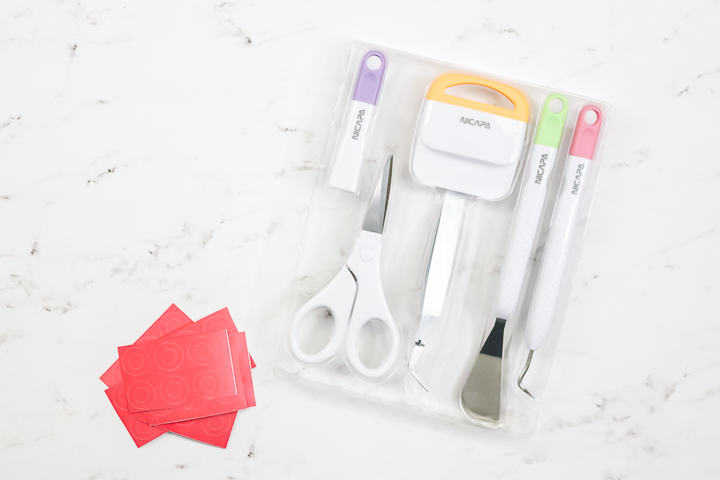 The set also worked the same as the Kingfinger and the Cricut. The hook, once again, is a slightly different shape. So, each set has hooks that are just slightly different. My favorite is still going to be the hook with the double bend in the Cricut set but you may find another hook shape is your favorite. I really think weeding tools are a personal preference.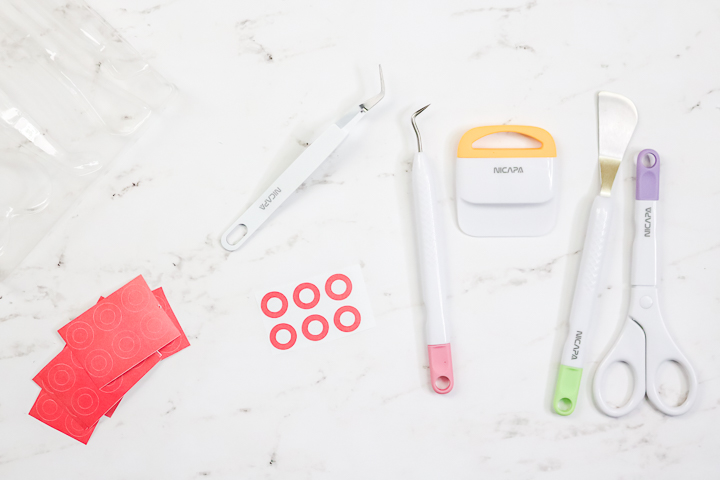 This is the latest tool in the Cricut line-up for weeding and I had to include it in my comparison. It has an interchangeable handle that you can use on all of the hooks. The bonus is that you also get a craft knife with this set.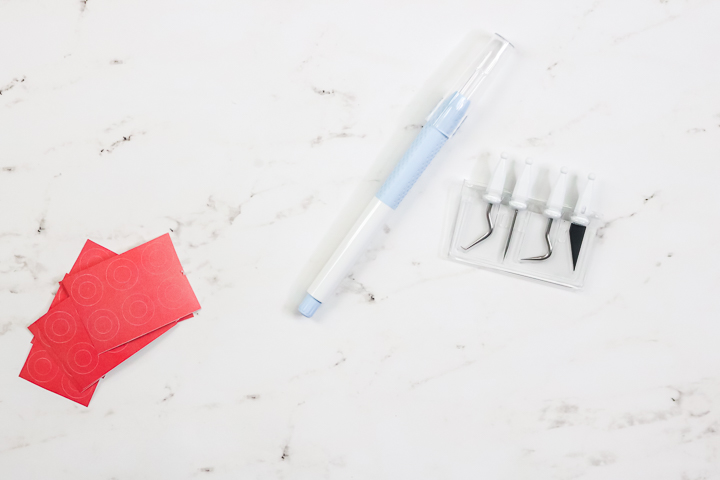 I like the weeding tools themselves about the same as the other sets. There wasn't a ton of difference. I don't think I would like interchanging the handle every time I wanted a new tool though. This set is fun but not something I would use daily.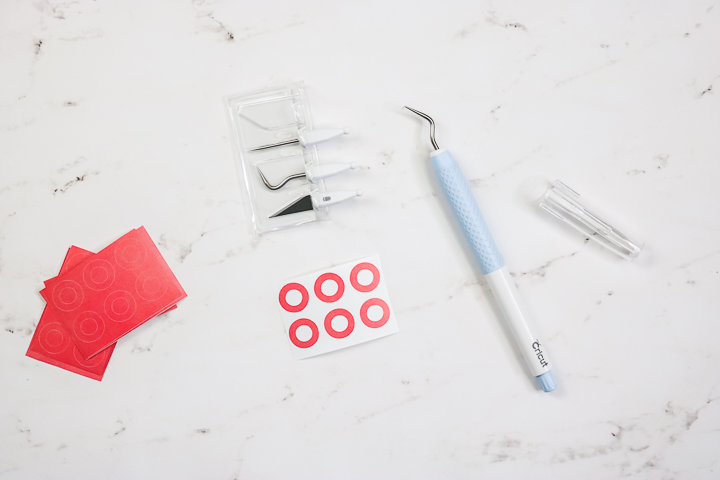 This was a late addition to my comparison but I had the set and thought I would throw it in. This set is just a weeding hook and some tweezers. No other tools are included. The hook is, once again, a slightly different shape than the others.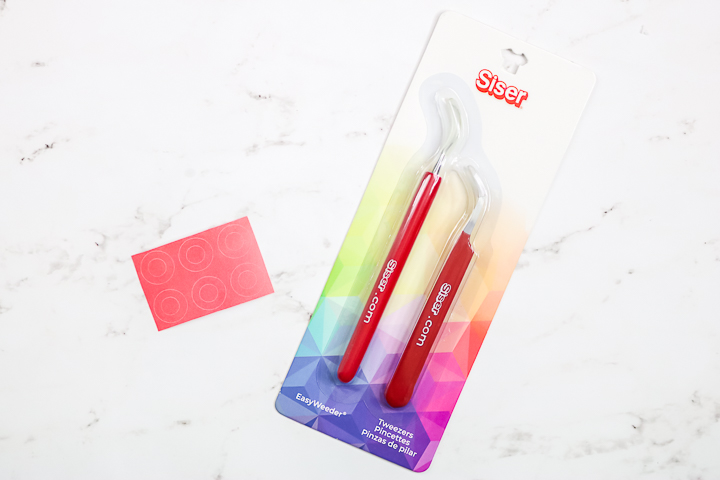 I felt like the weeding was similar with this hook as with the others. I didn't note any noticeable differences that would make me purchase this set over some of the less expensive sets above.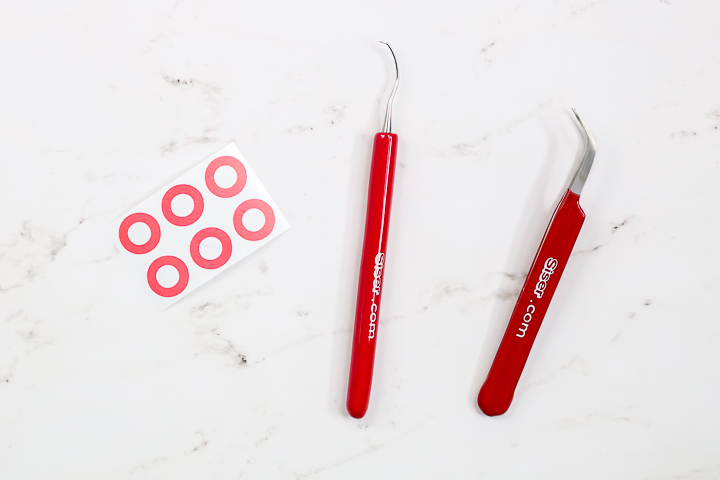 I will be the first to admit that I don't like using a weeding pen. I know many people do and I wanted to include them in my comparison. This set comes with a pen and a set of tweezers along with a plastic case. The pen portion actually unscrews and flips over so the pointy portion is in the barrel. I did like this for safety as these pens are sharp!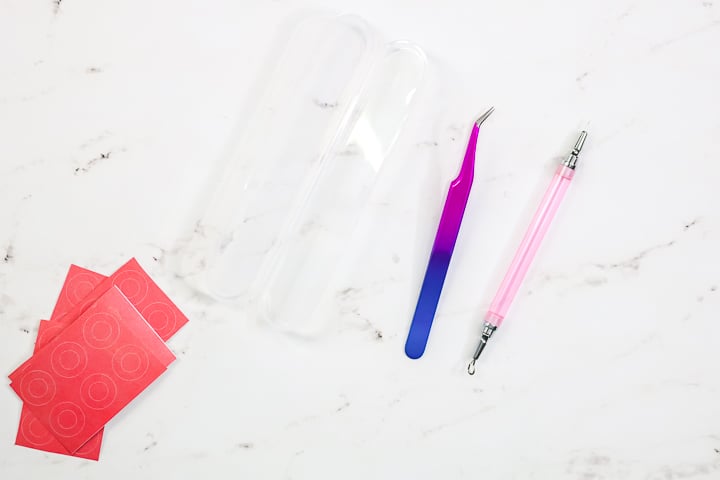 Again, pens are not my favorite but this one is as good as any I have ever used. It does have two ends which I actually found really nice. The second end is a metal loop that you can use to pull up pieces that don't want to peel back. I think this would be a really great addition if you love weeding pens!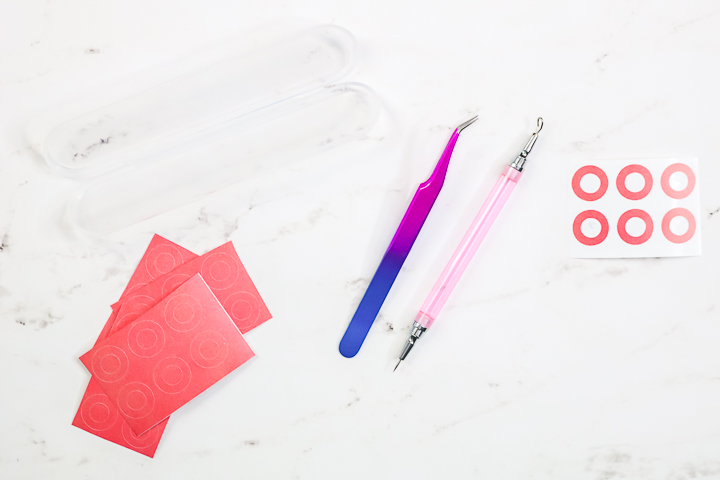 This is the second weeding pen I tried and it is retractable. So, just like a regular pen you would use for writing, you just click the button at the top to extend or retract the tip.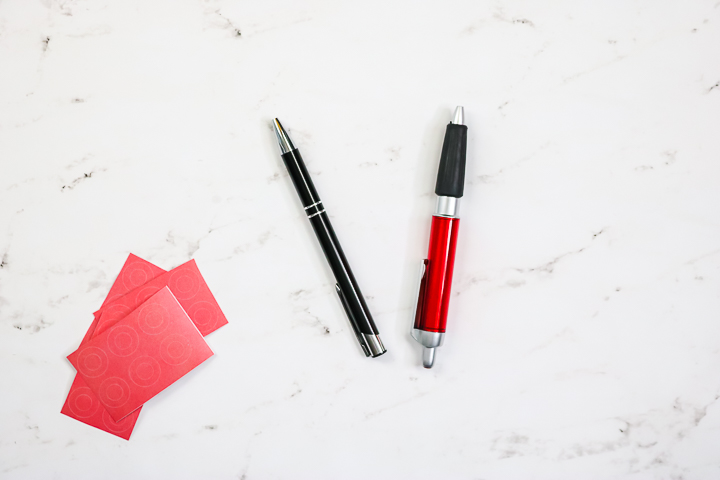 Again, I feel like this one worked well for a weeding pen. The set above had a sharper pen point but this one did work well. It did not work well enough to convince me to move away from weeding hooks, but it did a good job overall.
This weeding pen has a much fatter tip than the previous two. In fact, it is not very sharp at all. It is retractable like the previous pen, however.
I actually didn't like this weeding tool at all. It is the only one on my list that I would never use for weeding again. It was hard to use and I found it difficult to pick up the pieces.
Tweezers
I did want to talk about tweezers a bit. I did mention above that I don't use them very much when weeding. The set that usually comes with weeding tools is the set you squeeze on the handles to open. This is actually my least favorite set. I like the sets best that you squeeze to close. My favorite set is actually not even in a weeding kit. I love these tweezers that are meant for working with fabric. So, if you are looking for a set and can't find any you like, you may give those a try!
Scrapers
I did want to talk about scrapers a bit since some of the toolsets actually include the small version. If you are working with vinyl, I would highly recommend that you get the XL scraper. It is so much better than the small version! I actually use my large one way more than the small one. You will thank me later!
Other Weeding Aids
I did add in some hacks for getting rid of your vinyl scraps easily in the video. It is handy to have something to scrape little bits off of your vinyl weeding tools. You can use a variety of methods but these are my favorites:
Old disinfecting wipes container – this has an area for big scraps and you can remove your small scraps where the wipes come out.
Nail polish holder – conveniently place on your fingers for easy access when scraping off small vinyl bits.
iVyne Berry – suctions to your table for easy removal of pieces just about anywhere!
Any of these vinyl weeding tools will do the job, the question really is which you like best and how much money you want to spend. I hope this comparison helps you decide which tools to add to your craft room.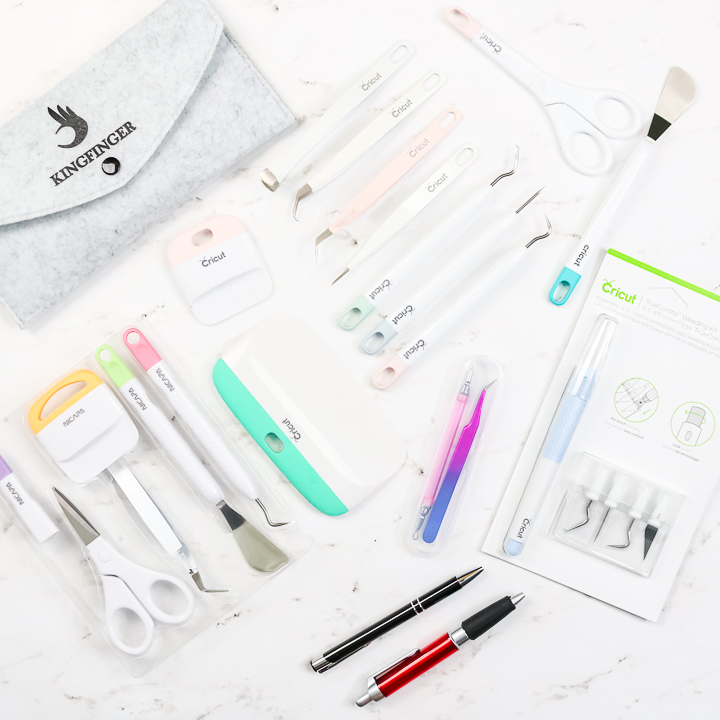 I am sure you will be able to find some tools that will make weeding vinyl so much easier! Enjoy and happy creating!
Love this post and want more? Try the links below as well!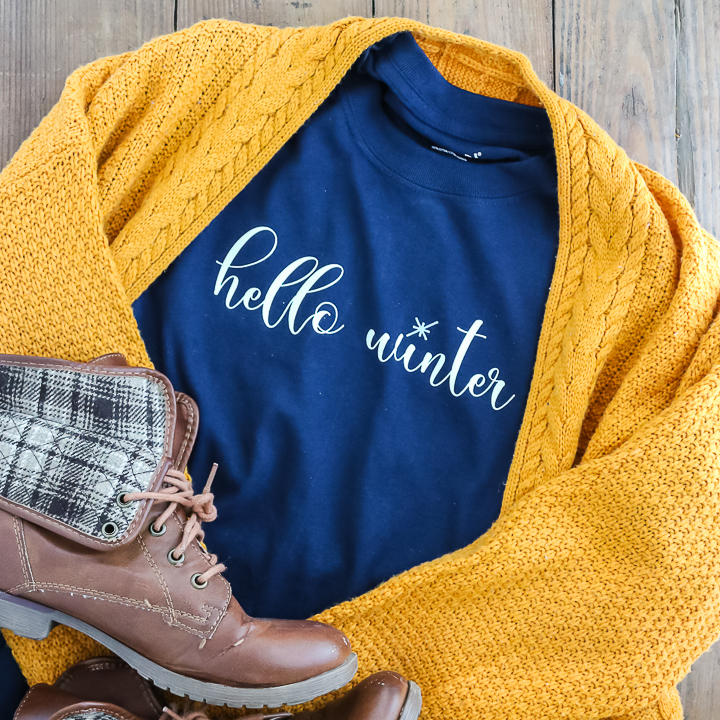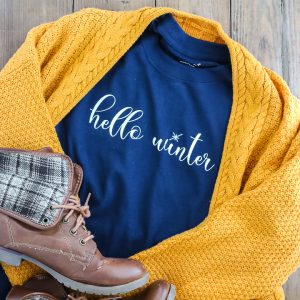 Applying Flocked Heat Transfer Vinyl
Now you can make this hello winter shirt for anyone in a few simple steps.
Read More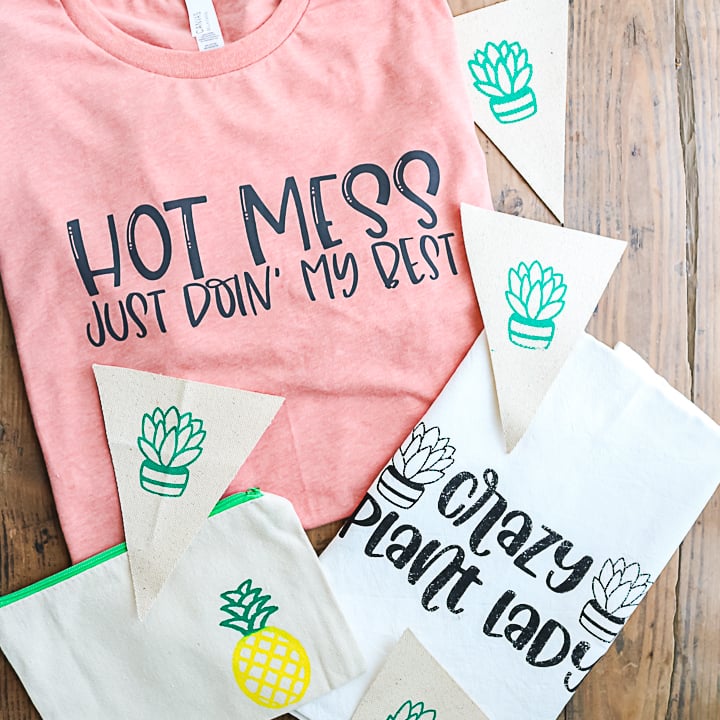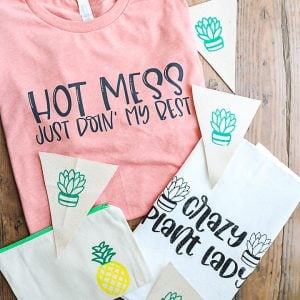 Cricut Silk Screen
Learn to use vinyl and your Cricut to screen print on a variety of materials.
Read More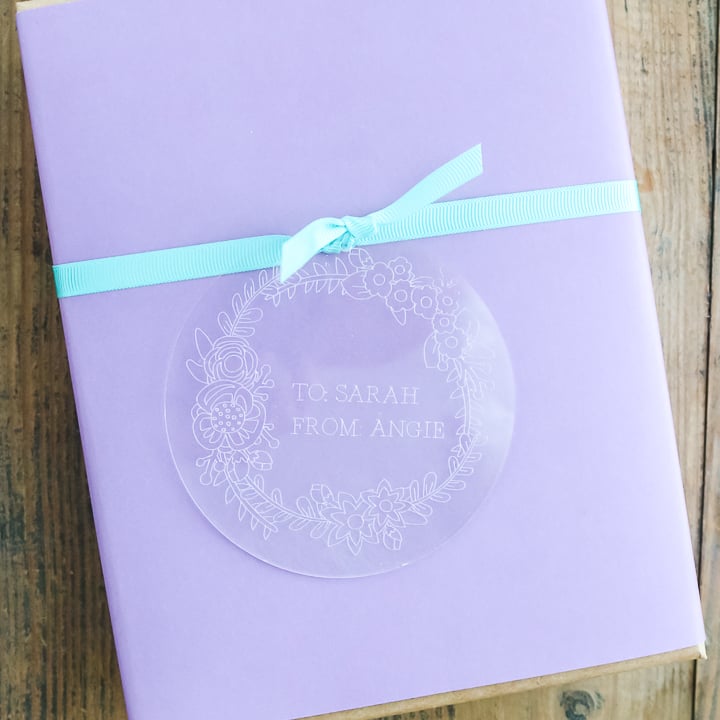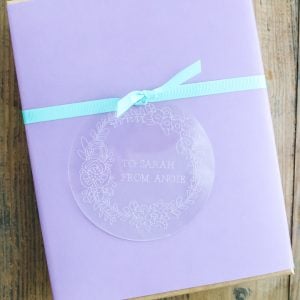 Cricut Maker Engraving Acrylic
Did you know that you can engrave acrylic with a Cricut Maker? Follow along to see how and start making your own projects today!
Read More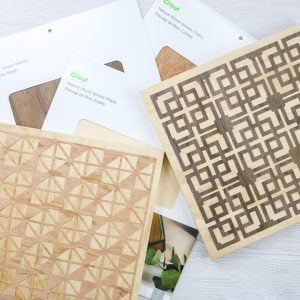 How to Cut Wood Veneer with a Cricut Explore or Maker
You can easily cut wood veneer with your Cricut machine and the deep point blade.
Read More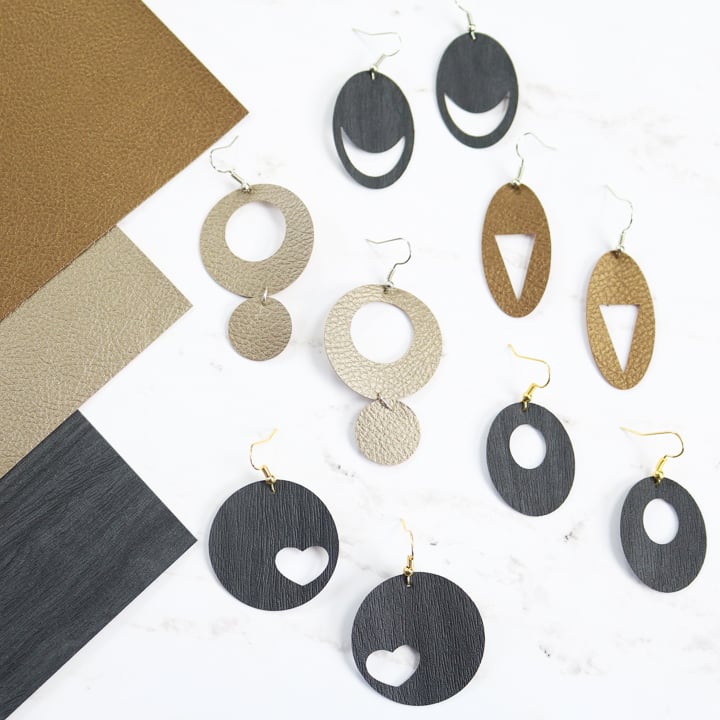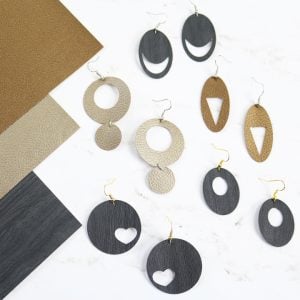 Cutting Earrings with a Cricut Machine
It is so easy to make earrings with a Cricut. You will have a pair for every occasion!
Read More