For day 3 of Craft Lightning, I am sharing my washi tape ornaments. These were inspired by a new Washi Tape Crafts book by my friend Amy Anderson (keep reading to see the book!). The links in this post are affiliate links and I was sent product for my participation. I am not compensated however and all projects and opinions are my own. If you have missed any of the Craft Lighting this week, we have been posting holiday crafts that take 15 minutes or less to complete. You can catch up with the posts from day 1 and day 2. Also be sure to scroll down to the bottom of this post for even more ideas from our blog partners for this series.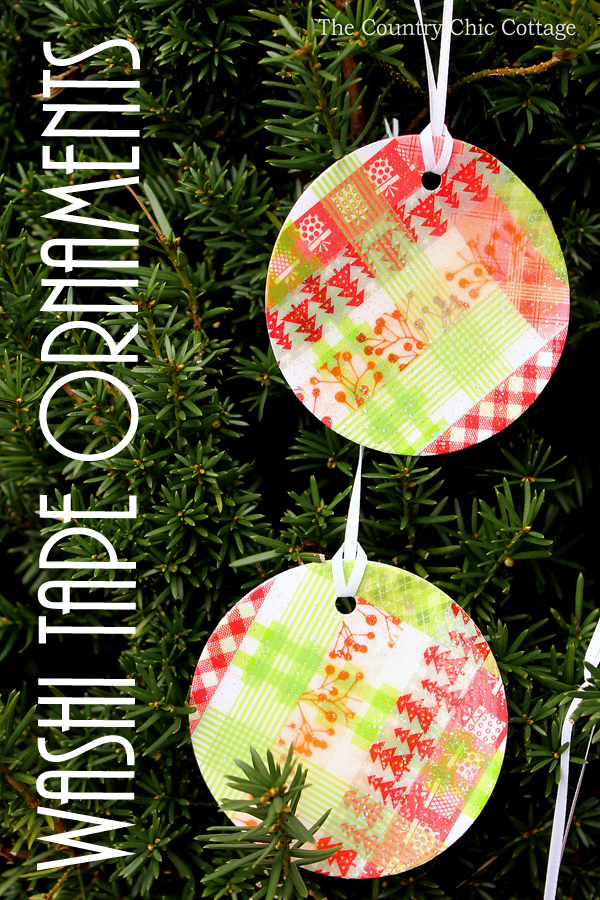 To make your own washi tape ornaments you will need: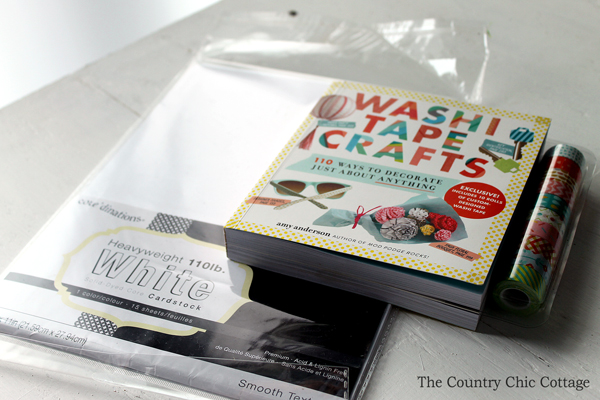 I was sent the Washi Tape Crafts book from my friend Amy Anderson who runs the Washi Tape Crafts blog among others. This great book shows you 110 ways to decorate with washi tape and it even has some rolls attached to the book. It really inspired me to look at other ways to craft with washi tape. I came up with these ornaments after being inspired by some of the craft ideas in the book. Be sure to pick up this book for Christmas for someone you love or ask Santa to add it to your stocking!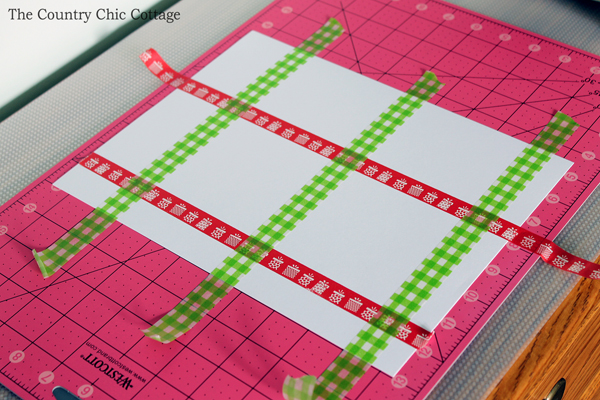 I started with a piece of the card stock and some various red and green washi tape. I wanted a plaid looking ornament. So I started laying out washi tape in various directions onto the paper. I actually worked on a cutting mat with ruler guidelines so I could make sure everything was straight and evenly spaced. I just let any excess hang over the edges. We will take care of that in a minute.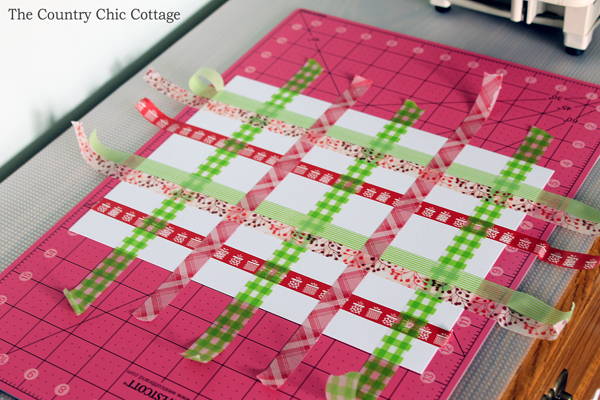 I stopped when I was happy with my washi tape "plaid" paper. I left some white areas showing but you can continue and fill up the entire piece of paper if you like. I then started lifting up the edges and trimming any excess washi tape with some scissors.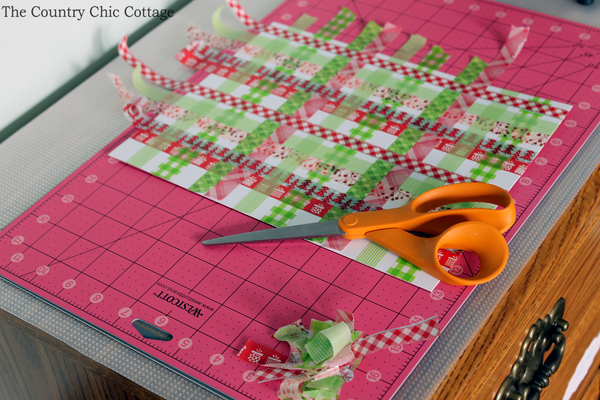 Take your paper and cut it into any shape you desire. I liked just plain circles. I used my Sizzix and circle dies to cut the paper but you can use any method you have on hand. Use a hole punch to make a hole to hang your ornaments. I made the plaid pattern where it will be at an angle when hanging on my tree.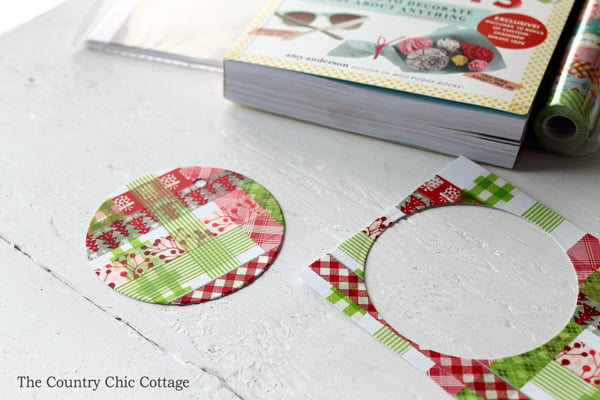 Add one coat of sparkle Mod Podge to the circles and allowed to dry.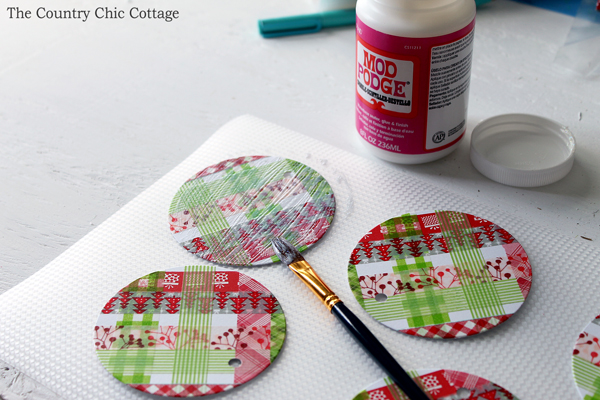 Then go over the top of your ornaments with the dimensional magic. Allow it to dry overnight. This will make your ornaments really durable and ready for hanging on the tree.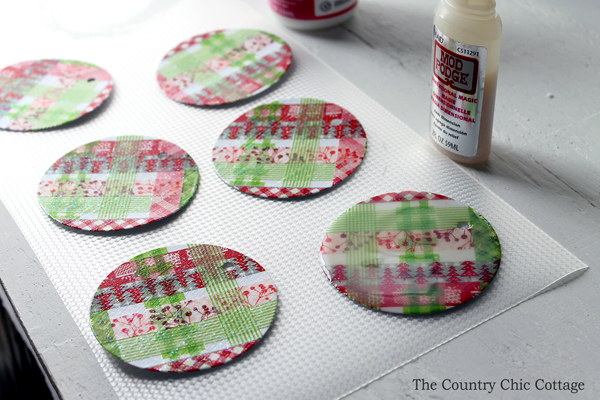 After they are dry, just add a ribbon for hanging. These are ready to be displayed on your tree this holiday season!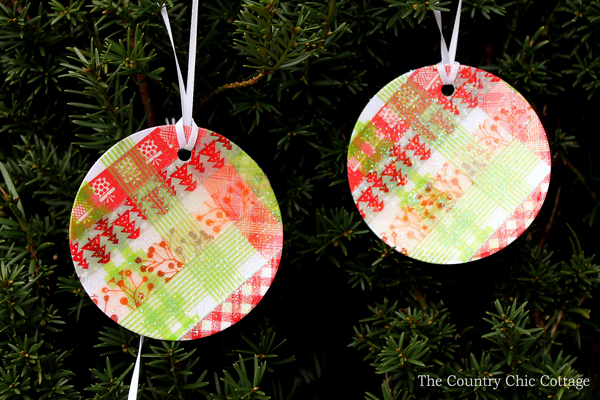 I love the plaid feeling of these washi tape ornaments. These are the perfect quick and easy craft for Christmas. Be sure to pick up the supplies to make your own version today!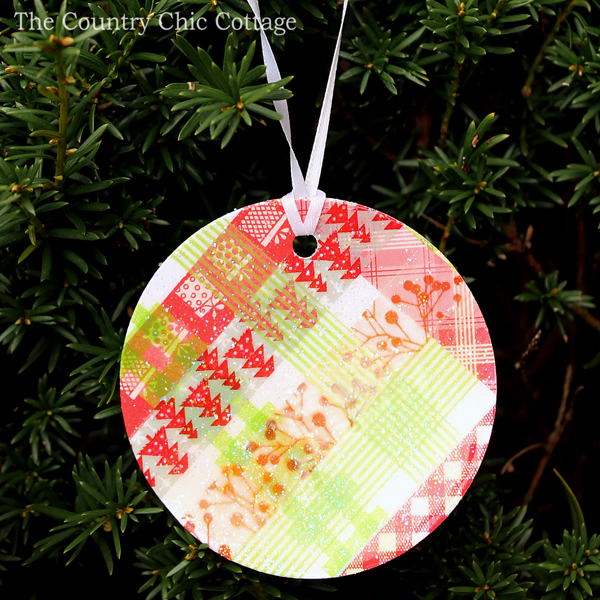 If you want even more quick and easy holiday crafts, don't miss these ideas from our blog partners for Craft Lightning. Kicking things off today is Cyn with these quick and easy felt ornaments!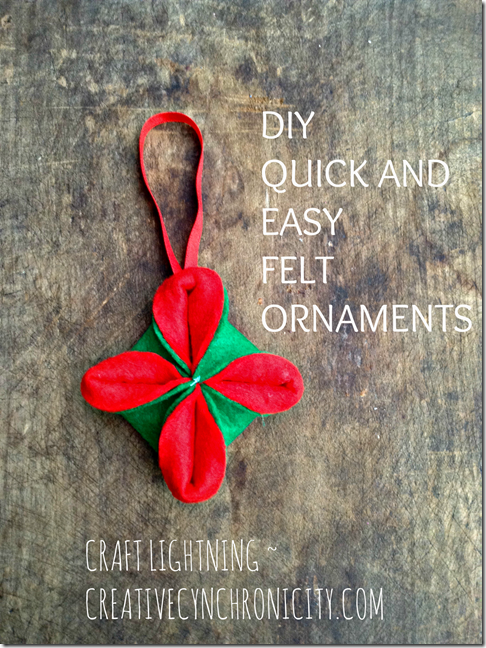 Laura Kelly is joining us with a fun sock monkey themed felt garland.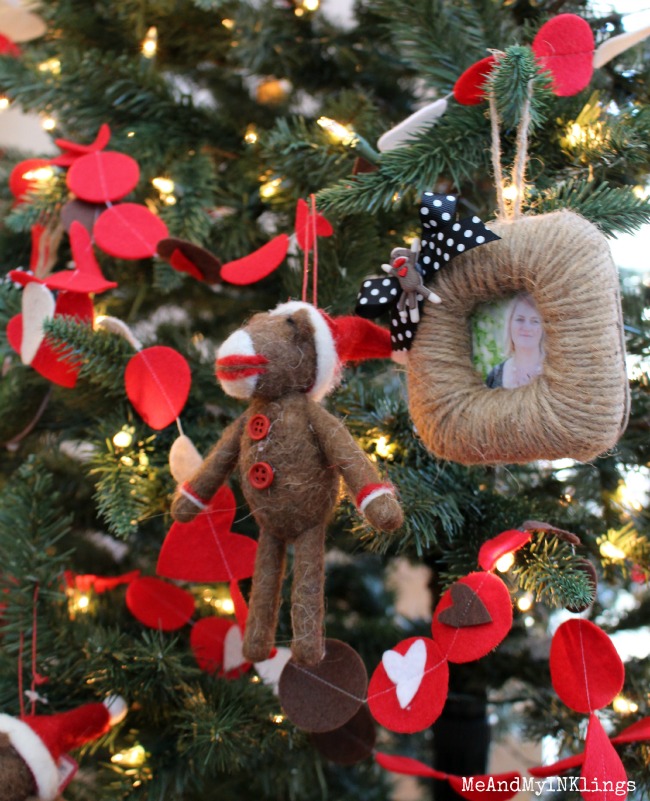 Albion Gould is showing us how to make this adorable holiday hoop art.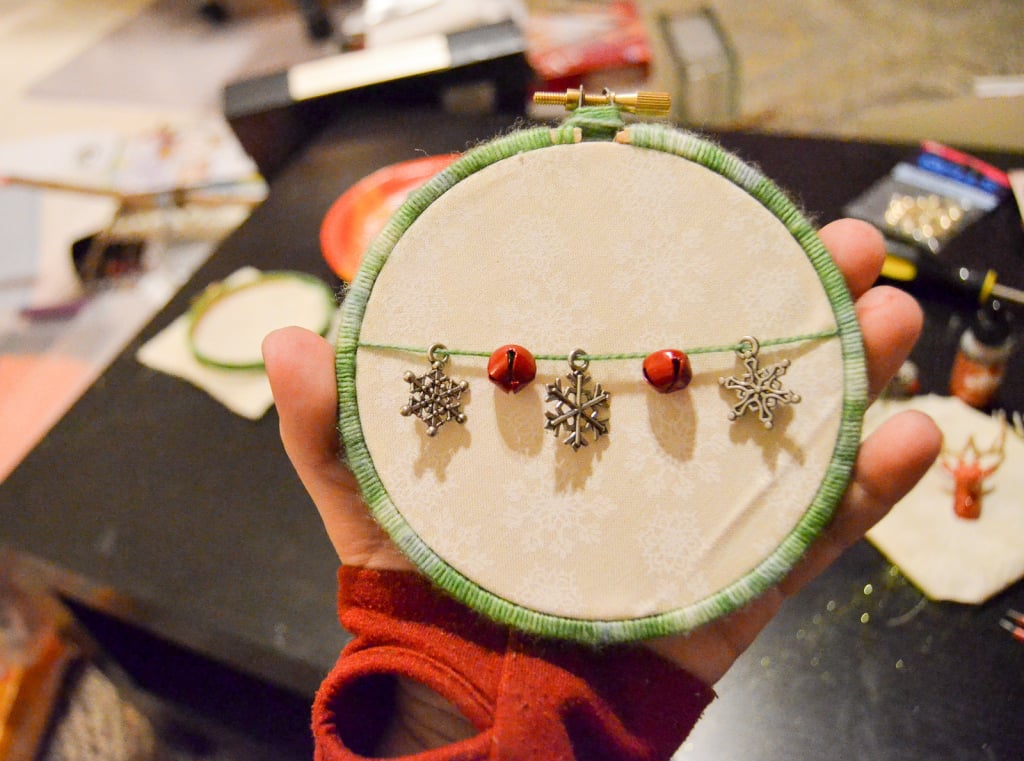 365 Days of Crafts is showing us how to make a quick and easy gift box.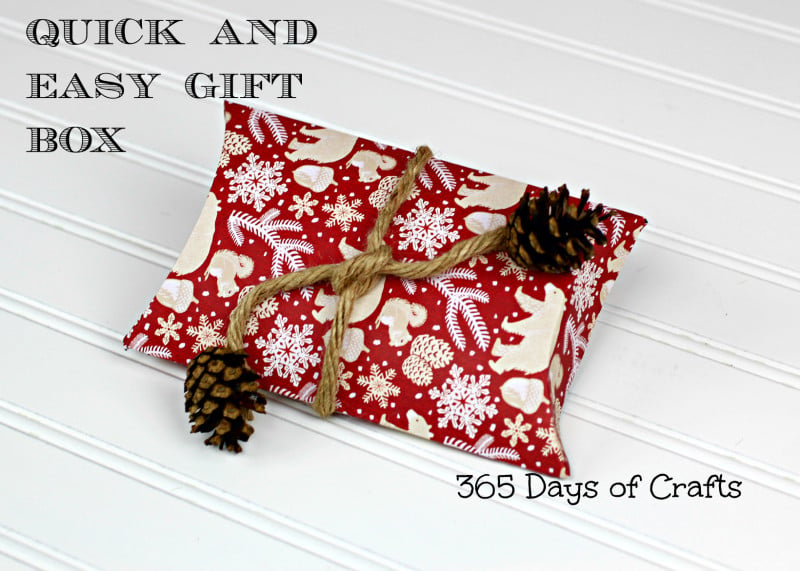 Carla Schauer Designs has a great tutorial on how to make these 5 minute folding German stars.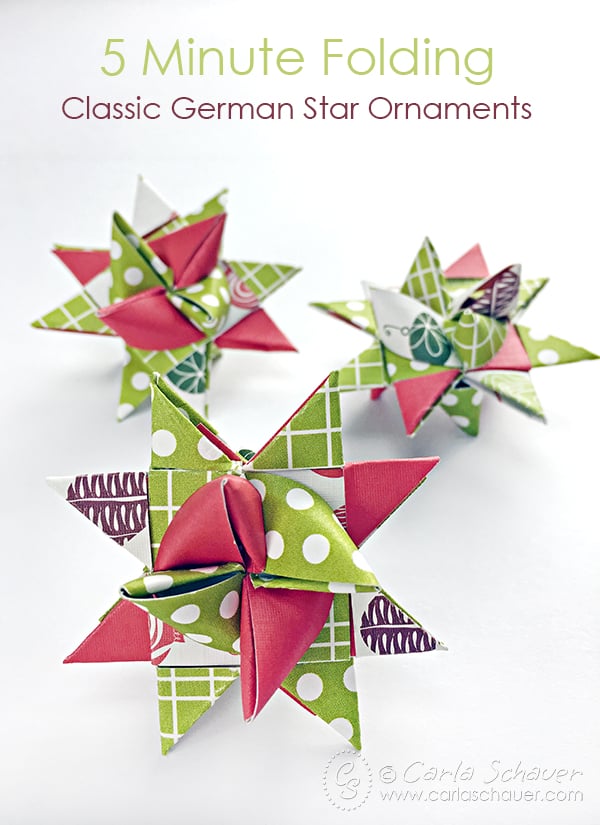 Turn clothes pins into fun gift tags with this tutorial from Frugelegance.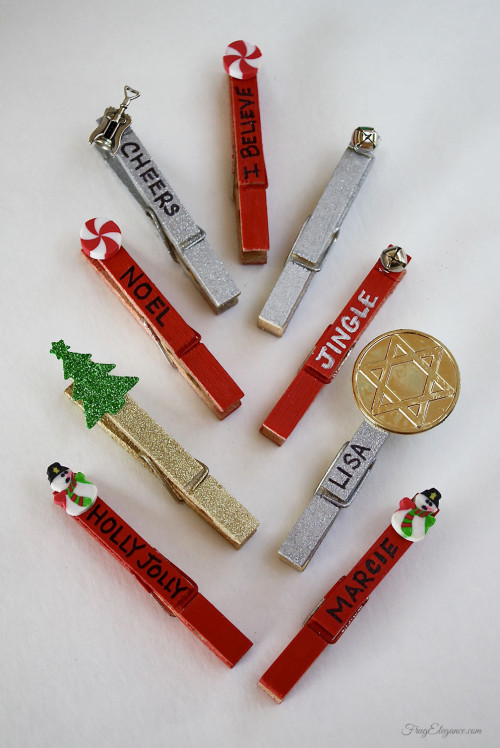 I love this quick and easy holiday tree idea from Dragonflies and Lilypads.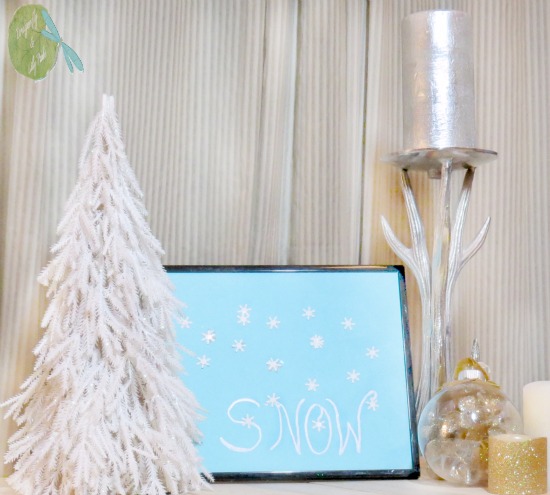 My partner for this series, 30 Minute Crafts, is at it again with the quick and easy jewelry. Click here to make these simple wreath earrings.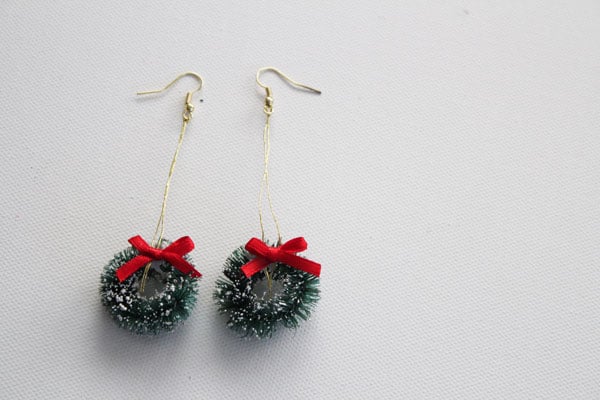 Turn simple labels into this great watercolor label garland! I love this idea from our guest host Aunt Peaches.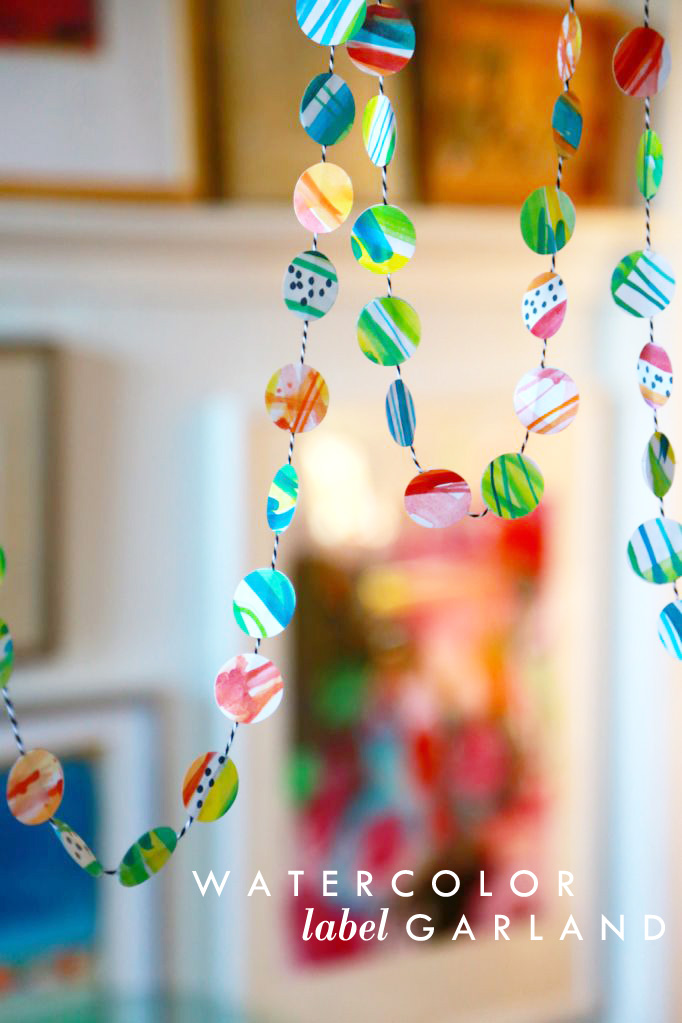 Don't miss any of the Craft Lightning fun by following along with our quick and easy crafts Pinterest board.