It is day 2 of Craft Lightning and I am going to show y'all my baker's twine Christmas cards. I have two different cards that both only take minutes to make. You can whip up handmade holiday cards for your family and friends this year. If you are new to Craft Lightning, be sure to scroll to the bottom of this post to see great holiday crafts that take 15 minutes or less to make. You can also catch up with the week so far by clicking over to day 1. Now how about making some Christmas cards?

I will show you how to make both cards below but the supplies you will need for both baker's twine Christmas cards is:
Some links may be affiliate links.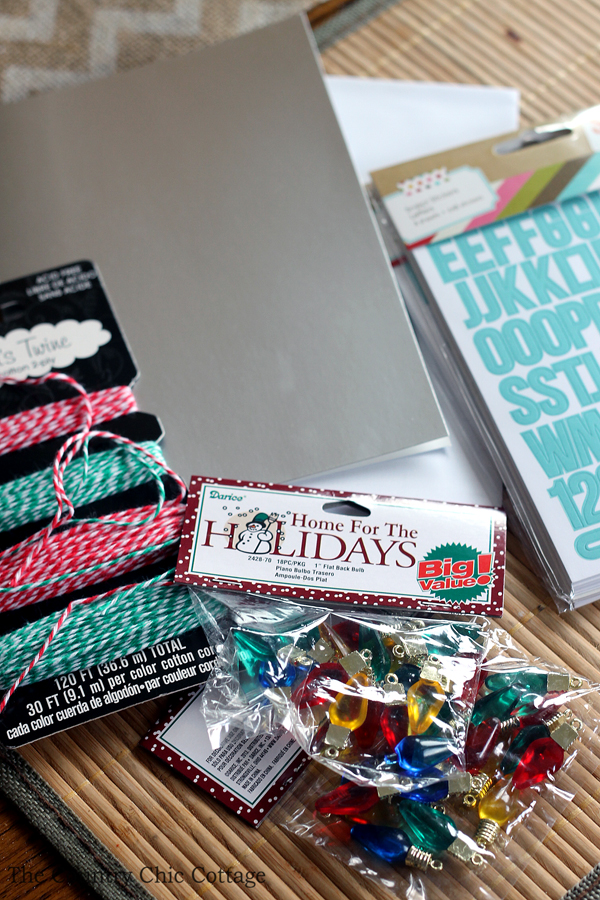 I am starting with the version with the miniature lights on the front.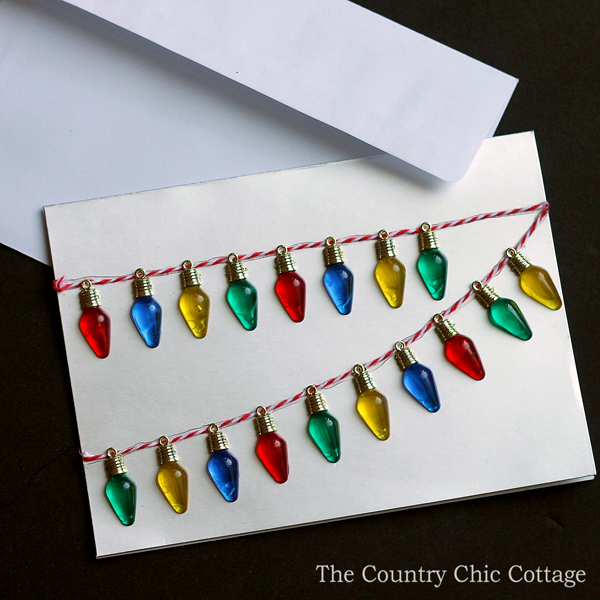 I started by adding a holiday sentiment to the inside of the card with the alphabet stickers. You can choose to add any words you would like. One tip is to make the letters crooked on purpose so you don't have to get fussy with the placement.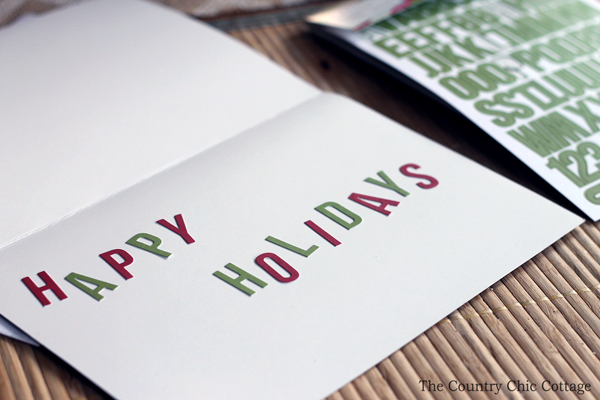 Then add a couple of beads of glue to the front where you would like your strings of lights to be. Place baker's twine onto those glue beads and press lightly into place. Trim off any excess twine.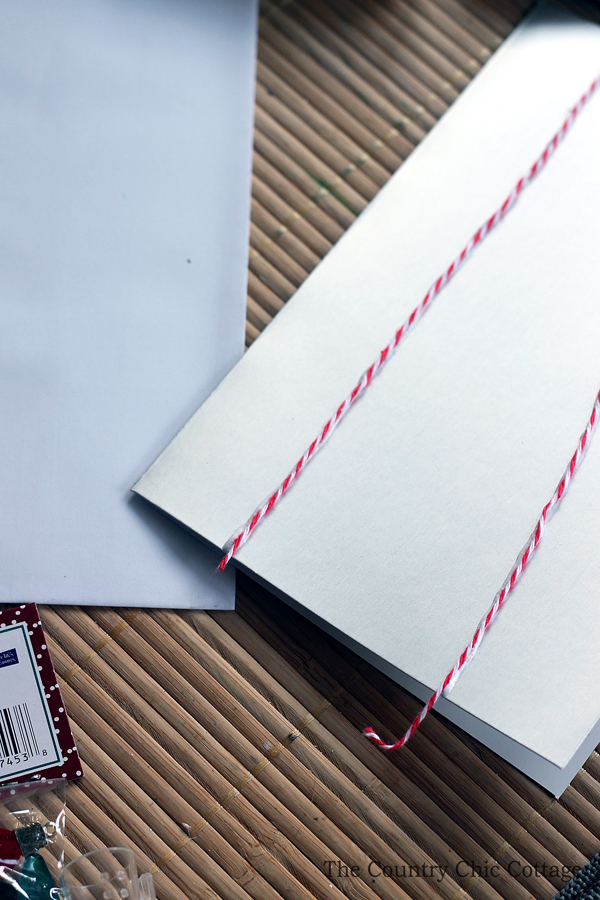 Use tacky glue and start adding on the lights to the front of the card. Allow the entire thing to dry flat before moving.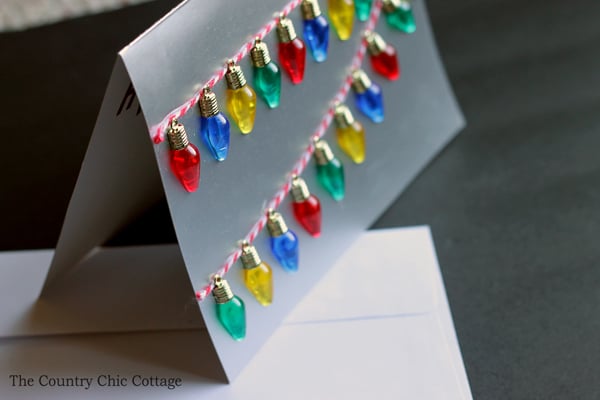 This fun card can be made in minutes and your recipient will love getting a thoughtful handmade card this holiday season.
I couldn't just stop there y'all. These cards were just too easy to make. I decided to do one more version of these baker's twine Christmas cards.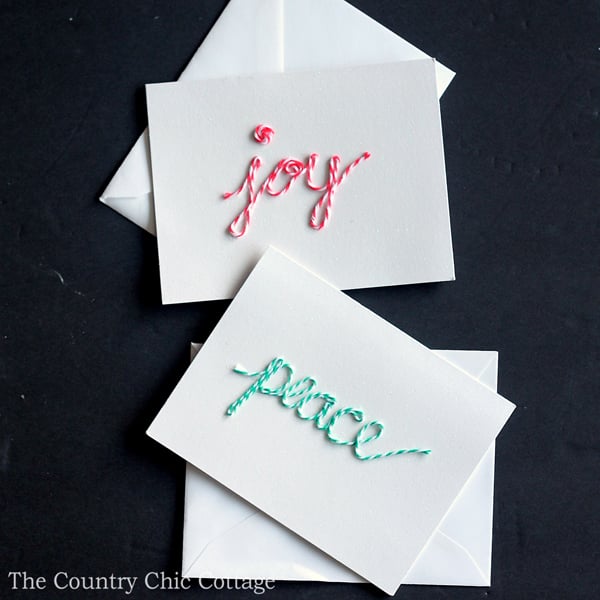 This time you really just need twine, glue, and a blank card. You might even have everything you need on hand.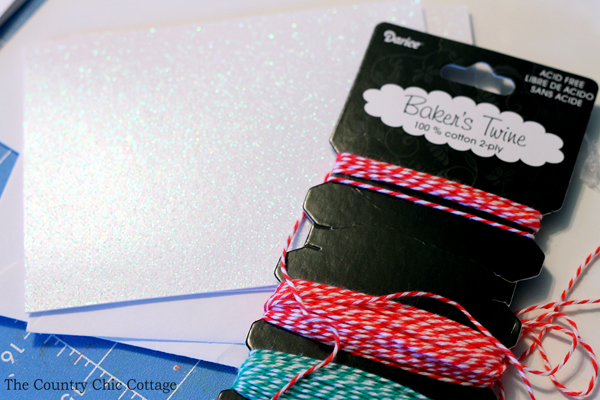 Write out your word in tacky glue onto the front of the card. Just use the glue tip like a pen and write the word in cursive as shown below.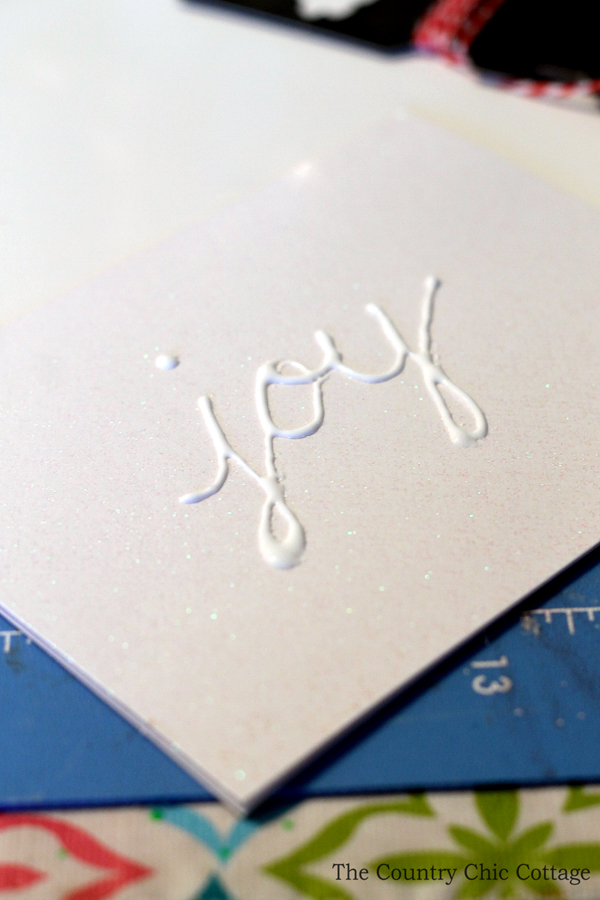 Then just lay the baker's twine into the glue going slowly and pressing into the glue as you go along.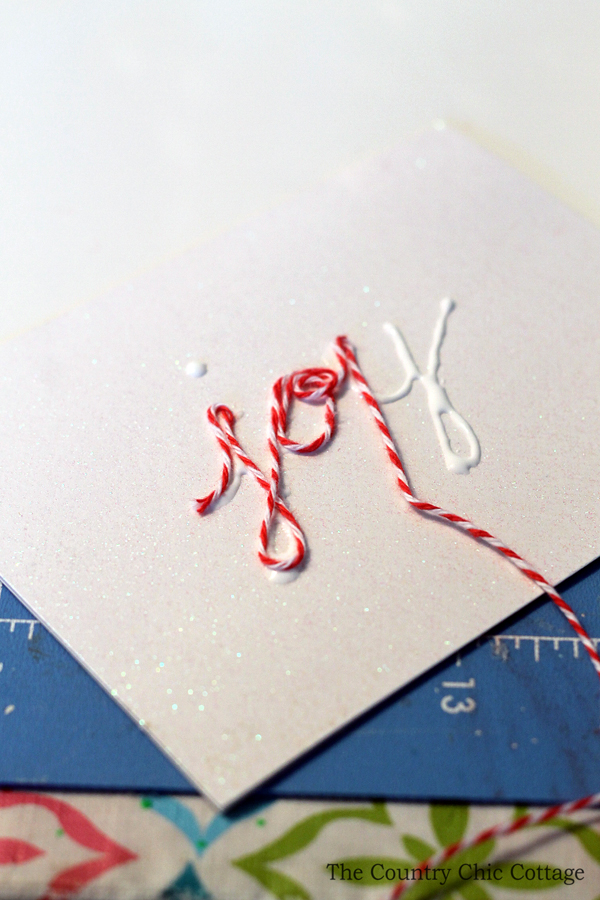 Trim the twine when complete and allow to dry completely. I did a few words in my examples below but you can do any word that means Christmas to you!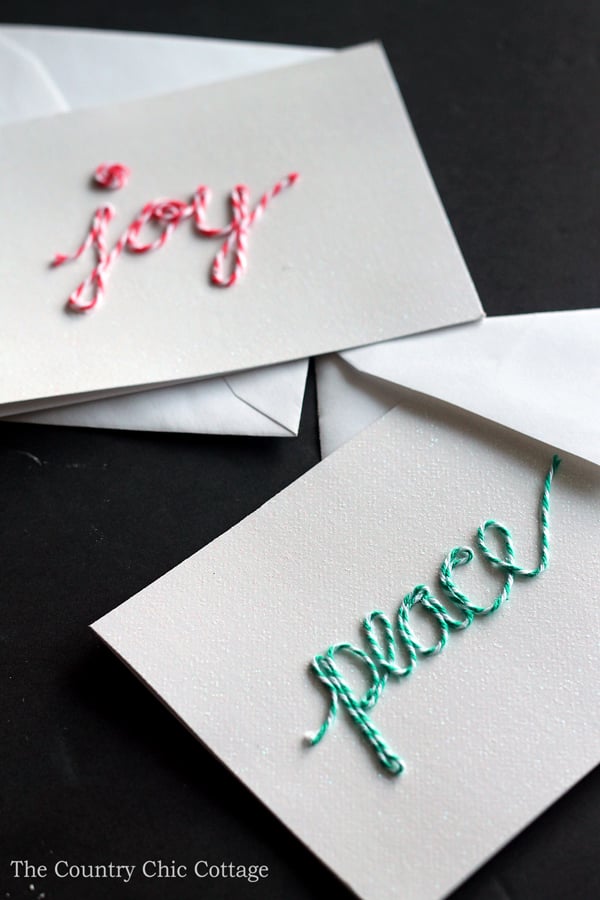 I love the simplicity of these fun cards! The kids might even enjoy joining in and making some baker's twine Christmas cards of their very own! Y'all order your supplies and give handmade holiday cards a try this year.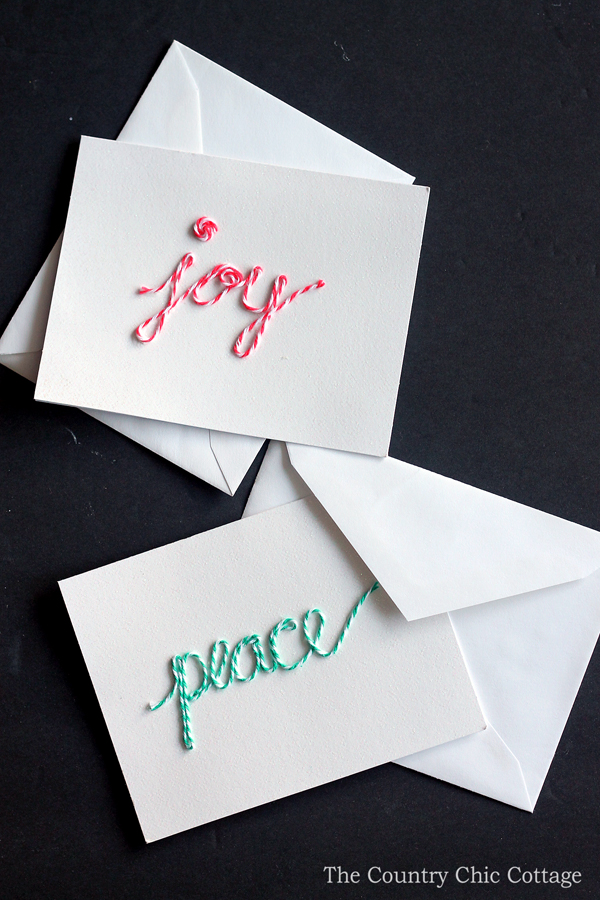 Now for the quick and easy holiday crafts from our partner blogs today. First up is DIY Inspired and this adorable wood slice snowman.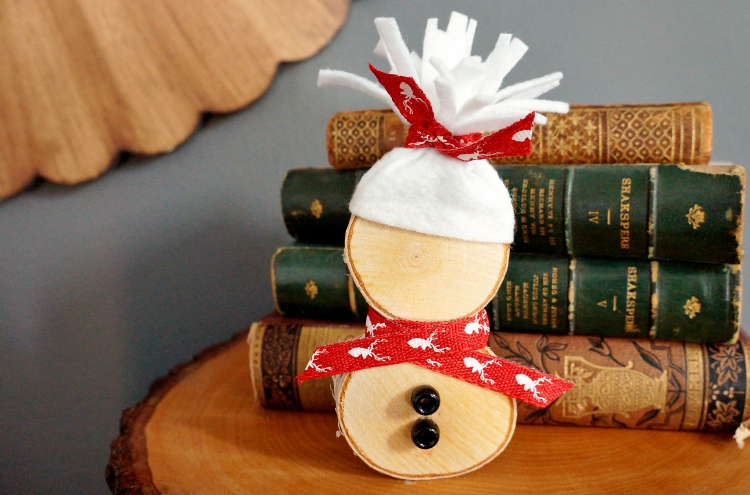 Next is Mrs. Greene and some wood ornaments that you don't want to miss.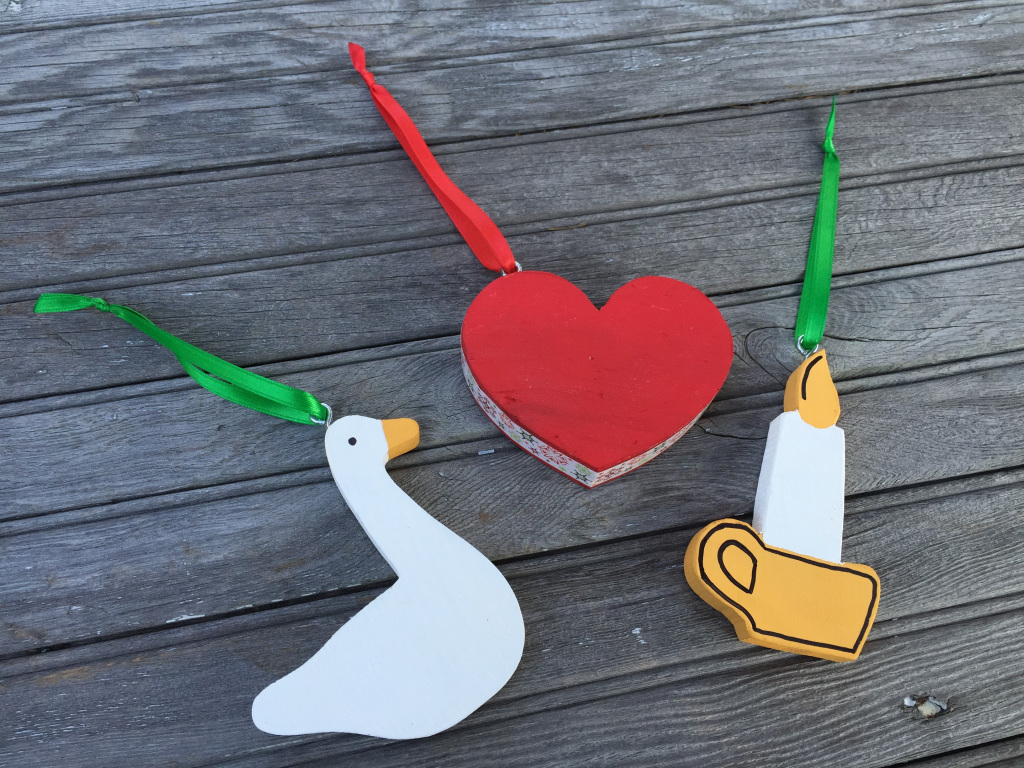 Jen Goode is at it again with a fun paper ornament. Plus she has a printable for that plaid paper! Love!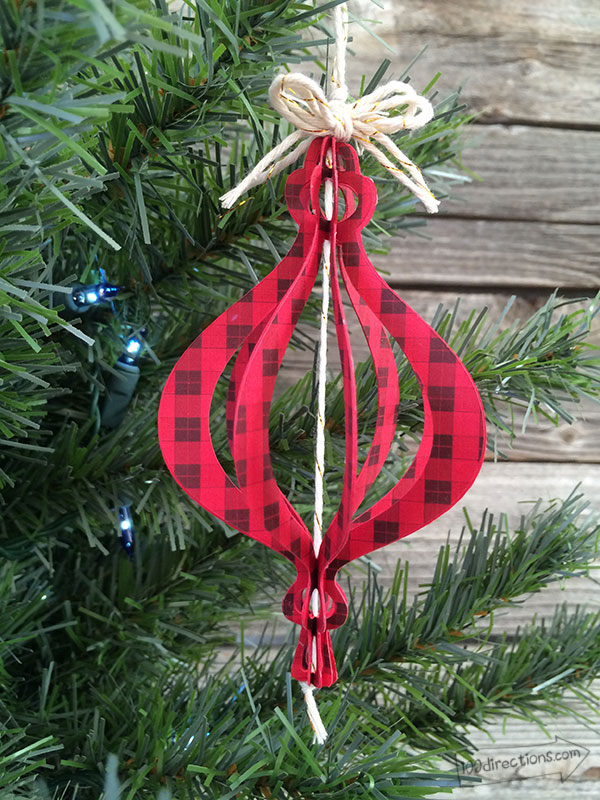 Occasionally Crafty has a simple Jingle All the Way ornament that you will love.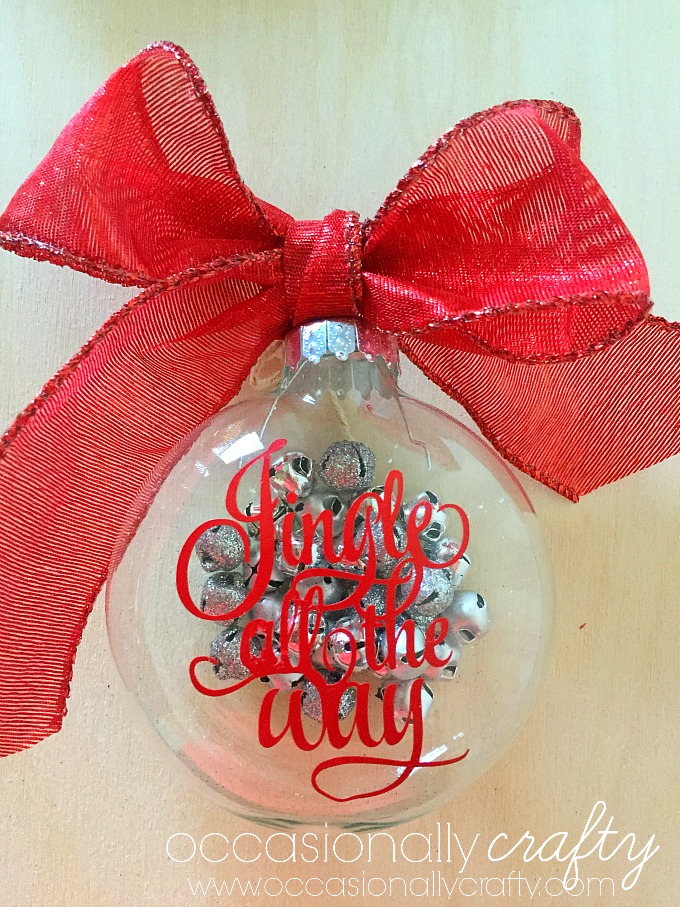 Add this stamped fringe ornament to your tree with these instructions from My Very Educated Mother.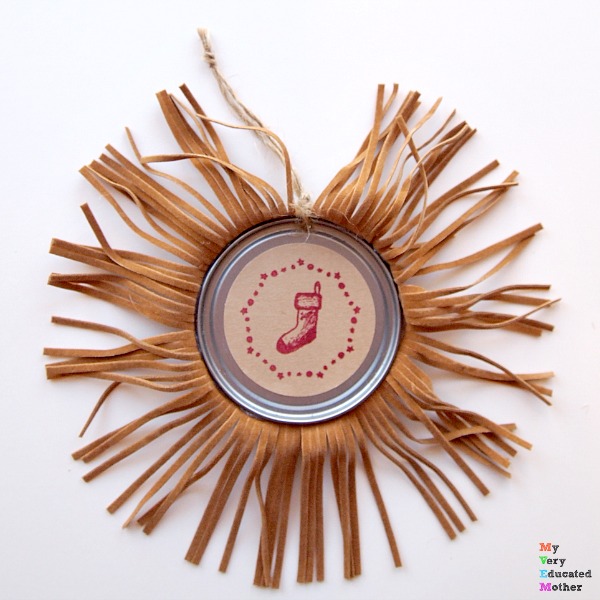 Paula from Frog Prince Paperie has a great printable and idea for using it in your Christmas decor.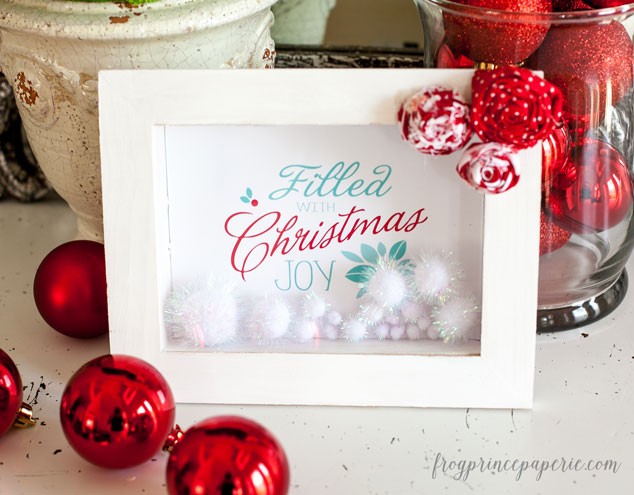 Stuff n Such by Lisa has a great ornament or car air freshener.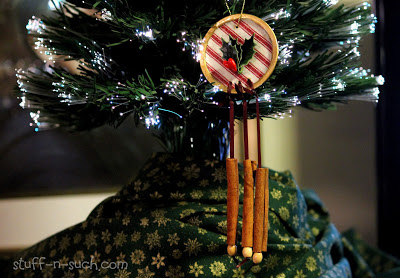 My partner for this series, 30 Minute Crafts, is using pine scented glue for this super each wrapping idea.
Aunt Peaches is my other co-hostess this month and she has these amazing Christmas pom pom branches for you!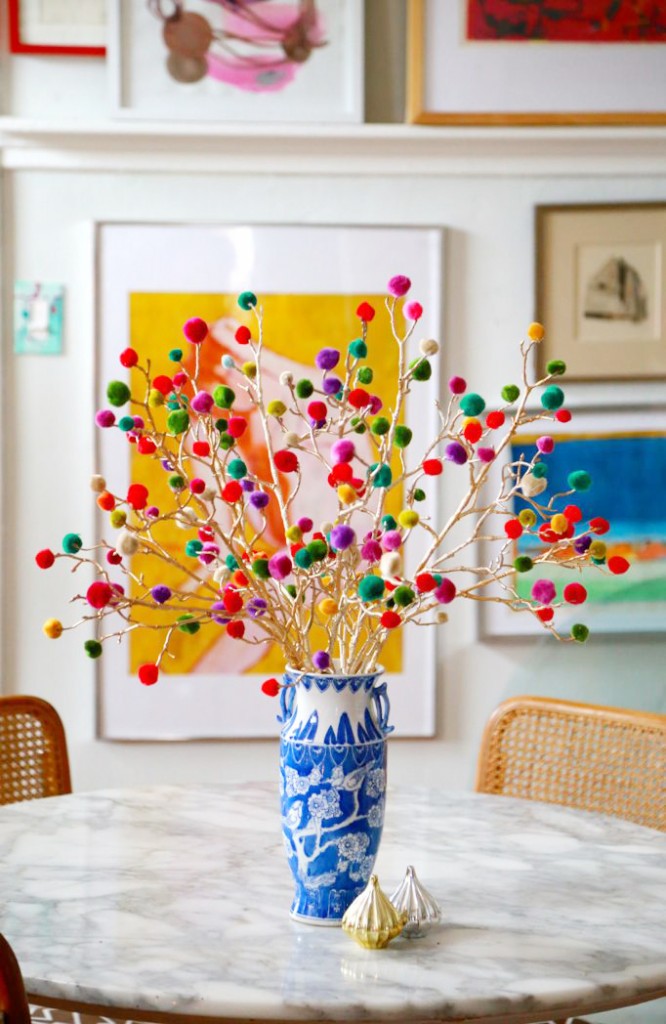 Y'all stay tuned as there is plenty of Craft Lightning left! You can follow along with our Pinterest board so you never miss any of the fun!