It is pumpkin time around here. I was inspired by this pin on pinterest which leads to this Good Housekeeping article on pumpkins. The original version wrapped ribbon around some pumpkins. My thoughts went immediately to Washi Tape! It is my new favorite crafting medium.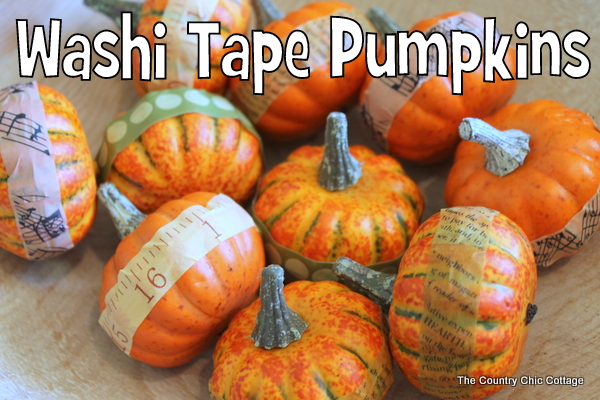 You will need some pumpkins and Washi Tape.

All of my supplies were supplied to me by Consumer Crafts as part of my design team contract. I would say you could get those pumpkins in a variety of places (maybe even the Dollar Tree has something similar). But that Washi Tape is INCREDIBLE! There is a huge selection over at Consumer Crafts including the sheet music, ruler, and typography.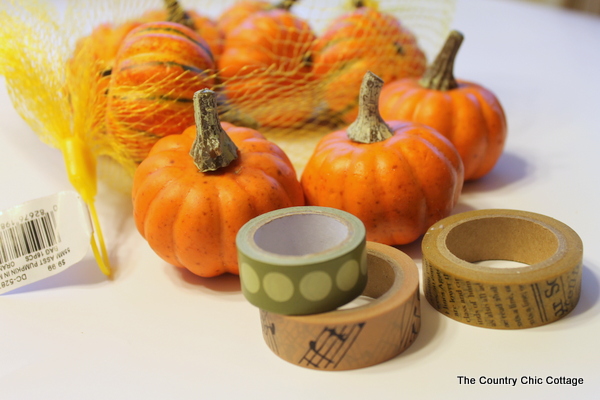 This is one of those five minute projects. Just wrap around your tape and press. That is it.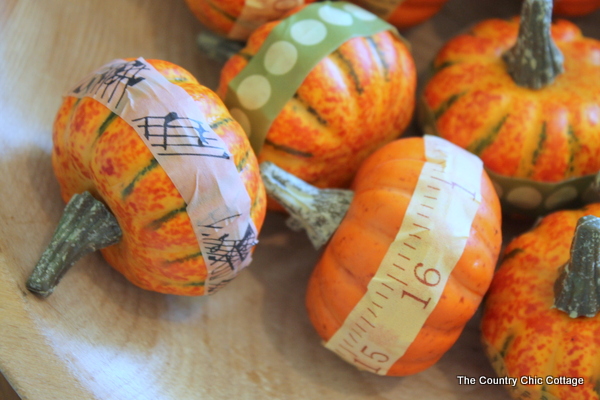 How cute are these little guys all in a bowl?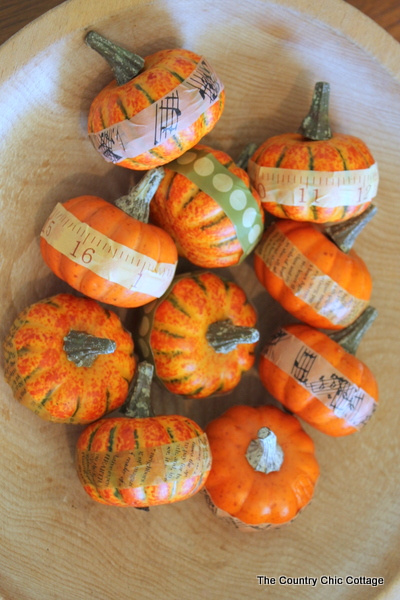 I am not sure which one is my fave. Do y'all have a favorite?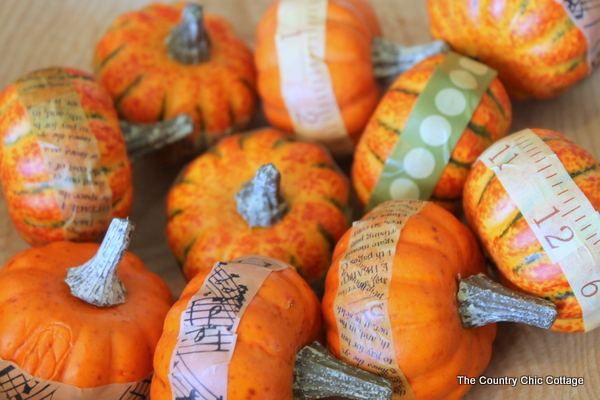 Break out your Washi Tape today and add a little flair to your pumpkins!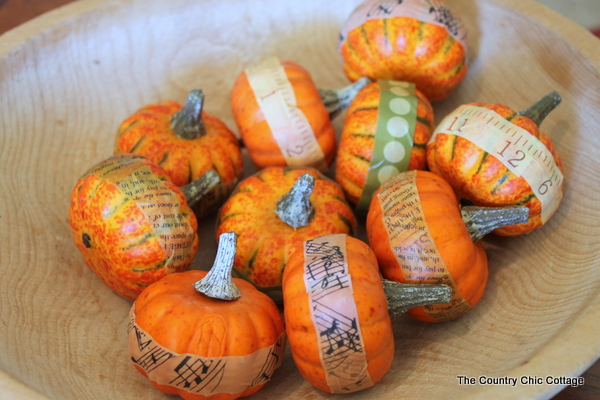 Weekly Newsletter
Subscribe to get our latest content by email every week!