I have a fabulous project for y'all today. I transformed a plain jane dresser into something fabulous with the help of Kylon. This whale painted dresser is going in the nursery for the new grandson! Y'all be sure to follow along here for tons more projects that are yet to come. This post is the second in a series of posts sponsored by Krylon however all projects and opinions are my own.

I started with a dresser that had seen better days. It is several years old and was in desperate need of a makeover. When Krylon sent the Honeydew as the color of the month, I knew immediately what my project would be. I wanted to tackle a dresser like this and the color palette could not have been more perfect for the nursery my daughter is working on. You can find Honeydew and all of the Fusion paint colors by clicking here. The Fusion paint is for plastic but also for wood and so many more surfaces.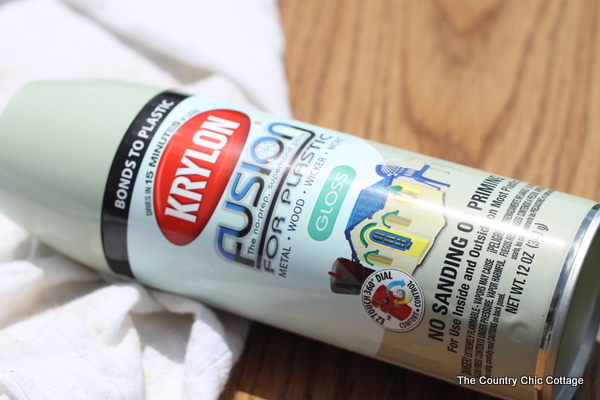 I started by dragging the body of the dresser outside and giving it a good sanding. I then removed any and all sanding dust with a tack cloth. The dresser then got several light coats of Honeydew one right after the other. Be sure to make LIGHT LIGHT LIGHT coats. That will make your surface turn out amazing without any runs or imperfections. Just be patient. It probably took 5 to 6 light coats for the honeydew to look great on the dresser.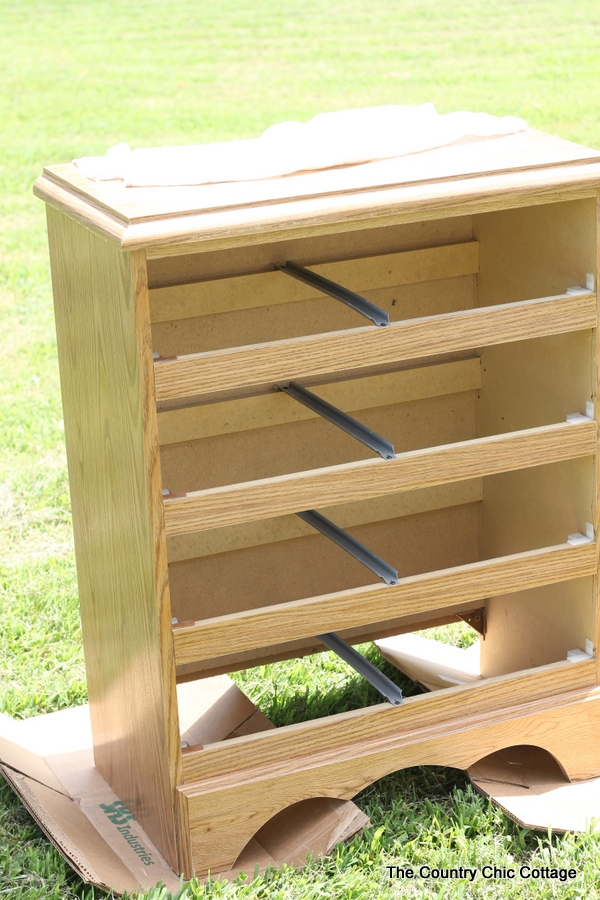 For the drawer fronts I used Oxford Blue in the Cover Maxx. You can click here to see the full color line in Cover Maxx. I love this blue as an accent to the Honeydew.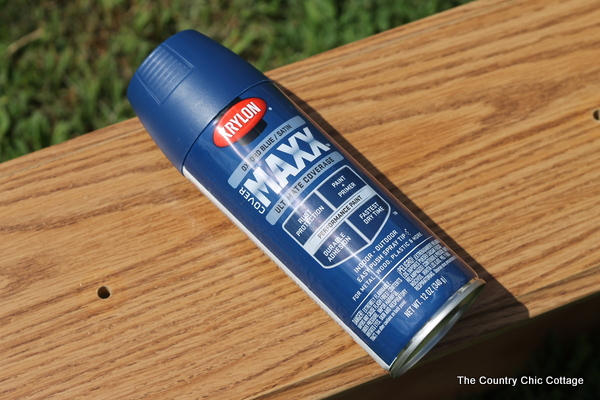 Once again I followed the same steps as with the body of the dresser. Sand, clean, and use several light coats. These probably took 4 to 5 coats for complete coverage. You want to allow everything to dry and cure before continuing with this project. I recommend allowing to cure for at least 24 hours.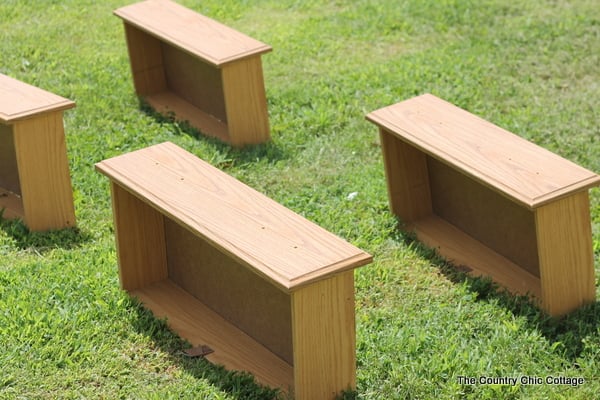 I then added on a whale and water cutout from white vinyl. I used my Silhouette to trace this whale from Jen Goode. I made the water droplets from his spout in different sizes. I also traced a wave silhouette I found online. I removed each piece carefully and put it on my drawer fronts.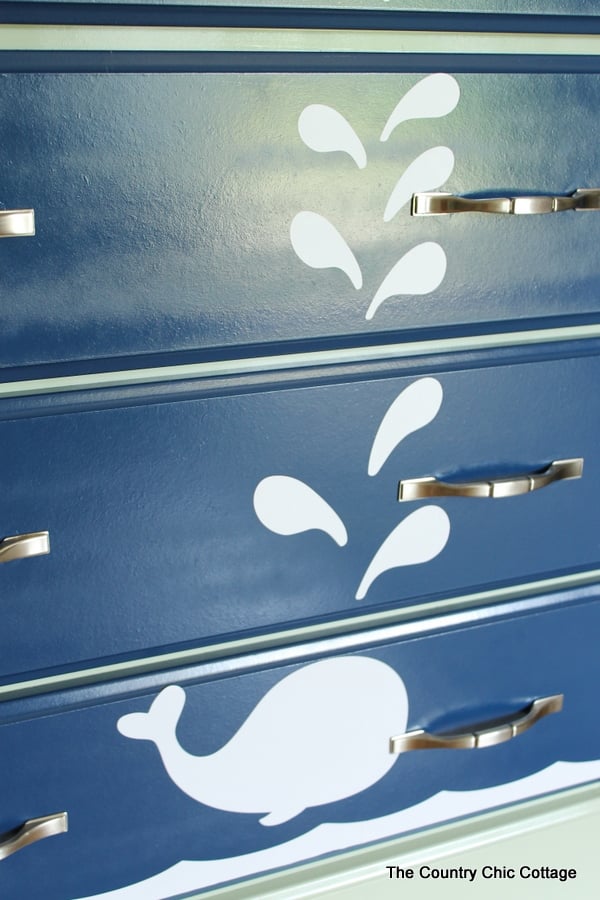 I then added on the new handles that I picked up at the home improvement store and this one was ready for the new baby's room!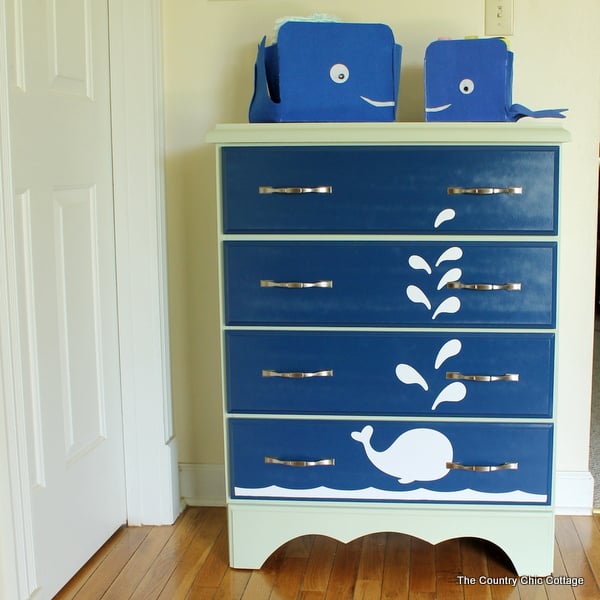 See how those super light coats lead to a clean, smooth finish! You can paint furniture with spray paint and have it turn out amazing. This entire dresser was painted and drying in about 2 hours y'all. So quick and easy! Just be patient and that amazing finish will come.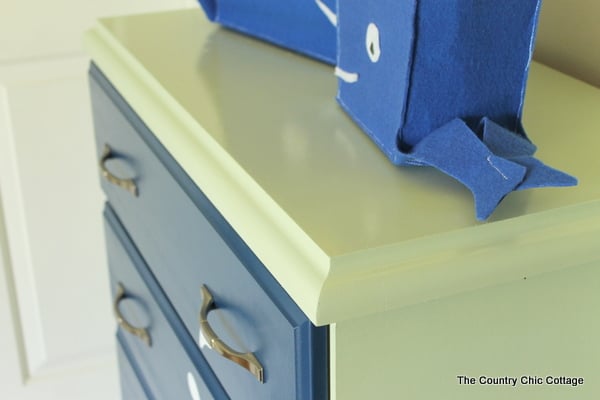 Be sure to click here to see those whale storage boxes that I made from felt as well. They look perfect with this whale painted dresser! Y'all stay tuned to see some additional projects that I have planned. If you love whales and nautical decor, you won't want to miss any of the fun! Be sure to like Krylon on Facebook for more ideas using Honeydew this month!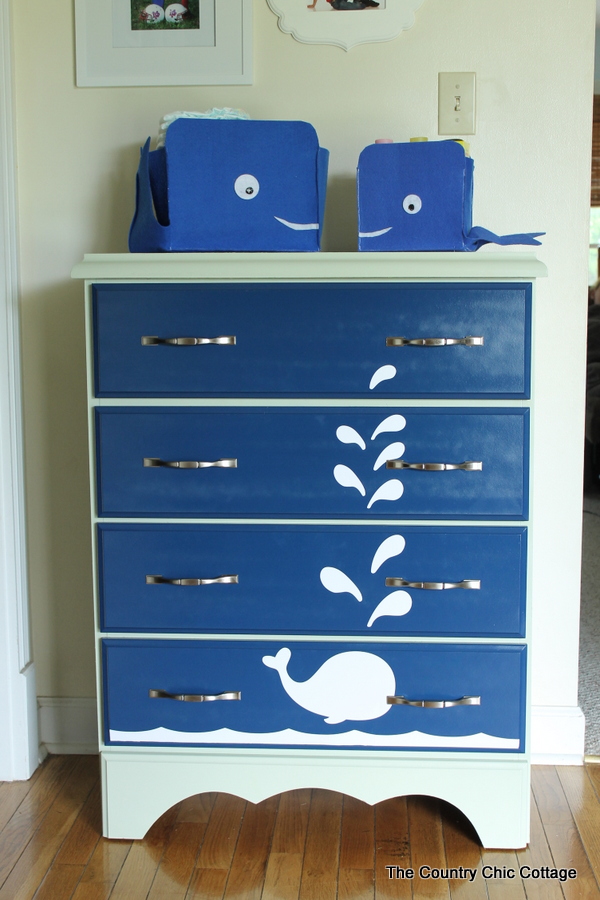 Silhouette Tips and Tricks
Sign up for our email list and we will deliver weekly inspiration with tips and tricks for your machine right to your inbox!