Did you know that you can sew your own felt storage baskets? You can even make then shaped like whales similar to what I did here. Y'all will love these for any new babies in your life or make a batch of these to organize a kids' room or bathroom. Whichever you decide, you will want to make several of these felt storage baskets for your home. This one was first posted at Crafts Unleashed but I am posting here in case you missed it.
Supplies needed to sew your own felt storage baskets:
Links may be affiliate links.
The large and small container are slightly different. The first tutorial is for the larger of the two. At the bottom of this post I mention the differences for creating the smaller version.
Begin by cutting a whale like shape out of the felt as shown below. You will need two identical shapes for the large container.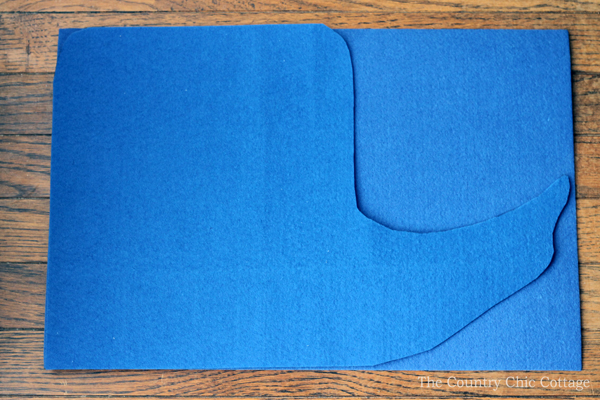 Here is a close up version of the tail. I free handed my shape. Draw a similar shape and your containers will be perfect!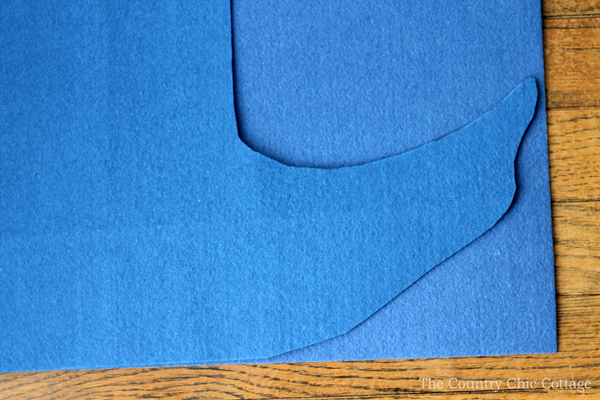 Over lap the two halves slightly and sew with a zig zag stitch down the center. I used white thread on the entire project because I liked the look but you can choose to match the thread to the felt.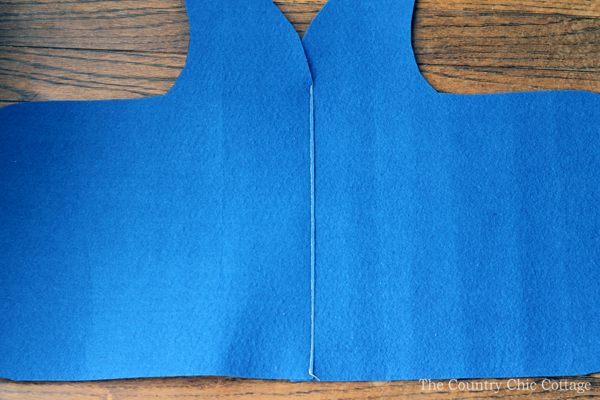 Cut a strip of felt about 5 1/2 inches wide. You can vary this width depending on what you will be storing in the whale. Sew that on the "front" side of your whale as shown below. Center over the line you just sewed above.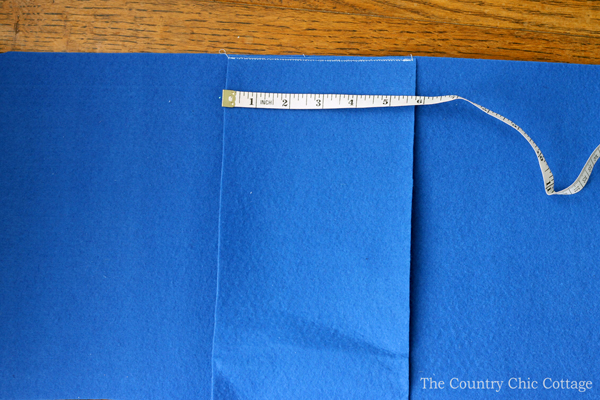 Lift the sides and sew up each side. Note how I left this piece long until I was finished sewing.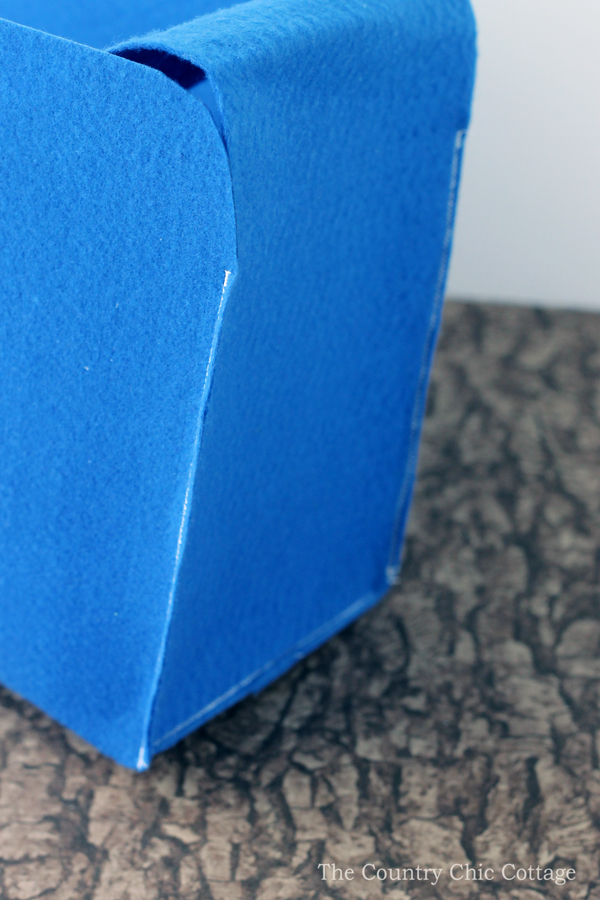 Trim off the top with your scissors to the desired height.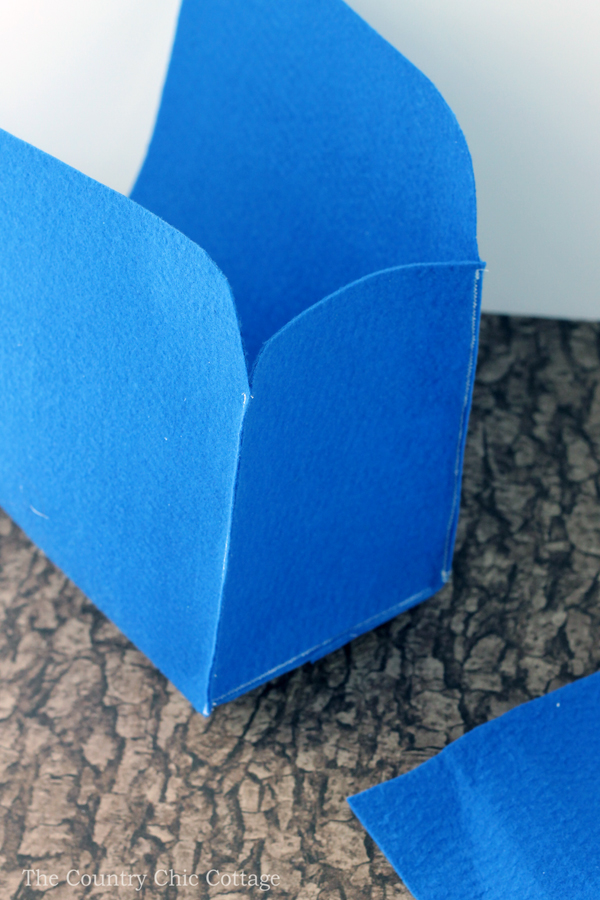 Next sew down the bottom of your whale on both sides. Stop approximately where the "back" will be.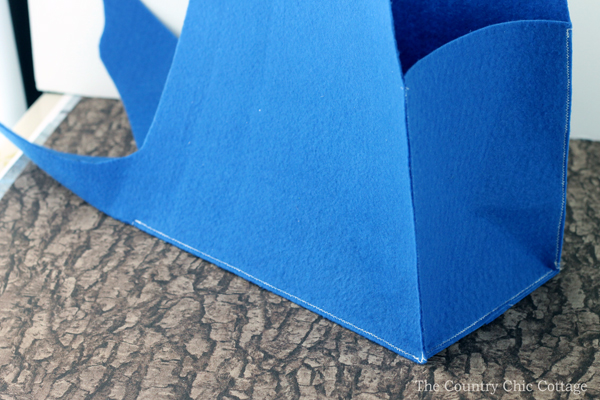 When sewing on the back piece it is important to sew down both sides FIRST! (Ask me how I know that is important….one experimental whale had to go in the trash.) Then trim to length at the top if needed.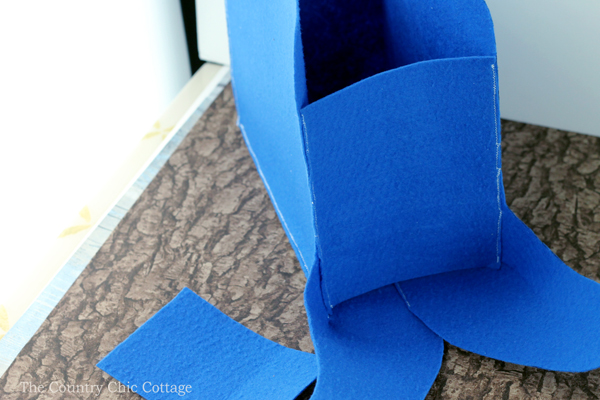 Now you can sew across the bottom as shown in the image below.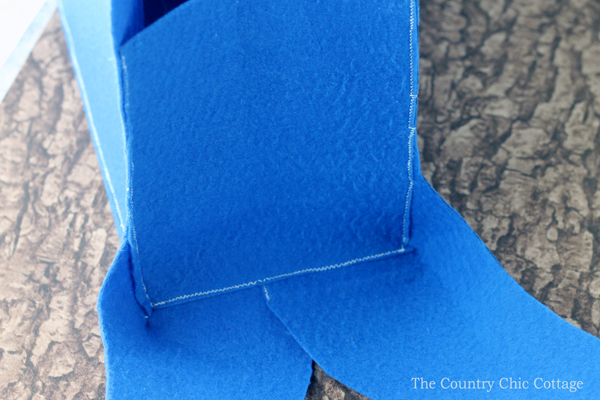 Take the ends of the tail and sew those together as well (see image below).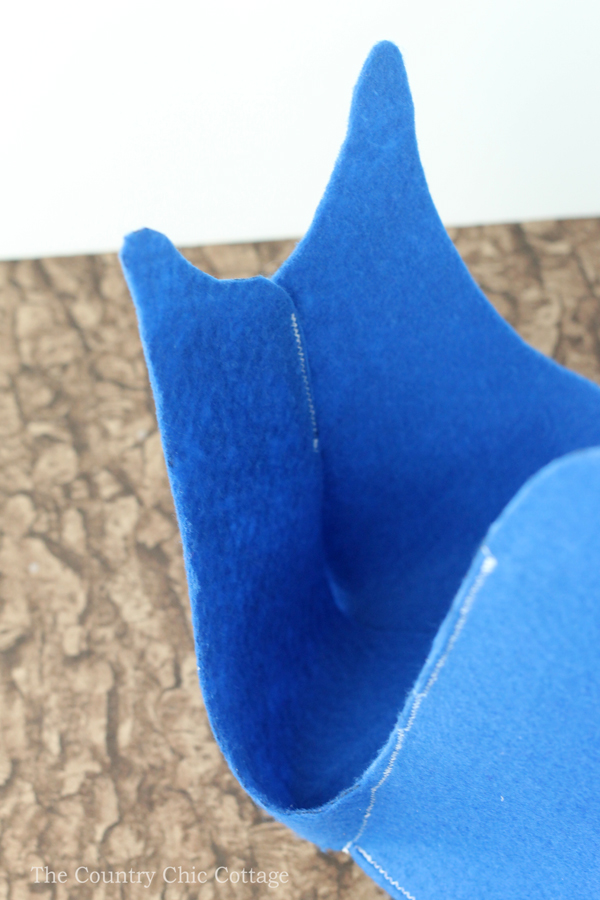 For the eyes and mouth, cut pieces from the white felt. Apply the dimensional fabric paint to your eyes as shown below. Set aside and allow to dry completely.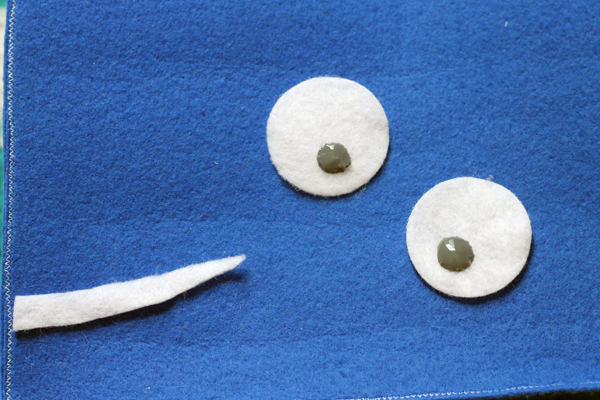 Use the fabric glue to add a mouth and eye on both sides of your felt storage baskets. You now have learned how to sew your own felt storage baskets! The larger version is complete. Want to keep going? Read below to see how to change this technique to make the smaller version.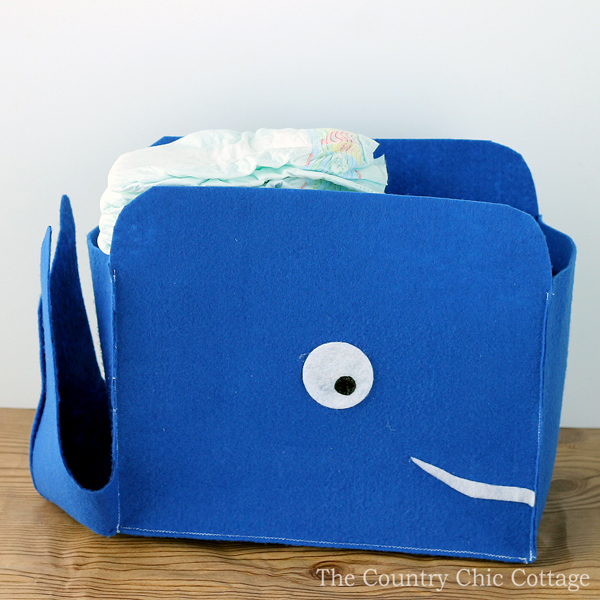 For the smaller version of the whale, fold one sheet of felt long ways as shown below. Make the "bottom" as wide as you want your storage container.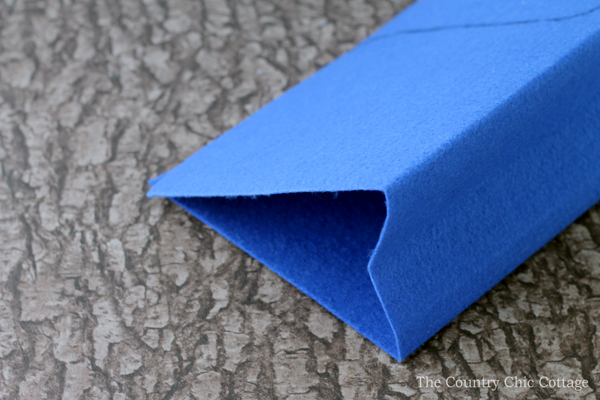 Then draw on your whale shape and cut out of both "sides".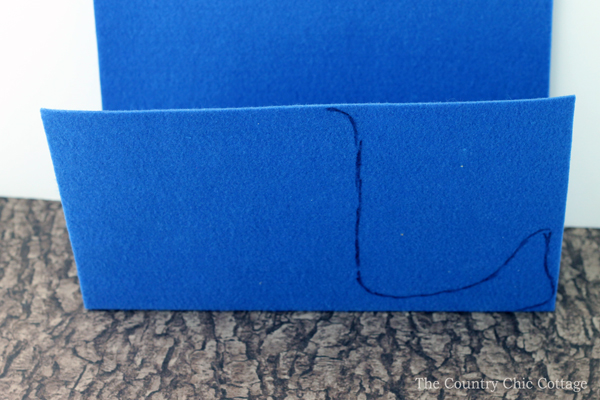 Sew similarly to the way you did for the large version above. Be sure to still sew down both sides even though it is just folded on those lines.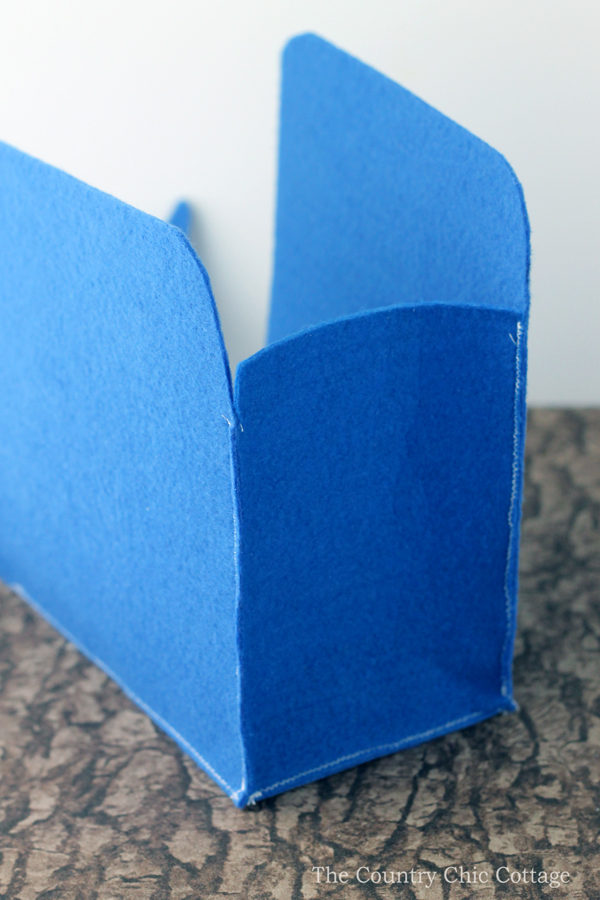 Again, glue on eyes, your mouth pieces, and sew the tail at the end. You have mastered how to sew your own felt storage baskets!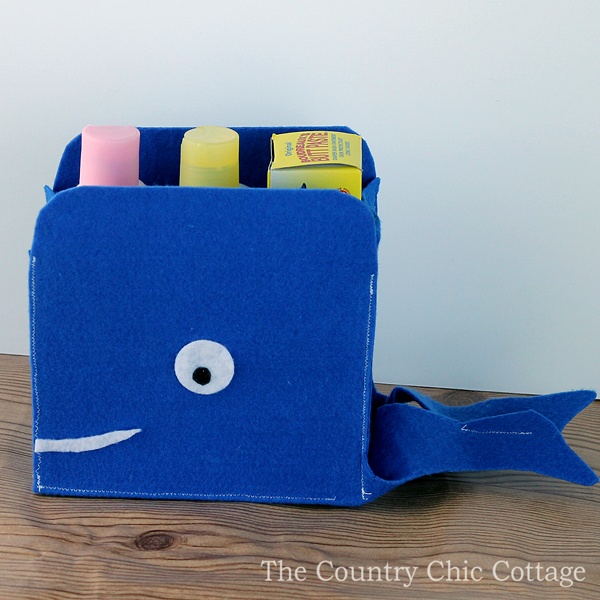 Add in anything that needs organized in your home or give these fun containers as gifts. Hint: These are the perfect project for a baby shower!
If you are making a whale themed room, in addition to learning how to sew your own felt storage baskets, be sure to check out my whale painted dresser.