Old window crafts? Yes please! What can you make with old windows? So much! There are so many ideas around the web and I thought I would gather some of my favorites here today for you! Pick your favorites, find some old windows, and get busy!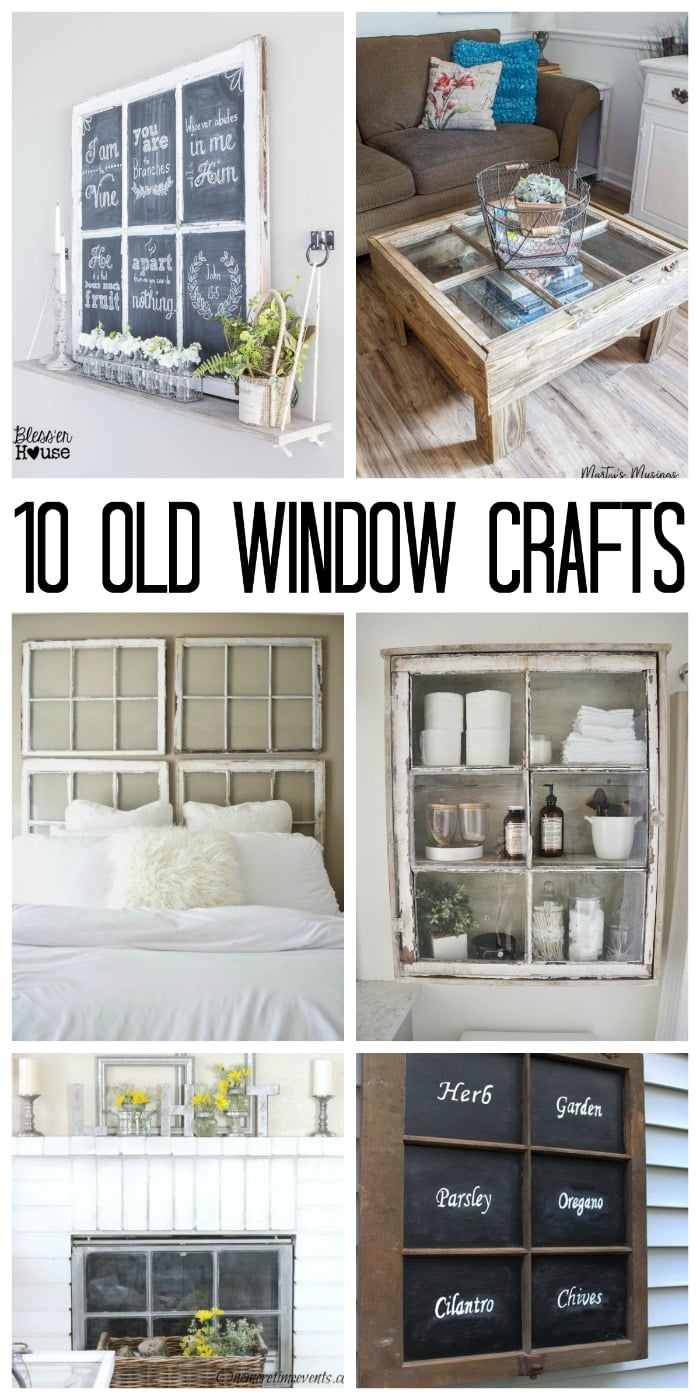 You can just click the link above each of the old window crafts below to be taken to the instructions for each. Y'all enjoy!
One of my favorite way to recycle an old window and it is so easy!
Want to add a little something to the window before adding your pictures? This is a fun craft idea!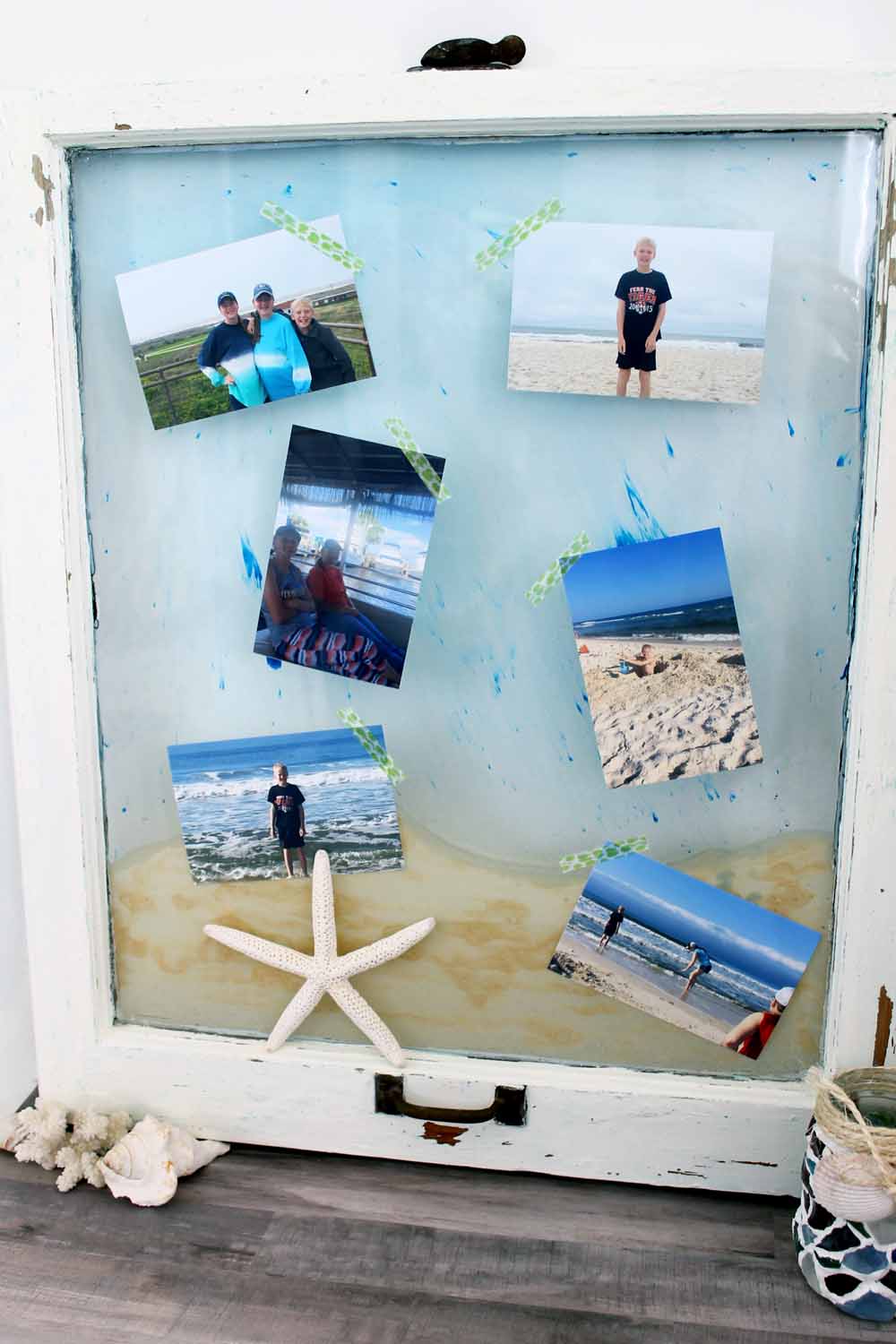 Mark your herb locations using an old window.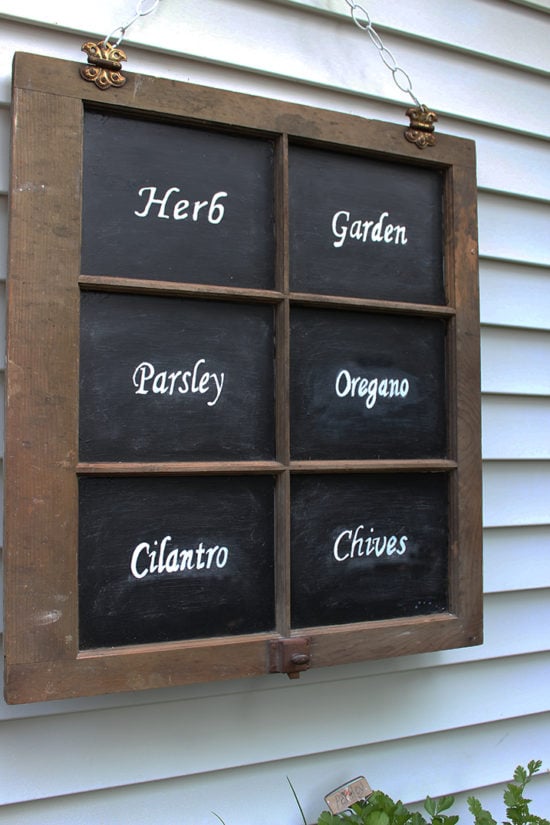 Add chalkboard paint for a gorgeous addition to your farmhouse style home.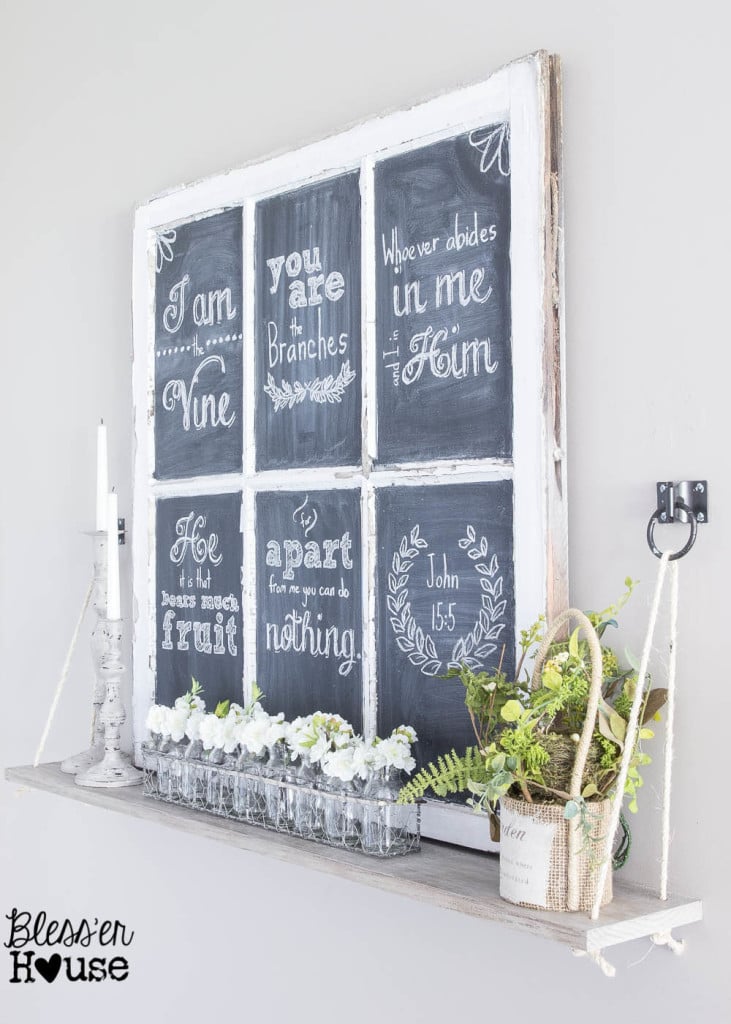 Four windows make an amazing rustic headboard. This would look great in just about any room.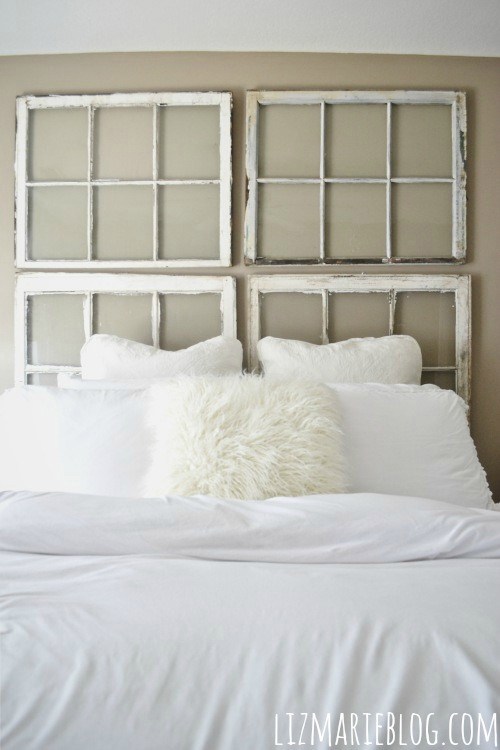 Add some lettering and turn any old window into a sign.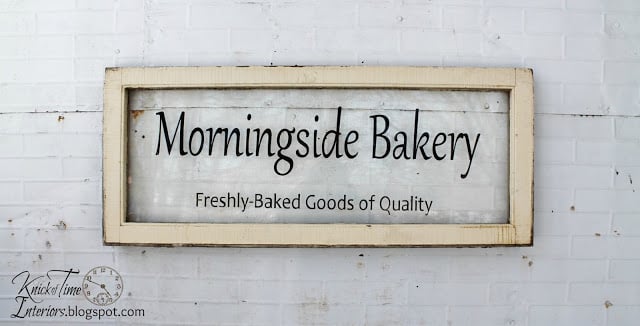 Adding a mirror to an old window frame is a simple way to add rustic charm. Looking for a mirror for your bathroom? Look no further!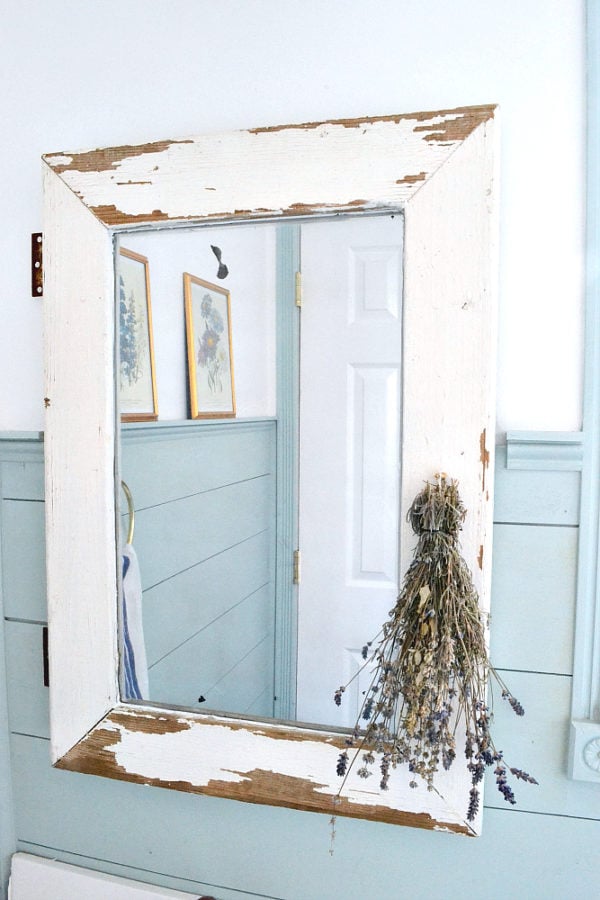 Need an inexpensive table for any room? Try windows! This one even opens up for some display or storage.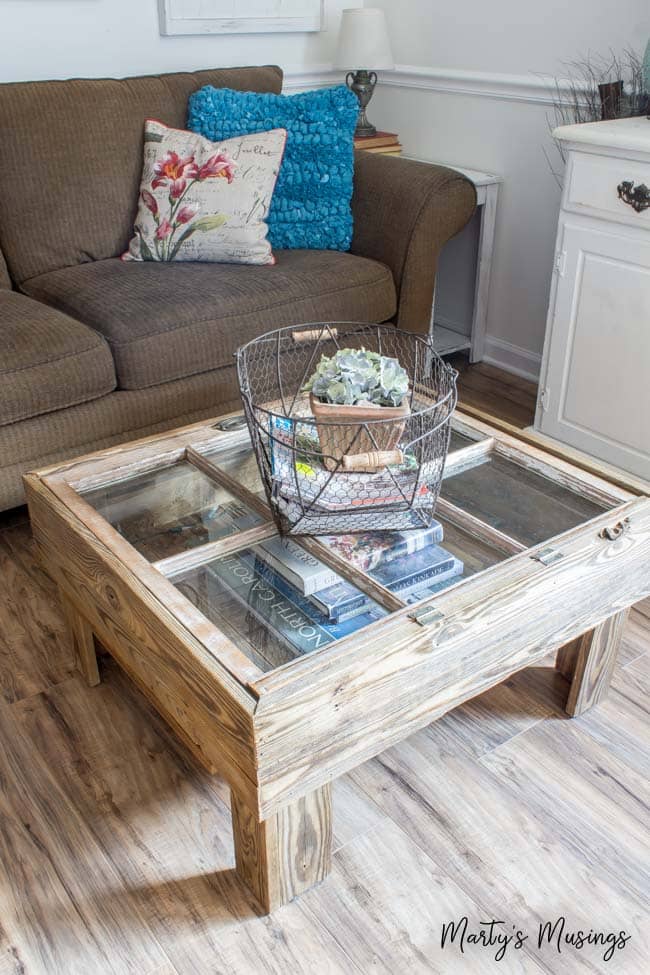 You can also turn an old window into a bathroom cabinet. Or heck…a display cabinet for any room!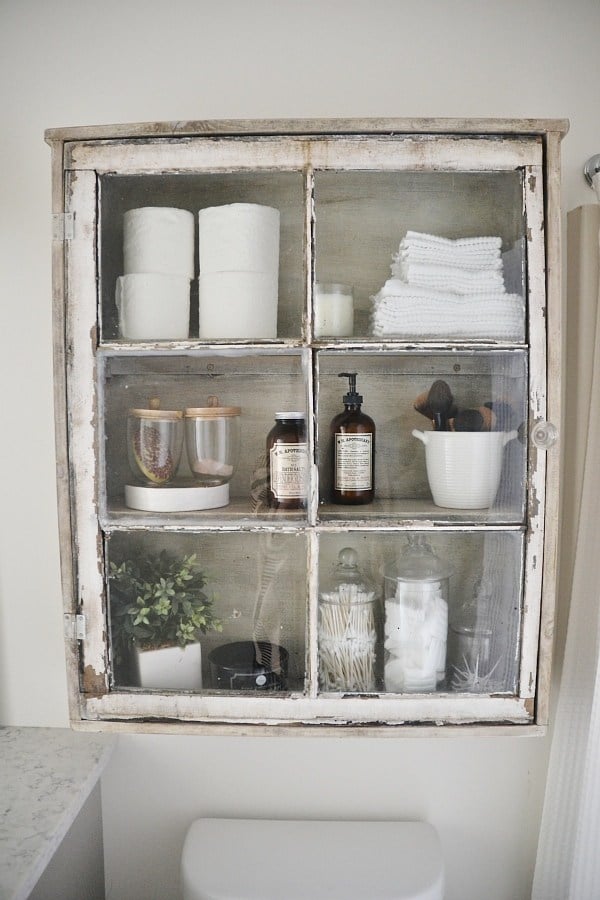 Window Over the Fireplace
Looking to hide your fireplace but don't love traditional fireplace screens? Try a window!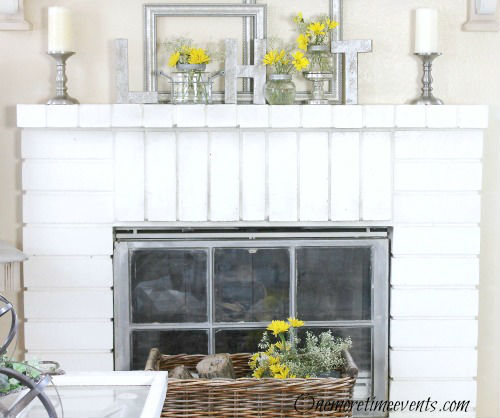 These old window crafts will look perfect in your farmhouse style home. I have a few windows in my own home but these ideas have me wanting to add more. I will be stalking the thrift stores and flea markets for gorgeous old chippy window finds. Y'all enjoy and get started on your own old window crafts today!