This post and photos may contain Amazon or other affiliate links. If you purchase something through any link, I may receive a small commission at no extra charge to you. Any supplies used may be given to me free of charge, however, all projects and opinions are my own.
For Day 3 of Craft Lightning, I am sharing these DIY wooden snowman ornaments, perfect for a rustic Christmas tree.
I have been in love with wood slices lately and crafting with them as much as possible. I love these little ornaments and how perfect they are for my farmhouse Christmas tree!
You can also catch up with Day 1 and Day 2 of Craft Lightning plus see what our partners have in store for you today at the bottom of this post.
This post is sponsored by Elmer's. However, all projects and opinions are my own.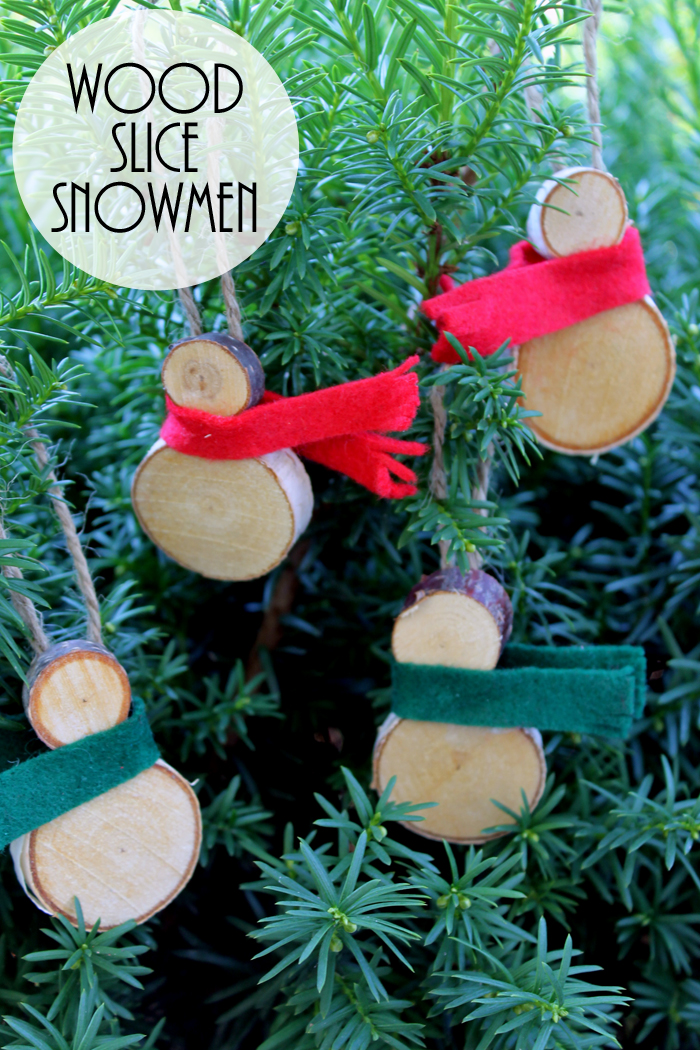 Wooden Snowman Ornaments Materials:
Wood slices (large and small)
Twine
Felt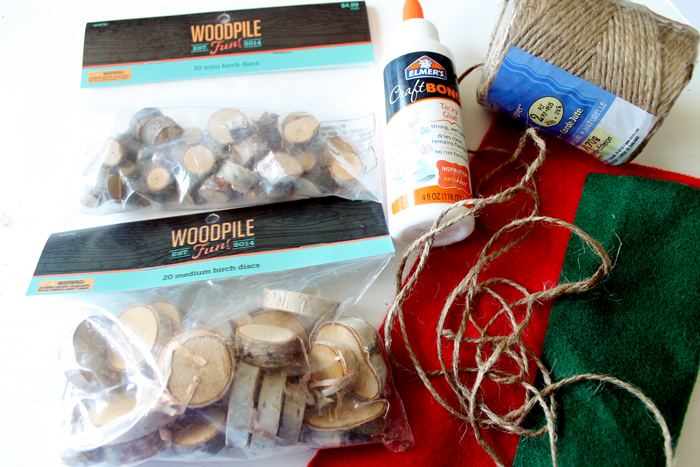 Wood Slice Snowmen Instructions:
Let's get started crafting your wooden snowman ornaments. Begin by sorting your wood slices and finding two that look good together.
I purchased my wood slices at the craft store but you can cut up some wood in your yard as well. Remember that these ornaments are perfect for the kids to make as no hot glue is required!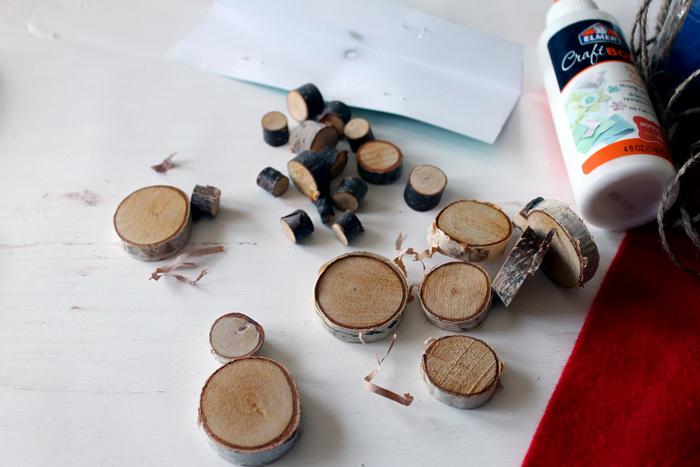 Apply Elmer's craft glue between the wood slices and on a piece of twine that you add to the back of the ornament. See below for placement.
You want it to be one both wood slices.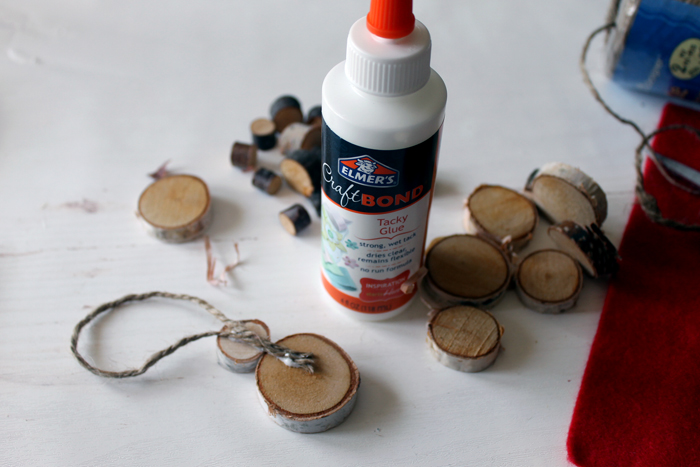 Cut felt in various colors into "scarves" for your little wood slice snowmen ornaments. I just cut a strip then added fringe with my scissors.
Add your scarf to your ornament using some more Elmer's craft glue. Allow the entire thing to dry completely, then add to your tree.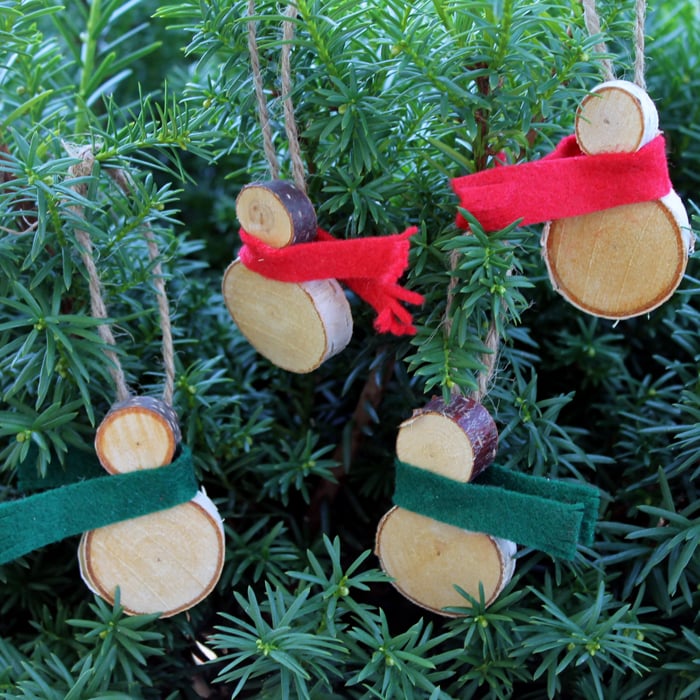 I would love to fill my entire tree with wood slice ornaments! These wood slice snowmen ornaments are just the beginning y'all!
How to Cut Wood Slices in Your Own Home:
You can easily purchase wood slices at craft stores, but you can also make them by yourself. By cutting wood slices in your own home, you can save on costs and have more wood slices for different crafts like this wooden snowman ornaments:
​1. Gather the Materials You Need
Assemble the following supplies to get started with this simple project. Here's what you'll need:
​Tape measure

​Scrap block of wood

​Clamps

​Miter saw or band saw

​Wood to cut for slices

Oven for curing wood

Baking sheet(s)
2. Get the Correct Wood
Before you begin cutting wood slices, you need to find ​suitable wood to use. For the purposes of this project, we're going to cut circular slices.
You can use logs for this. This type of wood is easy to find, you can check Craigslist, or someone in your area might've cut down a tree and is trying to get rid of the wood.
3. Use the Right Saw
To cut your ​wood slices, ​we strongly recommend that you use either a miter saw or band saw. These are the best saw options to use when cutting log slices, as they can make more precise cuts with the uneven nature of a log. They can also cut thicker pieces of wood than other types of saws.
If you decide to use a miter saw, you can just dial in the desired width of your log slice. A miter saw will provide a more accurate cut than a band saw because of this. But, you will need to hold the log steady as you work because it could roll.
4. Safety First
Before you start cutting, you must first take a few safety steps. ​
It is always a good idea to wear safety glasses when cutting log slices. They are not uniform wood pieces that will lay flat on your saw table top.
Keep sawdust particles out of your nose and mouth by wearing a good mask. By simply wearing a dust mask, you can cut down on the wood particles you breathe in.
​5. Cut Your Wood Slices
You can now begin the cutting of your log into wood slices. ​Use your miter saw or band saw to make precise slices in the log. Be sure to hold the log steady as you work. Never take your hands off the piece of wood.
It's critical that before you start slicing you identify just how thick you want your pieces to be.
​If you don't have much experience yet, make sure you learn how to use your saw before you start. Make some practice cuts to get the feel of how your specific wood responds to being cut.
Cut your tree limb into as many wood slices as you can manage. The more, the better. You can use these wood slices for a variety of projects.
It is very important that you have a firm grip on your tree limb at all times. This will move around as you saw and you need to maintain control of the wood to ensure an even cut.
6. Bake Your Log Slices
Once you have cut your log slices, you must bake them in the oven. ​Logs have a high moisture content and must be dried. If you don't dry ​them, they can warp and bend over time.
Place the log slices on a baking sheet and allow them to cook for 1 hour and 15 minutes at 200 degrees. This will dry the wood out completely and prepare the surface for any additional finish treatments you have in mind. It will also kill any organisms living in the wood, so they don't get into your home.
Let your log slices cool until they are no longer hot to the touch before you get ready to use them in your woodworking project.
You might want to sand down the slices to get them smoother. While they will be relatively smooth from the cutting, sanding them will make them quite a bit softer and smooth.
​You can apply a finish to them to seal them or let them age naturally. You can also paint or stain them as you like.
Want more holiday crafts that can be made in 15 minutes or less? Try this sequin snow globe ornament from Mad in Crafts.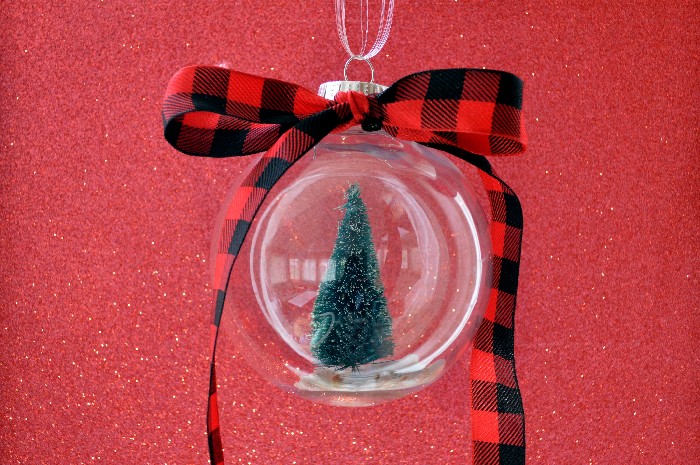 Give the gift of wine in style this holiday season with these toppers and printable tags from Carla Schauer.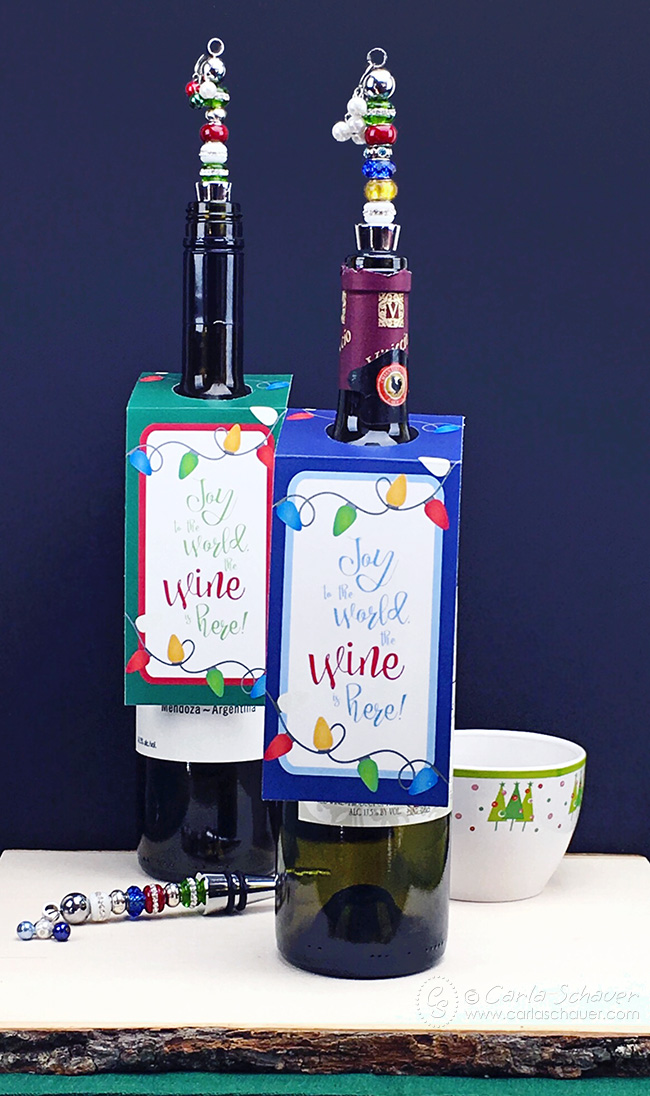 These wine cork reindeer from Raegun Ramblings are the perfect way to get your kids involved in decorating the tree.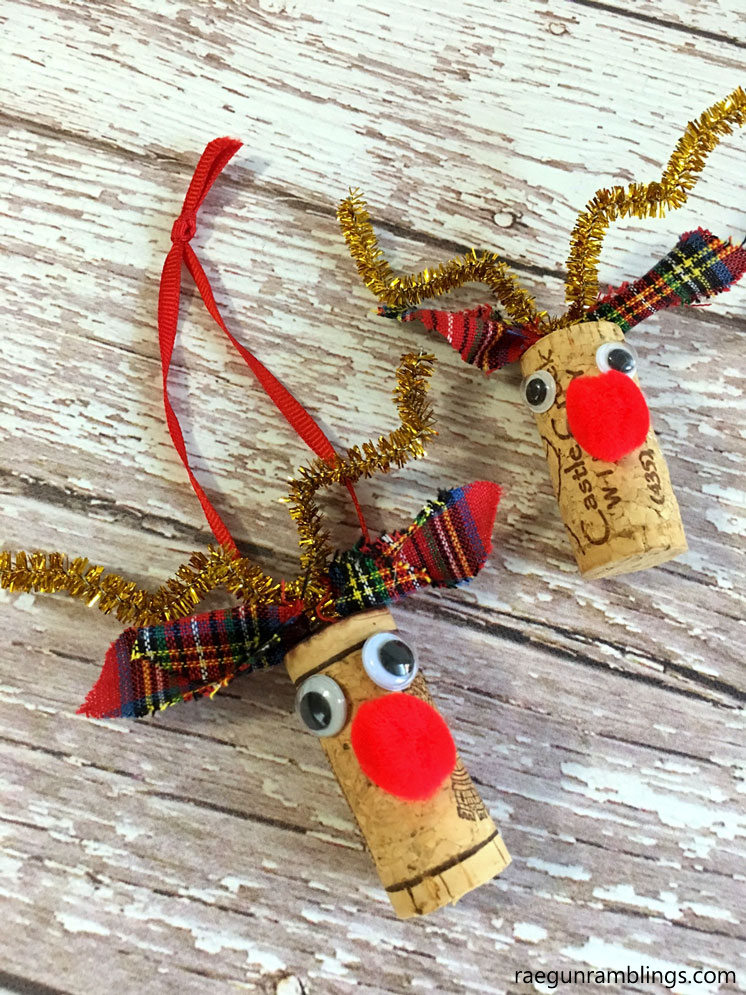 Make yourself some festive candy earrings like these from 365 Days of Crafts.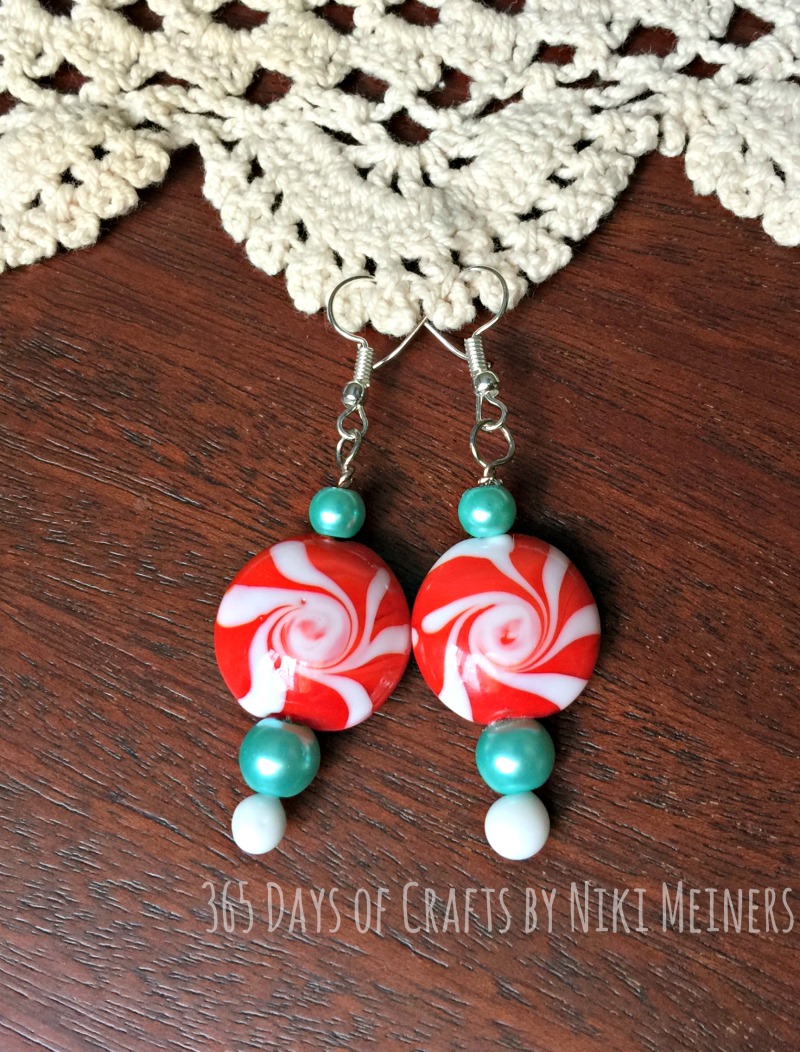 Turn tissue paper into bows for all of your gifts like these from 100 Directions.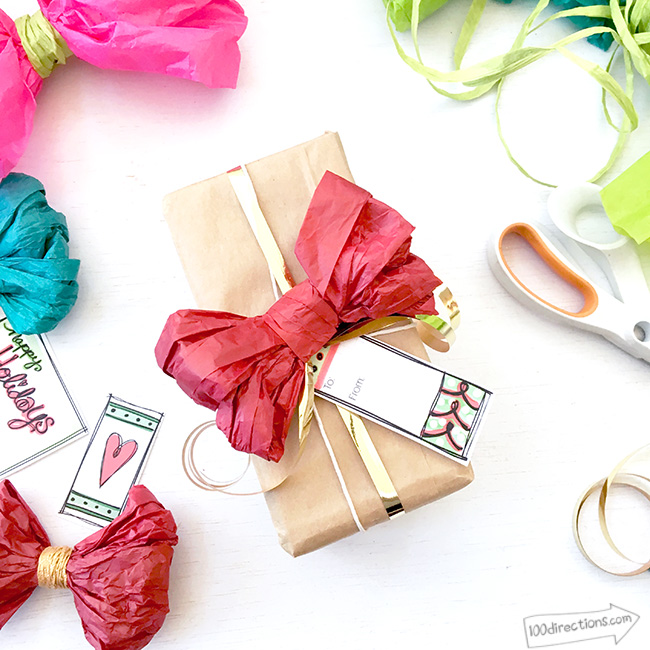 Recycle those K-cups into wreath ornaments like these from Try It Like It.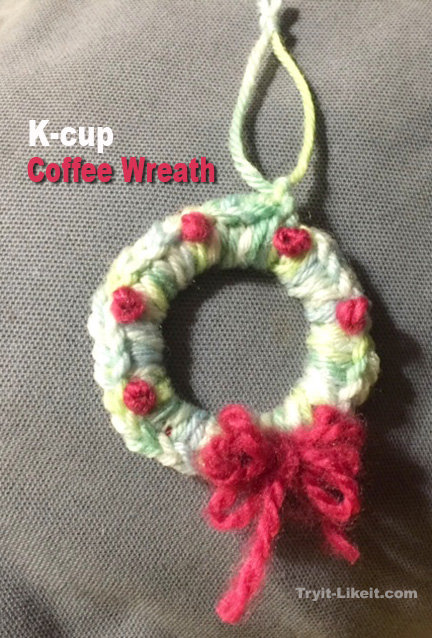 Our guest co-hostess this week is Tried & True and she made this adorable Christmas sign in just 15 minutes!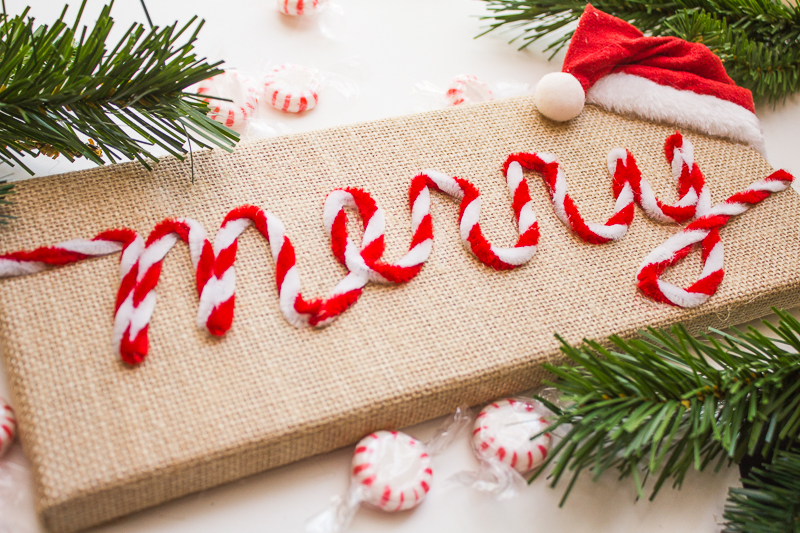 Make my wood slice snowmen ornaments or any of these other 15 minute holiday crafts. You will love the results you get in just a short period of time!