Did you know that you can make writable labels with the Cricut Joy? The latest SmartLabel product from Cricut is actually writable vinyl. This means that you can write on it with pens to create labels for every area of your home. This is just another reason why I love my Cricut Joy and I am sure you will as well! Want to use this material with your Cricut Explore or Maker? Keep reading as I have tips for you as well.
Today we are also continuing with Craft Week where I am joining in to bring you great crafts all week long. You can find the crafts from the other bloggers at the bottom of this post! You can also find the link to a great giveaway that you don't want to miss. So far this week, you may have missed my tulip wreath as well as my tutorial on making painted handle cutting boards.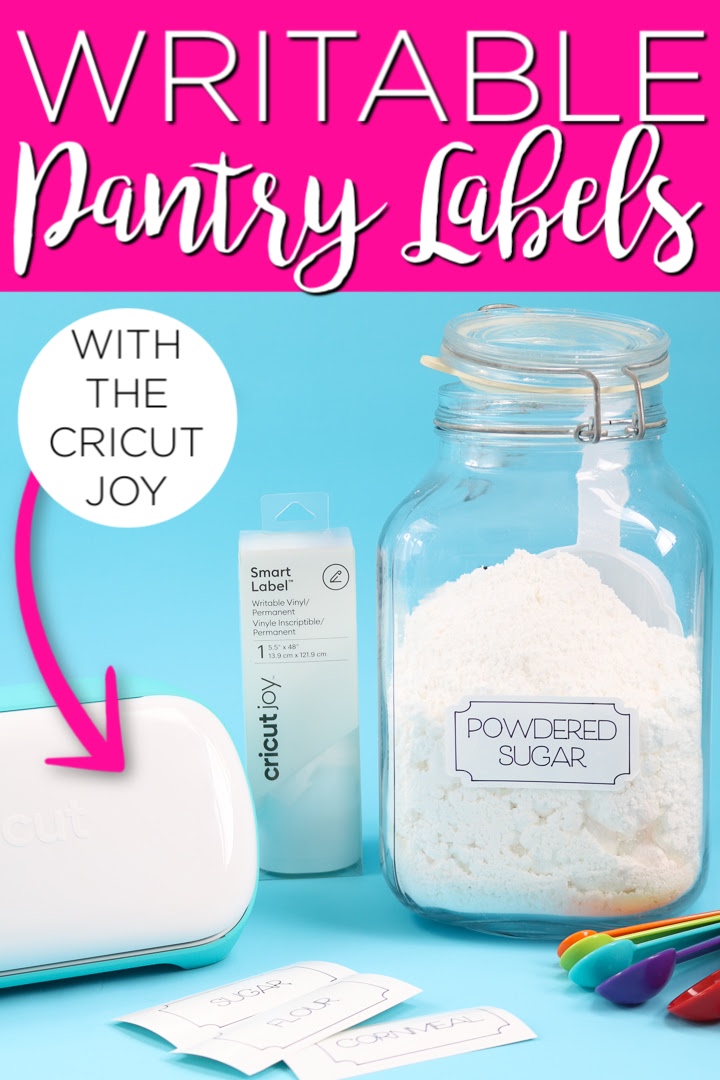 Supplies to make writable labels with the Cricut Joy: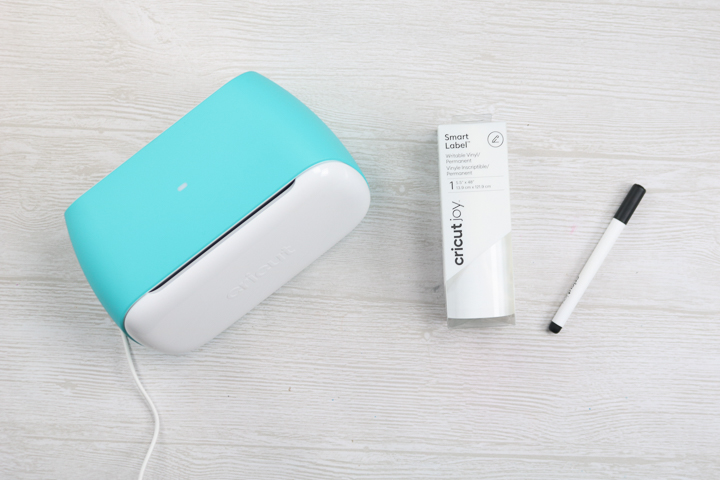 How to Make Cricut Joy Writable Labels:
Making writable labels with the Cricut Joy is so easy! You will literally want to organize everything in your home once you see just how easy.
Making Cricut Joy Labels Video
If you want to watch me make these pantry labels, you can just watch the video below. It has the full set of instructions for making your own labels with the Cricut Joy.
Can't watch the video or missed some of the steps? We also have written instructions below.
Making Labels with the Cricut Joy
I am sharing pantry labels below but you can design labels for just about any area of your home. In fact, you can see a video on Instagram here where I made some labels for my craft room already.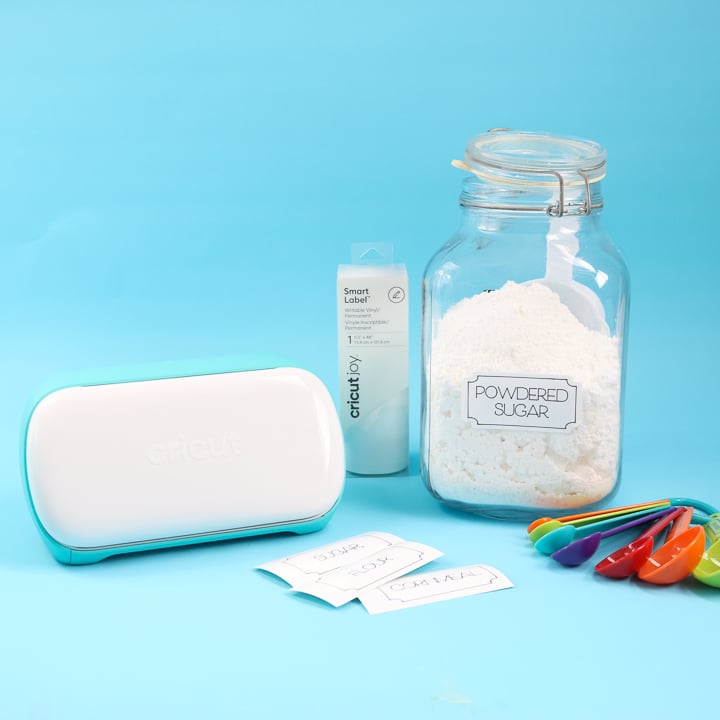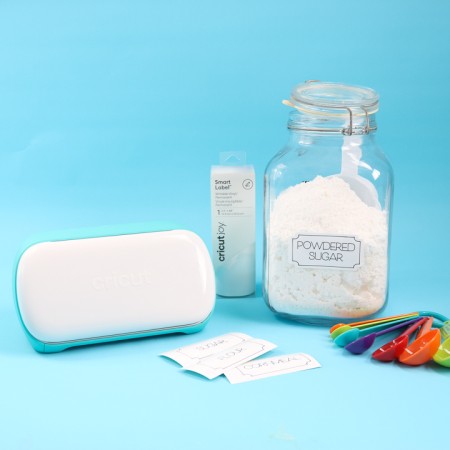 Your Guide to Cricut Joy Label Making
Learn all about making labels with the Cricut Joy and the new SmartLabel material from Cricut.
Instructions
Pull up the Cricut Design Space file. You can use the "customize this" label to easily add in your own words. Duplicate it as many times as you need. You will also want to delete off any of the pre-made ones that you do not need.

Change the text of the labels to anything that you want. You may find it easier to move the text off to the side in order to change it.

Put the text over the label. Be sure both the text and the labels are highlighted. Then click align and click "center" to center it both horizontally and vertically. You will also want to click "attach" in the lower right-hand corner while both pieces are highlighted.

Then click "make it" to make the labels. You will need to choose the "no mat" option before continuing.

You will then have something that looks like the screen below. You can hide any objects from this screen that you forgot to delete in the first few steps of this tutorial. Do this by clicking the three dots and choosing "hide selected".

Click continue and pick the SmartLabel material from the material list. The machine will then ask you to load the pen into the holder. Do this by unclamping, removing the blade, and dropping the pen into place. Remember that there is no need to push the pen down on the Cricut Joy. Just drop the pen and lock the clamp.

To load your material, just put the SmartLabel material under the guides. The Cricut Joy will sense the material and automatically feed it in. Then it will measure the material to make sure you have enough for your project.

The Joy will then write the labels with the pen. Cricut Design Space will then prompt you to unload the pen and add the blade to the machine. The Joy will then cut your labels.

Once cut, Cricut Design Space will prompt you to either unload your material or try again (which means to cut again). Once unloaded, your writable labels are ready to add to any surface.
Tried this project?
tag us to show off your work!
I will note that the writing on the labels does not smear even when they first come out of the machine. This is due to a special coating on the vinyl that allows the pens to cure. I will say, however, that the labels are NOT waterproof. The writing will smear slightly when wet. So, do not use these Cricut Joy labels anywhere they will get wet.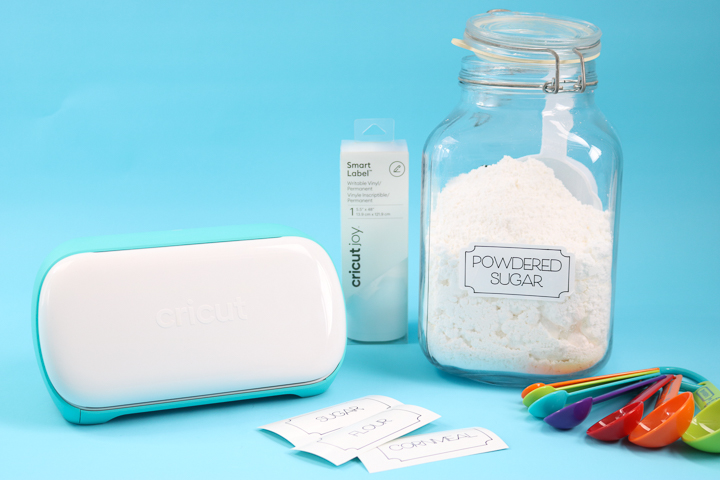 How to Use the SmartLabel Material with the Cricut Explore and Cricut Maker
Perhaps you do not have the Cricut Joy machine but you want to use the SmartLabel material to make some labels for your own home. Don't worry! You can use it as well! Here are a few steps to ensure success:
Follow the same instructions above for Cricut Design Space in order to make your labels.
Cut strips of SmartLabel material and add them to your Cricut mat.
Ensure that when you click "make it" the labels are all located in an area of the mat where the material is located.
Use your pen and blade as normal to write and cut your labels. I would pick a permanent vinyl setting for cutting as that is most like the SmartLabel material.
That is it! You can use any Cricut machine to make these organization labels for your home.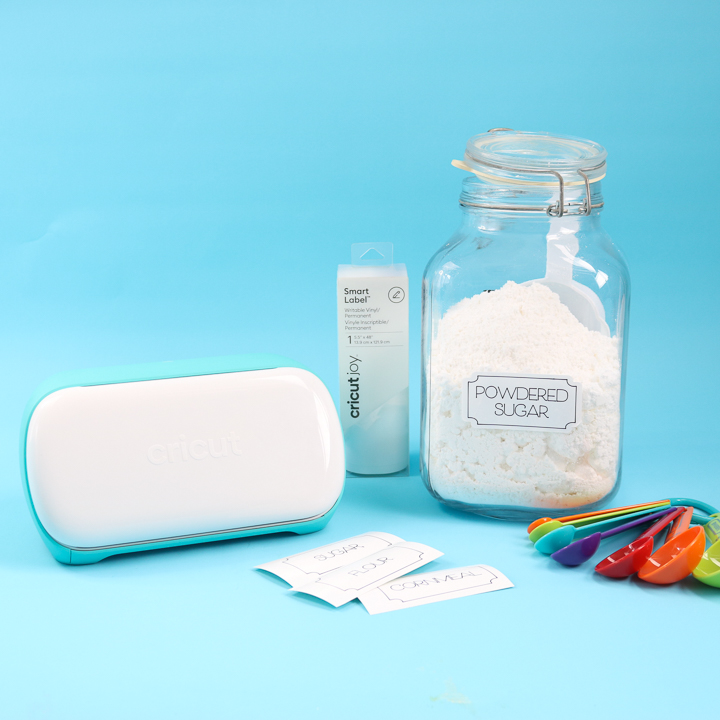 So, will you be making some writable labels with the Cricut Joy? I can't wait to see what you create! Be sure to join our Cricut Joy Facebook group to share your projects.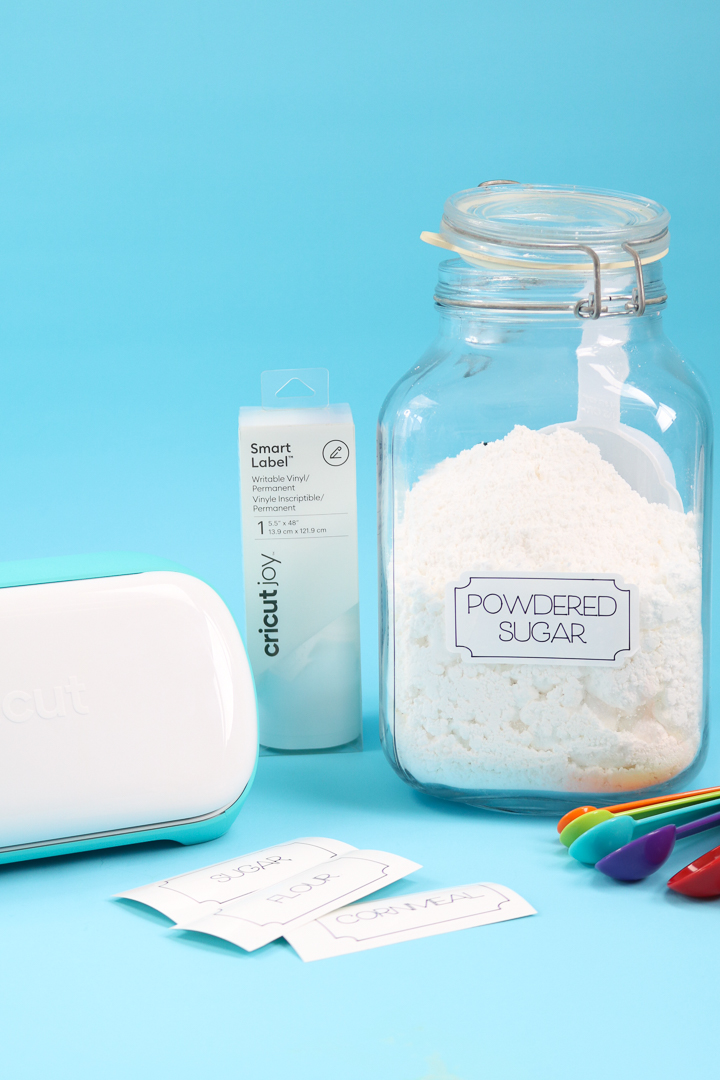 Want to enter our Cricut giveaway for today?
Today's CRAFT WEEK post is sponsored by Cricut. Make sure to stop by my Instagram here to enter the awesome giveaway!
Want even more craft ideas for National Craft Month? Try the links below as well!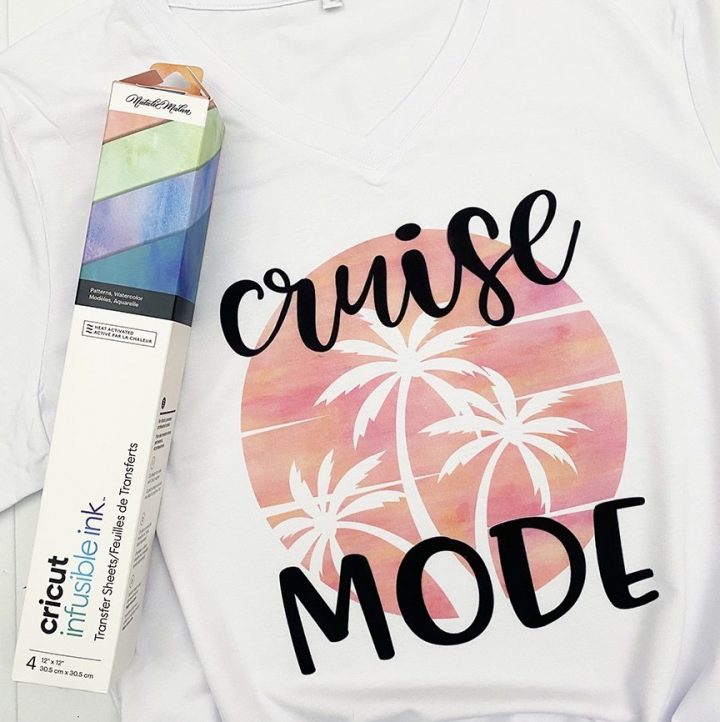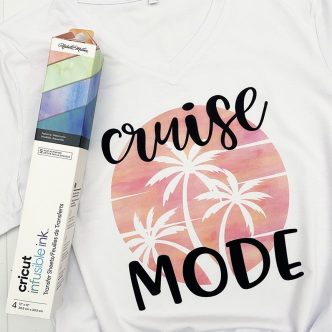 Cruise Shirt with Infusible Ink
Give Infusible Ink a try for a shirt that will get you into cruide mode.
Read More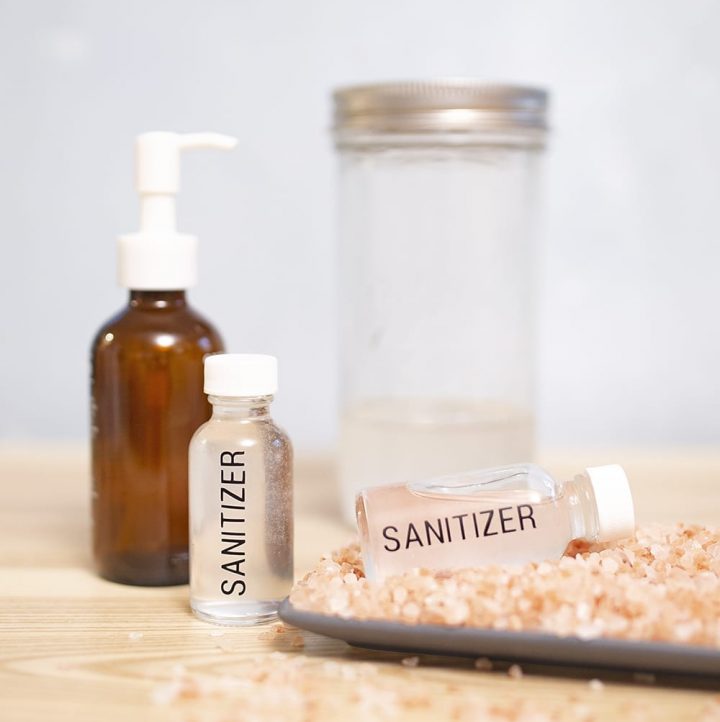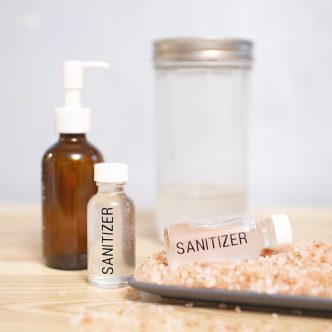 Two Ingredient Hand Sanitizer
Make your own hand sanitizer at home and put it in customized bottles.
Read More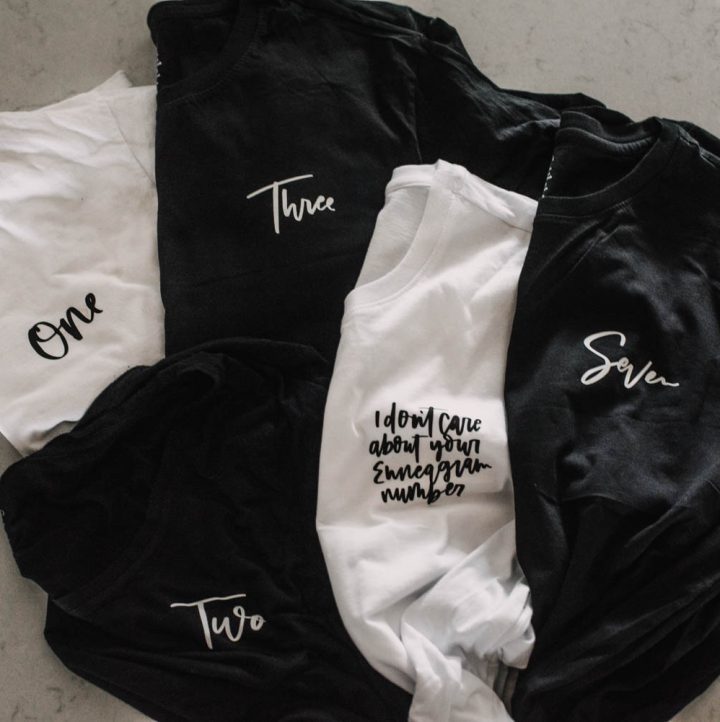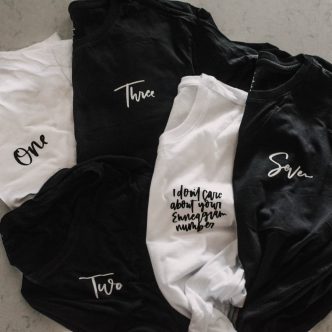 Ennegram Shirts
Do you know your ennegram number? Show it off with a fun shirt!
Read More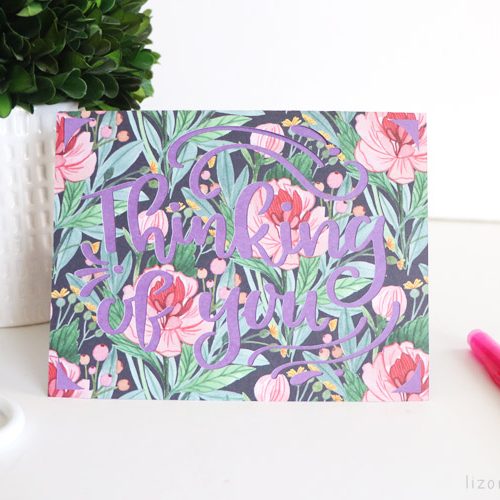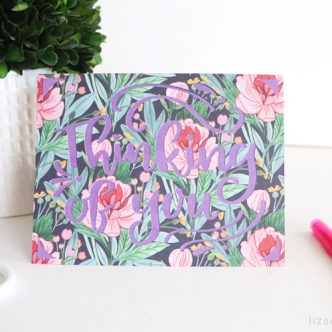 Thinking of You Card
Get a cut file for this thinking of you card that you can make in minutes.
Read More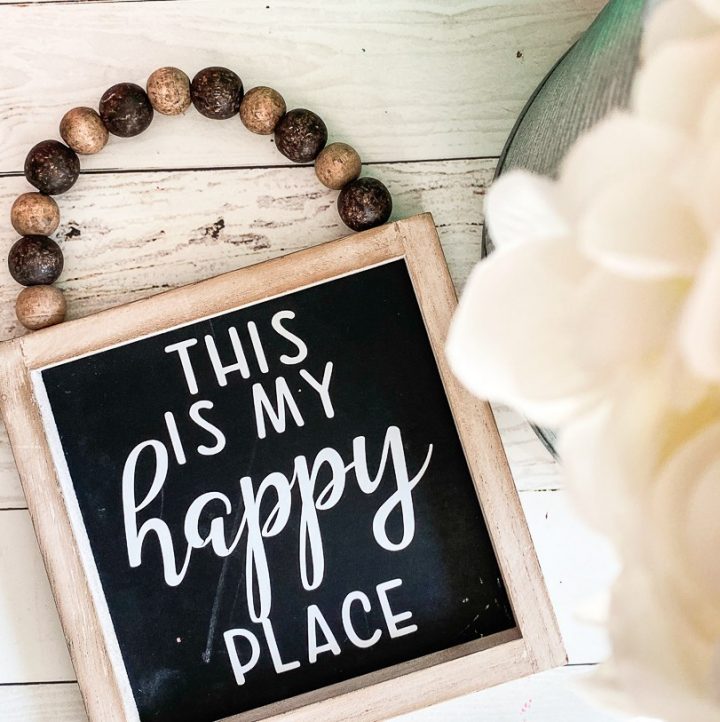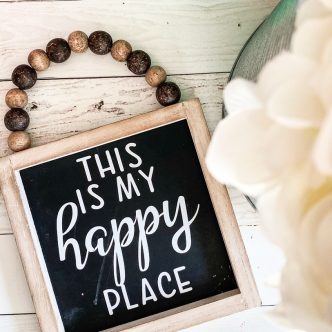 DIY Sign
Let everyone know that this is your happy place by making this cute sign with your Cricut.
Read More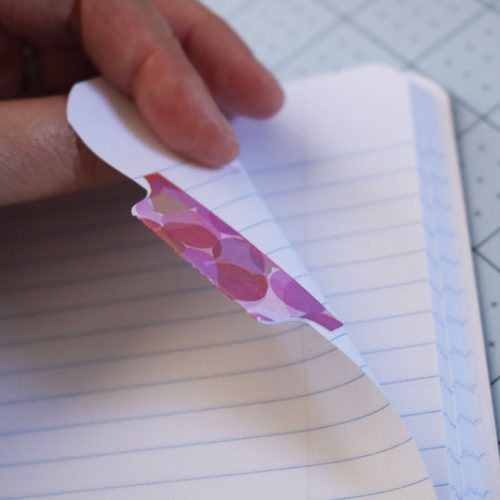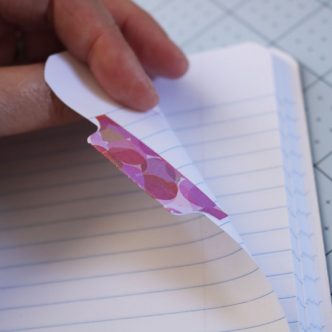 DIY Notebook Tabs
Add tabs to any notebook or planner page with your Cricut machine.
Read More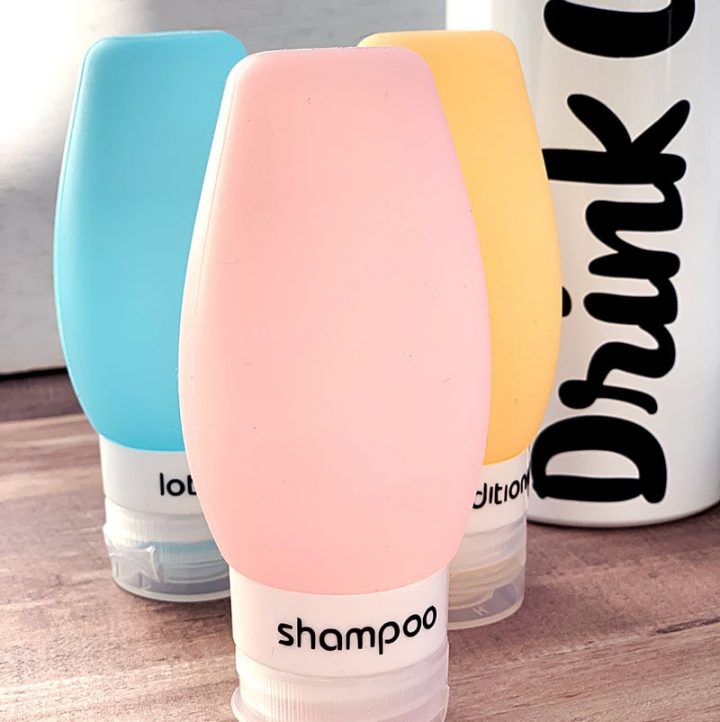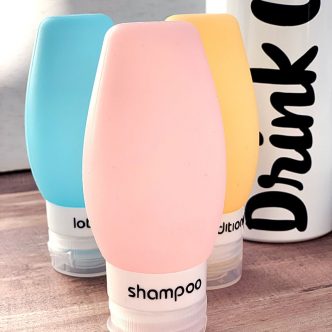 Travel Toiletries with a Cricut
Personalize those toiletries with your Cricut machine in minutes.
Read More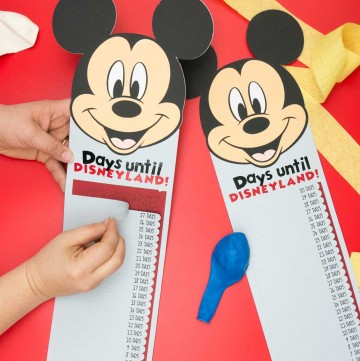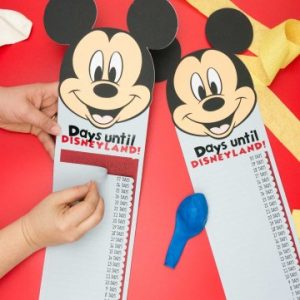 Disneyland Countdown Calendar
Make this countdown calendar to countdown the days to your next trip.
Read More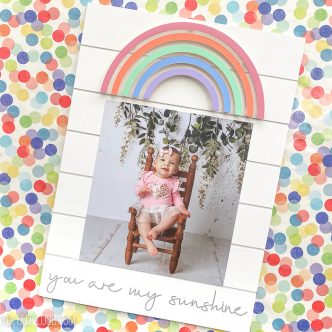 Rainbow Baby Picture Frame
This adorable picture frame is a project that you can make with your Cricut.
Read More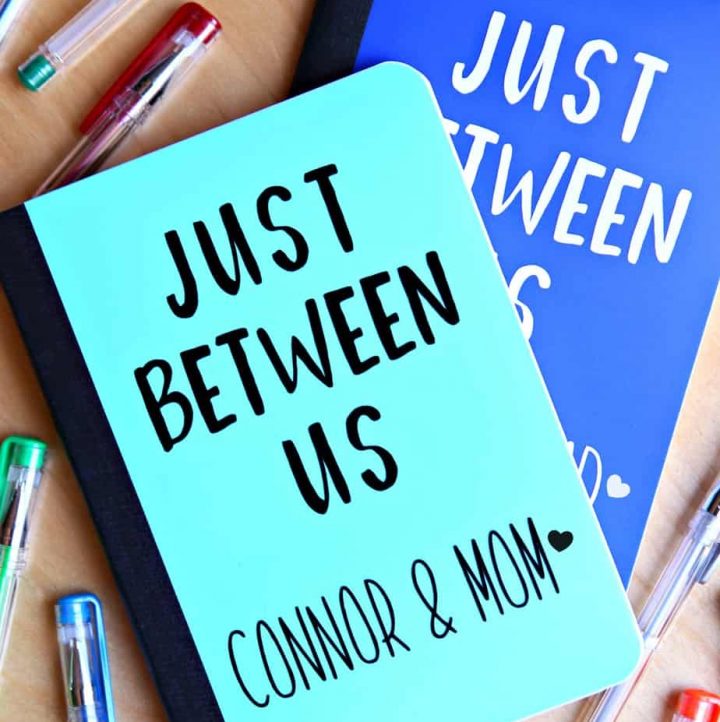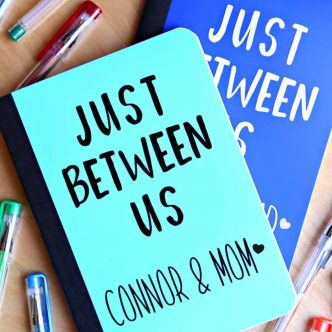 Just Between Us Parent and Child Journal
Keep a private journal with your child with this great idea.
Read More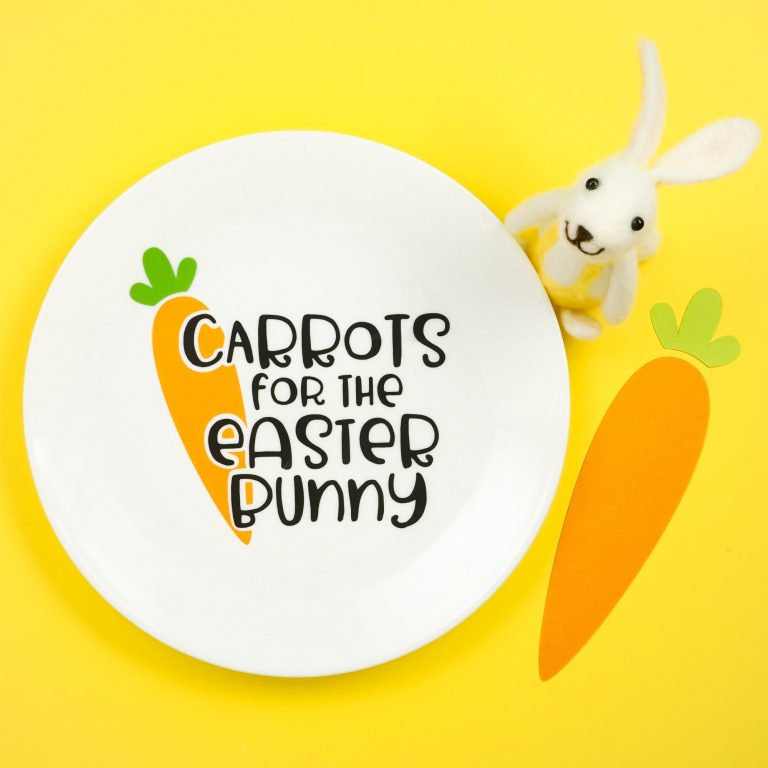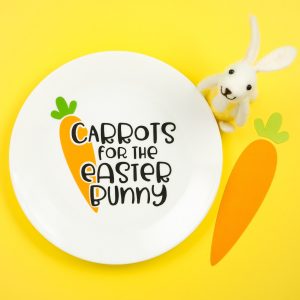 Easter Bunny Plate
Leave carrots for the Easter bunny on this adorable plate.
Read More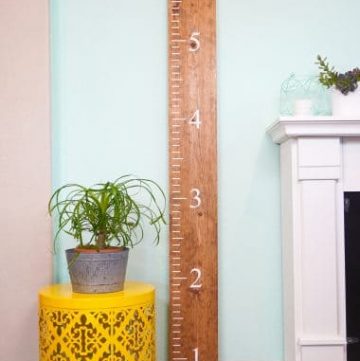 DIY Ruler Growth Chart
Use the amazing functions of the Cricut Joy to make a ruler growth chart.
Read More
New to Cricut?
Sign up for our email list here to download the Beginner's Guide to Cricut Design Space for FREE today!
Sign up to get the guide emailed to you!