Today I am sharing how to make some painted handle cutting boards. You can actually paint the handle of any cutting board to give it a little something extra. These make great decor in your kitchen so be sure to pick colors that work in your space. I love these rustic beauties in my farmhouse kitchen.
This our second day of Craft Week where I am joining in to bring you great crafts all week long. You can find the crafts from the other bloggers at the bottom of this post! You can also find the link to a great giveaway that you don't want to miss. Don't miss the craft ideas from yesterday's tulip wreath post as well.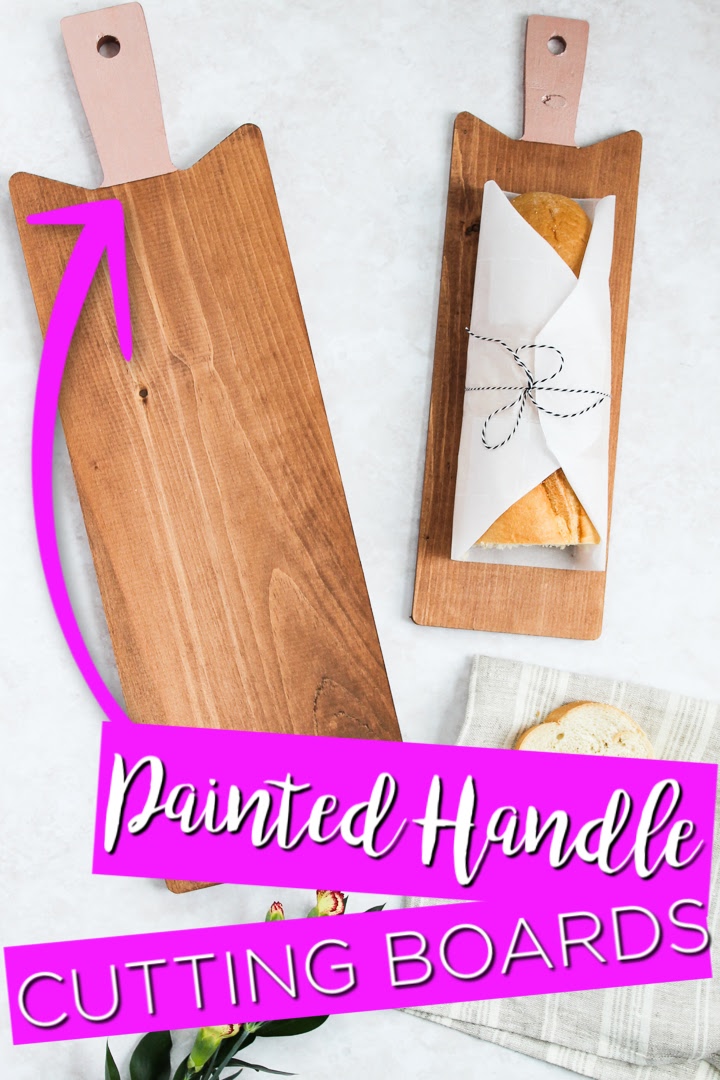 Supplies needed to make painted handle cutting boards: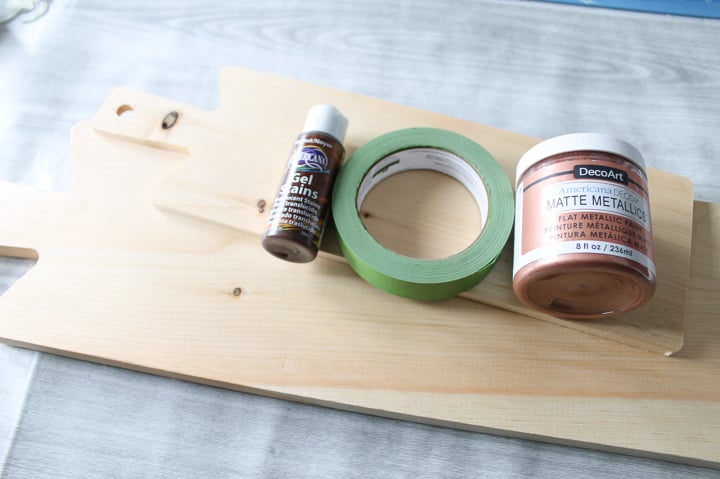 How to Paint the Handles of Cutting Boards
So, now that you have your cutting boards, it is time to paint those handles. Be sure to start with cutting boards that are clean and dry. You will also want to use a good quality paint that works on wood. Now let's make some painted handle cutting boards.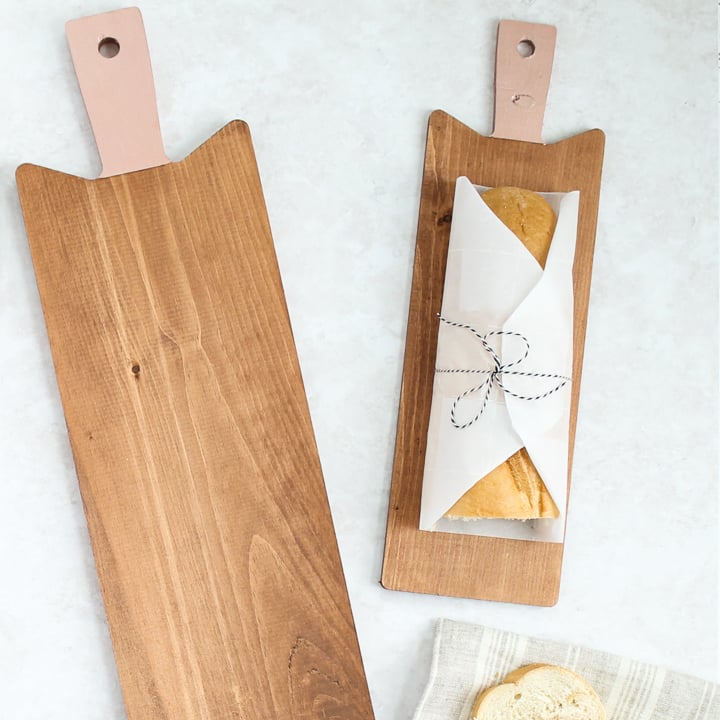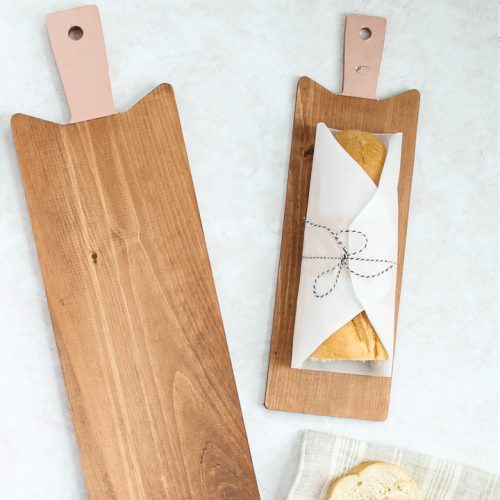 Making Cutting Board with Painted Handles
Have you ever wanted to add a little something special to your cutting board? Well, now you can with this idea for painting the handles.
Supplies
Cutting boards or breadboards

look for one with a handle (Please note the ones I am using are unfinished but you can pick up a finished one and do the same project.)

Paint

I am using the Americana Decor Matte Metallics but any paint you love will work.

Painter's Tape

my favorite is Frog Tape

Stain

if your board is not finished

Rag
Instructions
Start by using painter's tape to mask off the handle area. Remember that paint is not food-safe so you want to keep this in an area that will not touch food.

You can then paint the handles in the color of your choice. Depending on the paint you are using, this may take a few coats. Paint the first coat, allow to dry completely, then add a second coat. Repeat until you have the coverage desired.

You will also want to be sure to paint the sides as well as the back for a more finished look. To paint the back, complete the painting on the front before flipping over to repeat the same procedure on the back. Once all of your paint has dried, carefully remove the painter's tape.

The bread boards that I am using for this project were unfinished so I also needed to stain the boards themselves. You can skip this step if you are using a finished piece. Please note that if you do stain your boards, they will not be food safe. To stain, use painter's tape on the handle.

Then brush on a coat of stain with a paintbrush, allow it to sit a few minutes, and wipe away all excess with a rag. Once again, you will want to do this on all sides to get a more finished look. These boards actually have a rough side and a smooth side which gives a completely different look depending on which way you flip them.

Allow everything to dry completely then these are ready for display in your kitchen. NOTE: I used products that made mine for display only. I have a few tips below for finding products for cutting boards that you will use in your kitchen.
Tried this project?
tag us to show off your work!
Finding Food-Safe Paints and Stains
Yes, you can purchase food-safe options for making painted handle cutting boards if you want to use this project in your kitchen.
Stains
The "stains" will actually just seal the wood and not alter the color much. But they are safe for use with food which is perfect for those that want to make or finish a raw wood cutting board.
Paints
The best option I have for adding food-safe color is to dye your wood with food coloring. There are not many paints on the market that are marked as "food-safe". The paint I used above is non-toxic but not rated as food-safe. Dye your wood with the food coloring then seal with one of the food-safe options above.
So, will you make some painted handle cutting boards for your home?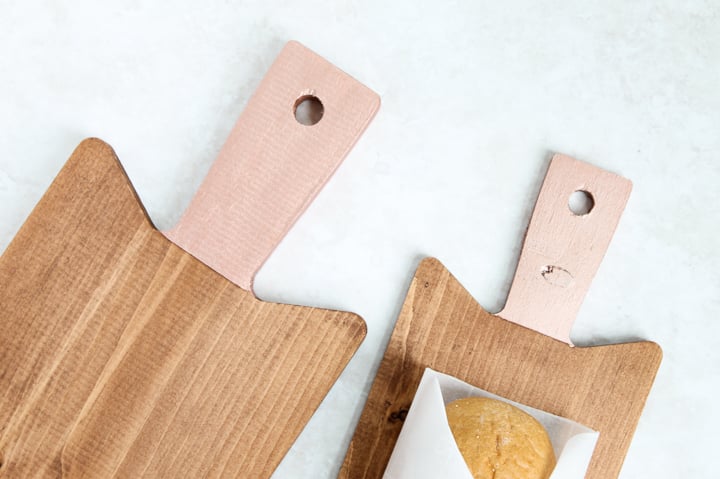 I have the two I made on display in my kitchen. As you can see, you can use them if the food is placed on something like parchment paper.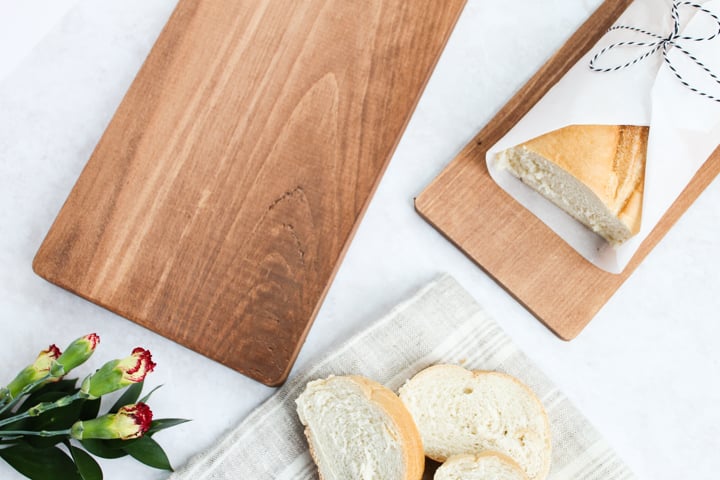 I love the contrast of the metallic paint with the rustic wood of these bread boards. But you can use any color that you love on this same project.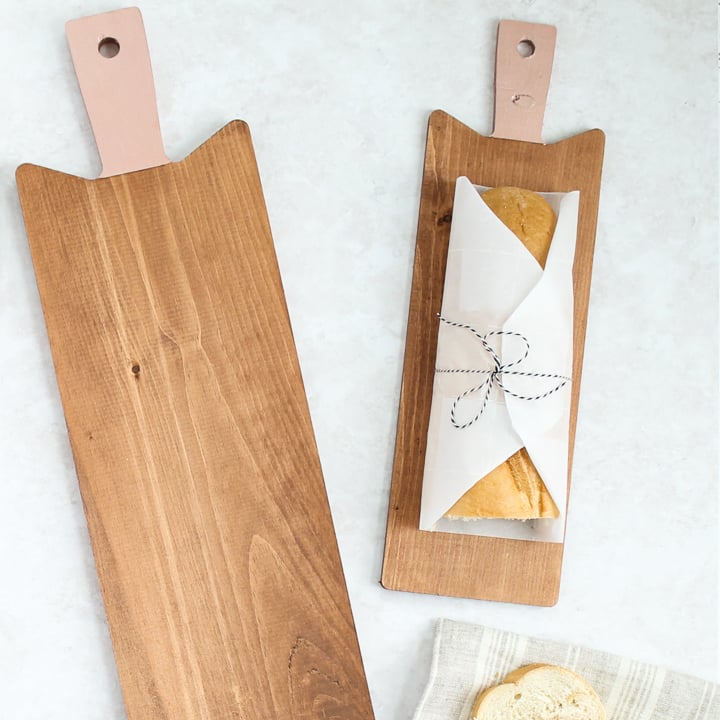 After all, personalizing these painted handle cutting boards is what this project is all about. Y'all enjoy and pick up some paint to make your own project soon!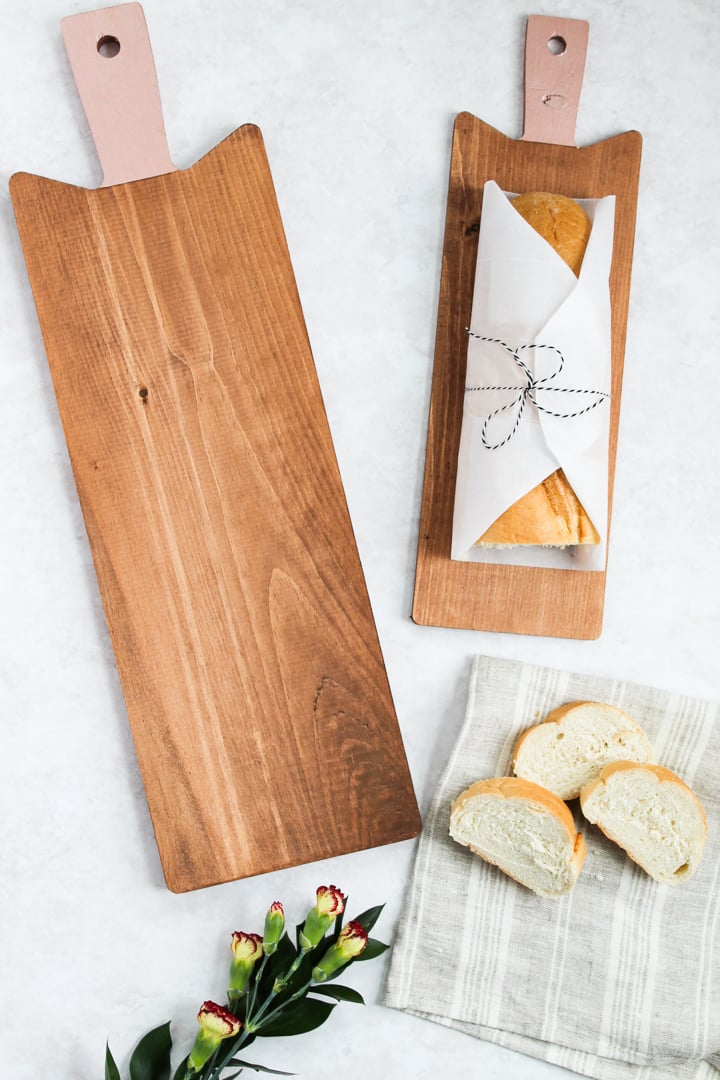 Love the idea of painting the handles of your cutting boards? You might want to enter today's giveaway!
Today's CRAFT WEEK post is sponsored by Decoart. Make sure to stop by my Instagram here to enter the awesome giveaway!
Want even more craft ideas for National Craft Month? Try the links below as well!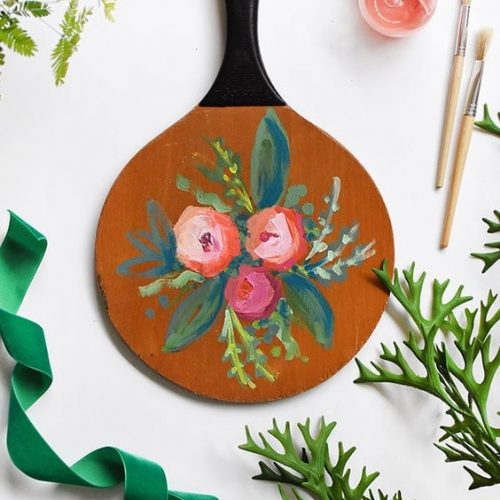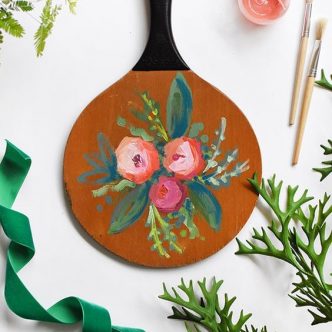 Create Abstract Flower Paintings
Add flowers to any surface with these instructions for painting.
Read More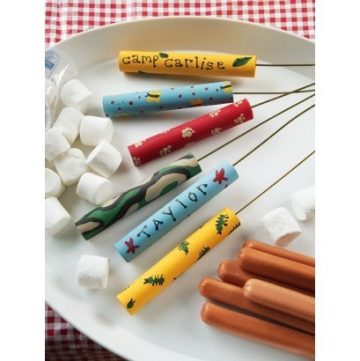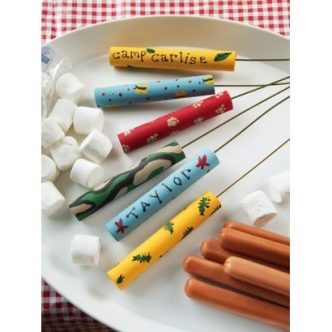 Bonfire Roasting Sticks
Customize some bonfire sticks so the kids always know which one is theirs.
Read More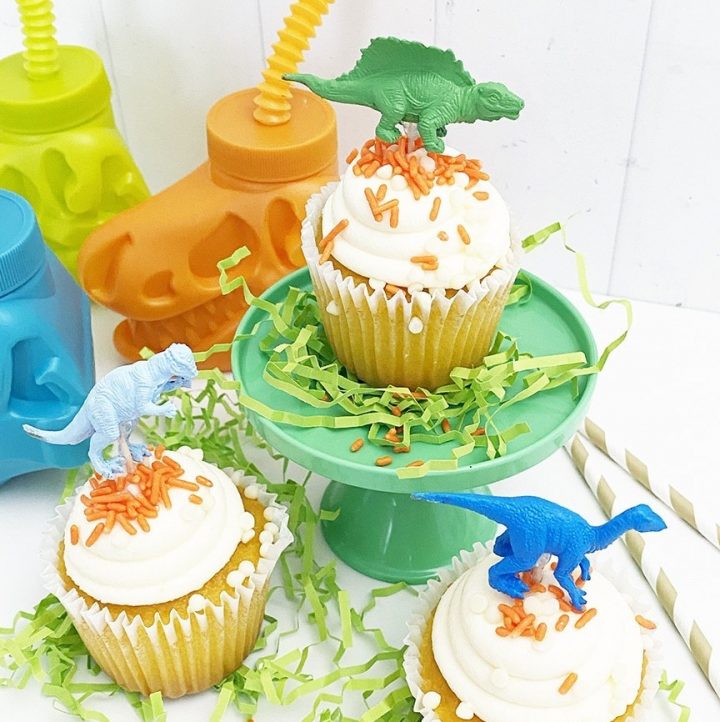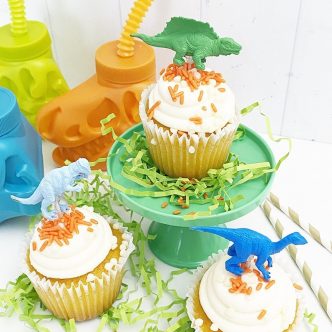 Easy Dinosaur Cupcake Toppers
I am in love with this easy idea for a dinosaur party!
Read More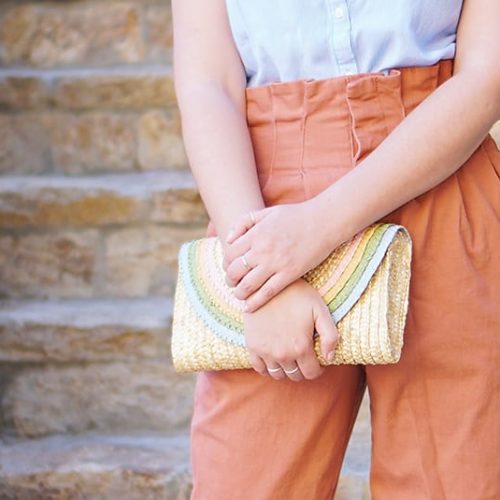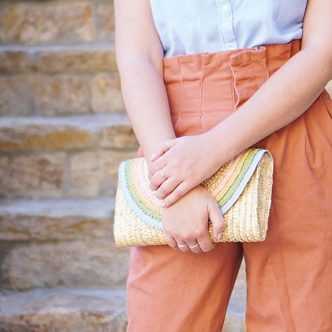 Make a DIY Rainbow Purse
This fabulous idea will amp up any clutch!
Read More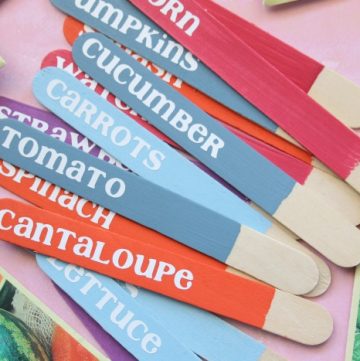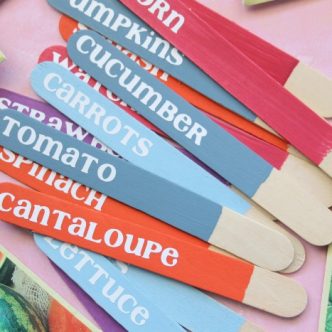 Easy Garden Markers
These garden markers are easy to make and super inexpensive as well.
Read More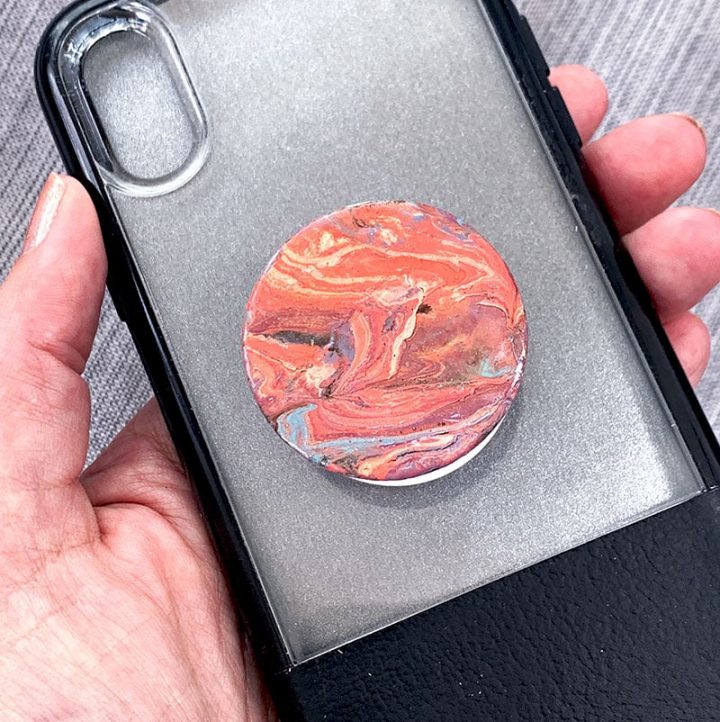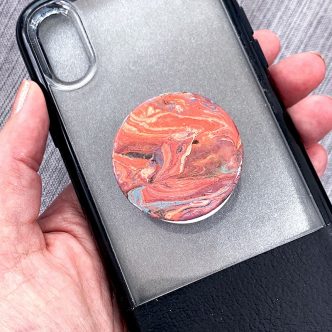 DIY Painted Popsocket
Customize a popsocket with some paint and this technique.
Read More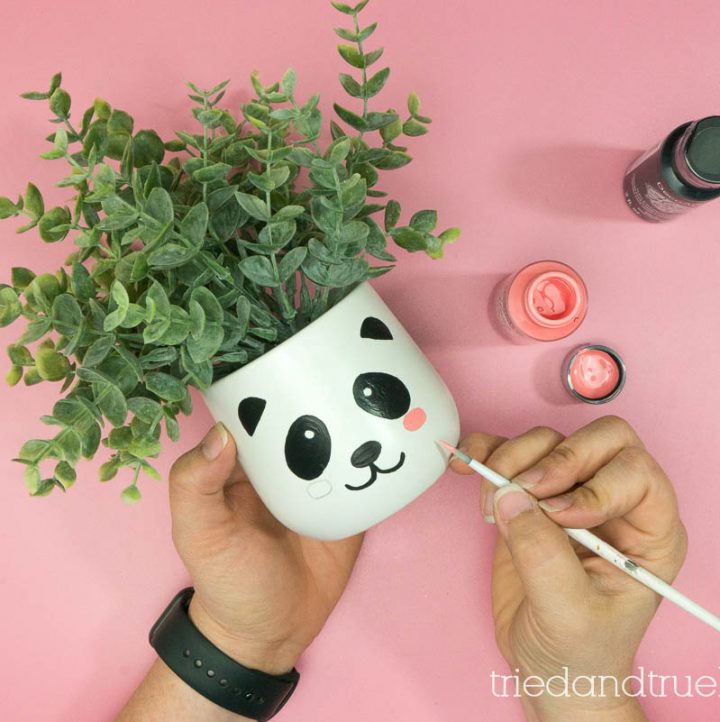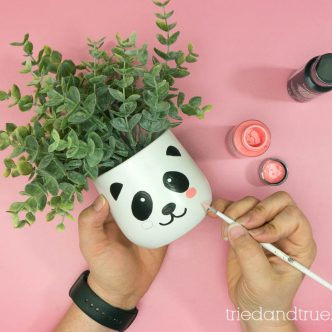 Paint a Panda Planter
This adorable planter is easy to paint and then display around your home.
Read More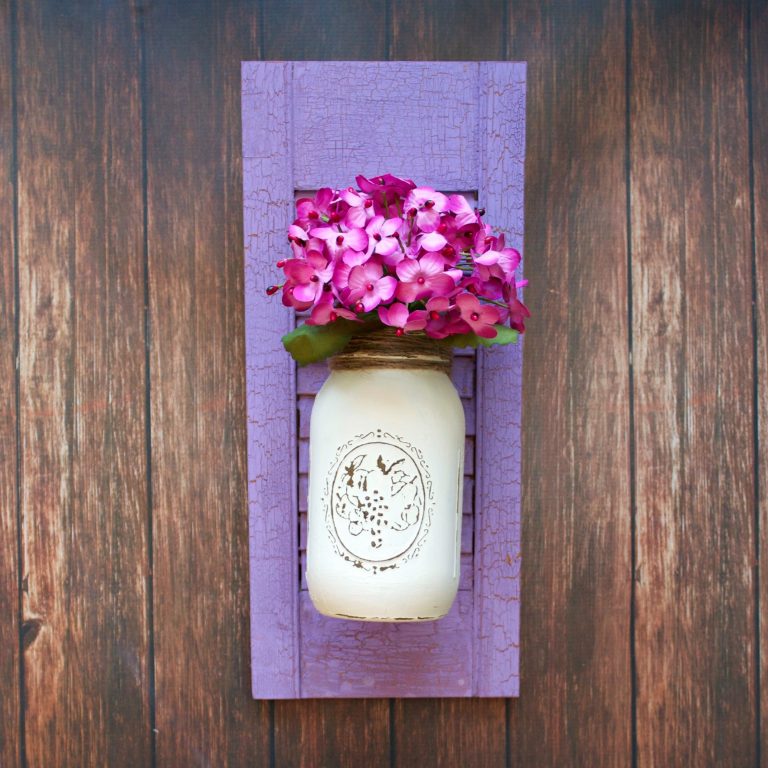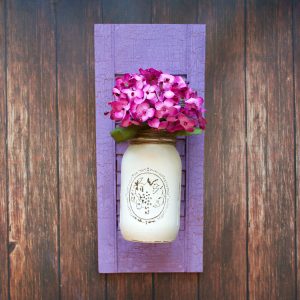 Mason Jar Flower Holder
You know I love a good mason jar project and this one is easy and gorgeous.
Read More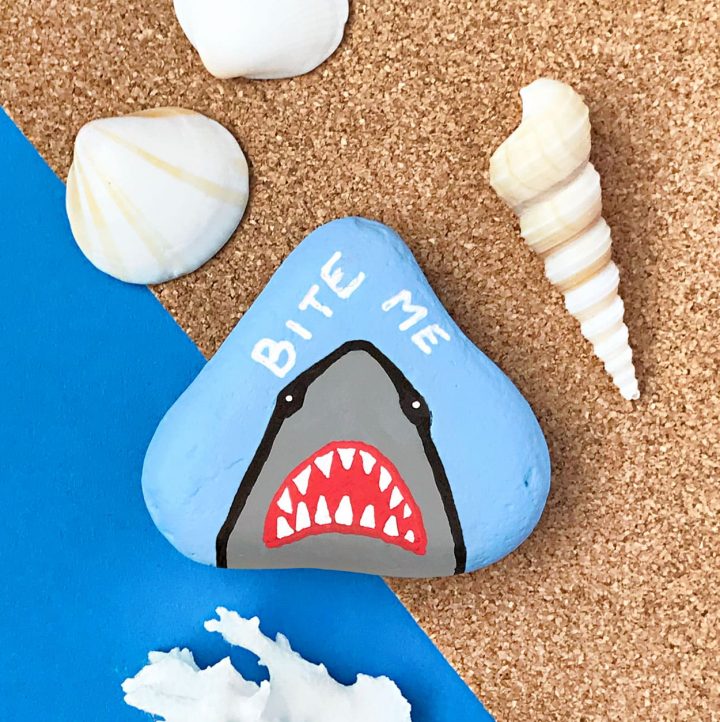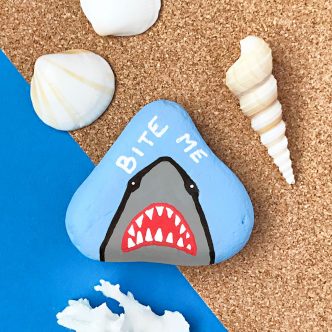 Shark Painted Rock
Add this cute painting rock to your garden in just minutes.
Read More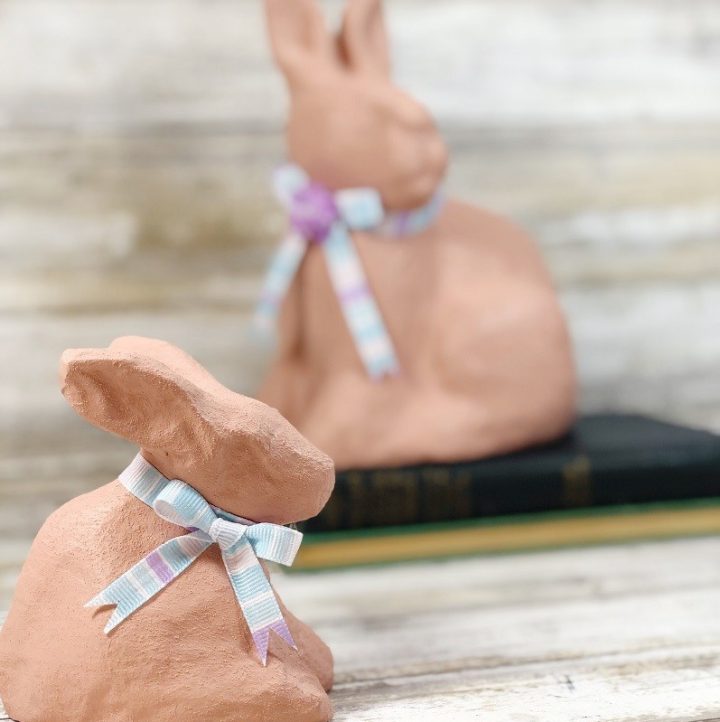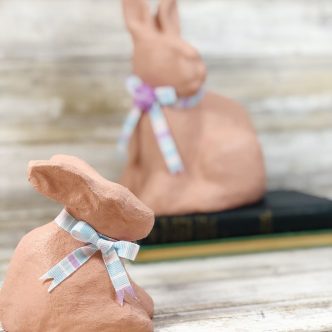 DIY Spring Bunny Decor
Paint some cute bunnies for your home's decor this spring.
Read More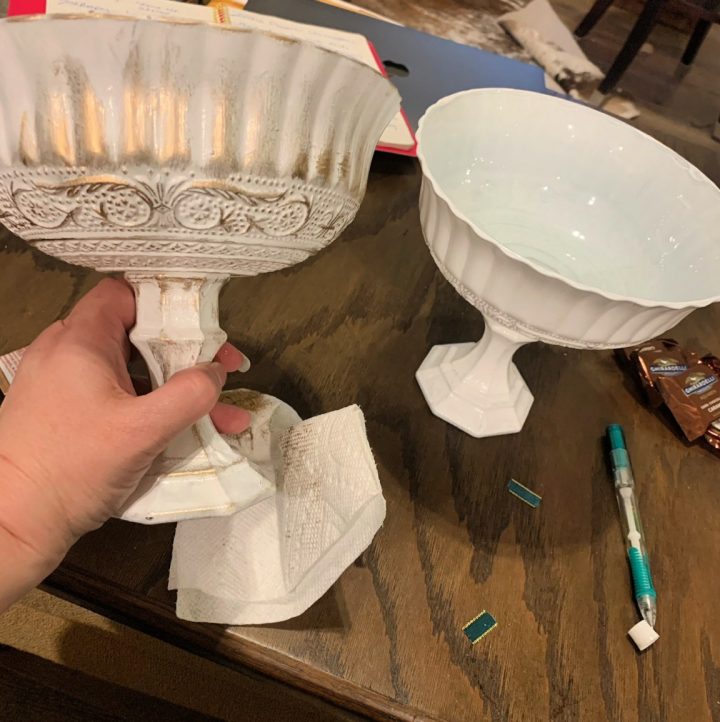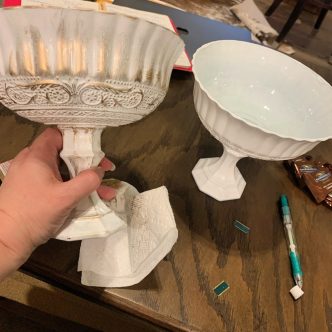 Milk Glass Vase
Paint any glass to look like milk glass with this easy technique.
Read More