There is a new Xyron Multi-Stick glue gun on the market and I wanted to review it for you. Yes, it is a glue gun that holds THREE glue sticks at one time. That sounds like a dream, right? Well, let's take a look at how it works and make a project. Do you need this one in your craft room? Keep reading to find out! Please note that I was sent this glue gun free of charge, however, all projects and opinions are my own.
Love hot glue? Give these hot glue crafts a try with any glue gun that you have.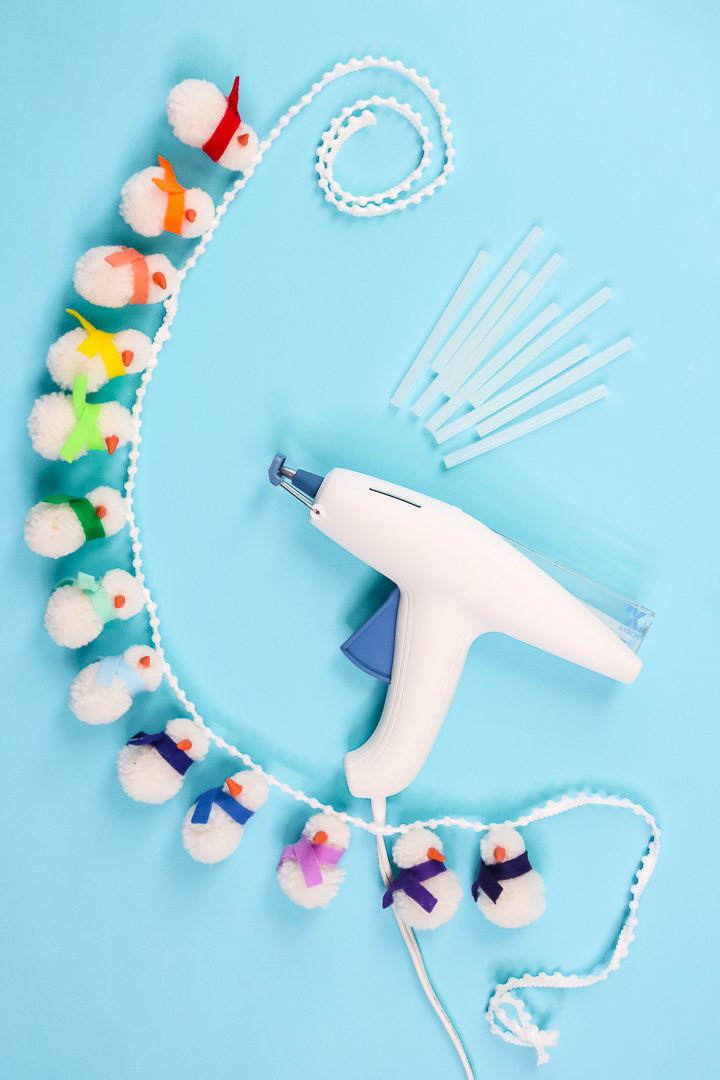 Xyron Multi-Stick Glue Gun
If you want to watch this glue gun in action and see me make the project shown, just watch the video below. Everything you need to know is in the video.
Can't watch the video or missed some of the information? I also have everything you need to know below.
What is it?
It is a hot glue gun that holds three glue sticks at one time. This means that you spend less time loading hot glue sticks and more time creating.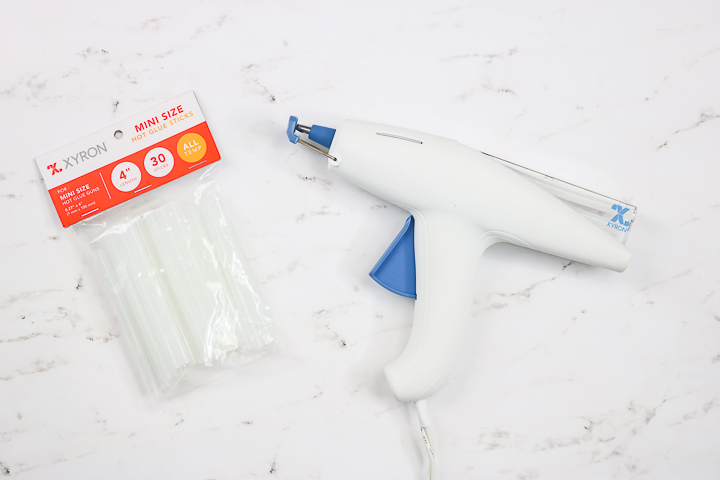 How does it work?
You load three glue sticks through a hole in the back of the glue gun. You can keep reloading through this hole as you craft as well. When one glue stick is done, another will fall into place. I will say that I find that this works best when the gun is held with the tip pointed down. If you are trying to glue sideways, you may have to hold it tip down for a bit and squeeze to get the next stick to engage.
The cartridge also lifts up so that you can unload the sticks if needed. This may be necessary if you want to switch to another type of hot glue.
What size glue sticks does it hold?
This glue gun holds regular mini-sized glue sticks. There is another multi-stick glue gun set to come out in 2021 that will hold the larger full-sized glue sticks.
Other Features
I did want to mention the kick stand that also acts as a drip catcher. I find this simple design easy to use and perfect for catching any drips as your glue gun sits.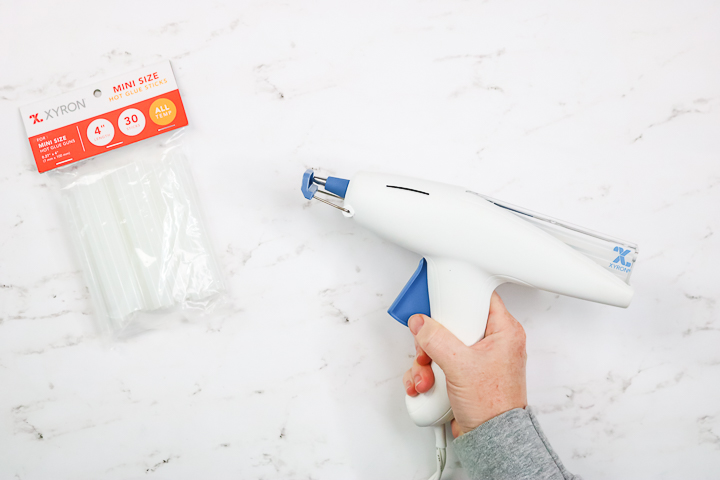 Where can I buy it?
Right now this glue gun is only available on the Xyron website here. It should be on Amazon soon but it is not as of the date of this post.
Pom Pom Snowman Garland
So, now that you have seen the Xyron multi-stick glue gun, I need to put it to the test. To do that, I decided to make a cute pom pom snowman garland. This project is easy to make and is so cute when completed! I know you are going to love it.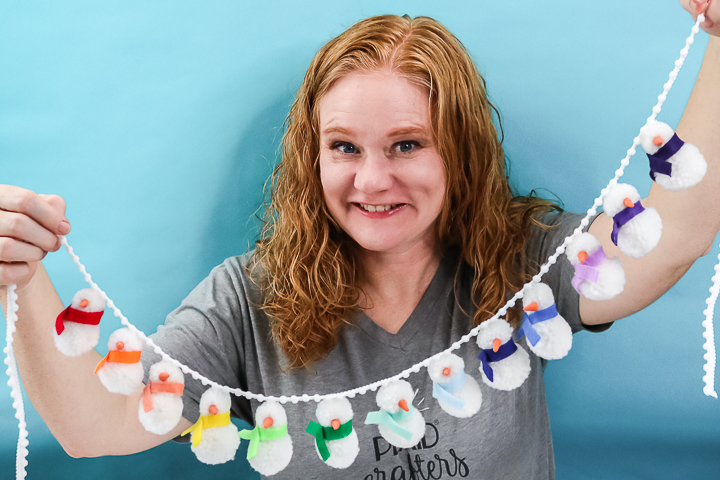 Supplies needed:
White pom poms in two sizes
White pom pom trim
Orange clay
Felt in as many different colors as you like (cut each into a piece that is 1/4 x 5 inches)
Hot glue and a glue gun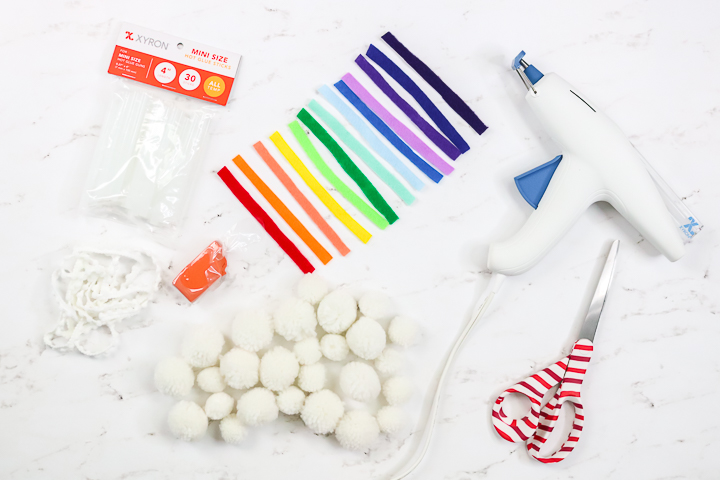 How to Make a Snowman Garland
Now that you have your supplies, warm up that glue gun and make a cute project. This garland is great to decorate your home all winter long!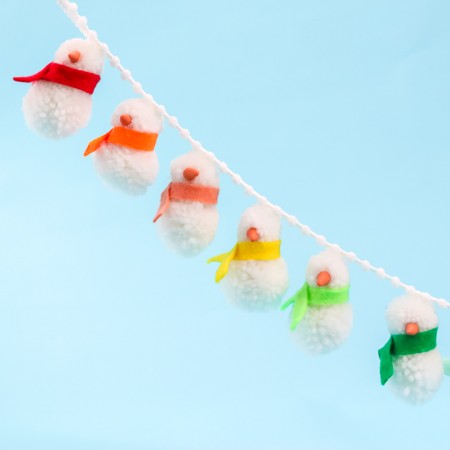 Pom Pom Snowman Garland
Make a snowman garland for your winter home decor with this easy to follow tutorial and your hot glue gun.
Supplies
Instructions
Form the clay into orange snowman noses. Bake according to the package directions.

Use hot glue to attach a small pom pom to each large pom pom.

Repeat for each of the snowmen for your garland.

Then add a felt scarf to each one. Wrap it around where the two pom poms meet.

Wrap and overlap in the front to where it looks like a scarf.

Use hot glue to hold in place.

Repeat with all of your snowmen.

Use an additional dot of hot glue to attach the nose to each snowman. I like the scarf to the side but you can do it however you like.

Repeat for every snowman.

Attach each snowman to the pom pom trim with hot glue on the top of the head.

Repeat for each snowman. You can put these as close or as far apart as you would like.
Tried this project?
tag us to show off your work!
So, now that I have made a project with my new glue gun, I thought I could give you a better idea whether or not you need the Xyron multi-stick glue gun in your craft room. I mean we know it makes a cute snowman garland but is it worth buying another glue gun?
Is the multi-stick glue gun worth it?
I will say I really like the glue gun and not needing to stop to add another glue stick. I find that a second stick feeds in immediately after you use the first one. The glue gun does need to be tip down to for the stick to engage correctly, however. You can use it sideways but when it is time for a new stick, you will need to turn it tip down.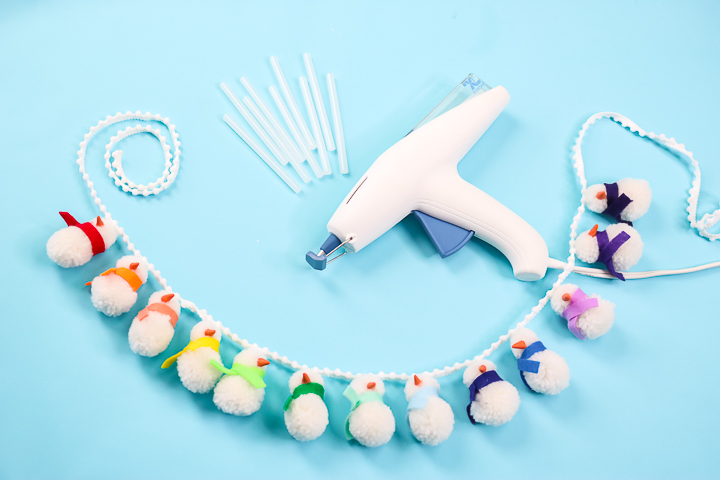 I would say if you are in the market for a new glue gun, definitely consider adding this one to your craft supplies. If you are just looking to try something new, this is also a great addition! I would also say if you currently have a dollar store glue gun, invest in something like this. A good glue gun is absolutely life changing!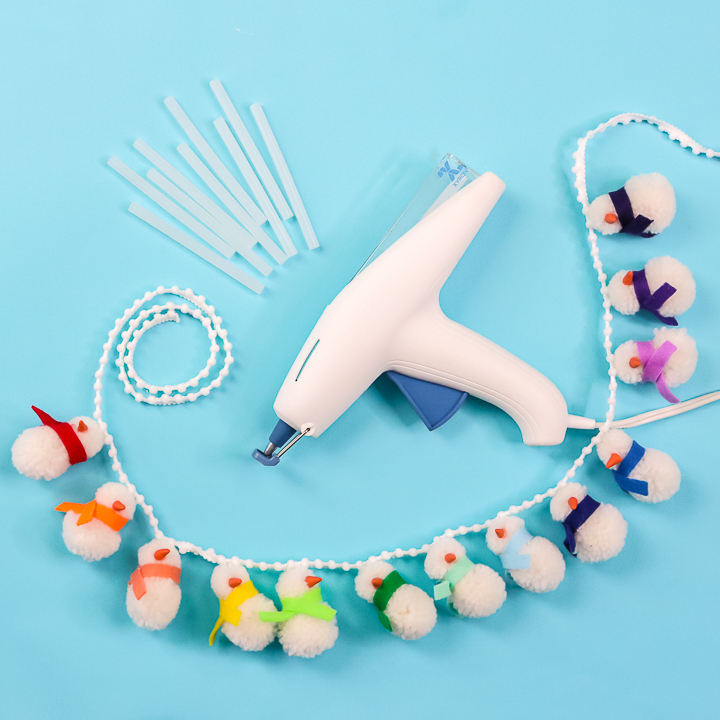 Of course, you don't have to have this particular glue gun to make this cute snowman garland. You can whip it up at home right now as long as you have the supplies. I love a good rainbow project and this one is about as cute as it gets!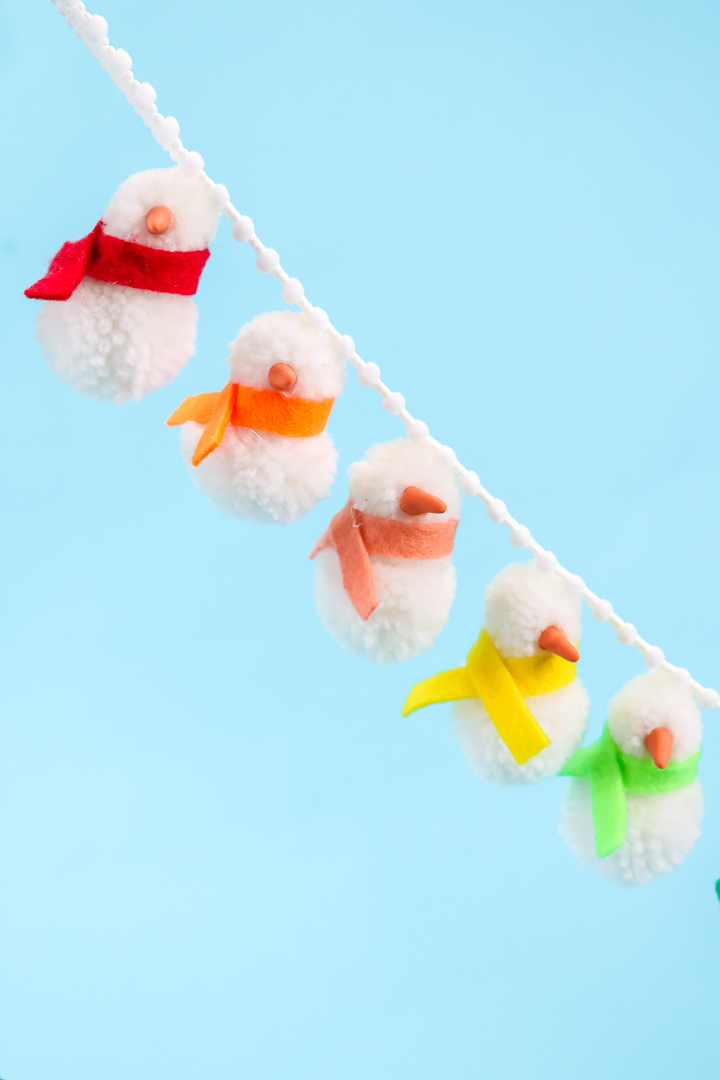 I hope this post helped you decide if the Xyron Multi Stick Glue Gun is right for you. Stay tuned as I am sure you will see it in more projects around here. Also, Xyron release a glue pen with this gun and I am excited to try it as well!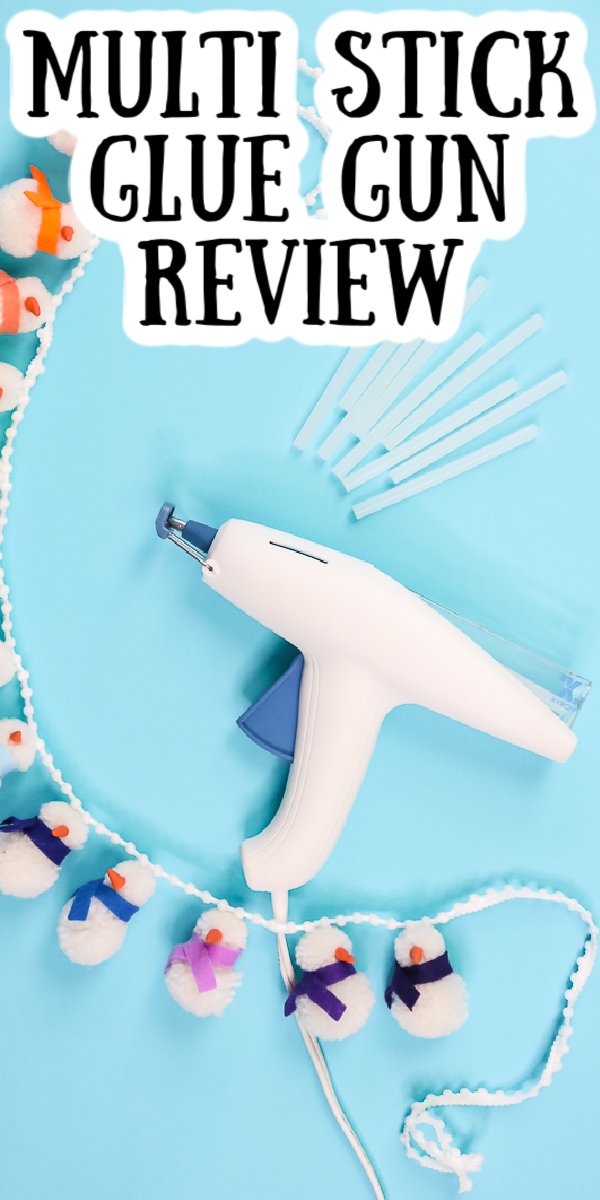 Love this project idea and want more? Try the links below as well!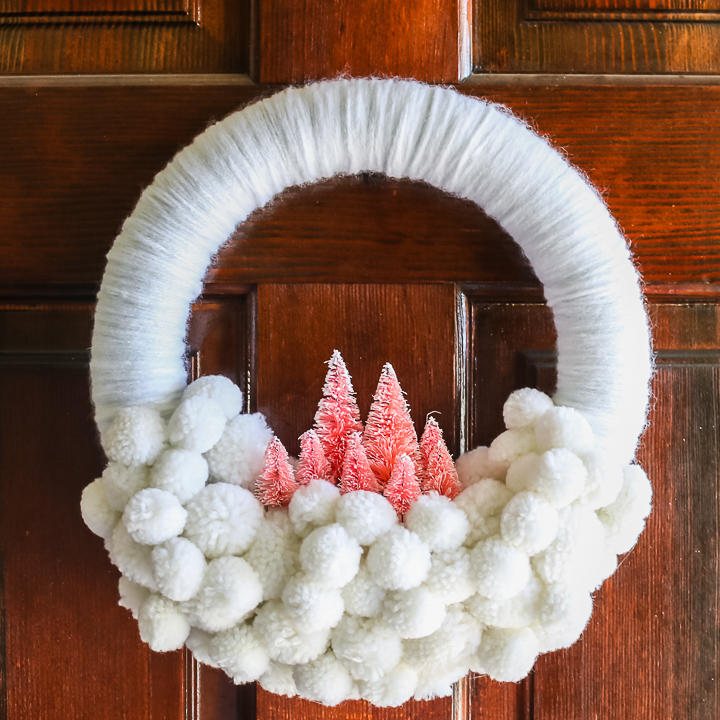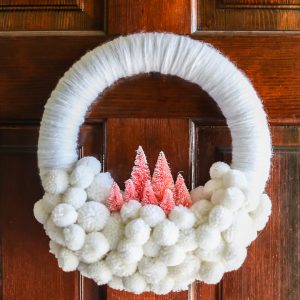 DIY Winter Wonderland Wreath
Make this DIY winter wreath in just a few minutes with these easy instructions.
Read More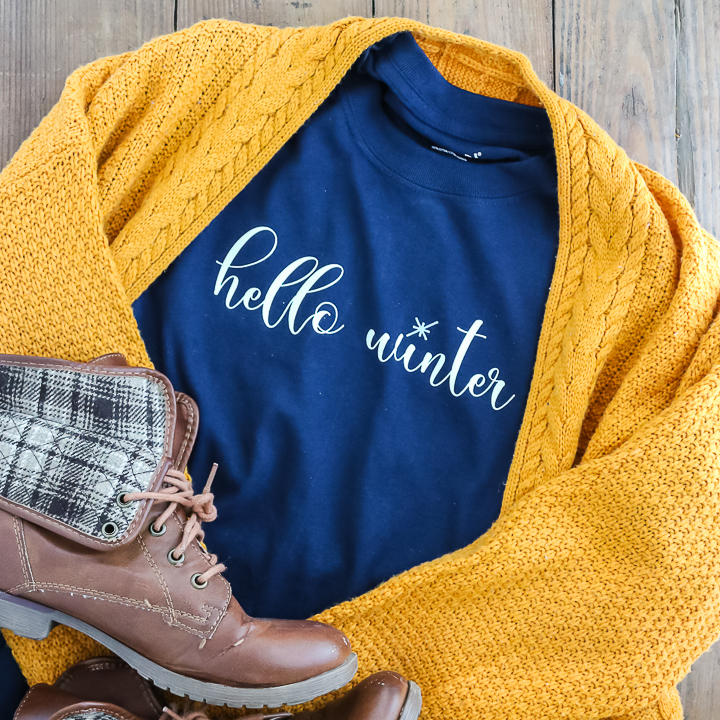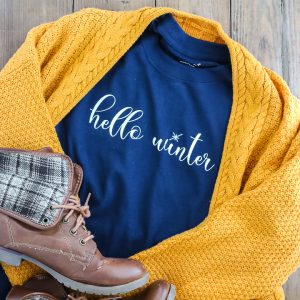 Applying Flocked Heat Transfer Vinyl
Now you can make this hello winter shirt for anyone in a few simple steps.
Read More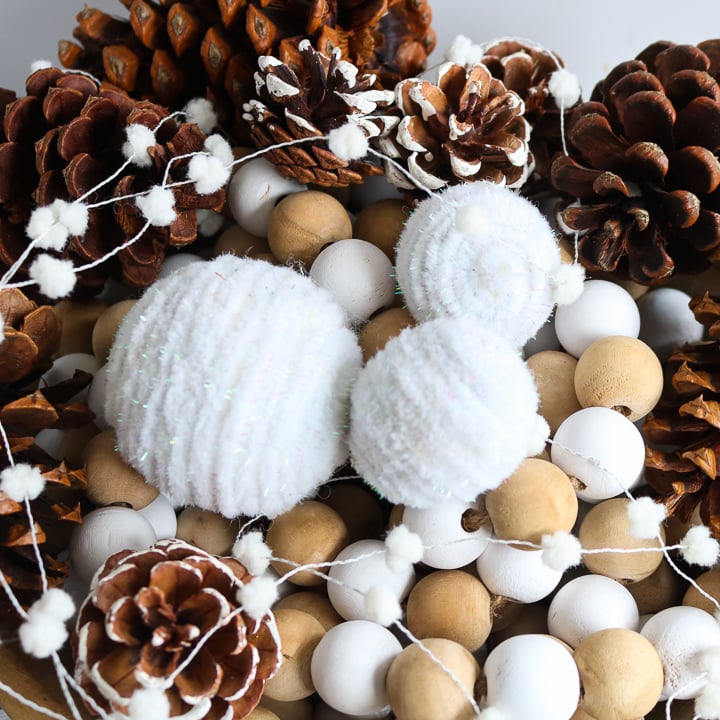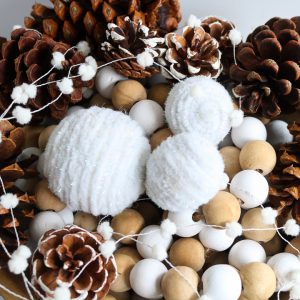 DIY Snowballs with Pipe Cleaners
Learn how to make these pipe cleaner fake snowballs to make your home's winter decor sparkle.
Read More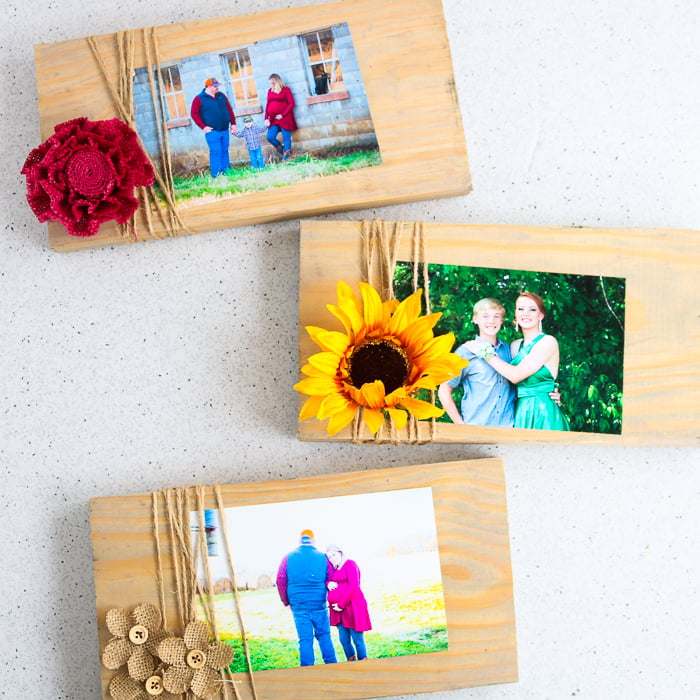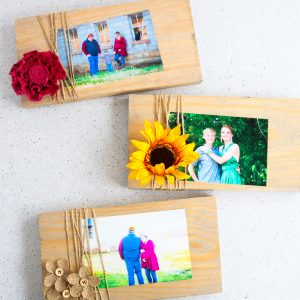 How to Make a Picture Frame from Scrap Wood
Here's how to make a picture frame using scrap wood. Add fun embellishments and personalizations to create rustic, creative homemade picture frames in just a few simple steps.
Read More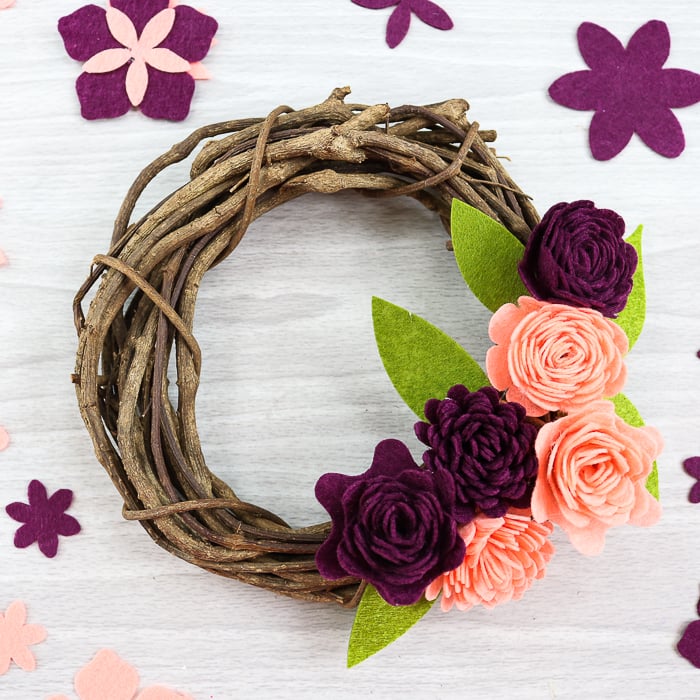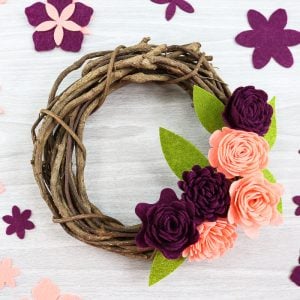 Cricut Felt Flowers
Learn how to make felt flowers with your Cricut machine in just minutes.
Read More