All this week we have been sharing hot glue crafts that take 15 minutes or less to make. I thought today that I would round up all of the ideas here for you. If you have been inspired by this week of creativity, you will definitely want to pick up our book, Hot Glue Hacks and Crafts. You can find more information for it below as well.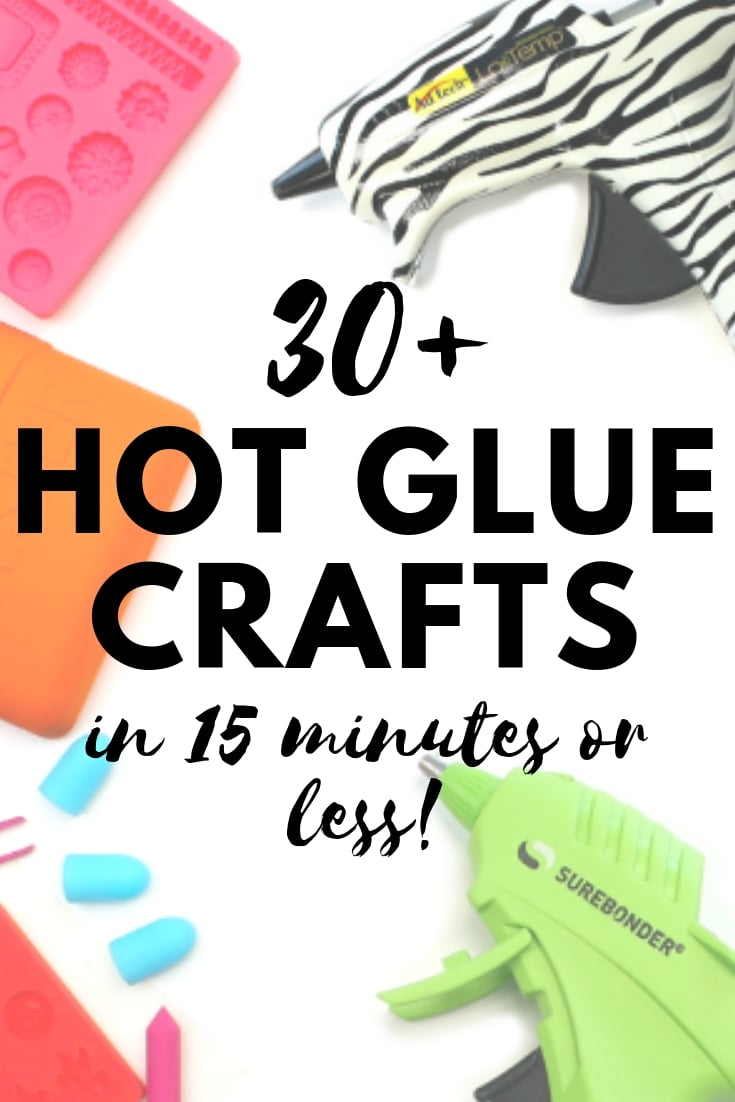 Hot Glue Crafts
Click on the links below to be taken to the project ideas. They will open up in a new window on your computer and there you will find complete instructions for making each craft idea. Then you can bookmark or pin your favorites to make later! Want to see pictures of each one before you click on them? Click here and scroll to the bottom of this post!
There are some amazing things you can do with hot glue! Hot glue crafts and so much more!
Do you love hot glue crafts? Perhaps you want even more project ideas with hot glue? Well, I have the book for you! I partnered with Carolina Moore to write a book all about hot glue to bring you projects just like this one. We are using hot glue in ways that you never thought possible. Hot glue shoes? Oh yes! And so much more!
So are you ready to dive in and use your glue gun like never before?
Click here to order your copy of our book on Amazon!
Click here to order your copy of our book on Barnes and Noble!
Want to support local bookstores? Click here to purchase on Indie Bound!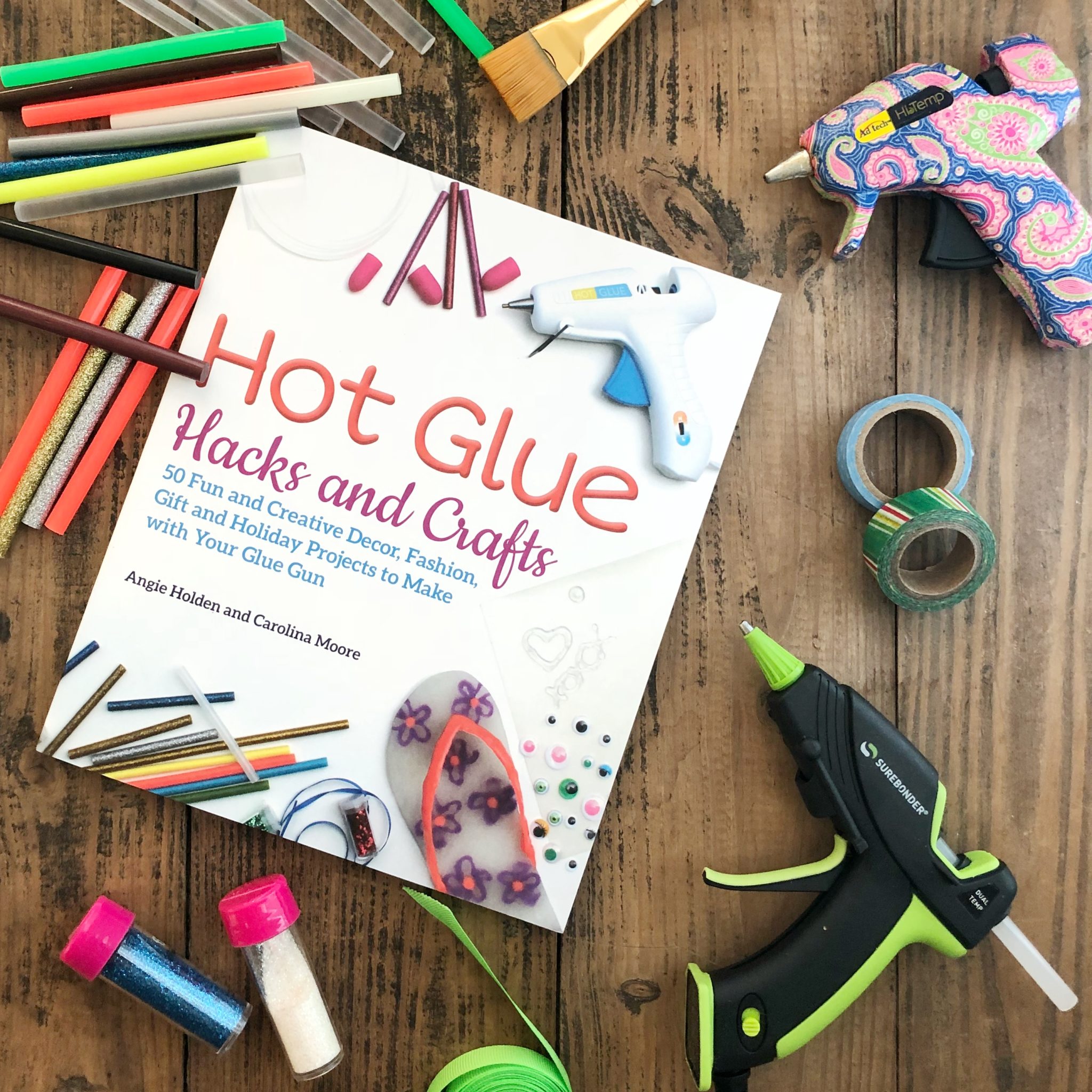 So, try your hand at some hot glue crafts whether they are from our list or you pick up the book.