Time to sum up all of our fun at the zebra themed birthday party! A perfect party for my preteen and a perfect excuse to get crafty!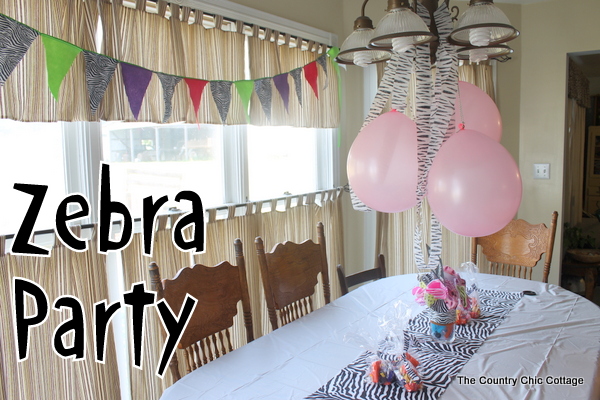 I made my own zebra streamers using a super simple stamping method. They were the focal point hanging from the light with some balloons.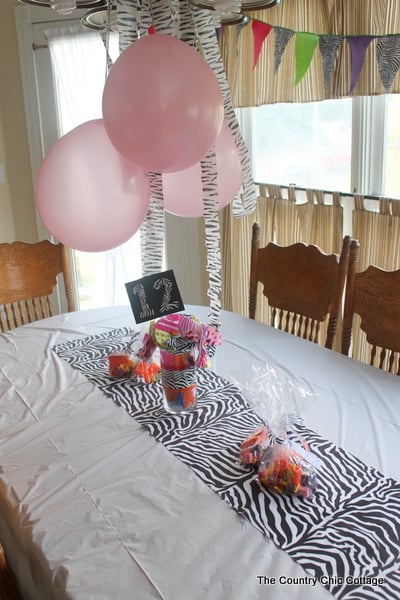 The
centerpieces were filled with fabric flowers
that I also made. We actually used these flowers as party favors as well. The table runners were just simple strips of a zebra striped fabric that was on mark down at Hobby Lobby.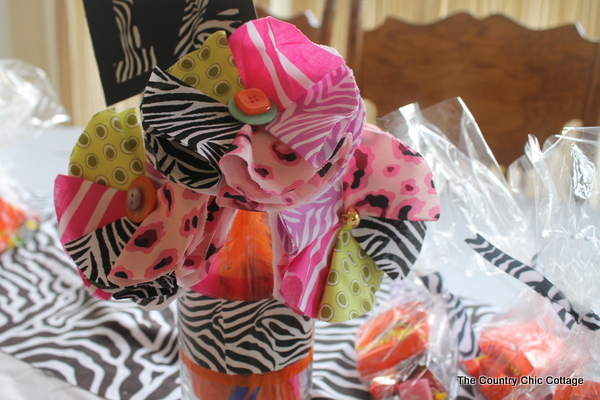 I made a bunting banner with
felt
that was super simple. Yes they have zebra
felt
!! I found it at Walmart actually.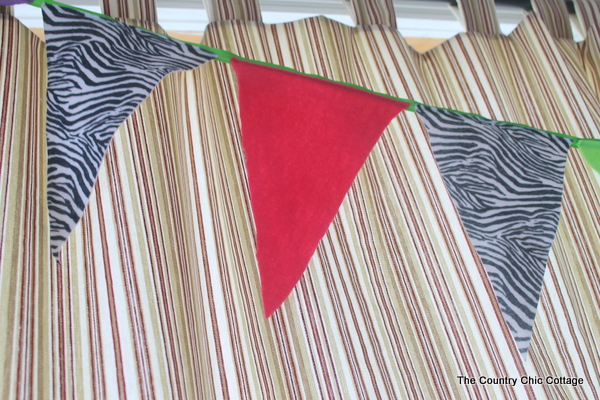 We cut our triangles from the felt then sewed them on a ribbon. Very easy and oh so cute!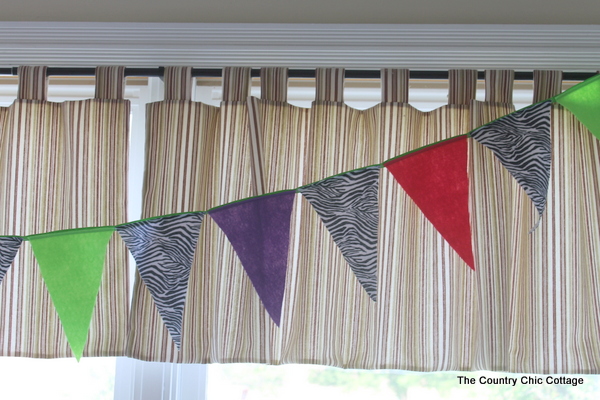 I also served
a zebra striped cake
— inside AND outside! Head on over and see how I made it — it is SUPER simple!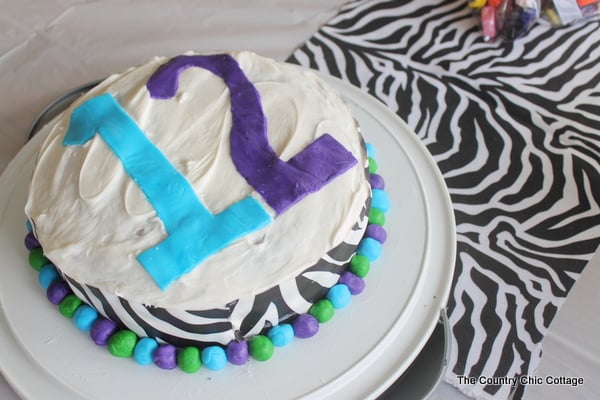 The party was a smashing success and I am one more year closer to having ANOTHER teenager…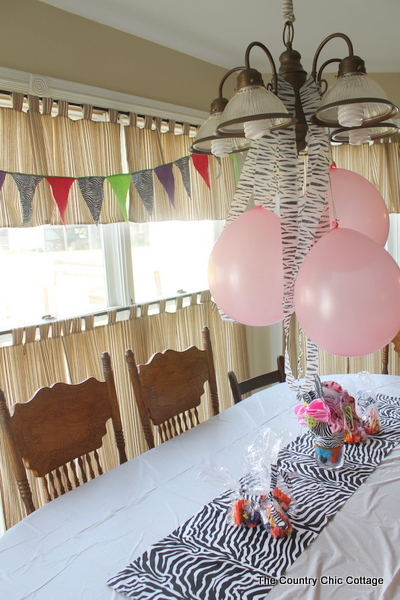 The birthday girl loved the party too…