Y'all already know that I love mason jars. They are great for crafts but they are also rock stars around the home. I was looking back at all of my mason jar projects and thinking just how useful jars are around the home. I thought I would challenge myself to come up with 101 ideas for using jars to organize any home.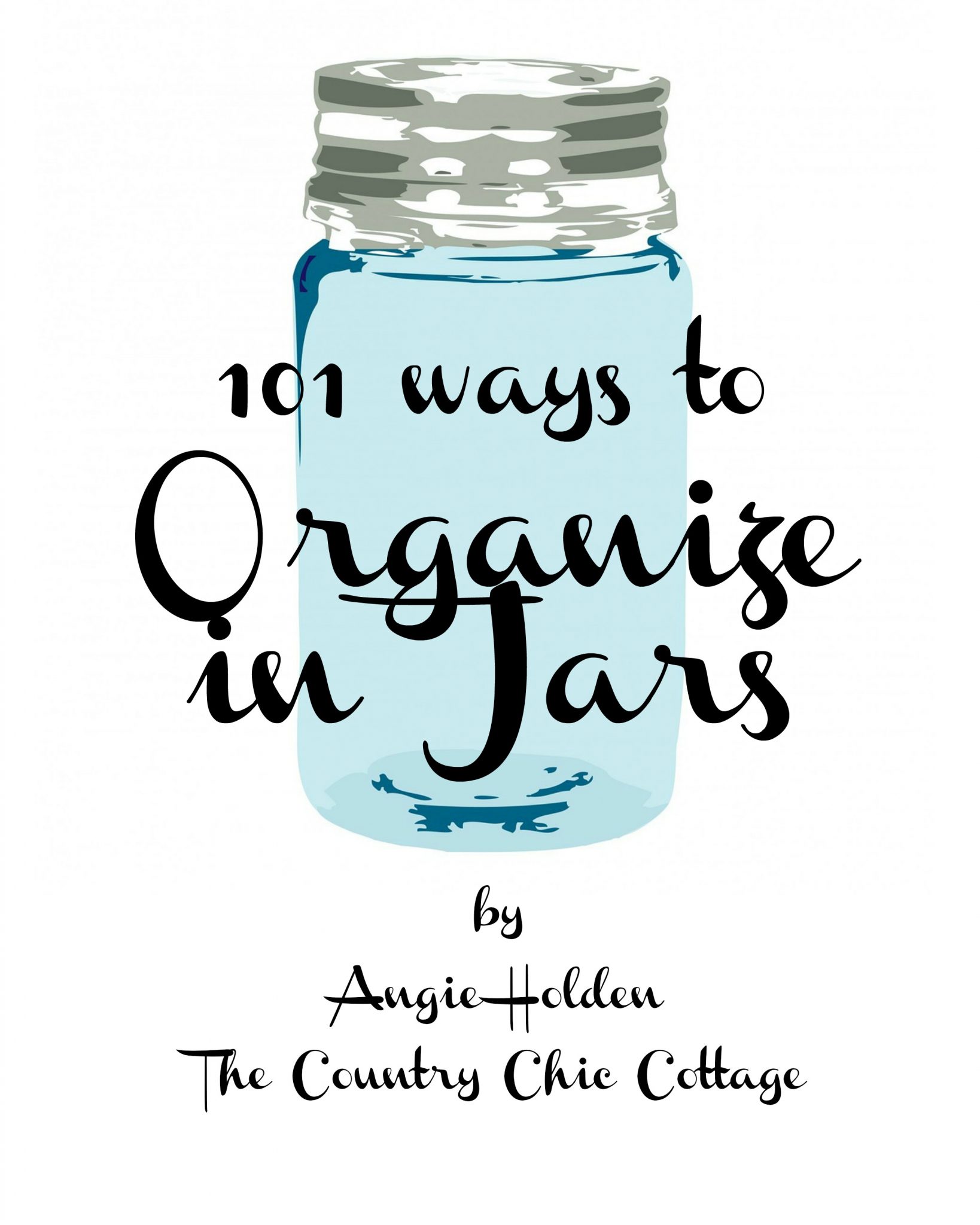 I decided to put all of my ideas into one great ebook so you could print it easily. This ebook had a list of 101 ways to organize with jars divided into areas of the home. I have included the kitchen, bathroom, office, bedroom, garage, craft room, and other uses. The book contains twenty pictures of jars in action around my home to kick start your ideas. For just $1.99 you can download the full printable version by clicking here.
Declutter Your Home in 31 Days!
Clear the clutter and organize your home with our daily emails! Every day for a month we will send you a prompt to declutter! Sign up for our email list below to get started.