I have some simple and easy baby shower ideas for you today. With just a few basic paper cutouts, you can make a variety of baby shower decorations for your party. This post is sponsored by Adtech Adhesives as part of a year long series on Crafty Hangouts. All projects and opinions are my own as always.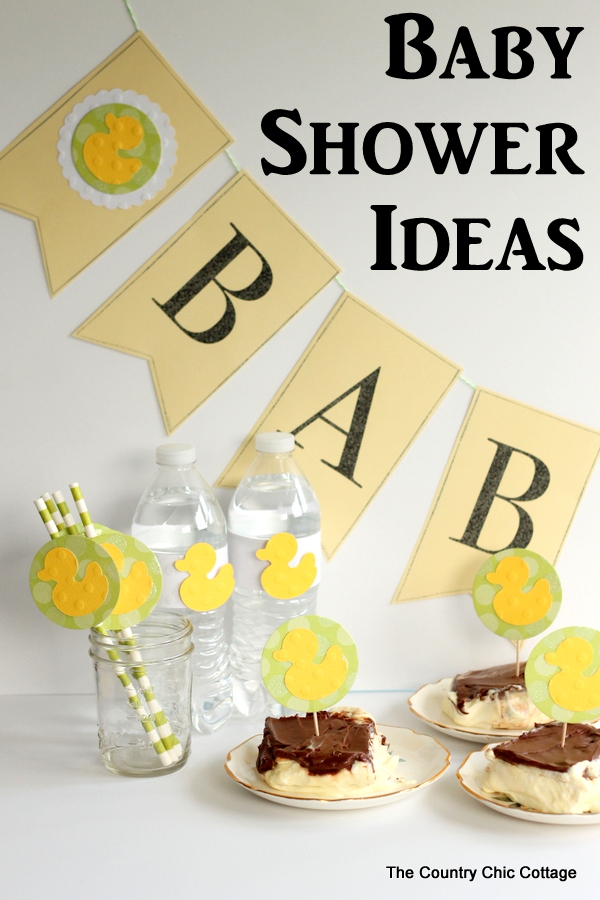 You can watch the short video below as I use a tape runner from Adtech to make all of the baby shower ideas shown above. The video is less than 5 minutes and will show you step by step how to make each of the ducky baby shower decorations.

Basically just cut a large amount of green circles and ducks from scrapbook paper. Then use those to make the decorations shown. I used my Sizzix as well as my Cricut however you can use any tools you have on hand.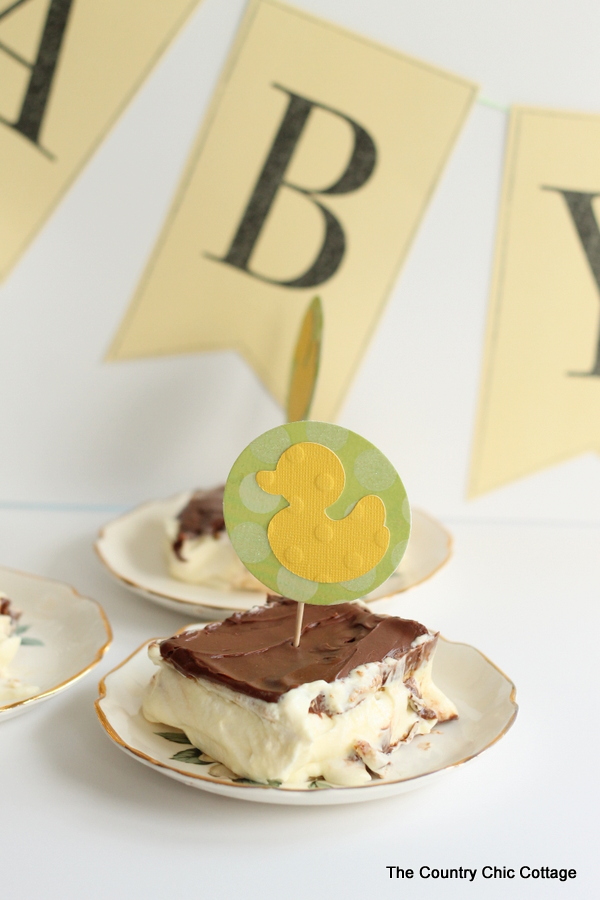 When the circles are added to toothpicks they are perfect for cupcakes or any dessert you are serving at your party. FOr the banner, you can print the letters for free by clicking here. Just download the "B", "A", "Y", and also the blank version.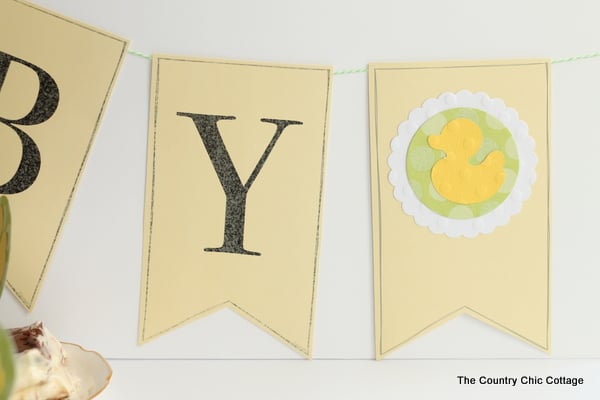 The circles and ducks can be added to paper straws for drinks. If you are serving water bottles, be sure to wrap those with white paper and add the ducks as well.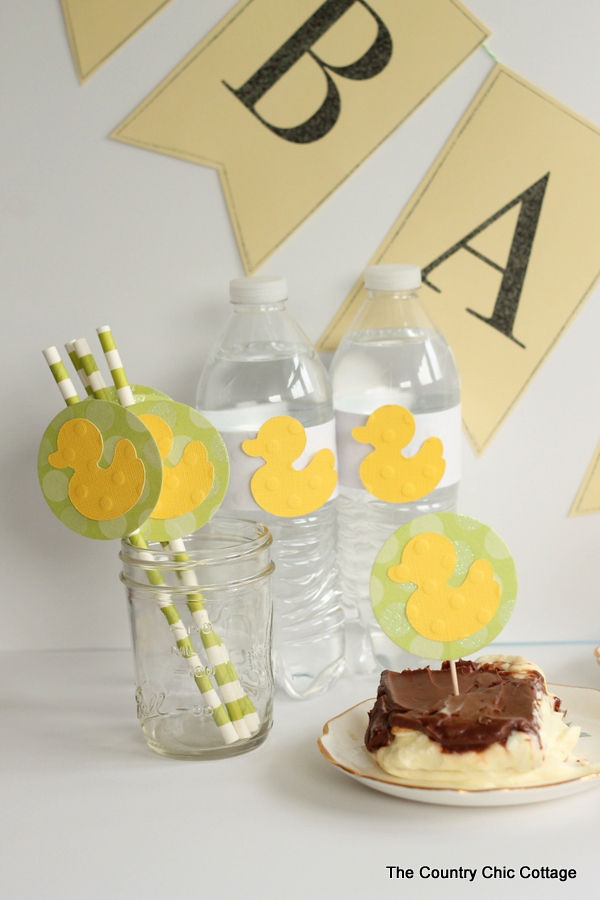 Finish off your banner by adding additional circles, ducks, as well as white scalloped circles. Everything can be added to twine using the same adhesive tape runner from Adtech.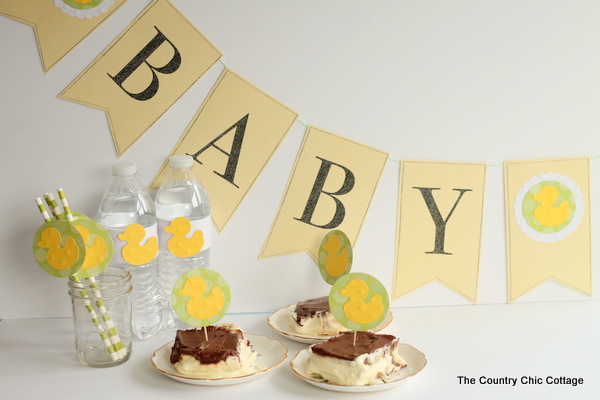 These baby shower ideas are all really simple to put together and will make your party extra special. I used gender neutral colors for my example but you can throw in pink or blue if you desire. You can even change the shapes if you don't love the duck theme. I personally love the idea of a rubber ducky baby shower!