I am back to share the final pictures of my bathroom remodel plus offer up a testimonial about our entire Bath Fitter experience. The bathroom looks amazing now that we have our Bath Fitter tub installed. You can read more about the consultation here and the actual installation here. In one day, we went from a 1950s bathroom with no shower to a gorgeous tub and shower insert. The Bath Fitter features we picked blend perfectly with the existing tile and allowed us to complete this bathroom remodel quickly and with less mess. This post is sponsored by Bath Fitter, however all projects and opinions are my own.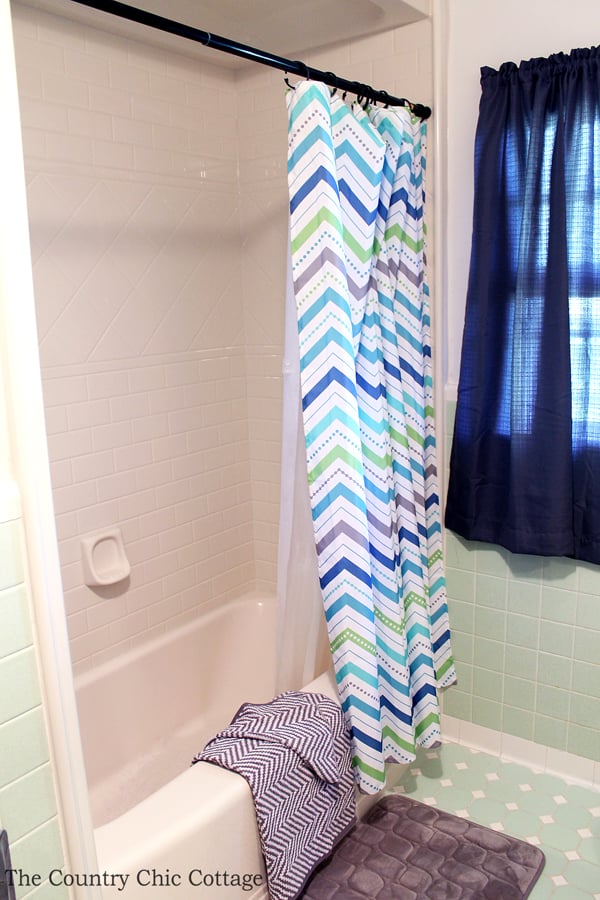 First of all, don't forget you can click here to schedule a consultation with Bath Fitter online or call (888) 985-5122. My full testimonial about the entire experience can be found in the video below. In 5 minutes, I cover everything from the consultation, the installation, and our overall impression. If you have a few minutes and are considering a Bath Fitter installation of your very own, I highly recommend watching the video below.
Now that you know how much I love my Bath Fitter tub, we can get on to some after shots of the entire bathroom. The Bath Fitter bathtub is working perfectly in this space and made a dramatic difference on its own.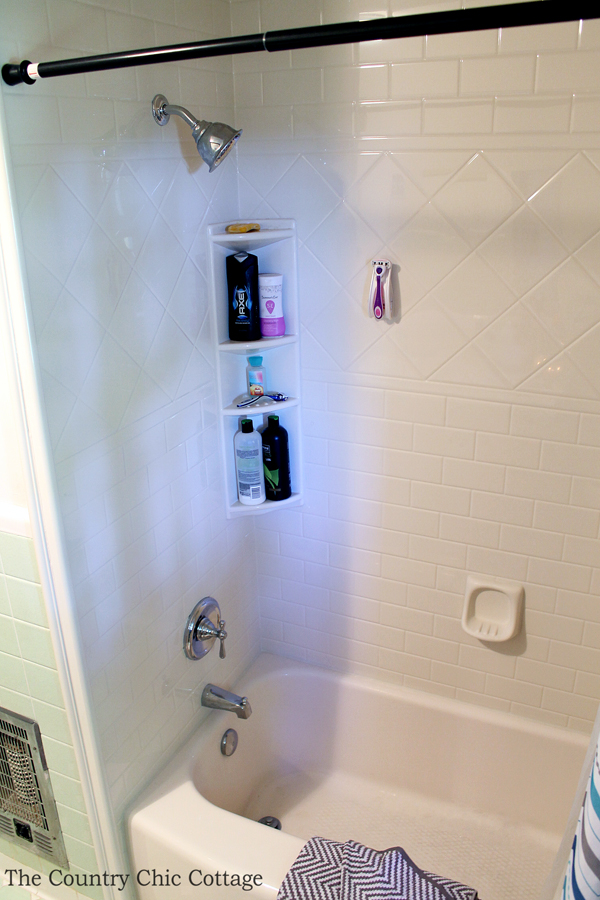 However, when you have a nice shiny bathtub, it is almost required to get a few new accessories for the room. You can get the sources for everything in this room at the bottom of this post.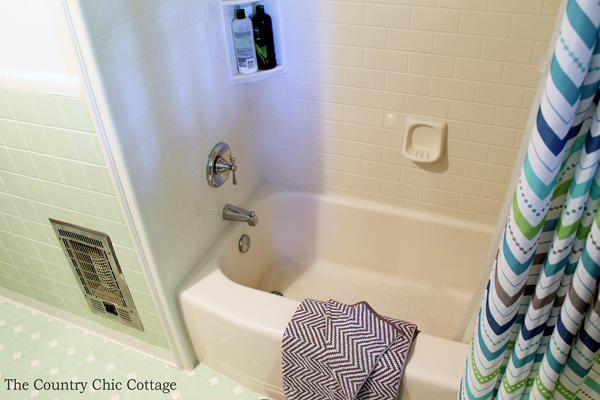 The shot below is looking into the room from the hallway. The Bath Fitter tub was installed on the left. From this angle, you can see just how great it looks with the existing vintage tile. I love the pale green and white in this room. I added in accessories in gray, blue, and green to complete the room.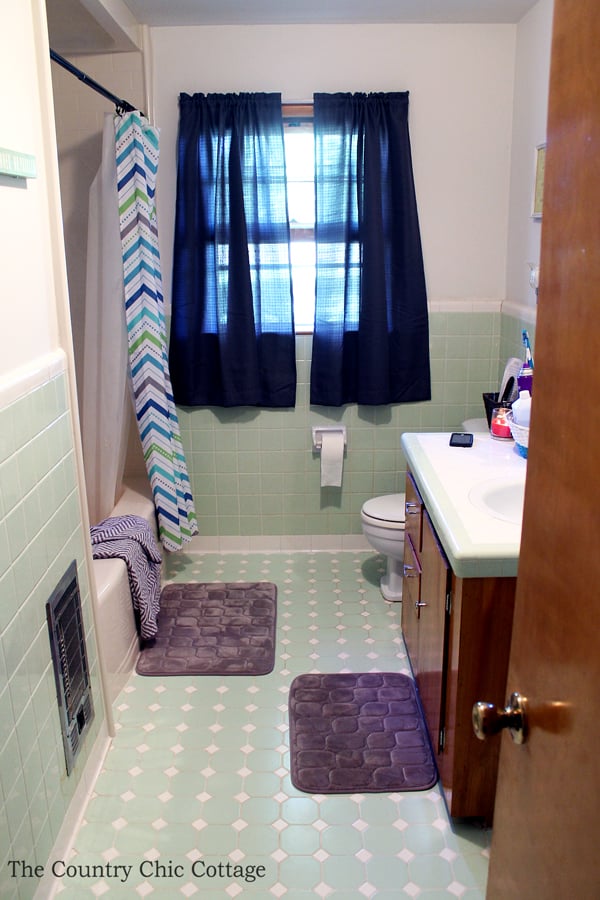 On the right side of the room there is a vanity, mirror, and toilet. No room is complete without a mason jar soap dispenser y'all.
The Bath Fitter installer also advised us on the best way to clean our new Bath Fitter unit before he left on installation day. He left some brochures on the care as well. There is a wide variety of cleaners that have been tested with the Bath Fitter material but this handy reference list will ensure that the wrong ones are not used.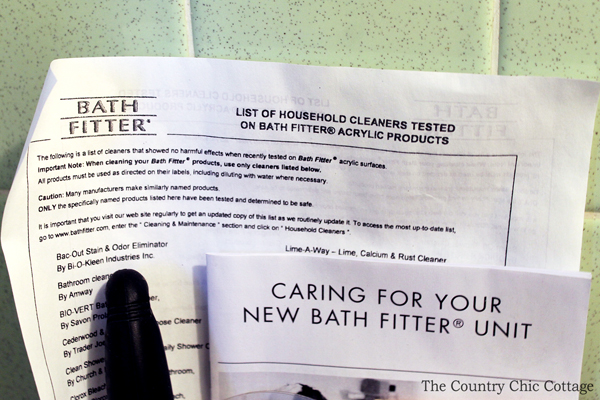 Below is a picture of the view from the back wall of the bathroom towards the door.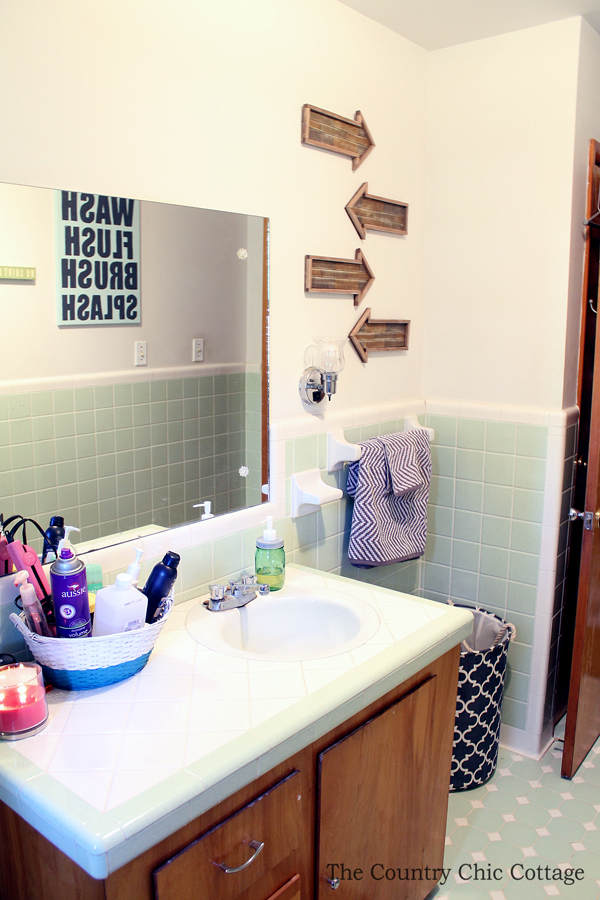 I ended up using one of my paint dipped baskets on the vanity for storage.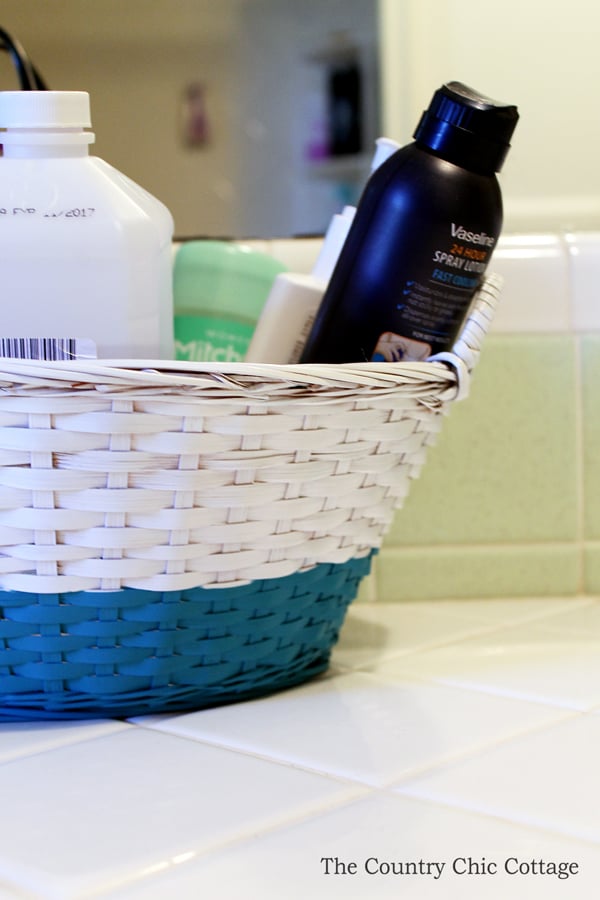 The wall next to the vanity needed a little touch of something. We ended up using these rustic barn wood arrows in an arrangement. These are very affordable and perfect for a rustic touch in any room.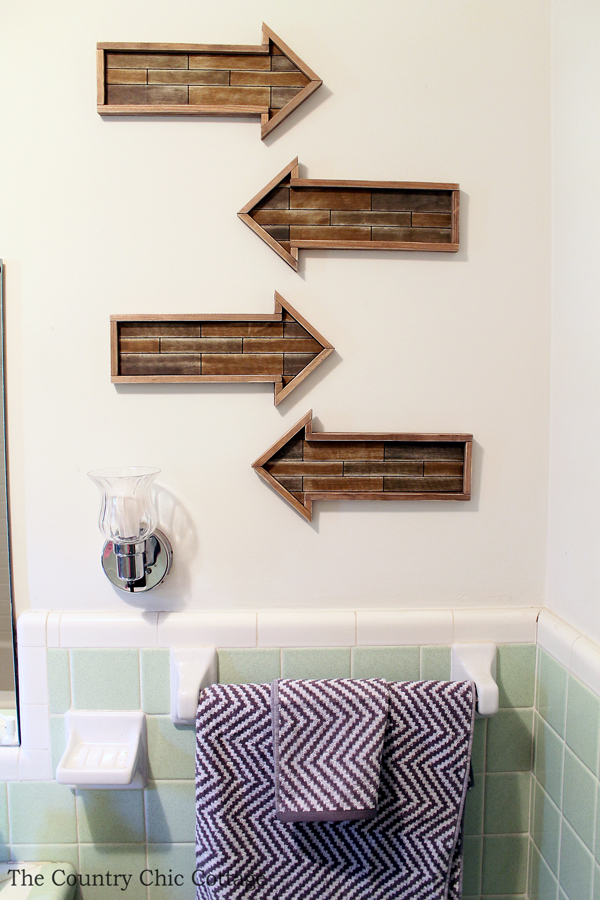 I put these chevron towels in gray and white throughout the room. I have been wanting to pick these up for a while and this room gave me the perfect excuse!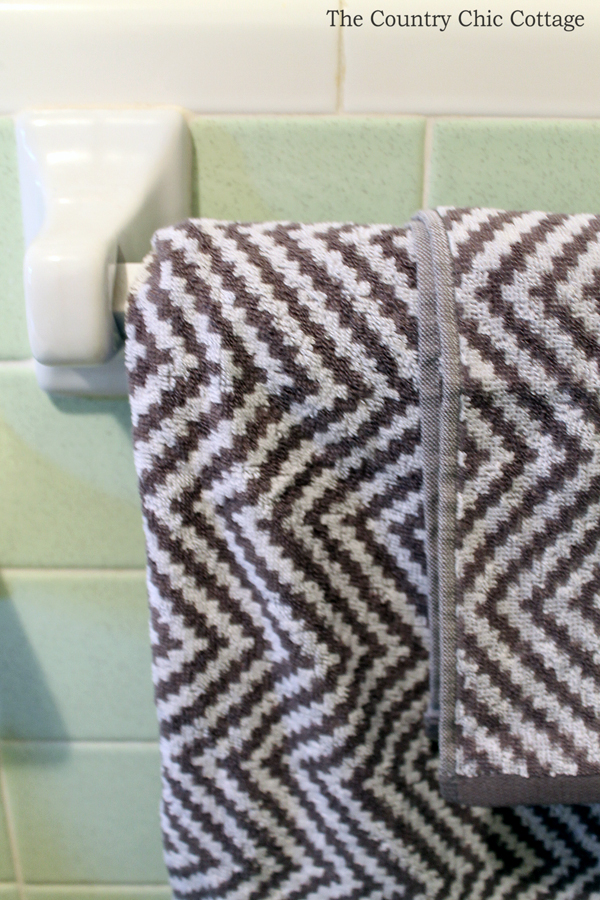 Under the towel rack, there is a hamper as well as a footstool I made.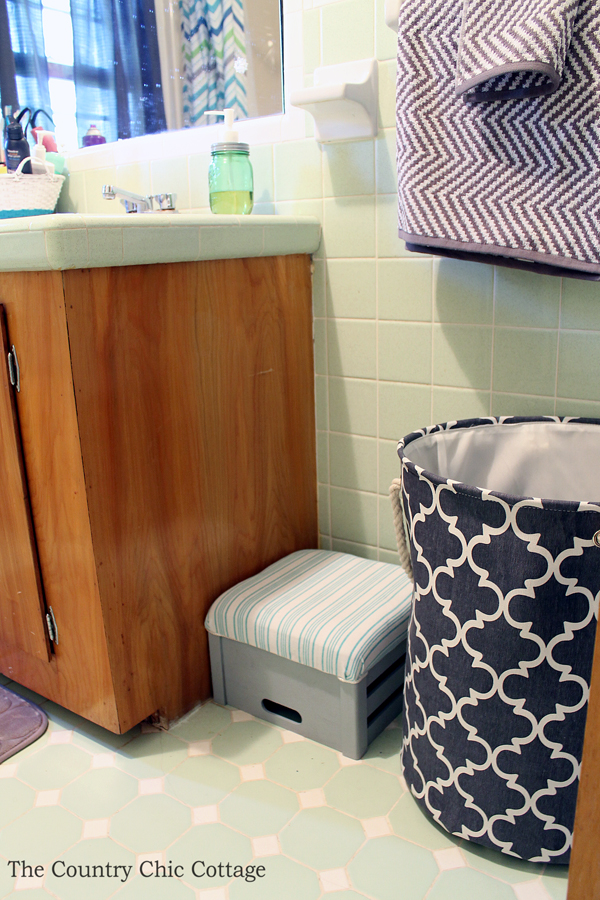 The opposite side of the bathroom has a few pieces of art.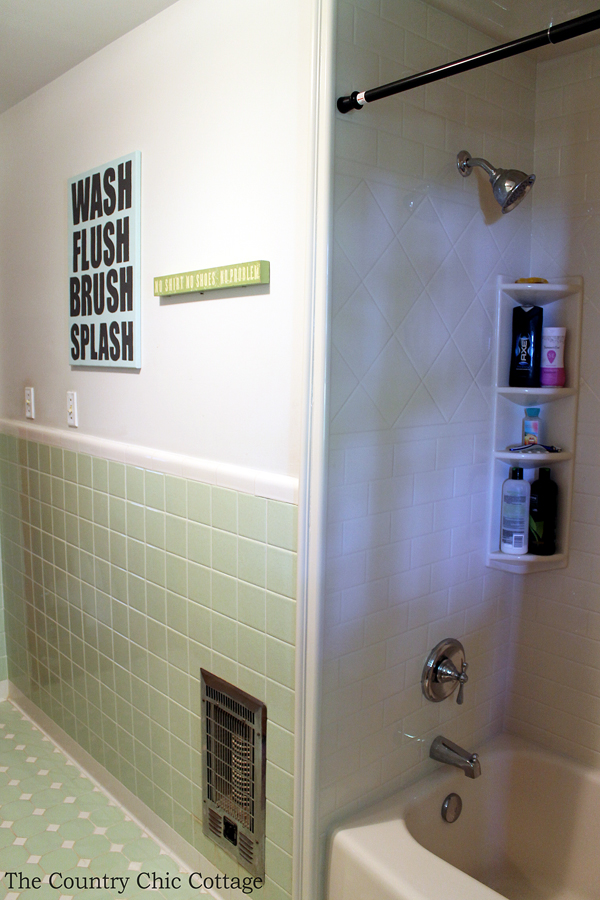 This canvas I actually made. It was fairly simple to put together and I really think it looks great in this room.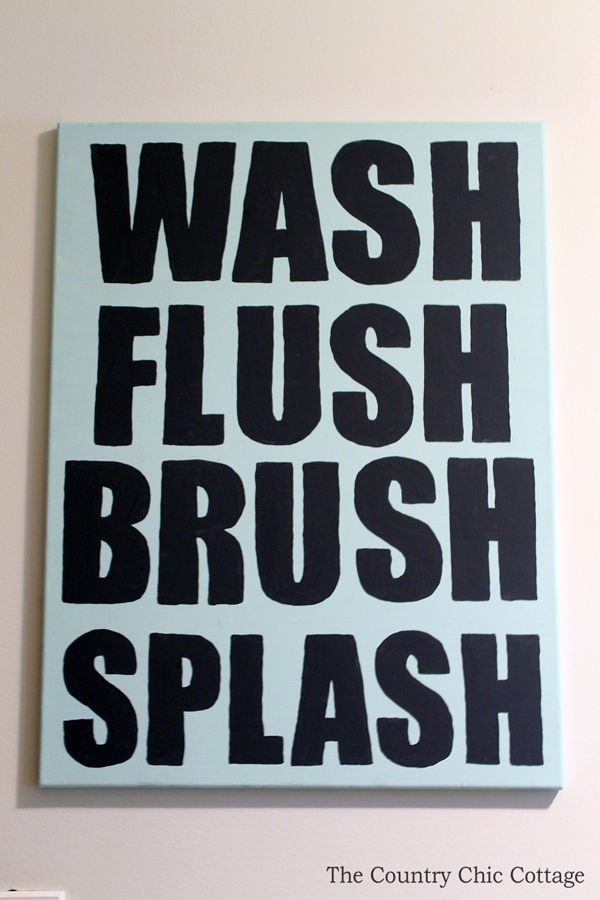 Bathroom Remodel Source List
Some links may be affiliate links.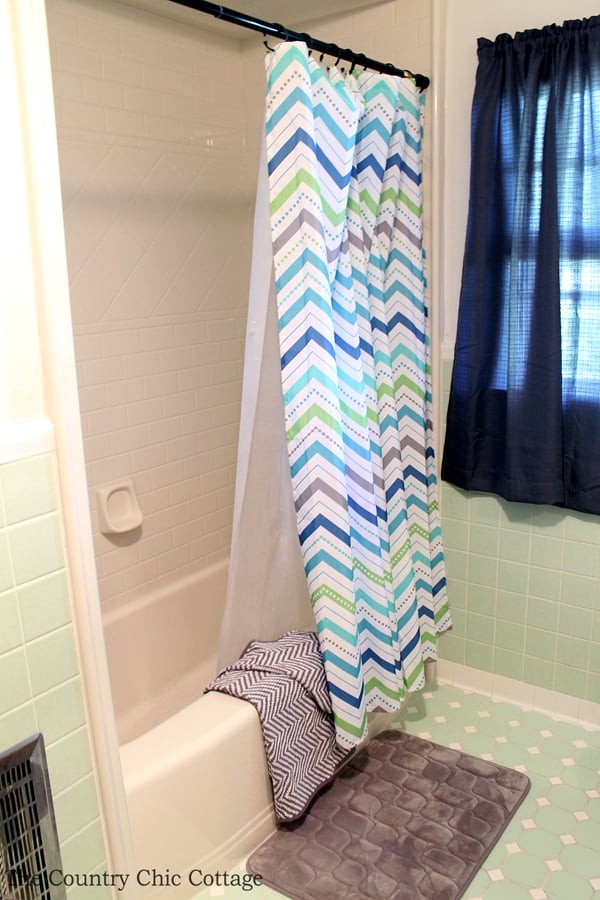 I hope y'all enjoyed this little tour of the bathroom remodel and my thoughts on our Bath Fitter installation. I have been thoroughly impressed with the service and products from Bath Fitter. If you have any questions at all about our experience or the product, please feel free to comment below or drop me an email. We have loved the entire experience and I know you will as well!