I have a treat for all of you seashell and nautical lovers today! I am sharing my beach themed shadowbox art plus I am participating in a blog hop with tons more beach themed ideas for y'all. Read through my instructions on how to make this craft first then scroll to the bottom to get more ideas for your home.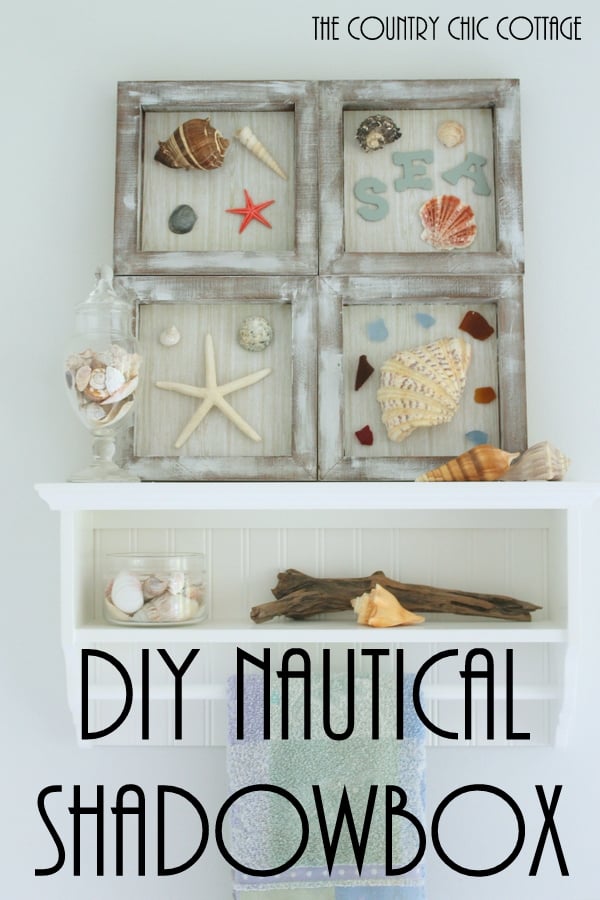 Items needed to make your own beach themed shadowbox art:
Wood panels (I used four 6 x6 inch panels other sizes are available if you want to make your finished project another size.)
Americana acrylic paint (Driftwood, Warm White, and Ice Blue)
Wood strip
Sawtooth hangers
Nails
Wood letters
Seashells, starfish, sea glass, and other mementos
Start with four of the wood panels. When you turn these wood panels over to the "back" they make an amazing tray or shadowbox. We will be using the "back" for this project. Apply the gel stain in an even coat over the sides. I did not stain the bottom of my tray or shadowbox because I am going to be covering it with paper. Wipe away any excess stain with a rag.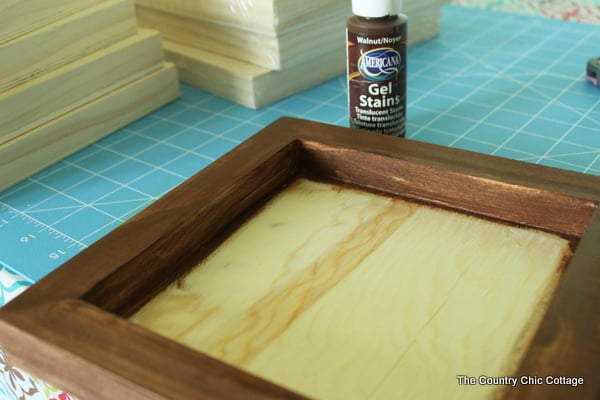 I wanted a more rustic driftwood like appearance for the edges. The combination of the two paints pictured below can give you this look.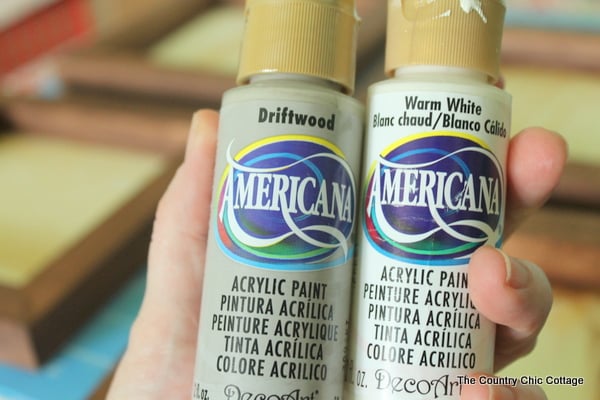 Start with a VERY dry brush and VERY little paint. Dry brush quickly over the surface first with Driftwood. You will be leaving parts of the stained wood showing as you can see below.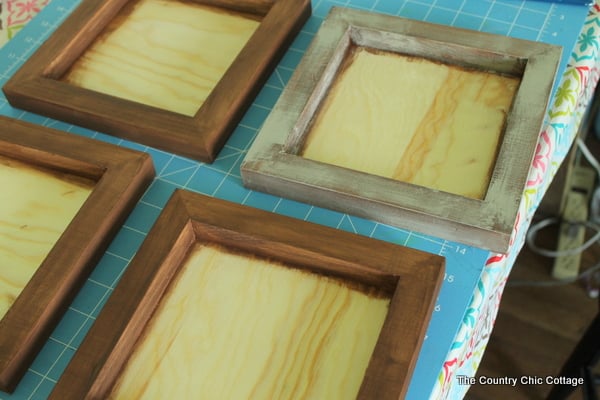 Go over the frame again with the same technique and the warm white paint. The picture below shows the box at the top that has had the white applied and the box at the bottom that only has the driftwood color. I love the addition of the white!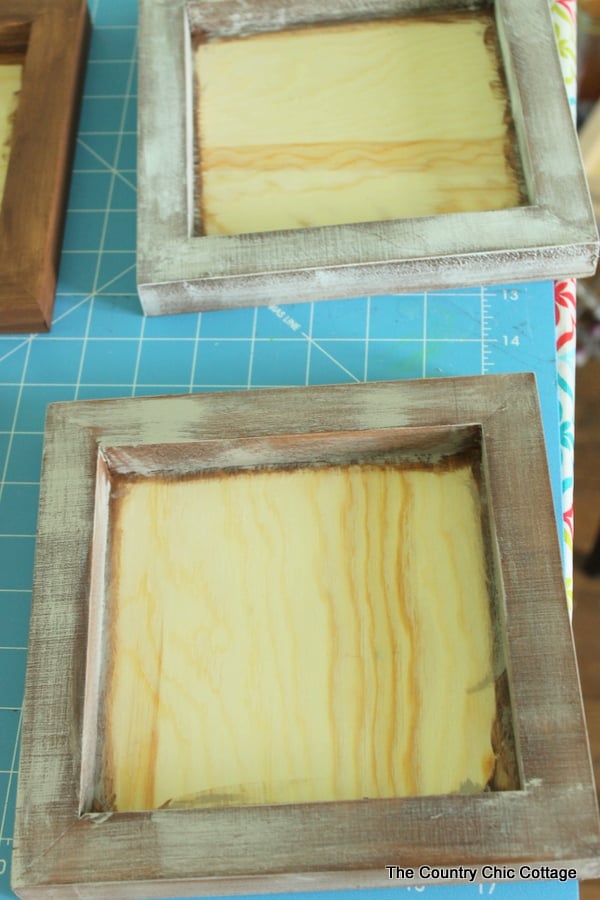 These will dry really fast because you are only putting a very light coat of paint on each time. However do make sure everything is dry before continuing onto the next step.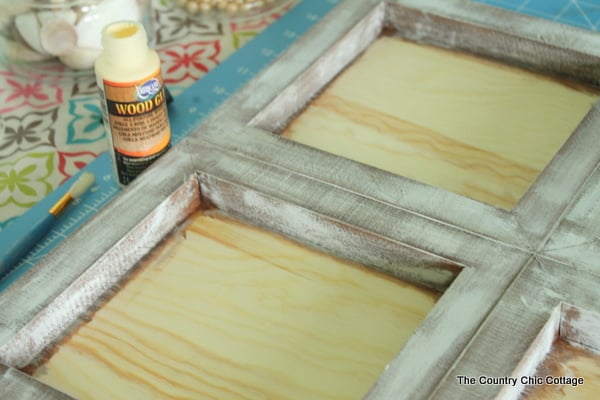 Break out your wood glue and glue the four pieces together face down as shown below. Add a this wood strip across the back and add in some nails. This will hold everything together while the glue sets. You can add a couple of sawtooth hangers to the back while you have it upside down. Allow this to dry completely before continuing.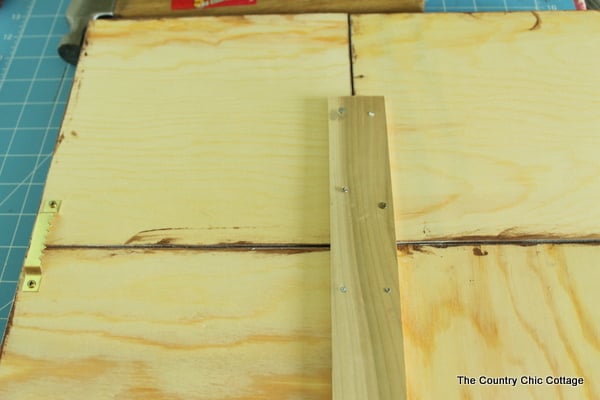 While the rest of the shadowbox is drying, if you have any elements that you are going to add to the inside that require paint, paint those now. I used a few wood letters to spell out "SEA" and painted them with this ice blue paint.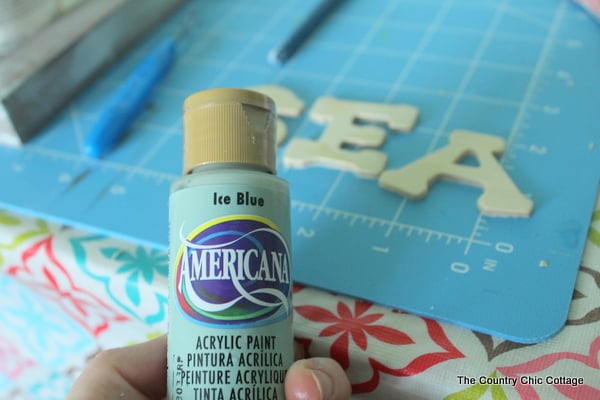 Once everything is dry, grab your wood grain paper and Mod Podge.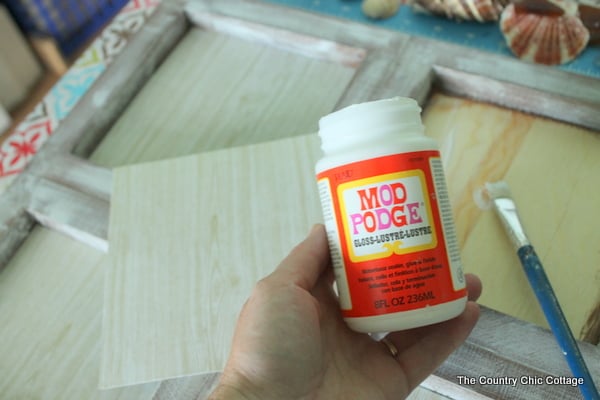 Cut the paper to the size of the shadowbox openings and decoupage into place by applying to the back of each sheet of paper. Allow these to dry completely before continuing. Weight down your paper if needed to keep it nice and flat while drying.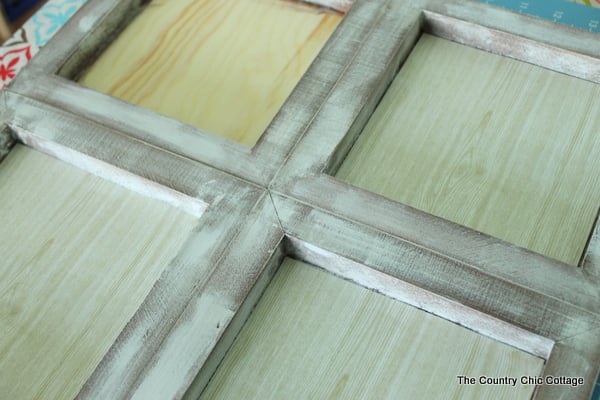 Grab mementos from all of your beach vacations and play around with them inside of the boxes. Once you are happy with the placement just use hot glue to secure into place.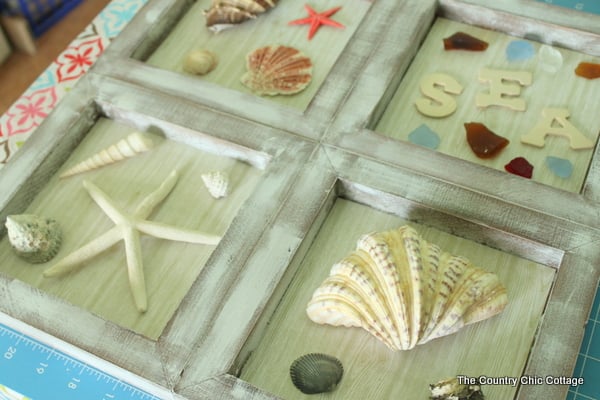 This is one fun seashell project that you will want to make for your home. You can see where this art ended up by clicking here for my nautical themed bathroom reveal.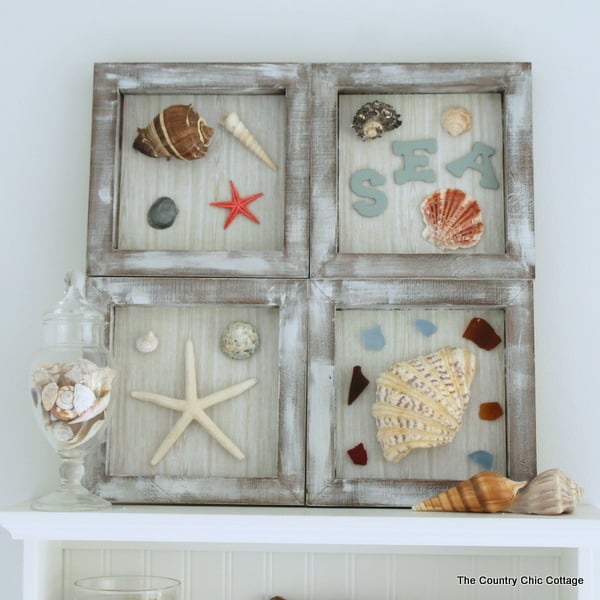 In addition to my beach themed shadowbox art, some of my blog friends have some amazing seashell crafts for you today as well.
Monday
Tuesday
Confessions Of A Serial D0-it-Yourselfer
Wednesday