I made this shadow box display case for our home and thought I would share the results with y'all. It turned out perfect! So, for me, memories should not be tucked away into boxes in the attic. I love to see these things displayed around my home. It brings that touch of nostalgia to a room that you just can't get any other way. The best way to display those? A shadow box display case!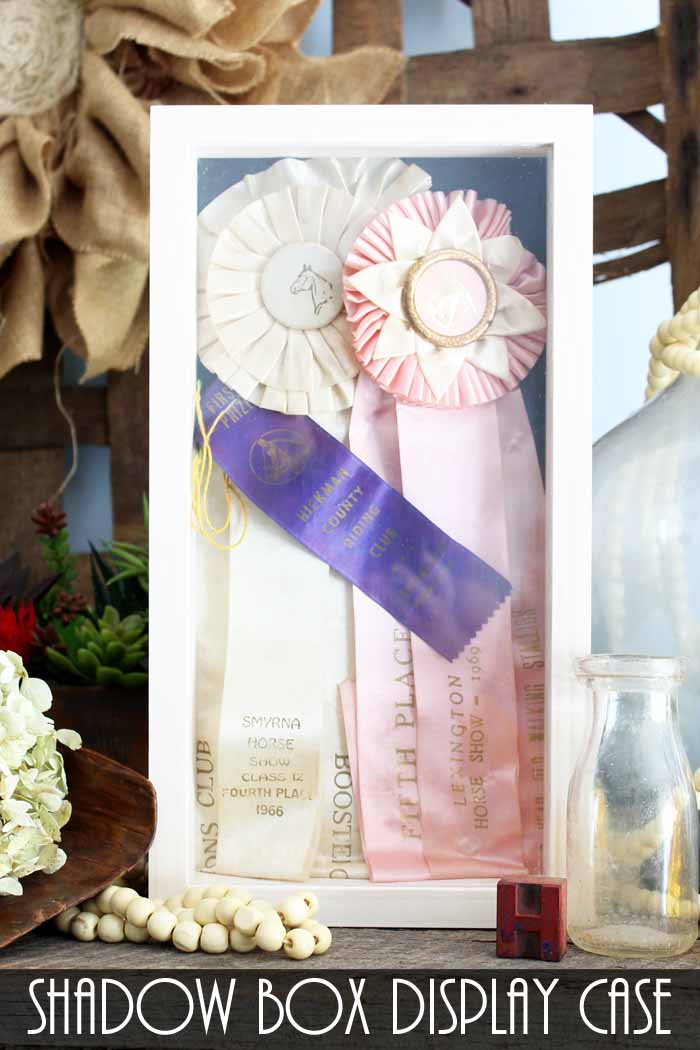 Materials to make a shadow box display case: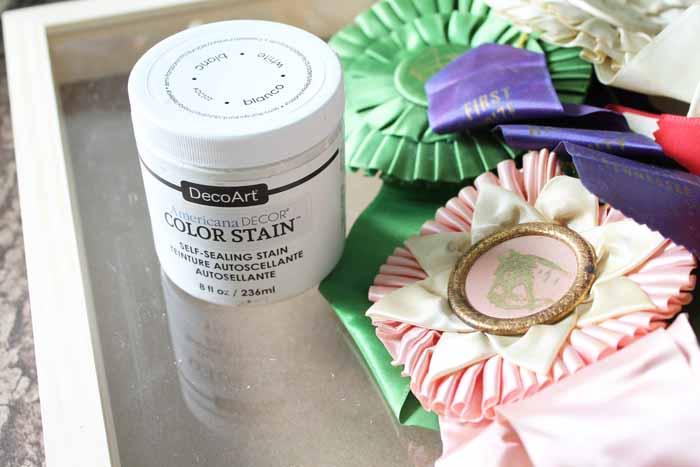 Instructions:
I wanted to use this project to display my father-in-law's horse show ribbons that he won throughout the years. We have so many of these so I chose a few for this project. Since these are long, I used the 9.625×16 shadow box. Be sure to think of the size of your items when ordering a box. These had been in a drawer for so long and they were really wrinkled. I used an iron and a damp pressing cloth to get everything looking as good as possible.
Remove the back from your shadowbox next and paint it. I used a dark charcoal color but you can use any color that you wish. This can be any craft paint that you have on hand. Once dry, you will want to secure your mementos to the back. I used Glue Dots as they hold strong but are also safe for projects like these.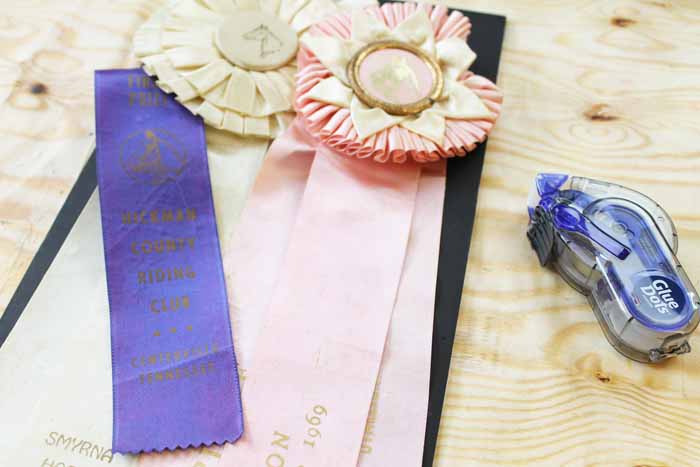 You also want to finish the shadow box itself. I used a white stain on my project. Just brush on the stain, allow to sit a few minutes, then wipe away with a rag. I love stain for projects like these as you don't have to mask off your glass. Just wipe the product away if you get any on the glass surface. Allow everything to dry completely before assembling your shadow box with your precious memories inside.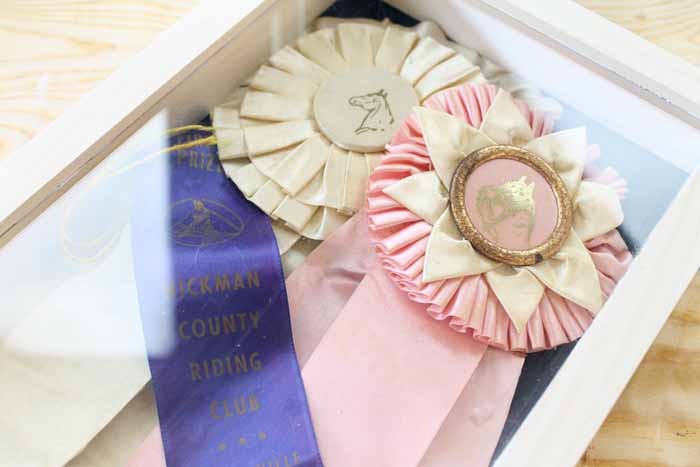 You can use this same technique to display just about anything in your home. Think about those gorgeous items that have long been shoved in drawers and boxes. Don't they deserve a special place in your home? And what can be more special than decorating with things that bring back such good memories?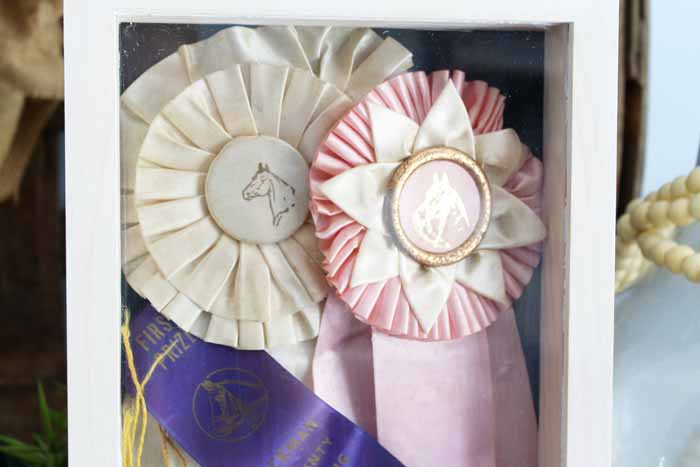 I love how this shadow box display case turned out and I can't wait to make another. Will you be adding one to your home? I think you will love the results!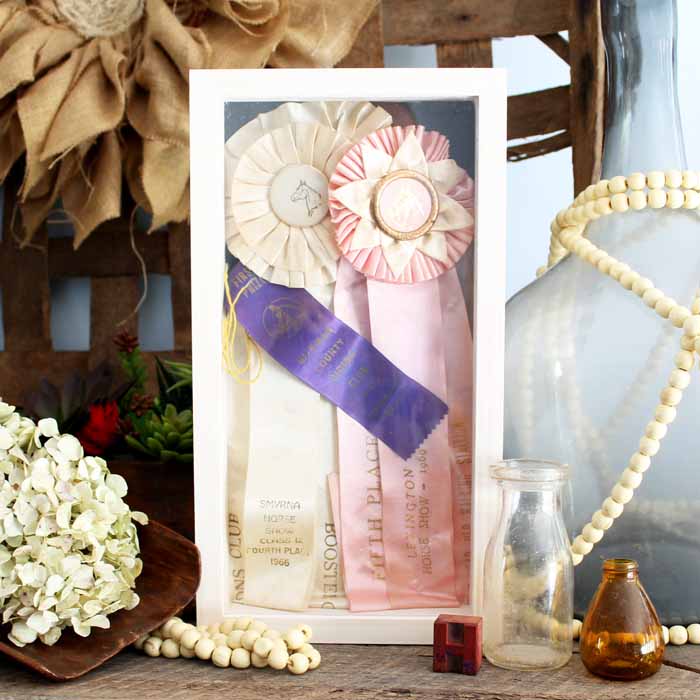 Love this and want more ideas? Try the links below!